Turn data into decisions / February 23, 2021
Workshop:
Analytics for E-learning
Join our free e-learning analytics workshop to learn how you can harness the power of data to grow your e-learning business and training programs.
No Webinars found
Sorry, there are no active Webinars right now. Please try again later.
Save the date
Tuesday, February 23rd, 2021
12:00 PM EST / 6:00 PM CET
We have invited some of the best minds in learning analytics that will shed light on the essential metrics you need to track to improve learner engagement, satisfaction and course completion.
Now, you can reduce student dropout rates and radically improve satisfaction
What are the basic metrics you need to track for your online school? How can you track student progress? Can you find bottlenecks that stop students from completing the training? What are the best ways to optimize your online teaching for satisfaction and word of mouth?
Join the free virtual workshop and become an e-learning analytics wizard!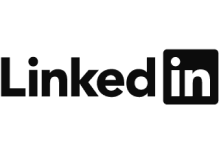 Schedule
The E-learning Analytics Lab
by LearnWorlds
Tuesday, February 23rd, 2021
12:00 PM EST / 6:00 PM CET
Deep dive into the right metrics to track to get into your students' mind and grow your online school. Learn how to use the best tool for Course Insights and automated reports to optimize your curriculum and learning activities for a memorable learning experience.

Discover how world leaders, such as LinkedIn, use learning analytics successful training programs. Join live, ask questions and interact with the speakers!
12:00 PM EST / 6:00 PM CET
Welcome to Course Insights!
Panos Siozos PhD
Co-founder and CEO at LearnWorlds
12:20 PM EST / 6:20 PM CET
Turn data into decisions: New LearnWorlds Course Insights tool
Brett Hamilton
Customer Success Manager at LearnWorlds
12:40 PM EST / 6:40 PM CET
How to track user progress and set up a scheduled report for your stakeholders
Eliza Cani
Customer Success Manager at LearnWorlds

13:00 PM EST / 7:00 PM CET
LinkedIn Analytics and Insights: How we optimize learning strategies and measure success
Nick Koutris
Account Director for LinkedIn Learning, LinkedIn
13:30 PM EST / 7:30 PM CET
Wrapping up: Turn data into decisions
Panos Siozos PhD
Co-founder and CEO at LearnWorlds
TURN DATA INTO BUSINESS DECISIONS
Get meaningful insights and grow your online learning business
Book Your Free Seat!
Can't attend all sessions?
Recordings will be made available to all registrants.
You're in good hands
See what others are saying about our work

In an ever-changing world and in particular at this time, when the change is unprecedented, devastating and debilitating, the mindfulness, hope and tools offered by WOL 2020 are priceless and so appreciated. Thanx a mil!
MAL MONTGOMERY
Worlds of Learning 2020 exceeded my expectations. Much more beyond e-learning best practices, I have gained valuable lessons in Social Network Ads, strategies for building a trusted community of learners and how to create engaging contents for e-learning.
TEKLEHAIMANOT EMBAYE

I'm thankful that Panos and his team are always looking for ways to make things even BETTER for course creators. The Worlds of Learning 2020 online event was an unexpected surprise. It gave me some good nuggets about marketing & promotion for my new courses.
Jennifer O'Keefe
A great bootcamp for those who are committed to making a success of their online school. Thank you!
Dr. Ru Celestine
I really enjoyed the Summit, all the presenters contributed with some valuable experience and information that made me reflect and think of what I will do to improve my strategies on production and marketing of my courses.
Ricardo José B. Pereira
A truly comprehensive and useful series of seminars that were both interesting and thought provoking. I feel better equipped to deliver better courses now.
Thank you!
Rajesh Ananda
Create and sell online courses from your own website
Start monetizing your skills, experiences and your audience.