Hire a LearnWorlds Expert to level up your Academy
Want to build the best school in the market? Get the expertise you need from LearnWorlds-trusted professionals.
Find an Expert
What is the LearnWorlds Experts Program?
For School Owners
Whether you're a new course creator or a long-time school owner, LearnWorlds Experts can help you get the most out of your Academy.
Don't be afraid to fail - the best consultants are ready to help;
Choose from top-notch LearnWorlds experts that meet your needs;
Receive custom solutions that are tailored to your business model and budget.
Find an Expert
For Experts
Do you have expertise with the LearnWorlds platform that can help School Owners succeed? Then turn your skills into profit and become a LearnWorlds Expert.
Get discovered by hundreds of new clients without any effort from your side;
Expand your portfolio with interesting projects;
Grow your brand and gain recognition in the market.
Become an Expert
What LearnWorlds Experts can help you with...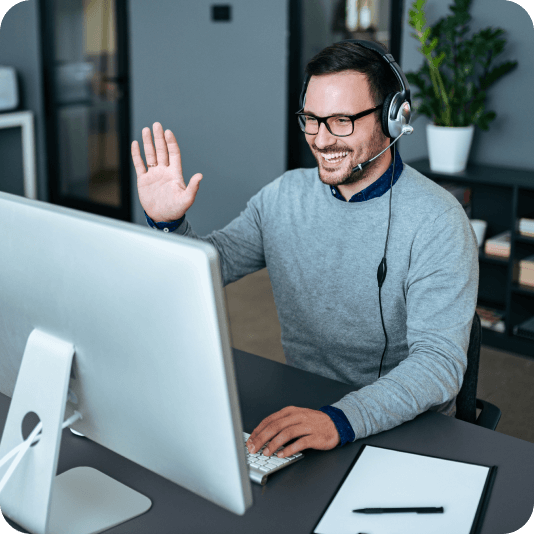 Marketing
SEO, PPC, Email Marketing… Don't worry if those words mean nothing to you. Get marketing guidance from a professional and start attracting customers to your school.
Course building
Starting your school doesn't have to be complicated. Have an expert create your course from scratch, build a curriculum, and user navigation - all in compliance with your requirements.
Content creation
Course content is an essential part of your training program. Best-in-the-market copywriters will create sharp content that engages users and helps them learn effortlessly.
Design
Whatever your need is - to stand out from the competition with an exclusive design or tailor your school layout to your main website style - top web designers got your back.
Please note
LearnWorlds (CY) Ltd. and any of its Experts are independent parties. LearnWorlds is neither liable nor bears any responsibility for the services delivered by the Experts.