💰 New payment section: so seamless your learners won't even notice
Here's the first of the four new features we promised to our LearnWorlds Superstars. If you are selling content, this is the beating heart of your school. The new payment section is here to help you to improve your conversion rate.
You can prevent other distractions from interfering with their purchase in your schools. No notifications from social media, mail carriers ringing bells, or second thoughts will interrupt the purchase. Probably your new customer won't notice how seamless their checkout has been, but this time, it's a good thing!
How?
Pay & enroll
Until now, your customers had to create an account before they could purchase a course. But all that is about to change! Your learners are no longer required to login or create an account before buying a course in your school. Instead, they can check out and sign up at once!
Update this functionality now in your school! Go to Site Builder → Site Navigation → Payment Flow.
New templates + Look & Feel customization of each element
Pick one of the new templates and customize it! Why not try out the new compact 2-column templates, for example? Your learners won't even need to scroll to complete it!
Remember you have the option to use the payment page or to place a payment section on any page of your LearnWorlds school.
Once you decide on the best position, go to Add section → Payments, then browse through all the templates and pick your favorite. Now you have total customization freedom – from blending the payment section with your branding to making it completely stand out for a more dramatic effect – the options are endless!
Add, drag, and drop all the widgets you wish
Use timers for your offers, add a message to tell your clients how much you value them, add relevant payment methods logos to let them know your site is secure, or any other of the countless widgets you have available.
You can then drag and drop all the widgets in the order that you prefer, like in the rest of your site builder.
Social log-ins
Quick with the mouse and slow with the keyboard? 😉
Social log-ins make it easier for customers to create a new account and purchase your courses. It makes purchases faster and the log in process much easier for your users.
Of course, you can add and remove the social log-ins as you see fit for your school
Add coupons directly to the checkout
Want to apply a promotional discount coupon school-wide? Easy: select it from the right-hand side form. Boom. Discount applied. No need for your clients to type it letter by letter. As I said: Boom. Discount applied.
Please note that you should apply it to all of your created courses or bundles for the coupon code to work.
Automated user tagging
You can tag users depending on the payment section they used to purchase on your school. What does this mean? It means that you know where your users came from, and for example, you can set up extremely specific upsell and cross-sell campaigns as a follow-up for those specific users.
Super intuitive UX flow, perfect on any device
We designed the payment section to be responsive on any device. On top of it, you will find small but handy gimmicks that will help the users complete their transactions safely and correctly.
Best of all? It's available to all our subscription plans now!
Try it out now in your school!
Not a LearnWorlds superstar yet?
(Visited 363 times, 1 visits today)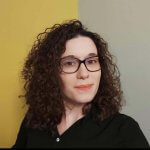 Sara is on a mission to keep up to speed the LearnWorlds' community with the latest feature releases and more. She lived and traveled all around Europe, gaining an MSc in Marketing, experience in tech, and passion for education.