Tailor your school to your organization, scale when you decide, and streamline every collaboration. How?
LearnWorlds Custom User Roles make it easy to grant access to your school with just a few clicks:
Streamline your workflow with clearly defined roles
Keep sensitive information safe by restricting access
Boost your team's productivity by providing a sleek interface
Delegate with confidence and free up time!
What are LearnWorlds Custom User Roles?
Custom User Roles are a great way to granularly control access to areas and features within the LearnWorlds Platform. By specifying which users should have access to which areas, you can ensure that only the appropriate individuals can access sensitive data or perform certain actions.
Custom User Roles also make it easy to keep track of who has access to which areas of the platform, as you can simply add or remove users from specific roles as needed. As a result, Custom User Roles provides an effective way to limit or grant access to specific areas of your LearnWorlds online academy, making it a powerful tool to support your business.
Flexible and still in charge? Possible!
Just because you are the school owner, doesn't mean you need to do everything. The new Custom User Roles are the key functionality when you need to delegate without worrying about losing control over your school.
And let's face it when you have a thriving business, or if you work in a complex organization, you do need to make sure that:
You share financial information with a restricted audience
Instructors cannot take content from courses that are not theirs
Designers won't have access to any data other than branding elements
Learners' data is not available to external collaborators
Clients can access only their courses and not others
Or you might simply want to avoid the usual confusion about "who does what". That's how you hoard your crew!
Deciding who accesses what is up to you
With the new Custom User Roles, deciding who accesses what is up to you. The Custom User Roles empower you to easily organize your LearnWorlds school by matching user permission levels with their work responsibilities.
Your confidential data and course contents are safe, the team's tasks are clear, and external collaborators have boundaries. Using Custom User Roles means that you can organize your teams online like they are organized in the office. Or even better!
Compliance and speed go hand in hand
As a business, you are responsible for protecting the data privacy of your students. Custom User Roles can help you micro-manage who gets access to what, ensuring that only authorized individuals can view sensitive information. This, in turn, helps you remain compliant with ISO 27001, GDPR, CCPA, or any other data protection or legal compliance framework that applies to your business.
Custom User Roles allows you to granularly control what each user can do within the system, preventing misuse of the platform and protecting the integrity of your data. By utilizing Custom User Roles, you can have peace of mind knowing that you are taking the necessary steps to safeguard your student's data privacy.
Custom User Roles are good for business
Setting Custom User Roles is key for all those businesses that rely on collaboration to build their success. No matter if these collaborations are internal or external. Let's see some examples.
1. External collaborations
External collaborations are a huge helping hand, especially when building and promoting your school. But are you comfortable giving access to freelancers and agencies without limitations? Or simply without overwhelming external collaborators with school functions not relevant to them?
Custom User Roles enable you to have peace of mind when granting access to external agencies. They will be able to run with the job you commissioned – for example, designing your school or running promotional activities – without having access to your instructional content or students' data.
2. Training organizations with B2B clients
When you're in business with larger clients, they want to see firsthand how their employees (your learners!) are doing – they may not have the patience to wait for a report, or they may want to dig further. So what do you do?
Easy. Share access to the relevant data with the HR team or team leaders. They will be able to inspect their employees' data autonomously: you will save time, and they will appreciate your transparency. In addition, they will be able to see only the relevant data to their organization – no one else's.
3. Employee training
Upskilling your workforce is a true challenge. It takes time and effort from both the administrative and instructional sides. You may require external instructors to create courses for you. However, you don't want them to have unrestricted access to other courses you're running, for example. You may want them to have only a simplified version of the platform. In addition, you may need team leaders to see only their own team's progress and not others. These scenarios are now possible with Custom User Roles.
4. Customer education
Similar to training organization and employee training, customer education is an integral part of your business. So being able to provide specific access to external collaborators, instructors, and clients team leads is not just about education – but right at the core of your business operations.
5. Marketplace
Suppose you run a marketplace with different instructors, assistants, clients, etc. In that case, you need to ensure your external instructors that their content is in safe hands and other fellow instructors will not be able to modify it.
The best instructors out there are conscientious when sharing their unique content. Custom User Roles will give you a strong advantage when hiring new instructors and giving them guarantees about their content protection.
Tailor permission based on your collaborators' needs
You can create an entirely custom user role and tailor it depending on your collaborator's exact needs or responsibilities. How? You can mix and match specific data segments, courses, and even functions of the school. Test what works best for your organization!
However, we know that creating something completely custom can be a little overwhelming at first. So you can choose between creating a role from scratch or adjusting any of the thirteen predefined User Roles and then assign them to your collaborators.
13 Predefined Roles to get you started
To get your collaborators sorted in no time, we created thirteen predefined User Roles that you can use out of the box or further customize (down to page level!). For your convenience, we broke them down under three major categories of permissions: Administrative, Instructional, Reporting. First, let's take a look at the predefined roles.
The roles falling under the Administrative category benefit from permissions that span across functionalities of the school. Let's take a look at some examples from the predefined roles:
Admin
The admin usually is the school owner. You can see and update anything within the school.
Financial manager
Your accounting team will be able to manage sales, subscriptions, invoice settings, financial settings, and sales analytics.
Customer support
The support team will be able to resolve any issues quickly by viewing what your customers see by logging in as a user (more on this later!), managing your users, and accessing the school activity log.
Marketer
Provide access to your marketing team or agency the tools they need to manage your marketing and sales strategy, such as coupons, plan promotions, bundles, affiliates, leads, sales, and analytics.
Designer
Give Web Designers the tools to build you a stunning school website.
Developer
Enable Developers to enhance your website with custom code; setup the API integrations and webhooks.
Affiliate manager
Enable Affiliate Managers to manage the affiliates by creating affiliates, managing affiliate settings, approving affiliate payments.
Mobile manager
They can finalize your mobile setup and look & feel.
The predefined roles under the Reporting category are allowed to access only the data of your school learners specific to the segments assigned to them. Therefore, these users can access user progress and analytics for these learners. By default, access to any other part of your school is not permitted.
Segment manager
Segment Managers can review the progress manage grade books and certifications of the users of a specific segment.
Segment reporter
Segment Reporters can review the users' progress of a specific segment.
The predefined roles in the instructional category grant access to anything related to courses. Depending on the level of permission given, these users will be able to create and edit the courses they are assigned to, view grade books, course insight, and sales analytics. However, Site Builder, Mobile App Builder, marketing tools, User management, and school settings are off-limits.
Course creator
Course Creators have the special permissions to create, manage, and publish their own courses.
Instructor
Instructors can edit the courses assigned to them without being able to create new courses.
Assistant instructor
Assistant Instructors can review assignments and grade the courses that have been assigned to them.
Not enough roles? Easily create your own!
Feeling inspired, but none of these roles cut it for you? No worries, just create a new role from scratch or nip and tuck the predefined roles until they are just perfect for your team's needs. Remember, you are tailoring your online school to your business, not the way around!
The cherry on top. Provide super fast support to your customers with User Impersonation
Along with Custom User Roles, we added an extra superpower for Admins. With User Impersonation, you can log in as any user of your school and see exactly what they can see.
In this way, you can perform two key actions for your school: test the setting of your newly customized user roles, and, most importantly, provide super fast and efficient technical support to your clients!
📌 Want to dive in even deeper? Access our support articles.
Ready to unlock a new level for your school with Custom User Roles?
Leave behind fears about getting external collaborators, granting access to your content, or any uncertainty around protecting your sensitive data. Knowing 'who is doing what' with Custom User Roles it's easy. Free your hands of tedious tasks, delegate, and focus on growing your business.
If you are currently on a Learning Center plan or higher, you can start creating User Roles now. Not with LearnWorlds yet? Get a trial and start customizing your roles today!
(Visited 2,104 times, 1 visits today)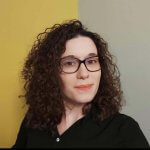 Sara is on a mission to keep up to speed the LearnWorlds' community with the latest feature releases and more. She lived and traveled all around Europe, gaining an MSc in Marketing, experience in tech, and passion for education.