Keeping you up to speed with all LearnWorlds updates
Imagine if you could stay updated about your favorite platform right when you need it and without clutter in your inbox. Oh, and of course, only with the updates relevant to you and in plain English.
In 2020 alone, we shipped a new feature every 4.4 working days on average: something new every week! This development speed needs to be supported by a suitable communication channel that caters to your need to stay up to date, right when and where you need it.
You can find the change log either as web page accessible from our site, navigating to whatsnew.learnworlds.com or directly from your school "What's new" section in the top right corner.
To do that, LearnWorlds is introducing a supercharged changelog. Typically, a changelog is a public list of updates from the dev team. The LearnWorlds changelog will be more than that.
1

Spot-on: the info you need, when you need it

We are going to share with you only relevant information. No clutter. And by that, I mean that we will notify you in the right place, at the right time, with the correct information. For example, we will be sharing news relevant to your current subscription plan or your school's advancement – after you login.

Most of the news published will be about our latest releases, and how your school can benefit from them. Occasionally, we'll share some exciting promos or invite you to a LearnWorlds virtual event. We are moving full-steam ahead: you can get on board, and up to speed, whenever suits you best.
2

Two-way communication: join the conversation.

You're incorporating our platform into your business-as-usual operations. So, it's only natural that you want to directly connect with our team and be an integral part of our daily huddles.

And that's precisely why we designed our changelog as a two-way communication channel. It's a place where you can find curated news from us and where you can let us know what you think in return. We want to facilitate a meaningful conversation and implement your feedback into our solution to evolve our platform side by side with you.

"Software innovation, like almost every other kind of innovation, requires the ability to collaborate and share ideas with other people, and to sit down and talk with customers and get their feedback and understand their needs." – Bill Gates.
3

Straight-forward: because nobody needs jargon.

We solemnly promise that we will never use jargon. Instead, you will find screenshots, graphics, videos, and GIFs that explain the new features and how to use them.

LearnWorlds changelog is human friendly. Also technical updates will be communicated to you in plain English, making sure that we highlight what you can do with it.

It's all connected: if we understand each other, we can go even faster!
LearnWorlds is dynamic and continuously evolving to undertake your e-learning journey together. Our software development team doubled in size 2020 and it's all set to deliver a riveting road map in 2021 at a head-spinning pace.
Buckle-up!
(Visited 375 times, 3 visits today)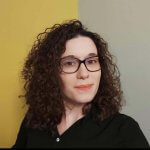 Sara is on a mission to keep up to speed the LearnWorlds' community with the latest feature releases and more. She lived and traveled all around Europe, gaining an MSc in Marketing, experience in tech, and passion for education.