LearnWorlds just launched the most advanced Popup Builder you can find in any online learning platform. Create popups to notify the users of a discount, expand your mailing list, invite them to a webinar, download a lead magnet… and so much more!
With the NEW Popup Builder, you can create highly professional popups!
Engaging visitors and learners has never been easier
As a user, you hate popups. As a marketer, you love popups. But what if we could change all that for the better?
Popups are remarkably effective for collecting leads, notifying users, and increasing conversion for any online business. Yet, historically, popups presented three critical issues for online schools:
Scarce design customization options
Steep learning curve to set up and use external (often expensive) plugins
Complicated audience targeting and data concerns
So no wonder why, as users, we find them annoying. We believe that our LearnWorlds school owners and their students deserve better. So how to fix all that and make popups clever, beautiful, and valuable for both users and school owners?
We'll go through 20+ Popups Ideas to Copy in Your LearnWorlds School and many suggestions to be a savvy marketer!
The familiar interface you love… plus popups!
The newborn Popup Builder provides the most intuitive way to build and manage beautiful popups for your LearnWorlds school. Our dev team created an easy workflow, entirely manageable in one single and familiar interface, your LearnWorlds Site Builder.
If you already have a LearnWorlds school, you can add popups as part of your usual web building process. There's no need to spend money on a new plugin, no need to learn how to use a new platform, and no concerns about data.
Creating a highly professional design and maintaining brand consistency across all visual elements is fundamental for any school's online presence. Therefore, having one single design interface that manages your online school design and your popup design is the only way to properly achieve this.
With LearnWorlds Popup Builder, all four components of great popups are streamlined in one workflow:
Content and goals: What you want to include
Look & Feel: Customize all aspects of your popup
Target audience: Who do you want to be prompted with the popup
Triggers and Conditions: Set up when they should see it
And you're ready to engage with your users!
How to create your first LearnWorlds popup?
Already with LearnWorlds? Perfect! Go to: Site Builder → Edit School Site → Popup → New Popup. Select the popup template you prefer and start creating!
Expert advice: Have a goal in mind first
Do you want to notify the users of a discount? Expand your mailing list? Invite them to a webinar? Download a piece of content before they leave? Be clear on your goal before you proceed. And remember: one popup, one action. Any additional action would just confuse your audience.
Boost your Popup Content
With LearnWorlds' versatile Popup Builder, you can create beautiful popups and engage your users. For example, you can:
Capture their emails
Promote flash sales or coupons
Inform users about a new course
Welcome your users with a video message
Display 'before-you-go' message
You can start from the many designer-made and ready-to-use templates or build your own. Add, mix and match any widget, copy, images, or videos you want! We got for you ready animations, CTA buttons, social links, timers, vector graphics…
Look & Feel: Create a design that stands out
Use the Popup Builder's styling capabilities to create and fine-tune your engaging popups!
You can take inspiration from the designer-made, ready-to-use templates available and adjust the layout until it's just perfect for what you want to achieve. Of course, they all adapt to any device your users prefer.
With the Popup Builder, you can also customize the design surrounding your popup. You have complete control over the layout (height, width, horizontal and vertical alignment), styling options for the X-button, and the overlay. We got designs for any use, fun animations to attract attention, and overlays for extra focus.
You can choose between:
Dialog box: window that can be positioned on the edges of the screen or in the center.
Sleekbar: full-width popups that can be positioned at the top or bottom of the screen.
Notification: small dialog boxes, usually positioned in a corner.
Full page: full page popup spans the entire screen.
Use its various widgets, mobile editing tools, and advanced customization to really make your popups stand out!
Tailor your message to your audience
These settings help determine to whom the popup appears. To make this decision, you want to answer questions like:
Is this announcement only for my students?
Is this announcement just for new leads?
Am I cross-selling a course to a specific segment of students?
Am I trying to engage more with students at risk of dropping out?
Are you showing a discount to returning visitors?
You can simply select the audience you want: logged-in or out and any tag you may have previously created to segment your contacts.
Set up your triggers and conditions to decide when your popup should appear
On behalf of all the web users out there, I beg you not to prompt me to subscribe to your mailing list the very moment I land on your site for the first time. Be a savvy marketer instead, and take advantage of all the settings that we have carefully created to make your users like you and your site even more.
Triggers and conditions help set off popups based on user actions. You can select the pages where you want the popup to be seen and whether you want it to appear after a certain amount of time the page loads, or after a certain percentage of page scroll, on click, detected user inactivity, or even exit intent.
Take advantage of the targeting engine we built and segment popups according to page-based, time-based, device-based & visitor-based targeting options:
Choose between displaying your popup on all the pages, or only selected ones like the blog, specific course pages, or group of pages.
Set an expiration date.
Decide whether you want the user to see the popup even if the user completed the action requested (aka the popup goal).
Limit the number of times a popup will be shown to the same user and set how often the popup will be displayed.
Set also a 'timeout' after which the popup will be automatically closed
For example:
Ask logged-in users to join you for a webinar about a new course, after they scrolled at least half of the course page.
Ask logged-out users about to leave your site to download a piece of content.
Advertise a flash sales to returning leads after 20 seconds they landed on your site.
Once you are happy with your creation, test it and let your popup… pop up!
Popup analytics
If you thought that this was it, well, you were wrong (sorry). Why? Well, because we don't just claim that popups are engaging.
You can actually see it with your own eyes. For each popup you create, you can monitor views, conversions, and time-open evolution over time.
This is extremely important to get to know your audience preferences and test different types of popups to see which one works best for you!
What can you track
Total views: Number of times the popup has been shown to anyone
Total conversions: Number of times a user performed the desired action
Unique views: Number of unique users that viewed the popup.
Unique conversion rate: Number of unique users that performed the desired action
Average time open: How many seconds this popup remained open on average
Average time to fulfill: Average time it takes for users to complete the action
Conversion rate: Total views / Total conversions.
"With great popups comes great responsibility." Giannis Rizos, Developer @ LearnWorlds
The built-in Popup Builder that Does It All
With Popup Builder, we created the ultimate tool that offers superior design and marketing advantages. You get an unparalleled design customization level, made possible with all the power of LearnWorlds Site Builder, with its many features and widgets.
Forget about the boring, annoying popups. Experiment with what works best for you and engage your learners!
(Visited 2,037 times, 1 visits today)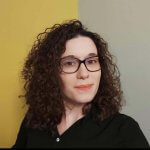 Sara is on a mission to keep up to speed the LearnWorlds' community with the latest feature releases and more. She lived and traveled all around Europe, gaining an MSc in Marketing, experience in tech, and passion for education.