In today's fast-paced business environment, companies are constantly seeking ways to improve the performance and well-being of their employees, assist in the onboarding of new employees, enrich their team-building efforts, contribute to the professional development of their workforce, but also upskill and equip employees with skill sets that will enable them to improve their performance. As a result, corporate training programs have become increasingly popular as a means to achieve these objectives.
As an entrepreneur or business owner, selling these training programs to big companies can be a lucrative business opportunity. The best part is that corporate clients are willing to pay a premium price, buy multiple seats, and pay upfront for the courses they purchase.
Moreover, these employee development courses are often purchased by key decision-makers such as CEOs, Chief Learning Officers, Project Managers, Sales Managers, Human Resources, and Procurement Departments.
In this guide, we will explore effective strategies to sell online learning corporate training programs to big companies, providing you with the tools and knowledge you need to tap into this rewarding market.
Whether you're just starting or looking to expand your business, this guide will help you connect with the right people, structure your offerings, and close the deal.
Why Selling to Corporate Clients is a Good Idea
Selling corporate training programs can be a highly profitable opportunity for your business. Here's why:
1

Large market size

According to industry forecasts, the corporate training market is projected to grow at a compound annual growth rate (CAGR) of 8.90% over the forecast period, reaching a market value of USD 493.32 billion by 2028.

This presents a huge opportunity for training providers to tap into a vast and expanding market.
2

Steady revenue stream

Corporate training programs typically involve multiple participants and last for an extended period, providing a steady revenue stream for training providers. Moreover, big companies usually have larger budgets (but also training needs) for training and development programs, making them more likely to invest in high-quality training courses.
3

Establish long-term relationships

Working with corporate clients allows you to establish long-term relationships, which can lead to repeat business and referrals. Moreover, providing high-quality and effective training programs can help you become a trusted advisor to your clients and position yourself as a go-to expert in your field.
4

Upsell opportunities

Selling to big companies can also provide opportunities to upsell additional services. For example, after providing an in-person workshop for a company's sales team, you may be able to offer online training, management training for leadership development, or leadership training and real-time coaching for top management.
5

Enhance your reputation

Selling training programs to big companies can add credibility to your business and help you enhance your reputation. You can leverage testimonials and case studies from satisfied clients to promote your business and attract more clients.
What are Corporates Clients Interested In?
Here are just a few of the subject categories that companies like to invest in:
Leadership skills
Soft skills training sessions
Problem-solving and conflict-resolution techniques
Time management
Customer retention strategies
Compliance training
Employee training for new hires or for employee engagement and developing new skills
Effective decision-making methods
Selling skills & sales calls
Customer service
Work-Life balance techniques
When it comes to selling to corporations, you need to be and look professional. The look and feel of your website, landing pages, course modules, and your personal touch have to be top-notch.
LearnWorlds can help you create a professional online academy to attract the right corporate customers.
What if I Already Have Online Training Courses?
No matter what courses you have already created, they may fit and be suitable for a company. Honestly, if you sell it the right way, you can customize the subject and content in a way that a corporation will be interested in offering it to their employees.
All you need is a company with a budget to spend on its employees, the right person, and a good sales pitch! Remember, companies need anything that will:
Improve the performance of their employees
Optimize the sales skills of their sales team members
Bridge their employees' skills gap
Improve the lives of their employees
Comply with laws, industry, or internal requirements
You can also add more content to suit the company better and customize the course content to provide an optimized learning experience for the company's learners.
If you are teaching marketing tactics, for example, you might want to add a few industry-specific points on the company's products or services that will add value to the company's marketing methodology.
So, your course is suitable for corporate training as long as it can be seen as a value to the company or the employees. Make sure your course answers the following questions:
Does it improve the company's productivity or profitability?
Does it improve the collaboration of teams?
Does it improve the needed professional skills?
Does it improve employees' family and personal life?
Does it promote the value/belief of the company?
Pre-Sell a Course to Corporate Clients
Pre-selling an online course before you create it can be a powerful way to get clear on what to include in your course.
How can you pre-sell a course?
First things first. Start by identifying your audience and determining who your course is for and what problems it solves.
If you already have a customer base -no matter its size- you can arrange meetings with these corporate clients, and have them tell you what they want. Ask for their input on what they would like to see in a course.
This is an effective and data-driven approach to seeing what your audience is actually interested in. Plus, it's a great way to show your existing clients that you value them and that you want to offer them training that is important to them.
If reaching out to your customers in real-time and on-site is not feasible, you can alternatively create an online gallup to get their feedback.
You can then either create a webinar, or mini-course, that provides value to potential customers and showcases your expertise or create a content structure only and pre-sell the seats.
At the same time, you can also create a landing page for your online course explaining the benefits of your course and include a call-to-action for interested customers to sign up.
Once you have generated interest, offer presale seats for your course. Customers pay upfront for access to the course at a discounted rate, while you can use the revenue to fund the creation of the course.
By following these steps, you can validate demand, generate revenue, and create an online course that meets the needs of your target audience.
How Can You Start Selling to Companies?
Το start selling the courses you need to understand the marketplace, target your audience, and develop a plan.
How will customers find you and trust you? You need to build social proof first!
To gain the trust of more significant customers, you need to build your brand authority. Industry events, seminars, and workshops can help you create a good reputation.
1

If you already have an established reputation

If you've built up a strong reputation as a trainer, you can use that to your advantage. For example, if you previously worked as a trainer for a large company, you can leverage that connection to get hired as an independent trainer.

Use your past experience to your advantage. If you have previous experience working as a trainer, highlight that experience to potential clients. This can help establish your credibility and make it easier to get hired as an independent trainer.

Leverage your existing network. If you have a network of contacts in your industry, use those connections to your advantage. Reach out to former colleagues, clients, or mentors and let them know that you are now offering training services as an independent trainer.
2

If you are just starting out

Start small and think big. If you are just starting out as a trainer, don't worry. Begin by reaching out to smaller companies and gathering customer case studies and testimonials. This will help you establish a track record and build up your portfolio.

When you do start approaching larger companies, focus on the value you can add. Highlight your unique selling points and show them how your training can benefit their organization.

If you have data to back up your claims, use it to your advantage. Show potential clients the results you have achieved in the past and the potential outcomes they can expect from working with you.
3

Use social media

Find groups your potential customers are visiting and get involved, thereby contributing to discussions and starting interesting new talks.

Linkedin is the most effective way to reach corporate decision-makers, however never underestimate the power of Facebook groups or Twitter conversations, as they may start with a more casual conversation and end up with a sale.
4

Establish yourself as a thought leader

One effective way to establish yourself as an authority is by writing books and leadership blog posts. Share your expertise and insights with your audience and establish yourself as a thought leader in your industry.

Leverage credible websites. Publishing articles and blog posts on credible websites can help you reach a larger audience and establish your credibility. Look for websites that are popular in your industry and see if they accept guest posts or article submissions.

Open up new opportunities. As you establish yourself as a thought leader and gain a following, you may find that new opportunities start to open up.
Companies may reach out to you for speaking engagements, consulting work, or other opportunities that can help you grow your business.
How Can You Find Companies𑁋Potential Customers
The first step is to create a list of suitable corporate companies that may be interested in your services. Look for companies in your industry or niche that may benefit from the skills and expertise you have to offer.
Once you have your list of potential customers, you need to identify the decision-makers within those companies. This could include HR professionals, managers, learning officers, salespeople, or anyone else who may be involved in the training and development of employees.
Using online tools and resources, such as LinkedIn, you can easily find and message these decision-makers about the value you can provide.
Work with your marketing team to develop a compelling pitch and initial outreach email campaign that clearly explains the benefits of your training services.
When reaching out to potential customers, it's important to showcase your past successes and achievements. Use testimonials from satisfied clients to demonstrate the real-life results you have achieved for other companies. This can help build trust and credibility with prospective customers.
Don't be afraid to follow up with potential customers after sending an initial email. Companies are busy, and your sales pitch may not be top of mind for them.
By following up with a phone call the next day (or an email a couple of days later) you can remind them about your training services and start a conversation about how you can help their employees develop new skills and knowledge.
Remember, persistence is key when it comes to selling corporate services and training courses. Keep reaching out to potential customers, refining your pitch, and showcasing your successes to win new business and grow your client base.
Choose the Right Technology
To start selling your training to companies, you will also need a Learning Management System or a white-labeled Course Platform.
Choosing the right one might come down to the individual needs of the training you want to provide. Depending on whether you are offering simple video courses, coaching, or certified CPE training, the requirements will change.
The best way to go into it is to make a list of your requirements and note the most important aspects of it. Don't make a list of all essential aspects, but instead choose the top 3 or 5 things that are essential.
Some more things to consider when choosing a platform:
Integration with your existing CRM or marketing automation platform (or see if it connects through them with Zapier).
Interactive elements like progress tracking, gradebook, assessments, certificates of completion, gamification, interactive videos, live sessions, etc.
Selling and managing bulk licenses for your courses.
Selling Seats to Corporate Training & Mass Enrollment
Companies will be buying your course in bulk for their employees.
You will be selling "seats" or "licenses" instead of a single course. This can skyrocket your sales, as those can range from a single digit to hundreds or thousands of premium pricing courses.
Wire Transfer / Bank Payments
Due to the high cost, many companies will want an invoice and to pay through Wire/Bank transfers. When you are pitching your course to a company, be prepared for a longer payment process.
💡 Explore LearnWorlds' end-to-end and hassle-free payment options
For example, expect that there will be some paperwork involved, such as a contract, an invoice, and multiple communications. The process might take a bit more, but the return on investment is much higher.
Selling Pre-packaged Training Seats
If the cost is 3 or 4 figures only, then the company might also want to pay digitally with a card payment. This is where you might need to set up a specific checkout for the seats.
Setting up pre-determined seat packages will make it easier to manage payments. You can create an empty course just to handle the payment, with the price you would ask for specific intervals, e.g., 10 seats, 25 seats, 50 seats, 100 seats.
Let's take the example of selling a certificate program "Communication Skills Course" to a sales organization. The normal price would be $100, but selling it to corporations for multiple seats might come at a discounted price for bigger orders:
10 seats for $900
25 seats for $2000
50 seats for $3500
100 seats for $6000
The person responsible for the company would buy the course, which comes with instructions on how to give access to their employees after they buy it.
There are two ways you can give access to their employees, depending on the control or the flexibility your customer wants:
Accessing the Course
When a company buys in bulk, they either have a group of employees they want to take the training (e.g. sales professionals) or they wish to offer it as a rewarding perk to high-performing employees to enhance their professional development.
Importing a Group of Employees
In the first case, the company already knows to who they want to give access. In this case, you will need a spreadsheet file with the names and emails of the employees to manually enroll them in the course.
You can also mass-import users to create an account. LearnWorlds will send them an email with their new account and further information on how to log in.
Access Codes
Sometimes, the company might want to buy licenses to share with their employees. It can be a wellness or family course they wish to offer as a gift to their employees. For this course, the company may even want to keep some licenses handy for future use.
In both cases, it's a much better idea to use coupon codes as access codes. You can create a discount coupon for 100% of the price of the course; this way, a user can create an account by themselves and use the code at the checkout to get access.
Custom Online Checkout
If you don't want to offer pre-determined packages (e.g., because you have made an agreement with your customers that they will pay online), then you can create a private course with a link to the checkout.
Let's say, you have agreed to 100 seats for $5000 with Bob's Local Supermarkets, and they want to pay with the company's credit card.
You can create a Paid course for $5000 and then change the "access" to Private. The course will keep the original price but will not be accessible to anyone without a direct link to it.
Also, you can send this course to your contacts, and they can use the private course to pay the amount owed. After that, you can choose whether you want to send access codes or manually enroll the users in the course.
Premium Private Courses
On the subject of private courses, a corporate customer might require a customized course. You might be adding content, branding the existing content or login pages, or offering a different experience altogether.
This is the purpose of having a private group for specific audiences. A 'private', or 'unlisted' course is created for a dedicated group of people whose learning needs are industry-specific, measurable, and different from those of the majority of your students.
The creation of a private course serves a unique purpose – that is, to educate a group of students who need to build and develop the knowledge, abilities, and skills that are required to carry out an industry-specific activity or task.
These courses stay 'hidden' from and are 'not listed' on your course catalog, which means they are only accessible to a selected group of people whom you choose to include.
A private course makes it easier to manage specific groups, their reporting, usage, and particular needs.
Use Reports for Your Own Benefit
When you are selling training, proving and continuously improving the business case is paramount. The best way to show your business case is to demonstrate value.
And you can achieve that with LMS reporting. LMS reporting includes progress and completion data that is sortable by individual, group, organization, or any other demographic metrics. See those reports and figure out how you can use them to show your customers your training is helping their business.
By showing interest in the effects of your training, you're moving from vendor to advisor, and that may result in opportunities to sell more training in the future.
(Visited 29,321 times, 34 visits today)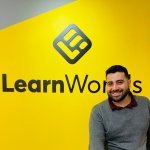 Nick Malekos is a Senior Digital Marketer in LearnWorlds. He is a results based and well-rounded Digital Marketer with years of experience in the education industry, writer and digital literacy trainer.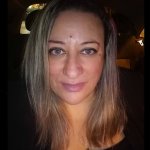 Rosemary is LearnWorlds' Content Marketing Manager. She has over 2 decades of experience in omnichannel marketing and content writing for the IT and SaaS industry. Her expertise lies in crafting effective content marketing strategies that attract, engage, and nurture customers, enabling LearnWorlds to reach its target audiences with precision.