Less is more – we've all heard it, but how true is that in online course creation? Can a mini-course of just one or two hours bring value? Is there a point in creating one?
The answer is yes. In fact, a bite-sized course can be beneficial in ways you hadn't thought of!
And we're not only talking about how a mini-course can be a valuable learning experience for the learners. A high-quality mini-course can be used as part of your marketing funnel and attract new leads. Not bad, right?
Both seasoned knowledge entrepreneurs and those new to the knowledge economy have a lot to gain from a mini-course. We'll start this post by discussing these benefits and also sharing a few tips to help you pick a topic. Next, we'll dive right into course creation and discuss not only how to create a mini-course but also the most effective marketing strategies to get the most benefit out of it.
Lead Generation + 5 More Reasons to Create a Mini-Course
Although this post emphasizes on creating a mini-course to generate leads, there are actually more reasons to make this move.
1

Generate Leads

A free mini-course on your sales page is the single best way to capture leads among people who are interested in taking a similar course but are still searching the market.

Keep in mind that selling online courses is a competitive hobby. Offering a freebie gives you a competitive advantage over other course creators who don't have a similar offering.

What's more, with a lead magnet you will get the contact information of potential buyers and open a channel of communication. So even if they aren't ready to sign up for a course right now, you'll have the opportunity to send your prospects offers and news until they find something that truly interests them.
2

Showcase Your Expertise

New to the business? If you're starting an online course business from scratch and don't already have an audience, you will need to put some extra effort into your marketing strategy. This includes finding a way of making people trust you're worth their money.

A mini-course, free or paid (at a reasonable price), is a smart way to prompt people to give you a chance and see for themselves that you're knowledgeable in your field.
3

Get Some Positive Online Reviews

We all love a compliment and some encouragement for a job well done. When selling a course online, you need these "compliments" to be on your landing pages to build trust and increase your conversion rate.

Naturally, the more people attend your courses the more reviews you'll get. A mini-course will attract more people as it's usually cheaper and requires less time commitment. So if you want to boost the number of testimonials on your website, a mini-course will do the trick.
4

Build Excitement Before Launching a Full Course

Have you been wondering how to market your course in a way out of the ordinary? Building a mini-course is a smart way to promote a long-form course you have in the making.

If you decide to go with this idea, it's best to offer the course for free. Not only is it unlikely that people will pay twice for the same course but also this will increase enrollments in your paid course.
5

Get a Quick Win

A mini-course is a low-cost endeavor that can still bring profit. You can create quick videos and infographics, or reuse existing content you have, and voila! Your mini-course is ready! You can start selling to build an audience or make some extra money fast provided you already have an audience.
6

Play it Safe

One of the pain points of new course creators is that they have to invest quite a bit of money and time to create their first course. A mini-course, though, allows you to test the waters before you move on to starting an online school. It gives you the chance to see if people are interested in what you're teaching and also to get some feedback and recommendations that you can then incorporate into your long-form course.
Coming up With Ideas for Your Mini-Course
Step one in course creation is finding a topic to teach. Surely you must have a starting point, like a subject you know well. But is this enough? Below we're asking the questions you need to ask yourself before you decide which path you'll go down.
What are your knowledge areas?
Let's start with the obvious: what can you teach? It can (but doesn't have to) be a topic you have a degree in or a skill you have developed at work. You can even teach a hobby of yours – this is where all the fun stuff is, actually. If you know how to make exquisite nail designs, why not make some money out of it?
How passionate are you about this topic?
You might be an accomplished accountant, but would you actually like to spend hours creating a course about accounting? (We're not implying anything here). The point is, that being knowledgeable on a topic is not enough to teach it. You need to have a genuine passion for it, so you can bring this passion and enthusiasm to your course and inspire the same in your learners.
How popular is this topic?
If a topic is trending, this means that people are more likely to pay money to learn about it (or they are already). How can you tell?
Ask Google! Google trends, Google keyword planner, and similar keyword research tools can give you plenty of ideas. (Did we lose you here? Check out our comprehensive guide on Search Engine Optimization for course creators to find out more about keyword research and other SEO tricks.)
Search in online course marketplaces. What are other people teaching about? What are the most popular courses? Find out what's…hot and what's not right now, straight from the source.
Monitor social media platforms. See if people are talking about this topic in Facebook groups and platforms like Quora and Reddit. Check LinkedIn if you're teaching technical or soft skills that can be applied in the workplace, like time management.
Ask your learners. If you already have an online academy, why not create a survey asking learners if they would join a course with the topic you have in mind? Or ask them about similar courses they would be interested in.
Can this topic be delivered as a mini-course?
While you can't promise to teach "Master Astronomy in Under an Hour," you can promise an "Introduction to the Universe" and share a few key facts about the planetary system. In short, even hard topics can be delivered in a mini-course – you just need to be honest about how far the course can go.
What is the competition in the market?
Play the spy again and see what learners are saying on social media and course marketplaces. Are learners complaining that the courses have few hands-on learning opportunities? Are they excited about talking with peers in the discussion forum?
Follow good examples and avoid mishaps and shortcomings. If your topic is saturated, consider presenting it from a different angle.
Are you a good teacher?
Being a good teacher may not have to do with picking a topic, but it is essential to ask this before you move on. So consider it a bonus question. A trending topic and your passion are not enough if you don't have a knack for transferring knowledge or any experience teaching. Maintaining the audience's attention doesn't come naturally to everyone.
The solution? Start creating training videos for your future learners. Don't get disappointed if you sound a bit flat the first time – practice makes perfect. Share the videos with friends, asking them to be blatantly honest with their feedback.
Step-by-Step Guide to Creating Your Mini-Course
Have you decided on a course topic yet? Great! Here's how to create your mini-course, step by step. You can write these steps down and use them as a quick mini-course template.
Step 1: Define the Learning Objectives
We can't stress enough how important it is to define the learning objectives of the course. Effectively defining learning objectives and course outcomes will help you choose and organize the course content. Unless you know what people will learn during the course, how can you choose the content that will serve this purpose?
Learning objectives will also help you promote the course more effectively. Your target audience won't have a reason to join if you're not clear about what they'll learn. They might think the mini-course is just a teaser, but it really is not! You've got to show them that your course has value.
Step 2: Create Learner/Buyer Personas
Answer a few questions to understand your learners better and steer your course in the right direction:
What's my learners' knowledge level?
Whether your course is of academic interest or not, experience with the subject always varies and it should be taken into consideration when building your course. Decide if you're going to create an introductory course or a "cheat sheet" with specialized tips for more advanced learners.
Why are they joining?
Usually, this question is answered by the topic of the course. If you're teaching "Knitting 101", chances are people are joining to learn a new hobby.
Keeping in mind the scope of the course will help you adjust your tone accordingly. For example, you may keep it a bit lighter and more friendly for more "fun" topics, and more professional for work skills.
What is their age? What are their hobbies?
Knowing a little bit more about your learners/buyers will help you market your course more effectively. A young audience, for example, is more likely to convert with Facebook and Instagram ads, as they use these platforms a lot.
Step 3: Choose a Course Creation Platform
Another important decision you need to make is your course creation platform. Our suggestion? Choose an all-in-one platform, like LearnWorlds, that offers not only course creation tools but also:
A website builder, so you can create a branded website that you can customize as you like. LearnWorlds features amazing templates according to the latest web design trends of 2022.
A mobile app for better engagement with learners.
Marketing tools to promote your courses more effectively.
Advanced learning features for your online academy. Because a mini-course is either part of something greater or just the beginning of it!
Various options to sell your (future) courses: subscriptions, bundles, and memberships.
Plenty of integrations with tools you're already using, so you can create automations and optimize marketing.
Step 4: Create a Course Outline
Treat your mini-course the same way you'd treat a long-form one. Even if you're only including a few modules, you still need to think about what goes where and which learning material will help achieve your learning objectives.
You can use an outline template for inspiration or create yours from scratch. What matters is that you create an outline, so you can put your ideas together and build a course that flows.
Step 5: Start Creating Content
The moment of truth has arrived. It's now time to build your course. The following types of content are all top choices for your mini-course:
Videos: An all-time-favorite educational tool, video content has excellent potential for engagement, provided you bring your passion into the course! Since we're talking about a mini-course, consider using microlearning videos that last under 10 minutes.
Video is the best option to explain processes and demonstrate practical skills. In a recent survey by TechSmith, 83% of respondents said they prefer watching video tutorials to text or audio. And it makes perfect sense.
Going back to our "Knitting 101" course, think about how easy it is to teach knitting in a video. Now imagine trying to explain the whole process in writing. It is just painful both for you and your audience.
Cheat sheets and worksheets: Create PDFs and SlideShare presentations for quick consumption and to wrap up key points. This option works best for theoretical courses, like history.
Quizzes: Learner assessment has a place in mini-courses too. Quick, multiple-choice questions will boost knowledge retention and give learners a chance to self-evaluate.
Feedback survey: It doesn't matter that your course is short and sweet. You still need to know if it managed to capture attention and whether learners felt they got something out of it. To find out, add a course evaluation survey at the end of your course. Any negative comments are welcome, as they will teach you what to do better next time.
This is what one of our amazing LearnWorlds customers, C School, has done. C School offers several paid courses to people working in online communities and one free mini-course. At the end of the course, they request feedback from their learners.
Remember that you don't need to create every single piece of content in your course if you can repurpose it. Put together a webinar you've recorded, a podcast, and a collection of blog posts, and your mini-course is as good as any.
Next, we're discussing how to market your course so that it serves its primary purpose, lead generation, successfully.
How to Promote Your Mini-Course to Generate Leads
Mini-course – Big results. But to get the leads you aspire to, you need to get the word out. Here are a few ways to promote your mini-course and reach your target audience:
Email marketing
Dust up your email list and start spreading the word to people already in your contacts. Don't have an impressive mailing list yet? Check out our article with tons of advice on email marketing specifically for course creators.
Social media
Proudly share the news on your social media pages. Don't be shy! Join relevant social media groups and conversations on Facebook, Reddit, and Quora to promote your course. If the course is paid, you can offer a discount coupon to the first 10 who join to attract more attention and create a sense of urgency.
Blogging
A more time-consuming but rewarding effort that will bring quality leads your way is creating a blog and guest posting. Content marketing is going strong as a strategy to build credibility and educate your audience. As an online educator, you ought to make room for blogging and start spreading knowledge.
Paid ads
Paid ads are the fastest way to increase the visibility of your online course. The only downside is that you'll need to spend money on this. Want to get a few ideas? See these Facebook Ads examples for inspiration.
Ready, Set, Create
We've covered a lot today! We've shared the benefits of creating a mini-course, the right questions to ask to select a course topic, a mini-course template, and the top promotion channels.
We hope this post left you feeling inspired and energized to monetize your knowledge with a mini-course. Bring in your good vibes and skills, and hop on the course creation wagon – it's a rewarding experience! To help you get started, we're offering you a 30-day free trial!
Mini-Course FAQs
What is a mini-course?
A mini-course is a short course that covers a narrow topic. It usually takes between 30 minutes to 2 hours to complete. Mini-courses are often built as part of a promotional strategy, such as to promote a long-form course or to increase a client base.
How do you generate leads for courses?
Generating leads for your courses is a continuous and consistent effort. Some ways to attract attention and generate quality leads are:
Blogging and guest blogging, following SEO best practices
Creating a mini-course as a teaser
Be active on social media
Participate in webinars, podcasts, and networking events as much as you can
Use PPC advertising (paid ads)
Use referral marketing
How many modules are in a mini-course?
There's no "rule" defining how many modules should be in a mini-course. However, shorter modules are more engaging and are also easier to digest. With that in mind, it's best to break down your mini-course into several modules keeping the course length under 2 hours.
Further reading you might find interesting:
(Visited 1,908 times, 1 visits today)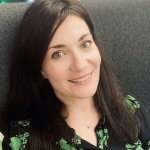 Androniki is a Content Writer at LearnWorlds sharing Instructional Design and marketing tips. With solid experience in B2B writing and technical translation, she is passionate about learning and spreading knowledge. She is also an aspiring yogi, a book nerd, and a talented transponster.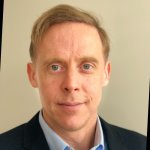 Ciarán Regan is the VP Demand Generation at LearnWorlds and a commercially-minded industry leader with 16+ years of marketing, digital strategy, and execution experience. He has extensive knowledge in developing and delivering global go-to-market executive-level marketing, as well as building high-performance Growth Marketing teams. Ciarán is a natural problem solver with a genuine love for technology.