There are more than 3.5 billion searches every day only on Google. As a course creator, you want to get your courses in front of as many people as possible.
Search Engine Optimization (SEO) improves your chances of showing up in front of these people and getting "discovered" through organic searches.
Organic search is important for your brand, sales, and spreading awareness. This guide will teach you how to optimize your online courses for SEO.
But, first, a word of advice. We will talk a lot about technical ways to rank, but you always have to remember that your main goal is to:
Provide value to your audience.
Don't write a website, page, or blog post just for Google's machines; write it to provide the best possible value for your readers, and you will succeed in attracting the right audience.
What is SEO?
SEO (Search Engine Optimization) is the process of improving your web pages to increase their visibility when people search for relevant information.
When working to improve SEO, your goal is to increase quality traffic for your website without paying for clicks. In contrast, paid marketing in search results is called Search Engine Marketing (SEM), where you pay for ad placements in the results.
Pro Tip: SEO can take a few weeks to a few months, and if you can't invest that time and budget to get the results, you shouldn't be looking into SEO. New websites require between 6 and 12 months of SEO work to show results.
SEO Fundamentals: What You Need to Know
By understanding the basics of SEO, you will be able to start optimizing your elearning website and course landing pages to be seen by as many people as possible. In this section, we will go through:
Keyword Research: How to Find Opportunities in SEO
When speaking about SEO opportunities, we usually refer to search queries (keywords or phrases) people use in search engines. When optimizing your content for search engines, your goal is to identify the right opportunities (keywords) you want to rank for (show up on the page).
So, how do you go about finding these opportunities?
First, you need to understand what your potential customers are looking for and do some research. There are many tools to help you do so, but Google's tools are the best way to start, and they are free:
Google (Autocomplete)
Google Related Searches
Google Keyword Planner
Google Trends
Before going further in the article, I do suggest watching this video by Ahrefs. It's a very helpful and comprehensive guide for keyword research:
Google Autocomplete: Have you noticed that Google completes your searches with suggestions as you type them? This is the best way to start, as Google already offers possible popular searches with your audience.
Google Related Searches: Similarly, at the bottom of the page, you can find "related searches" that might be similar to what you are searching for or give you new ideas and paths of research.
Google Keyword Planner: Let's say you are creating a course on cooking. You can use Google's Keyword Planner to look for ideas on cooking classes. This keyword returns ideas on virtual cooking classes, cake baking, best culinary classes, chef course, etc.
My original search has expanded with more ideas. See the above screenshot from the Keyword Planner.
Google Trends: Last one, and a bit trickier, is Google Trends. Searching for cooking classes using the "worldwide" and "past 5 years" filters, I can see that it was a trend in the past, but it still has some popularity and is going up again.
However, at the bottom right I notice that the keywords "virtual cooking classes", "cooking classes near me", and "baking classes near me" are rising in popularity. These are also topics worth exploring.
Tip: Be careful when looking at Google Trends – a nice upwards trend might not always mean a hugely popular search. It could very well be a growth from 10 people searching to 100.
SEO in 2022 and Beyond: It's not About a Single Keyword
Before deciding on your strategy, there are a few things you need to understand about SEO. It's not about single keywords and keyword stuffing anymore.
You need to understand how to evaluate opportunities and how to tackle them.
Families, Entities & Semantics
When we are talking about SEO, the major search engine is Google. And Google's AI has evolved beyond single keyword results. Therefore, you have to evolve your thinking too.
Google is better able to understand the relationships between different words.
Similar concepts are grouped, creating families of keywords and alternative meanings (semantics). Google today can understand that apples are a fruit and what color they might be (entities). This is accomplished by Natural Language Processing (NLP) algorithms.
When you decide on an opportunity, you are not writing about a word, but for the whole family of that word. For example, when writing about cooking classes, you might need to mention:
Cooking utensils
Ingredients
Classes
Courses (alternative words)
Learning how to cook
… and many more keywords that someone might be searching around the query.
How to Choose the Right Keywords: Relevance, Volume, Difficulty & User Intent
You've learned to look for keywords and have collected a few dozen opportunities into a spreadsheet. How do you proceed?
Now, you need to evaluate the ideas.
The best way is to decide on a few quality metrics for your ideas and prioritize the ideas with the highest value for you. You'll also be "weeding out" 🌱 the list of bad keywords in the process. That would be irrelevant, low-priority, or keywords without any searches.
For this, I suggest you use these metrics:
Relevance
How relevant is this keyword for your business?
For example, if you teach a tennis course, a query like "how to hold a tennis racket" is relevant to your course, but "best tennis players" might not be very relevant. I would give a higher score to the first one.
Volume
Volume in SEO is the number of searches per month for a keyword. This can be found from the keywords explorer or from an SEO tool. The higher the volume, the more people are searching for this.
It's essential to have keywords with enough volume. But usually, the ones that affect your business goals will have a lower volume that might range from 100 to 10.000 searches per month.
Difficulty*
Difficulty is not an easy metric for SEO. That's why you see an asterisk (*) on the title. If you are using an SEO tool, it will offer a calculated difficulty for each keyword. This measures how difficult it is to rank for a specific keyword. The higher the number, the more work is needed to rank for that keyword.
Start aiming for easier keywords, and as your website's authority grows and backlinks increase, you can target more difficult ones.
User Intent
User intent is the purpose of the search. What does the user want to achieve through this search? Intent can be informational, commercial, navigational, or transactional.
If you are planning to sell online courses, then you are going to be targeting commercial and transactional intent. People looking for your business will have a navigational intent, and others wanting to learn but not purchase will be searching with informational intent.
This infographic from Backlinko explains search intent in the best way possible:
Prioritizing the Keywords
There are different ways to prioritize keywords; in this example, we'll follow a qualitative approach based on the metrics we discussed. You can copy the table below from here.
This is an example of researching the keyword "cooking course". Using the Google Keyword Planner, I see these suggestions for keywords as more relevant. I have already weeded out irrelevant suggestions.
These are commercial or transactional intent keywords, which makes sense if I want to sell my courses.
While I see the two "near me" queries have a high volume and medium difficulty, an online course will not work well for these keywords.
I would first prioritize all queries with high relevance (3) and then again based on the lower difficulty, which is medium (2). So, my list of keywords to target would be:
Cooking classes
Chef course
Virtual cooking classes
Best culinary schools
Notice that "cooking classes" and "virtual cooking classes" are very similar?
I would not write an article or a page for each. Those come from the same "family" of keywords and can be grouped into one article or page. Writing about virtual cooking classes will include mentions of cooking classes.
Free & Paid SEO Tools to Use
There are many tools to help you on your journey to ranking 1st on Google. Here is a curated collection of the best free and paid tools and how they can help you.
The best free tools to use are the ones by Google itself:
Pro Tip: The best tool at your disposal is your audience. Before using any of these tools, listen to your current customers, join groups & communities in your niche and join the conversations. These are the most important insights for your business and SEO, and this is where your search should begin!
Free SEO Tools
A quick note – these tools are freemium. They offer part of their services for free, but more advanced features require a paid plan.
UberSuggest: It's a freemium tool to search for keyword volume, difficulty, and website information
Answer the Public: Visualize your subject and find questions relevant to your topic. It's great to help you find more ideas for questions your audience may search for.
Yoast SEO: A must-have WordPress plugin if your website is created using WordPress.
Paid SEO Tools
Paid SEO tools come with a ton of information, like keyword volume, difficulty, competitor ranking, suggestions, research tools, and website health & optimization tools:
Additional tools for specific purposes are:
SurferSEO: Helps optimize your landing pages for SEO and provides volume, keyword suggestions, and other insights for research.
Clearscope: Helps you write better pages and blog posts using AI to understand what keywords you should include in your text.
AI Writing Tools: If writing is not your strong point, we have curated a list of 35 AI writing tools to help you write content and even create your course. Be sure to edit AI-created text.
SEO 101: Actionable Advice to Rank Your Pages
To rank your website or courses on Google, you need to know what is being evaluated. Titles, descriptions, content, internal links, usability, speed, and many elements are essential to ranking on the first page of Google.
Here, I will go through the most important aspects from a content & user perspective to help you write better pages that rank for Google:
Pro Tip: Write titles & content from the perspective of a CRO (Conversion Optimization). Your titles, description, and content should aim to convert readers into visitors into customers. A catchy, descriptive title will get more clicks and improve your SEO results as well.
Structuring a Page with Titles: <Title> & H1
When creating a page for SEO, whether it's a blog post or a landing page, structure plays a critical role.
Both humans and search engines like a good structure to follow. First, take into consideration that you're writing for humans. Then, you can improve the structure to be "friendly" to machines.
This happens with Headings. Here is an example in LearnWorlds where we show the title of a course and make it an H1 Heading.
H1 should be similar or the same as the <Title> tag of the page. This signals to the search engines your title and what should show up on search engines. You might not always have an H1 on the page, but you must always have a <Title> tag.
Here is how to add a <Title> tag on your course landing page using LearnWorlds:
If you are using WordPress or a similar CMS, there will be a field for your title, which will show up as the <Title> tag.
SOS: Your <H1> & <Title> should include the main keyword you are trying to rank. If you are targeting "online cooking course", your title could be: "The best online cooking course for amateur chefs".
Here is an excellent resource on writing great headlines for your pages.
Structuring With Other Headings: H2, H3
The H2 tag can be regarded as a subheading that needs to include keywords similar to those of your H1 but of secondary importance. With H2 tags you can reinforce your H1, drill down into the content and target more keywords (secondary).
It's good practice to use alternative keywords for H2 subtitles. For example, if you're targeting "cooking course" as a keyword, use "baking course", "learn to cook", "cooking masterclass" etc.
Here is also an example of breaking the page into levels with subheadings
H1 tag: Painting Lessons for Kids
– H2 tag: Why is it important for kids to express artistically?
– H2 tag: Painting for pre-school
– – H3 tag: What should a parent know
– – H3 tag: Your first painting supplies
– H2 tag: Painting for elementary school
Meta-Descriptions
Another very important element when building your pages is the meta-description.
Meta-descriptions should focus on convincing a visitor to click, but also truthfully describe the content in 160 characters or less. There are cases where you might want to write a bit more, but try to stick to the 160 characters' limit.
In LearnWorlds, course landing pages and other pages of your website are structured differently. Here is an example of how we added the meta-description (SEO Description) on the Home page of Just Launch It using the Site Builder.
Writing the Page: Content & Body
Essentially, the titles and structure are just the tips of the iceberg. SEO optimizing your page has a lot to do with writing the actual content. This is what we call the body of text.
Writing a page and optimizing for search engines sounds easy, but it's not. It's also more of an art and skill combined with judgment. Sometimes, creativity to write unique content is also important.
While we are talking about technical aspects, it's important to remember that you are creating a page for humans. Although ranking in the top position will bring you traffic, your goal is to keep that traffic engaged, give value, and convert them to the next step.
As a rule of thumb, search engines love long, informative content for articles. However, if you are not blogging, then you probably need a shorter landing page with all the relevant information in a concise form. Usually, it's easier to write a long article over a short page.
To help you here, we suggest tools like:
Those tools can help with writing and optimization, keywords you need to include, titles and sections.
You can also watch this video from Matt Diggity, one of the top SEO experts in the world, on how to write content that ranks to get a better idea of how to write content:
Internal Links
Internal linking is not only important but necessary. In a recent interview, John Mueller, Google's Senior Webmaster & Public Speaker, said how important internal links are.
Your main menu is both your website's structure and your internal linking king. Start by making your most important pages accessible from there, then add secondary pages to the footer.
Then, think of your website as a spider's web – each part connects to another. Related articles should have links and mentions to others.
See how I link to other LearnWorlds articles in this one? The links have to be relevant, contextual, and helpful. If you follow this rule, internal linking comes naturally.
By following these guidelines, you make it easy for both search engines and readers to follow your website, provide more relevant information, and increase the rankings of your most important pages.
Outbound Links
Outbound links are links from your website to another one. See the first two words in this paragraph, which is an outbound link to a source relevant to this topic.
Linking to a source you're using for more information offers a lot of advantages that not many are aware of.
Outbound links offer:
Trustworthiness – Your data sources, when they come from authority websites and articles, add to the trustworthiness of your page.
Value to the reader – They allow the reader to learn in depth about the subject. This makes for a healthier reading experience and an interconnected web.
Topical authority – Linking to a related topic increases your topical authority on the subject. It shows that your page is relevant to that other authoritative page/source.
Pro Tip: While there is a lot of debate from SEO professionals on the topic, I am a big proponent of having high-quality sources for any article (not landing pages). As long as you keep providing a great experience to your readers adding outbound links to quality resources is a good practice to follow.
Blogging for SEO
One of the best ways to boost your visibility in search engines is blogging. However, not every business needs blogging. If you have the time and writing skills to produce great content for your industry, then it's a worthwhile endeavor.
Blogging allows you to cover subjects that other pages cannot and explain topics in depth – something that search engines like Google love!
For this article, I will touch on the subject of blogging with a few actionable pieces of advice for course creators like you. If you want a more in-depth article on blogging, read how to write a blog post from Wix.
Repurpose Content as Blog Posts
As a course creator, you already have an advantage. You have a lot of content in different formats you can repurpose as blog posts.
You don't need to open up your whole course into a public blog. Consider rewriting some of your popular subtopics into blogs that are introductions to your course, thus promoting your course while offering some reasons for people to visit your website.
Transcribe Webinars or Coaching Sessions
You have probably done some very interesting webinars or coaching sessions with your students. Transcribe those into text, and then do some nice editing (or an edited version for YouTube).
For example, if you have done a webinar on baking cookies and you see this as a great subject for SEO, transcribe it, edit, add some extra information. If you have the video on YouTube, embed it in the blog, and you're ready!
Pro Tip: Transcribing takes time. It sounds easy, but an hour of video might actually take you 3-5 hours to transcribe. Still, it's faster than writing an article from scratch! Use some AI transcribing tools like Otter.ai and then edit the result.
Lists & How-To Articles
Some of the easiest and most "attractive" blog posts are lists or how-to articles in your industry.
Take from your experience and write useful content for your audience. Whether it's the top 10 tools of the trade, best courses (including yours), or how to do X, all these are very easy to consume, and you probably already have relevant content.
Usability: UI/UX and Their Importance for SEO
I am repeating myself, but it's important!
Optimize your content for machines, but never forget the human element. The usability of your website, blog, or academy is of the utmost importance to search engine optimization.
Usability means that you need to get the user experience right and make the site as accessible as possible to as many people as possible (not everyone).
What you need to be mindful of:
Titles & metas – Explain the subject of your page & main titles.
Image optimization – Alternative texts, image naming, compressing images, and more we will mention below.
Simple navigation & menu – Your main menu should point to the most important pages and be concise, simple, and understandable.
Format – Consistent formatting, easy to read pages, clear titles, small paragraphs.
Mobile responsiveness – Your website adapts to mobile devices and different screens.
Internal links – Interconnectedness. We already mentioned this, but it's important to have a clear path between pages.
Shameless plug here: LearnWorlds LMS already offers mobile responsiveness, beautiful templates, and a website builder that offers you complete control to design great experiences for your students along with SEO-optimized features.
Why don't you give it a spin and create your own elearning website with a blog while hosting your courses, all in one place?
Image Optimization
There are two aspects you need to consider when optimizing images for SEO. The first is how it adds value to your SEO efforts & users alike. The second is how your image will rank by itself on image search.
The difference lies in whether the image has a supporting role or a primary role. The advice here will help you with both, but we will focus a little more on how it can help you improve the rankings of a page or blog post.
Here are the factors to consider when optimizing for an image:
Image Size: Compression & Format
Images are typically what can break a page. Large images (or videos) can slow down your pages and impact SEO.
Always compress your images before uploading them!
You don't need to lose quality when optimizing images. What you should do is compress the images and use the right format. Google itself suggests that images should be in WebP format. The smaller the size, the faster your page, and the more Google will love you!
Think of it like this: WebP > JPG > PNG
Pro Tip: There are many online compressor tools for images as well as to change their format. You can just Google "compress images" or "jpg to webp" and choose what works for you!
Uniqueness
Copying an image and reusing it will not help your SEO. If you're talking about data, software, or giving an example from your course, take the time to create a unique image.
It could be a screenshot, a graphic on Canva, or you showing a yoga pose.
Unique images are more valuable than copied ones. You can't use unique images all the time, but, whenever possible, create a new one. That will help your efforts!
Alt-Text & Surrounding Text
While machine learning has evolved quite a bit, you can still help search engines "read" your image by providing a great explanation for them. Add an alt-text to images with a descriptive sentence or two, and complete it with a couple of keywords you're targeting.
This will support your full page in ranking for those keywords. Avoid lying about the image, as this will hurt your results in the long term.
Also, think of your image as a part of your text. Search engines will evaluate the image along with the surrounding text to better understand it.
Naming of Images
Take the time to write descriptive (but short) names for your images. For example cat-eating-cookies.jpg or excel-formulas-sum.webp
Image names are not a strong signal but following best practices in small ways adds up to great results 🚀
Optimizing LearnWorlds for SEO: The Best Course Platform for Search Engines
If you're planning to launch an online course, you need a platform to host it. This would be a more traditional LMS or a modern Course Platform. LearnWorlds can be both and much more.
LearnWorlds is a modern course platform with LMS features, combining the best of both worlds. It also comes with a very robust website builder and built-in blog functionality.
So, is LearnWorlds good for SEO?
Absolutely yes!
Here is what you can do with LearnWorlds:
Include a blog
UI/UX friendly
Customize the URLs
Customize the main menu & footer
Add meta-descriptions & titles
Add headings to pages & blog posts
Automatically generate a sitemap
Can be fully customized for the experience and site architecture
Basic Setup Checklist
You won't believe how many people forget to implement the most basic actions on their website, and I have been guilty of a few mistakes myself. So, here is a checklist for setting up your LearnWorlds Academy correctly.
Most of these can be found in the Setting menu, and you can follow the links to our support articles.
Optimizing SEO with the LearnWorlds Site Builder
LearnWorlds' site builder is a powerful tool to customize the look and feel of your website. With LearnWorlds, you don't just build a course page, but you can create:
A blog
About pages
Welcome pages
Landing pages
Bundle pages
Course pages
… and many more. In short, you can have the website of your dreams with a drag & drop site builder.
But, you're here on how to optimize these pages. LearnWorlds comes equipped with the tools and settings you need to optimize the SEO and sell more online courses.
Course URL – The Friendly Address
First things first. LearnWorlds is the top course platform in the market. As such, it makes sense to talk about course creation and SEO.
When creating a course in LearnWorlds, you get a course wizard to guide you with the basic settings you'll need to set up. One of these settings is choosing the course URL.
When choosing the course URL, remember to choose a short, descriptive URL that includes the keyword your course landing page targets.
As you can see, the Course Builder Wizard also offers best practices for your URL:
Keep it short
Use keywords in your course title
Don't use articles like "a", "the" & "and"
Use dashes (-) between words
Pro Tip: The course URL cannot be changed later. If you need to change the URL, you will need to copy the course to create a new one. On the new course, choose the URL you want.
Course Page SEO – Title & Descriptions
When creating a course on LearnWorlds, you have a lot of options about the settings of the course, including the title, image and description.
All those are important both for social media and search engine optimization. Be sure to complete both fields and add your main keyword in the beginning.
If you want to go one step further, then you can separate the "course card" descriptions, which is what will show internally in your LearnWorlds account and automatically feed the meta-description and meta-titles that you need for SEO.
But, you can separate that description with the SEO optimization. If you uncheck the button next to "Automatically extract Course SEO", you can have a different internal description than the SEO optimized text. Νeat, huh?
Creating a Blog on LearnWorlds
As you may already know, blogs are great for SEO. They offer you the opportunity to write about multiple subjects, go into details, or target keywords you could not through your other pages.
If you are looking for a course platform that offers an all-in-one solution to host your website and courses, then LearnWorlds with its top blogging capabilities is the right choice for you!
Writing a blog for SEO follows the same principles as the rest of your website. You need to:
Optimizing Images for SEO in LearnWorlds
We have already mentioned image SEO earlier in this article. Images are an often-forgotten opportunity in SEO. You can beat your competition just by following the best practices and nothing more.
To reiterate, the most important things you need to remember are:
Always add alternative text
Create unique images as much as possible
Compress the images before uploading
Using the LearnWorlds Site Builder to add and customize images you can also add alternative text to your images.
In the example above, I have added some additional information to the images of the instructor of the course.
For instance, this is a profile image of an instructor named Andreea-Aurora Constantin. I could add some more information to optimize the whole page such as "Social Media Expert teaching social media for course creators".
Migrating to LearnWorlds without losing SEO rankings
Are you thinking of changing your website to LearnWorlds?
Then, you need to consider SEO.
If you don't rank for keywords and have no links pointing to your website (something you can check with any free or paid SEO tool), you don't need to worry.
✅ Just make the transition to LearnWorlds starting from zero!
If you're getting valuable traffic from search engines, then it's worth investing some time into a migration. Follow this process:
Log in to Google Search Console.
Organic traffic: Review which pages are getting organic traffic. Take a note of those pages.
Leads/Customers: If you're using Google Analytics or another tool, review which of those are bringing either leads or customers. Take a note of those pages.
Backlinks: Review an SEO tool like Ubersuggest or Ahrefs for pages linking to your website. Do you have any links pointing to your pages? Take a note of those pages.
Now, you have a number of pages that need to be recreated in LearnWorlds. Before migrating, you will need to recreate those pages, especially content-wise.
You will need to keep the same structure as on your previous website. For example, if you had www.mywebsite963.com/blog/why-I-became-a-course-creator
You need to keep this URL structure for the new pages.
Also, keep the same or similar structure for your menu, footer, and internal linking. Every small detail matters.
SOS: Any page you cannot recreate exactly using the same structure, you will need to create 301 redirects.
Pro Tip: Not all pages need to be recreated. You might find this a good opportunity to remove low-performing content and "clean up" your website. Sometimes, 10 great pages are better than 1000 mediocre, as they hide your gems 💎.
⚠️ There is always a period of transition. Your organic traffic may be impacted even if you follow all the best practices. You should not worry though. These sort of things happen in migrations and sometimes it takes a few days or up to a few weeks to recover your original rankings.
When Should you not Migrate?
Migrations can be complex. If you currently have a complex website with tons of valuable traffic already coming in, consider keeping your WordPress, Wix, or another website in place.
You can always connect your LearnWorlds site as a sub-domain, and link to your courses on LearnWorlds from your main website.
Essential Technical SEO for Course Creators
Search engine optimization includes a lot of technical work. While you can rank without much technical work, following the technical SEO best practices can give you an advantage in a competitive industry.
For the purposes of this article, we will treat this section more as a checklist with links to resources that further explain what you need to do.
First, the essential steps, what should be first on your list for SEO:
Step 1: Create a Search Console Account & Verify Your Website
Google's Search Console is your most important center of information, the most reliable source of Google Rankings. You need an account there to submit a sitemap.
Pro Tip.: When working with external agencies or freelancers, be very careful how much access you give them to the Search Console. Never give full owner access to people you don't know.
Step 2: Create a SiteMap
A sitemap shows search engines the structure of your website and where each page is. It helps robots crawl your website and understand its structure.
You can create a sitemap manually, but it's not recommended. Here is what you need to automatically create sitemaps:
LearnWorlds automatically creates a sitemap for your website.
Wix, Shopify, Squarespace, and similar services automatically generate one too.
WordPress requires a plugin such as Yoast SEO.
Step 3: Submit a Sitemap to Google
From there, you can submit a sitemap to Google through the Search Console.
Here is a step-by-step guide to submitting a sitemap.
LearnWorlds automatically creates a sitemap for you. To find your sitemap, add "/sitemap.xml" at the end of your online academy by LearnWorlds. For example, if you have connected your domain, it will be: www.myonlineacademy.com/sitemap.xml
Step 4: Submit a Sitemap to Other Search Engines
Sometimes, we forget that there are more search engines other than Google. You will need to follow a similar process for other search engines:
Submit via Bing Webmaster Tools
Submit your site to Yahoo
Submit your site to DuckDuckGo
Submit your site to Baidu
Follow this guide for submitting all the above sitemaps.
Step 5: Set Up Google Analytics (or Another Tool)
Monitoring your progress and what visitors do on your page is essential for improving your site. Remember to set up an analytics monitoring tool like Google Analytics.
Step 6: SSL Certificate/HTTPS
SSL certificates encrypt the information being passed to a website (source) while authenticating the ownership. They are an important trust factor for users & search engines.
SSL certificates usually are offered by hosting service providers or can be purchased and implemented if you are self-hosted.
LearnWorlds comes with a free SSL for all schools/academies and the process is automatic. You don't need to worry about this!
Step 7: Mobile Friendliness
Ensure your website is mobile-friendly. That means your website is easy to access and navigate on smaller screens. Things to consider for mobile-friendliness:
Readable content (text, images, video, titles)
Menus are displayed well
Elements like buttons are displayed correctly
Avoid pop-ups that cannot be bypassed
Test the loading times
Consistency of the design
Google has a great article on mobile-friendliness.
LearnWorlds is mobile-friendly out of the box and automatically adjusts the mobile experience. You can also take it a step further by customizing what your users will see on the mobile pages, like removing big images and videos or increasing the size of the fonts!
Step 8: Get Some Easy Backlinks
While this is not part of technical SEO, it's important for getting your website ranking faster. You can get some quick and easy backlinks by adding your website to:
We'll go into more detail about that later!
Step 9: Be Patient
While you might think that completing this list and writing some content for your website will make it show up on search engines, ranking can take anywhere from a few days to a few weeks.
There is no standard "wait time" until your pages rank at any query. Even for your own brand name.
What matters is whether your domain is new or old and its authority.
An old domain that is already ranking but has migrated to a new website will rank faster. A new domain might even take 6 months to show up in a single result.
Following every step in this list will increase your chances of showing up faster, but it's not a guarantee.
SEO is a game of patience!
You have to go into the SEO game with the mindset of a long-term investment. If you're not ready for the long game, SEO is not for you.
If you have the resources to invest in it, it can be a hugely rewarding channel with better ROI than other channels.
Advanced Technical SEO
Are you ready to take your SEO game to the next level?
First, keep in mind that there is no "perfectly setup site for SEO". Technical SEO needs to be constantly reworked based on the best practices and technological advancements.
Here is a list of more advanced items to work on to create a more competitive optimized website:
🔺Resolve errors from Search Console: After setting up the search console, you'll see errors showing up on the report to the Coverage report (accessible from the menu on your left).
⚡Site speed improvements: As you know, improving the speed of your website helps your SEO. While it's quite important, it's not the most important metric. Measure speed from PageSpeed Insights by Google.
Pro Tip: Be careful not to over-optimize for speed, as the perfect website speed will not help you rank first. Site speed will help you be competitive, but wasting valuable effort to speed only is counter-intuitive.
🔥 Duplicate content: Avoid duplicate content. This can be pages with the same content, copying content from other pages (not your own), having the same pages in different URLs, or multiple landing pages. Google's instructions for duplicate content and Moz's article on the topic can help you fix this.
🕸 Website structure: SEO can be easily visualized as a web of connections. Your website's structure is this web, and it has to make sense for both humans and machines. The most important part of your website structure is your main menu and internal linking to the most important pages. Read more about building a website structure for SEO.
⚙ SCHEMA Markup: SCHEMA is a kind of vocabulary for search engines and a way to indicate to search engines what information is presented and how it's structured on your pages. SCHEMA is not essential for search engines to understand your website but it makes it easier and more accurate. It seems to affect especially the featured snippets.
Tools for SCHEMA:
Adding SCHEMA to LearnWorlds
SCHEMA markup is easy to add to any page, as long as you can edit thetag of your page. For LearnWorlds, you can do that by using the site builder function as shown in the image below.
Go to Page → Page Custom Code
Choose thelogged out (HTML)
Copy your SCHEMA in the right window
Click the Update button
Save Page (always)
Link Building: How to Get Backlinks
Links in the eyes of Google act as votes of confidence. Earning links from authoritative sites in your niche or important publications is equivalent to these sites acknowledging your website as an authority on the topic. There are different types of backlinks available that you can use to increase user engagement.
Link building is one of the three most important SEO activities. Along with writing quality content and technical SEO improvements, building links will increase your website's authority, and thus how high your content will rank.
A quick word of advice: It might be easy to fall for cheap and quick tricks, but in reality, link building takes time, and that gives you long-term value. Avoid shady tactics, link farms, and overpromises from SEOs "experts", e.g., Getting on the first page of Google in X time.
As this is a very long topic, I will touch only on the basics of link-building in this section. I do suggest these resources if you want to go deeper into link-building for SEO:
What you need to know❗
Let's talk about what to look for when pursuing link opportunities. You need to evaluate any opportunity and whether it's a good place to get a link from or not. There are qualitative and technical ways to do so, and it comes down to good judgment.
Quality Signals
Think like a journalist. What would make a good story, and how would you go to validate your sources?
You need to look for signals of:
Authority
Trustworthiness
Relevancy
Quality of writing/design
Ask yourself these questions:
Do I know this website?
How well-known is it?
Would I trust this website to give me the correct information?
Is this relevant to my website? E.g., If you write about pets, does it also have content on pets?
Do the articles seem well-written? E.g., No grammar errors, valuable information including sources or primary research/experience.
Does the design inspire trust? E.g., Not too many pop-ups or ads, modern design, fast website, etc.
Technical Ways of Checking the Quality of Backlinks
Using a tool such as Ahrefs, SemRush, or Moz to check the website's rankings helps. Ahrefs & Moz have created their ranking tools to make that easier.
Ahrefs has Domain Ranking (DR), and Moz has Domain Authority (DA). Both are quick and easy ways to see how authoritative a website is, but they should not be your only way of judging a website.
Aim for websites above a DR of 40 or DA of 30.
Usually, Ahrefs (DR) has higher numbers and Moz (DA) lower numbers for equivalent websites, as their models differ. Choose one of the two check websites before going into it.
P.S. The Moz plugin is free to use.
Another question to ask is:
Does it rank for relevant keywords?
If you create content on "Sleeping better", then searching for what your users would search in Google and seeing results from that website means it's relevant to your niche!
How to Get Links for Free (No-Cost Ways)
Link building is expensive and requires ongoing work or a big budget. However, there are free ways of getting leads.
A big disclaimer here!
No-cost ways of getting links mean that you spend time working on these. While they are free, they will require work from you and a significant time investment.
In some cases, you can also use paid tools to automate part of this process, and you will find links to resources for each tactic.
Social Media
Your social media accounts can be your first backlinks, especially if you have business accounts. It's link building 101. Follow this guide for social media links.
Google My Business/Maps
If you own a physical location, local SEO is the key here. Add links to your Google My Business & Google Maps back to your website.
Directories
Directories are incredibly important for both local and niche link building. Identify your local directories and create or update your listing there. Directories can quickly add to your site's authority, whether you operate a martial arts studio or a training business.
Look into this guide for directory link building to get started.
Guest Posting
Writing guest posts for other websites is the most common way to get links. It may be time-consuming, but it is the best way to get quality, highly valued links back to your website.
There are many guides, courses, and resources to learn about guest posting. Here are some of the most authoritative resources to get started:
Get Interviewed
Reaching out to podcasts, YouTube channels, or blogs that do interviews in your area of expertise is a great way to get backlinks.
You will need to do a lot of work initially to get the interviews and invest some time for the consultation & preparation, but you can get high-value links in return.
Don't overpromote yourself or your products. Mention your website, make a special offer in coordination with the host, and offer a great further reading resource to add to the podcast notes. Sumo has an excellent guide for podcast interviews.
Collaborations/Partnerships
Do you happen to work with other course creators, bloggers, or influencers?
Partnerships and collaborations for link exchanges are common. You can ask your partners to link back to your website or a relevant asset and you can link back to theirs. People you already have a business or a friendly relationship with will be open to this kind of exchange.
You can get more ideas on collaborative link-building here.
Exchanges
Link exchange is where you ask to be linked by a specific page on a website giving back an equivalent link to the other website. Direct exchanges from A → B and B → A can mark your website as spam if overused, but don't worry if you're doing it for a few websites from time to time.
A more advanced way is cross-link exchanges, where you write a guest post for website C, so the link exchange looks like B → A, C → B, C → A while you also get a link from the guest post yourself. You offer one to your partner website in exchange for one from theirs as well.
A: Your website
B: The partner
C: Guest post
Public Relations (PR)
What is the relationship between PR & SEO?
Public relations can also be an SEO technique to earn links! Brand recognition is a strong authority signal, but PR can also be utilized for link building.
PR can be used to get links from top publications (as well as many smaller ones) through press releases, stories, or relations with journalists. Being a master of PR for yourself or hiring an agency to do so can bring a lot of SEO value.
Here are a few ways to get mentioned in the media:
Haro
Reach out to journalists through Twitter/LinkedIn
Email a story pitch directly to journalists/bloggers
Send press releases
Read more on how digital PR impacts SEo.
Paid Link-Building Techniques
Some link-building techniques will cost money. These could be the tools you need to use, paying to get a link or a service.
Broken Link Building
A great way to build links is by "hijacking" broken links to other websites. Websites remove old articles, shut down or move. Some links may have a 404 error.
Reaching out to the editors of the pages and suggesting a relevant page or article of yours can help with your link-building efforts.
This method requires a tool like Ahrefs or SEMrush and an email automation tool to reach out. It's a relatively low investment for scaling your results.
Paid/Sponsored links
While you do outreach on certain websites, blogs, or media publications, they sometimes ask you to pay for a post or link insertion.
Media mentions can be sponsored as well.
Google does not recognize sponsored links as organic signals to rank; however, they still offer value. Some websites do not mark sponsored links, but that may be treading on dangerous paths. Avoid working on sponsored links with an untrusted source or without experience in SEO. Too many untrustworthy links might cause a penalty by Google.
Other sponsored activities with brands & websites, such as sponsoring podcasts, running a competition, or giving gifts to an influencer's audience, can also get links to your website.
This is a great way to get paid organic links, as the link comes naturally from sponsored activities or events. It's a natural way to grow your business.
Sponsoring, participating, or offering in-kind gifts to virtual events of your industry is a great way to earn sponsored links organically!
Hiring an Agency/Freelancer/VA
Often, SEO is hard work to do alone and consistently. Hiring the right agency, freelancer SEO agent, or VA can help your SEO efforts.
You need to be very careful when doing so, as SEO is complicated to be measured. There are many bad actors ready to promise results for your SEO budget.
🔴 A big red flag is an agency or individual offering to help you rank on the first page of Google. This is often indicative of low-quality service and unprofessional attitude.
The best SEO agency or specialist is the one that will align with your business goals, and will help you target relevant keywords that will bring business results. Real goals for an SEO agency would be an increase to website visits on relevant articles & keywords or linking organic website visits to purchases (monetization) of your products.
However, SEO is a long game, and the results will take some time to show up.
Be sure to vet your SEO outsourcing very well. Here is a guide on vetting an SEO agency. Be sure to also ask for referrals or reviews by customers. If you can, speak with them directly.
Additional Resources for SEO
In the game of SEO, information is power. Earlier, I've shared several free & paid tools you can use to gain information and create a strategy or action plan for SEO.
However, the tools will offer nothing without the knowledge, and we have just scratched the surface of SEO. Here, I will be sharing a cherry-picked selection of resources to take your knowledge of SEO to the next level:
SEO Influencers & Blogs to Follow
Our understanding of SEO evolves over time. Following the right people and leading authorities on the subject is crucial to stay on top of things.
Influencers to Follow:
Blogs & Websites to Follow:
Courses for SEO
YouTube SEO Resources
Another vital SEO channel for course creators is YouTube. If you have a YouTube channel and want to improve your videos' reach, you can work to optimize it for SEO.
That means optimizing your:
Titles,
Thumbnails,,
In-video content,
Descriptions,
Chapters,
Likes / Comments,
View time…
… and more, to attract more eyeballs to your content through organic search.
YouTube SEO has similarities to optimizing a website but its own quirks. Here are some great resources to up your YouTube SEO game and rock those results:
(BlogPost) YouTube SEO: How to Rank YouTube Videos by Backlinko
(Video) How to Rank on Youtube Search (Guide) by HubSpot
(Video) YouTube SEO: How to Rank Your Videos #1 by Ahrefs
Final Tips on SEO
This has been a comprehensive guide on SEO for course creators, elearning professionals, and online trainers. Still, we have only scratched the surface of basic SEO strategies and tactics to help you rank your courses on Google or any other search engine.
It's time for some final tips to have in mind when you are writing SEOable content:
Strong Hook
Catching the reader's attention is not just good advice for SEO but for any marketing activity. A sentence that makes a bold claim about your topic is called a strong hook in writing disciplines such as journalism and content writing.
This is usually your opening sentence or paragraph.
Grab the reader's attention early on to get them to read your article, website, or landing page. Keeping readers engaged will help your SEO and marketing efforts as well.
Synonyms & LSI
It's important to use synonyms and related terms on the pages you're using, as they might serve as additional keywords or add to the deeper context of your page.
Some speculate that Google uses LSI (Latent Semantic Indexing) to make these connections, but this is probably wrong.
However, it makes sense that a page about a Coffee will also include the words brewing, hot, cold, java, and multiple types of coffee. Using synonyms and related terms is good SEO practice and happens naturally to high-quality content.
Readability
I have been stressing this throughout the whole guide, and I'd like to repeat it. You're writing your content, blogs, and pages for humans and not Google's robot. So help them read your text in the best way possible.
How?
Write clear titles
Bold important keywords (don't overdo it)
Write small paragraphs (2-3 sentences on average, avoid blocky and long paragraphs)
Include white space in your pages
Make your text colors readable
Avoid image-based pages as they can't be read by Google or screen readers (for visually impaired people)
Make your website and blog friendly to the readers. Help them read or skim your page, point them towards the most critical points you want to make using bold, colors, or text (but don't overdo it!) and you will succeed 🚀
Are You Looking for an SEO-Friendly Course Platform?
Choosing the right platform to create, host & sell your elearning content is essential to your success.
LearnWorlds is the best course platform that combines LMS features with e-commerce and website capabilities, all-in-one!
And, our pride is our flexible Site Builder that allows you to create SEO- & mobile-friendly websites to sell online courses.
LearnWorlds comes with many website templates and allows for full customization and SEO optimization options. You can give it a try with a 30-day free trial:
Further reading you might find interesting:
Frequently Asked Questions (FAQs) on SEO
How does SEO work?
Search Engine Optimization is about improving your website so it shows up on Google. This process involves:
Keyword research: What you should write about
Understanding what ranks by looking at current top results
Writing great content (better than what exists right now)
Optimize the content for SEO
Optimize the website with technical SEO
Link building: Get other websites to link to your page
When will my site show up on Google (rank)?
It can take anywhere from a few days to months for a page to show up on Google. There are many factors affecting Google rankings. In general, older, more "trusted by Google" websites take less time, while newer domains take more time to show up.
A new website following the best practices can expect to show up between a few weeks and a few months.
Following the best practices in this article should help you speed up the process and improve your results.
Why does my website not appear when I search for it?
It means that Google has not indexed your website yet. You can use the Search Console URL Inspection Tool to check if your specific page is indexed or not.
This means that Google has not yet crawled your website or it does not find it relevant or trustworthy enough for the specific search.
What keywords should I be focusing on?
You need to identify keywords that are relevant to your business and have the right intent (what the searcher wants to achieve). Then, it's a combination of difficulty, volume, and keywords that fit your needs.
First, go for the low-hanging fruits until you build a higher authority site. Look for easy keywords, with low competition on subjects you know pretty well.
For course creators, it's probably commercial or transactional intent keywords: people looking for what you have to teach and who are probably going to purchase.
For example, "what is fitness coaching" is an informational intent. A lot of people are looking for it, but most of them will never go buy your course.
Instead, you want to target keywords like "best fitness coaching online" or "get fit quick".
What can I do myself to improve my SEO
To improve your SEO standing you need to improve three factors: content, technical SEO, and links.
You need to understand what content works best for you and write better content than what currently exists in the search results for your keywords.
You need to improve your website's technical SEO aspects: speed, internal linking, image compression, alternative text, SCHEMA markup, and more!
Build links from other sites to your own with guest posts, outreach, and more activities to increase your website's authority in the eyes of Google.
Should I outsource to an agency?
If you have the budget to invest in SEO, an agency might be the best way to go for your first steps. You should not expect results for the first 6-12 months from the agency and be able to invest the time and budget in it.
It's better to start working on SEO after your business is generating money, as SEO is a long-term strategy.
You also have to consider whether you have the time. An agency (in most cases) is a consultant. It will actually give you more work to do, whether it's writing articles, building links, fixing technical issues, etc.
Also, be sure to align the agency's goals with your goals. Avoid vanity metrics like keyword positions and impressions. Try to focus on metrics that matter, like leads generated or sales from SEO'd content.
What's the best low-cost or no-cost strategy to build backlinks for a new blog?
The best way is to start with quick & easy links on social media and industry-related directories:
-Social media: Facebook page, Twitter Profile, LinkedIn Page, YouTube Channel, etc
-Directories for your niche (and local directories)
Then, there are a few no-cost strategies that require time (another kind of cost):
– Guest blogging
– Guesting on podcasts/interviews (yes, also those can bring a few nice links)
– Broken link strategy, identifying broken links with a tool like Ahrefs for a piece you wrote and reaching out to those people
– Reaching out to journalists (LinkedIn, HARO, Twitter, etc) to write a story
The first two are quite easy and quick and will help you get discovered by Google. The next set is free and very effective but time-consuming.
(Visited 2,415 times, 1 visits today)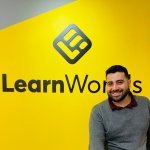 Nick Malekos is a Senior Digital Marketer in LearnWorlds. He is a results based and well-rounded Digital Marketer with years of experience in the education industry, writer and digital literacy trainer.