A landing page that works is a landing page that offers a solution!
The landing page presents essential pieces of information that help site visitors understand what it is all about. In this sense, it provides a clear message, a purpose, radiates the instructor's authority and (social) proof of its results.
Your website needs to offer all the important information to a visitor. This includes the "About Us" page, the "Thank You" page, the "Contact," and most importantly the "Landing" page. Without this very last piece, not only your website would be incomplete, but it wouldn't be able to stand alone – not only in terms of web design, but most importantly in terms of content.
This article sheds some light on the purpose of a landing page and explains why every course instructor needs to have it on their website!
P.S.: Here is how to build your whole elearning website with LearnWorlds. You can start building your website & course with LearnWorlds with a 30-day trial.
What is a Landing Page?
A 'landing page' is the first page you see after clicking on a link that directs you to a website. This page is usually designed with no distractions to convert visitors into leads.
A landing page is designed in a way to receive and convert traffic from an online marketing campaign. To do this, it presents specific and carefully-chosen information that encourages site visitors to receive your offer – whether this is the choice to opt-in or to buy your courses.
In general, landing pages are different from homepages, even though a homepage is sometimes a landing page. Such as when you offer just one course.
There are four main factors that differentiate a homepage from a landing page:
1

Multiple goals vs One goal

While a homepage directs your site visitors to a number of site links and features to help them navigate the site, a landing page has only one primary objective, which is to generate more leads or sales.
2

Multiple CTAs vs One CTA

A homepage has more links and therefore more distractions than a landing page, which offers a single call to action (which is totally focused on the single goal as described above).
3

Multiple vs Minimal distraction

Your homepage's goal is to introduce your online school to the world, so it makes perfect sense that you would include some generic information about your elearning business and courses and several internal links to other sections within your website. On the other hand, since a landing page focuses on a single objective, it is not filled with extensive information about anything other than what you want visitors to do after reading and viewing its content.
4

Wider audience vs Target audience

In most cases, a homepage discusses the broader marketplace to which your elearning business caters (e.g., healthcare). A landing page targets a specific niche within your broad audience (e.g. the HR teams of healthcare companies). For example, you may have a list of online courses aimed at all businesses in the healthcare industry. In this case, you may have created a landing page for one course offering training to the HR managers in how to manage talents and promotions in their healthcare company.

As Neil Patel points out, the success of landing pages is found in their capability to:

talk directly to each kind of visitor you get – whether they are coming from social media, Google, a product page, a blog post, or something else – and offer them a customized next step that will keep them engaged with your website and business.

From this perspective, one misstep in the visitor's path online might make them leave your site. The solution to this is to design a landing page that takes website visitors straight to the desired result.
What Does a Course Landing Page Do?
The purpose of the course landing page is to serve the Call-to-Action buttons that guide action throughout the page. Landing pages are one of the major components of the sales funnel, which guides site visitors from sparking their interest to making them paying customers.
In a nutshell, here's what a course landing page can do for your elearning business:
Increase course sales
Improve your return on investment (ROI)
Expand your email list subscribers
Boost the number of leads you receive from your site
Provide you with more information about the demographics and behavior of your audience
Help you establish a relationship with your customers
Each key element on the landing page has a dedicated role. The role of a landing page during the steps of a learner's online journey fits as follows:
Step 1: A site visitor sees an ad, clicks on it and finds themselves on a landing page (e.g. a course sales page) that prompts them to complete a form.
Step 2: The visitor completes the form and provides their contact details (name + email address).
Step 3: The information the visitor provides is stored in your leads database (e.g., for email marketing purposes).If any contact detail is missing or is wrong, you can use a people search tool to correct your database.
Step 4: You use email marketing to communicate with the generated leads and further advertise your course content. You can send them information about a related webinar, a podcast, an FAQ session, a pain point or anything else related to your online courses that you know will be intriguing to them.
Why Do You Need a Landing Page?
The role of a landing page varies depending on its format. There are different roles for different formats. The CTAs lead to specific page pointers and external sites or pages that accomplish a different task, or complete a different action.
When an online course landing page is created with the right audience in mind, people are more likely to take action. Ask yourself who your audience is and what their needs or pain points are so you can make it easy for them to meet them.
Most straightforward landing pages will push people towards buying instead of getting leads (e.g., selling online courses). You can guide visitors through other steps, like watching a video informing them about a course, or encouraging them to join a newsletter, or to pre-register for a course before prompting them to buy your course.
"You select the type of landing page you want based on what you want to achieve."
How Do You Create a Course Landing Page?
This is where the real fun begins. First step of creating a landing page is to think about what kind of ingredients a successful landing page has.
These are the following:
Short but attractive headlines
Your headline should explain how visitors can benefit from the offer and positively show how their needs and wants can be met.
Your headline needs to give out a powerful message promising visitors an intriguing result that will influence them to stick around and read what comes next.
The headline should inform your visitors immediately about where they are and what they are getting in return. Since it is the first element people will see on your landing page it needs to be valued-focused and clearly visible.
To get this right, you can include large and bold text that explains what they can find on your page.
Strong action words and phrases
Action words and phrases that can build their motivation to learn. Choose verbs and words that have a positive proposition such as 'discover', 'explore', 'improve' or 'start' that prompts them to take action.
Engaging media
Any visual element (including photos, graphics, infographics, or other persuasive media) that present the result your courses achieve can get people right into your sales funnel.
Visual representations of the course's value are very strong. Combined with effective use of white space, customer badges, color-contrasting CTA buttons, and a 100% money-back guarantee, your landing page can do wonders!
A video
While the use of video is optional, it is highly recommended as it can offer a greater impact – bigger than any other media. Any type of video ranging from emotional-appeal, news/commentary, testimonial or 'behind the scenes' helps to offer a nice preview into your course and explain to people what your school/course is all about.
Testimonials
Testimonials can come in the form of opinions or reviews either from previous students who have taken the course or anyone who has tried your course. They have tremendous influence in the decision-making of your site visitors.
Apart from this, testimonials help you reinforce your brand, strengthen your value proposition, and build your credibility in the online market. They allow you to provide social proof, as they show that you are a trustworthy individual on your subject. These can really come from anywhere — emails, tweets, Instagram posts or comments, blog posts, etc.
An opt-in form
This is the ultimate medium serving your page end-result point. It is a form that captures email addresses and other important information of people visiting your site including contact names, company names, etc.
All these page elements are based on four main factors that should guide your thinking when creating a landing page:
The Product ⇒ your Course
The Brand ⇒ your School
The Marketing copy ⇒ your Copywriting
The Page's design and User Experience (UX)
Let's dive in to explore these four main factors in more detail…
1

The Product

When creating your landing page, you need to think about your product (your online course) and how it is positioned on the page at all times. Your online courses should be the focus of your landing pages, which is what your website essentially promotes.

The way you present your course helps potential students understand what you are offering and leads to making a better judgement as to whether they need it or not. Since this is a decision they need to take in the first 10 seconds – before they decide to leave your page, you need to think how you can position your product carefully.

You might think that product photography is unnecessary, but the combination of positioning good visuals and engaging text can influence your site visitors to opt-in and buy from you.
2

Your Brand

A lot of literature has been written about branding, hence the need for you to focus heavily on it.

You should choose a color palette that represents your course and industry well. Nevertheless, you should make sure that your logo stands out on your landing page, and that the themes you're working on for your brand are associated with your emails and social media posts.
3

The Marketing Copy

The marketing copy is the baseline of your landing page. This is the written information that your site visitors will get to read and it needs to match with your business unique voice and brand.

To help you come up with the right message for your page, there are a few questions to ask yourself and guide your thinking on the marketing copy:
Question 1: Who is this offer for?
Identifying your audience is key to writing an effective copy and targeting the right people who are going to be interested in your offer. So let's say, the learning material in the ebook, guide or online course is about digital marketing, the answer to the question 'who is this for' – ideally it would be for someone interested in digital marketing or perhaps something related to it but more specific, e.g. SEO tactics.
At this point, it's essential to come up with a strong headline or title that explains the offer in a few words, gathers attention and gets clicks!
Question 2: Why would they opt-in for it?
Think about how you can approach your audience – test it to people who are potentially interested in your offer and see how it goes. Also, think about whether this page makes sense for your audience. If not, what would possibly make the biggest appeal?
Giving your audience a motive is the best way to encourage your site visitors to give you their contact details, or proceed with a purchase!
Question 3: What should I write?
What you write in your marketing messages makes the biggest impact. This is one of the reasons why you need to choose your words wisely.
Include a short introduction that describes the offer and explains what your school does, list out the benefits for opt-in or buying your course, and then link a post/video/download button to work alongside completing the desirable action.
Overall, your marketing copy should include your offer and the personalized-targeted message you want to send out to your audience. Ensure your content speaks as naturally to others as possible by using conversational tone.
Don't forget, however, to keep the volume of content reasonable. Keeping it short is often more effective. Besidess, you only have about 2 seconds to make an impression as most site visitors won't read everything on your page.
Step 1: Create a catchy headline for your offer
An offer is a product that is related to what you are selling (e.g., your course), and works as a supplementary feature. This could be a checklist, a handout, an ebook, a PDF with important information relating to the course or the subject you are teaching. An offer could even be our course per se!
If you are promoting your course, the headline needs to be captivating and be able to describe what it entails presenting its full value.
A few examples:
A: Learn to fly your drone – A Step by Step guide
B: Do you want to learn how to lose weight in just 20 days? Let's talk!
C: Learn all the secrets to acing job interviews and landing a job!
Step 2: Prepare an original call-to-action (CTA)
Coming up with effective CTAs is vital to your traffic and lead conversion. Calls-to-action set specific expectations and let potential subscribers know exactly what your website contains. Once visitors arrive on your landing page, these are the 'action points' that direct them to where you want them to go and help influence them to do what you want them to do.
Step 3: Decide where to place the CTAs
Plan the placement of your CTAs and ensure they guide the visitor through the buying process. This will help visitors understand where to go next and what to do. Your site navigation should work for you, not against you, so that your advertising intentions are met and conversions are not lost. CTAs should be clearly worded, letting people know what you expect of them.
4

Design and User Experience

When it comes to page design, LearnWorlds can do all the work as it allows you to build beautiful landing pages within minutes through the help of its incredible built-in site builder.

However, you need to be aware of User Experience (UX), at all times and think about the journey of the site visitor. How you position the different elements on your page is important as this arrangement helps to get more conversions.

If you are in need of inspiration and want to see how this works, check out the following list of 10 examples from our course creators.
13 Types of Landing Pages
There are numerous types of landing pages serving diverse purposes. Among these, the most commonly used and important pages that you can use and optimize for your elearning business are the following thirteen:
1

Squeeze Page

Main goal: captures the user's email address

Squeeze pages focus on collecting email addresses from visitors. They capitalize on the fact that email is the most effective channel in marketing communication. So, after capturing the visitor's email address, you can nurture the collected leads with relevant content and other offers.

The most common type of squeeze page is gated content or a prompt to enter your email address to receive a newsletter, ebook, whitepaper, a free trial, or any other content offer related to your online school.

Giving users something in exchange for their email helps build trust and increase customer loyalty.

As a rule of thumb: Keep the squeeze's page design simple and easy to use. Make the call-to-action button (CTA) tempting enough for people to click and clear enough for mobile users to spot.
2

Lead Capture Page

Main goal: captures the user's email address, sourcing at the same time more information from potential leads (e.g., full name, company name, industry).

The information you ask for on a lead capture page depends on your online school's sales and marketing goals, as well as where the visitor is in the sales funnel.

When you have a lead capture page at the top of the funnel, it is a good idea not to ask for too much information. However, if a user lands on your lead capture page after downloading a case study or whitepaper from your online school's resources page, they are more likely to provide additional information that will qualify them and guide them to the right course.

As a rule of thumb: Avoid asking the user for information they've already submitted through previous steps leading to the lead capture page. Likewise, do not request information that has no benefit to your marketing efforts.
3

Paid Advertising Landing Page

Main goal: generates leads through advertising, but does not necessarily convert them into sales.

Paid advertising landing pages should provide users with more information about the topic of the ad they just clicked on. In other words, if you have created a Facebook Ad for a specific online course you offer, then this ad should lead to a specific landing page about that course, not to the general section of your online courses, not to your online school's homepage.

As with the lead capture landing page, the goal here is to generate leads, not necessarily close a deal.

You can think of this type of landing page as a squeeze landing page where users arrive via a paid advertisement. So, keep the information on this page light and ask users to provide you with their email address.

As a rule of thumb: A simple wording highlighting your online course is best, or better yet you can use a video where you present and describe the online course topic, its structure, and you invite users to join your newsletter list for more interesting information by providing their email addresses.
4

Splash Page

Main goal: welcomes visitors and provides some primary information before they access the content you want them to see.

A splash page can be an intermediary page you can show to users who click on a social media link of one of your ads for example. For example, it can brief visitors via a video testimonial on how learners who completed one of your online courses improved their skills.

You can also use splash pages for general notification purposes about your online school, such as tell visitors your new online course is coming soon and show a countdown, show a maintenance notice, ask users to set their language preferences, or promote your school's social media profiles

The splash page above does two things really well: First, it offers a countdown to the end of the ad and the ability to easily click to the article once the ad is done. Second, it serves a clear purpose — to show the user an ad.

As a rule of thumb: Don't overcomplicate the information you present to your users. Also, keep in mind that your splash page doesn't necessarily have to capture leads as its primary goal.
5

Click-Through Landing Page

Main goal: provides value to visitors without bombarding them with a "Buy Now" button before they're ready

As an experienced course creator selling online courses, you probably already know that you must provide value to your learners before asking them for money.

The click-through page shows off the elearning product's features and benefits. The page also includes a call-to-action link that encourages visitors to purchase your online courses, bundles of courses, or membership to your online school. When users click on the CTA button, they are directed to another landing page to view pricing and proceed with a payment.

As a rule of thumb: Remember that the CTA button on a click-through landing page often takes users to a second landing page which provides pricing information. So, be sure you have answered most of their frequently asked questions about your elearning product. In the end, you want to encourage them to act without being insistent.
6

"Get Started" Landing Page

Main goal: puts the call-to-action directly to the center of attention

With the "Get Started" landing page, your offer is prominently displayed above the fold. It immediately lets visitors know what your online school has to offer and compels them to take action (click and convert).

Focus the text and heading above the fold on the main benefit or gain that your learners will receive from your online course. If visitors are hooked already then they will directly click to proceed. The rest of the landing page can be used for them to scroll through to get more information if they still need more convincing.

As a rule of thumb: Focus the text above the fold on the main gain that your learners will receive from your online course. Be as specific as possible.
7

Long-form Sales Landing Page

Main goal: seals the purchase

A long-form sales landing page answers all questions potential learners might have about your online courses, and removes any doubts they may have about why they should opt for your school.

In essence, a long-form sales landing page is a very enriched variation of a squeeze page. It has plenty of details about your online course, deep diving in benefits and features. It also combines benefits with social proof (e.g., testimonials), inciting users to click on the buy button.

As a rule of thumb: Start with a catchy header that explains in detail how your online course will help learners reach their goals. Additionally, you may include a video testimonial of a successful entrepreneur who has benefited from your online course.
8

"About Us" Landing Page

Main goal: offers information about your online school and generates leads

You can turn your "About Us" landing page to a lead generation page as well and add a call-to-action button (e.g., subscribe to our newsletter).

Your "About Us" page can reflect the history, vision, and mission of your elearning business, but it can also motivate users to take further action (e.g., download a lead magnet and/or follow you on social media).

You'll be surprised to learn how many visitors will sign up for your newsletter after reading about your online school's history, accomplishments, goals, courses, and mission. Basically, this is a perfect place to capture their attention and make them interested in your online school.

As a rule of thumb: You can engage visitors to learn more about your business and contact you for a one-on-one meeting, to join your online learning community and spread your vision, or just to get them into your sales pipeline software.
9

"Coming Soon" Page

Main goal: generates anticipation for an upcoming course and collects leads

A "Coming Soon" landing page can be used to generate excitement and anticipation among your prospective learners for one of your upcoming courses. Visitors can also be prompted to enter their email address so they will be notified when the course is released so you can collect leads.

Ensure this landing page contains important elements, like the course's launch date (add a countdown timer to create excitement) and the form users will need to fill in to be notified when the course goes live.

As a rule of thumb: Keep the "Coming Soon" landing page as simple and minimal as possible. Remember that you want to create excitement around your new online course. Avoid overloading the page with too many details about the course. You should focus on collecting valuable email addresses so you can leverage them for email marketing in the future.
10

Pricing Page

Main goal: encourages learners to make a purchase from your online school

Unless you are offering strictly free online courses, then pricing is a factor you need to take into serious consideration when building your online school and creating your online courses.

It is important that your pricing page is one of the most heavily optimized pages on your site. People come to this landing page to determine if they should buy your online course.

As a rule of thumb: Add a set of testimonials from happy customers or create a mini FAQ section that addresses common questions before they even have to ask.
11

"Thank You" Landing Page

Main goal: expresses gratitude for subscribers, downloads, and purchases

It may seem that a "Thank you" landing page serves no more purpose than simply expressing gratitude for an action performed on your other landing pages ("thank you for downloading our ebook, thank you for signing up for our online school's newsletter").

Well, you can actually make your "Thank You" page more effective by adding additional offers or giveaways. This is a great opportunity for you to provide something more worthwhile to an already motivated, interested customer. Make the most of it.

If a learner has just downloaded an ebook you created on best time management, you can directly provide them with an offer or coupon code to purchase your online course on "Time Management Techniques & Best Practices."

As a rule of thumb: Keep in mind that there are a lot of things you can offer on a thank you page. You can suggest relevant online courses you offer, you can ask users to follow your social media profiles, and you can even ask them to write a review about your online school.
12

404 Landing Page

Main goal: informs users about a non-existent page on your school's website

A "404 Landing Page" is no good news for anyone, clearly. Right? Not exactly! Landing pages are often overlooked and misunderstood. You can actually turn this to a lead generation page or even to promote your online courses or other elearning products you may offer.

Besides, you can provide visitors with the option of visiting your blog, checking out your online courses, browsing your free resources page, or even signing up for your newsletter.

As a rule of thumb: Be as creative as your branding allows you to be. You can, for instance, use humor to overcome the discomfort that visitors may experience landing on your 404 landing page instead of the page they expected (e.g. Aliens have abducted this page, but guess what? We managed to escape and have created this amazing new online course. Hurry up, go to this new course page before they find you too).
13

"Unsubscribe" Landing Page

Main goal: makes unsubscribing as easy as possible

Everything you do related to your online school should be considered an online learning experience across the board. While you are not going to direct users to your unsubscribe page, many will simply wish to opt-out of your newsletters. You want them to be able to do this easily, so that they can continue to have a smooth experience with your learning business.

Additionally, you might have multiple newsletters based on the topics of your online courses. Learners should have the option to configure their preferences and choose which topics they want to continue receiving newsletters from you. You should direct them to this page to configure their preferences.

As a rule of thumb: Keep in mind that this landing page can also serve as a re-subscription page for your newsletter. No matter what, just because they're not interested in receiving your emails does not mean they won't browse your online school. Help them have a smooth experience.
Examples of Great Online School Landing Pages
*All screenshots were captured on October 2021
1

Job Skills City

Landing page type: Coming Soon

Now, here's an exemplary "Coming Soon" landing page. The online school utilizes most of the best practices for creating an anticipation effect and collecting leads at the same time.

Besides using bold fonts to emphasize the upcoming launch of their e-learning platform, it places a countdown timer beneath the announcement to build excitement.

In addition, it offers a very brief overview of what the academy is all about and what learners can expect from interacting with it.

There are three simple fields at the bottom of the landing page, asking visitors to opt-in to get notified about the launch and receive the academy's newsletters. Nailed it!
2

Adobe Experience Cloud

Landing page type: Get Started

Adobe Experience Cloud's landing page for the specific online course, puts in prominent display the call-to-action button (Enroll now!), displayed above the fold.

The landing page follows the company's brand colors, so that visitors can immediately associate the online course with the brand.
We like how they use content to trigger the visitor's interest combining benefits and facts; the "what's in it for me" element. It highlights the main benefit learners will gain "a deep dive into the customer-first mindset."

Simple, clear, and to the point.
3

lifeprint.fit

Landing page type: Homepage

The home page of this school combines benefits, reasons to subscribe and different calls-to-action. The design is simple enough to capture the attention of the site visitors, and it easily explains how it works.

In using bold fonts, the school instantly projects power, innovation, and individuality.
4

Infinity Campus

Landing page type: Click-Through

Infinity Campus addresses individuals who want to affirm themselves, express their power through knowledge, inspiration, intuition and creativity. They provide value on their training page without bombarding visitors with "Buy Now" buttons before they are ready.

The training page begins with an eye-catching video for branding purposes, then describes what learners will gain, in how much time, who the instructors are and how they are experienced.

On the bottom sections of the landing page, there is a clear description of the course modules, a "register your interest" form with a specific price offer, and a set of testimonials from customers and sponsors to back up the training with some authority.
5

Pixel Show

Landing page type: Error 404

Pixel Show makes such a great use of the 404 error page! Clearly, it doesn't leave anything to chance.

Apart from the nice typing effect on the top of the page, the bright color, and the creative visual imagery, it has indeed turned this page to a lead generation page.

It prompts visitors to opt in to the company's newsletter and to also follow the company on its social media profiles.
6

Wriggle Connect

Landing page type: Get Started

Wriggle Connect on their homepage welcomes users and prompts them directly to connect to either their platform for educators or for families.

This way they can have dedicated spaces for specific target audiences and handle their courses in a more segmented manner.

Clicking on the "FOR EDUCATORS" call-to-action button ("Let's go"), we are directed to a landing page dedicated to educators; a great example of a "Get Started" page.

There is a clear call-to-action right beneath the above-the-fold section of the page, asking visitors to book a demo. This landing page also uses bold typography and bright colors, with a simple design.
7

Learning Liaisons

Landing page type: Long-form Sales

Learning Liaisons's homepage is basically a long-form sales page that includes multiple courses, and several call-to-action buttons.

The page features multiple product offerings for a diverse demographic and different kinds of training, leading to specific landing pages for each subject.
8

Ulyana Aster

Category: Beauty

It has a visual impact, but is still simple in design, to focus on the hairstyles, illustrating the results in an aesthetically pleasing manner and setting expectations with the potential students.

The academy uses visual imagery to sell the idea first and then the products (paid online tutorial for distinctive hairstyles).

The site presents, straightforwardly, what is available in terms of tutorials, memberships, and certifications.
9

Your School!

Category: This could be just about anything!

With LearnWorlds, you can easily create a beautiful elearning website and sell your online courses. All you need is to create your account with a 30-days free trial.
Elearning Page Templates & Other Pages
While building a website for online education, your most important pages will be the home of your website and your course landing pages, where you will be driving most traffic from marketing activities.
LearnWorlds' elearning website builder features hundreds of templates to make your educational site uniquely your own. While building your homepage, all you need to do is choose the template that works for you and edit it as you would do a word document!
Similarly, you can easily create other important pages for your academy such as the About Page to introduce your team, your blog to establish your identity and the sales funnel pages like the checkout and the "Thank You" page.
Before you go! A few things to remember
While working on your landing page, keep the following guidelines in mind:
Limit page navigation: avoid distractions and limit the number of exits from your landing page so that your visitors are focused on filling out your form.
Make sharing easy: add social media links to encourage site visitors to share your landing page and information with their audience.
Give it a test: create a couple of landing pages and test your CTAs to see how they work and rank in terms of lead acquisition. Stick with those that work the best for your audience.
Put important information first: internet users have the tendency to focus on what they see first on a page and skim through the rest of the content. This means that you will score more conversion rates when your offer is at the top of the page or at places where the information is easily visible.
P.S.: Want to increase your website conversion rates? Check out SiteTuners to learn how to optimize your web content and carry out A/B testing effectively.'
It's clear that a landing page can improve your sales funnel a lot! It can boost your conversions, strengthen your branding, and improve your users'/customers' experiences.
Make your landing page memorable with the right content for your audience.
Take advantage of LearnWorlds' 30-day free trial and get started with your online school today. Discover how simple, easy, and fun it is to create effective landing pages!
(Visited 43,670 times, 5 visits today)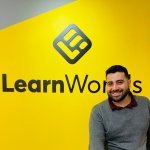 Nick Malekos is a Senior Digital Marketer in LearnWorlds. He is a results based and well-rounded Digital Marketer with years of experience in the education industry, writer and digital literacy trainer.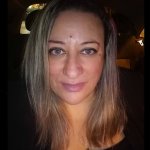 Rosemary is LearnWorlds' Content Marketing Manager. She has over 2 decades of experience in omnichannel marketing and content writing for the IT and SaaS industry. Her expertise lies in crafting effective content marketing strategies that attract, engage, and nurture customers, enabling LearnWorlds to reach its target audiences with precision.