You've got a great idea for an online course, but you don't really know where to start? Most first-time course creators struggle with the first steps of an online course.
A course outline will help you focus your thoughts and create your online course without falling into a writer's block.
In this article, we will guide you through the process of designing an online course outline using instructional design principles. We will also offer you 18 amazing course templates to spark your creativity.
💡 If you are more of a visual learner, watch the following video on how to create an online course from Idea to Outline with Rachel Reclam.
Table of contents
What is a Course Outline?
A course outline is a general plan of the course which structures the information in order. It can be in the form of a storyboard or list.
A course design outline usually includes:
Sections or learning activities
Supporting material
Assessments (assignments, quizzes, reflections, and exams)
Learning milestones
Having an outline in place will help you reach the desired instructional goals without straying from the path and plan student activities and assessments beforehand.
How to Write a Course Outline Step-by-Step
So now that you know what a course outline is, let's see how you can write one.
Here are the steps to follow when creating an online course outline:
The workbook will guide you through the steps and offer additional items you can go through.
Step #1 – Conquer your subject
It may seem obvious, but the best instructors have an in-depth knowledge of their subject, and this has a significant impact on students' learning and engagement.
You can't teach something if you do not have more knowledge than your students. Study your subject as much as you can, then brainstorm all the topics and subtopics you would like to include in your course.
Classifying topics will help you choose the best ones for your course and also prepare your course outline.
Step #2 – Understand your learners
Learning involves a change in competence, ability, understanding, attitude, belief, or reaching any other learning goals you have set.
To achieve that, you must know your students very well to help them go from point A to point B.
Therefore you need to assess what students already know about your subject and what their motivation is for learning.
How experienced are they as students? Have they taken a similar course before? Do they have course requirements completed?
The better you understand your audience, the better you will be able to prepare the right material for them.
Step #3 – Write down the learning goals
Learning goals are broad, general statements of what we want our students to learn and provide:
Direction,
Focus, and
Cohesion
The learning goals are the "bigger picture" of what you would like your students to achieve after taking the course. You can read more in our article about learning goals and objectives.
Step #4 – Organize your course syllabus: Learning activities and modules
Now it is time to put your objectives and units into a lesson plan. To make a great course, you will need to have the right activities.
Will you have video lessons, ebooks, pdfs, practice activities, assessments, or other learning opportunities for your students? Then, take those activities and create a topical outline of your course. A topical outline can help you organize similar subtopics under more general topics.
Here is an example of structuring a topical outline:
Main topic 1
– – Subtopic
– – Subtopic
– – Subtopic
Main topic 2
– – Subtopic
– – Subtopic
– – Subtopic
This way, you are creating the backbone of your course, upon which you are going to create your material. You can even make a draft of your course design on a course platform.
If you haven't downloaded LearnWorlds' Course Creation Workbook yet, you can do so and visit pages 7-8 to help you create a topical outline.
Step #5 – Decide your instructional methods
There are several ways to make such a good impact on your students. You need to choose what methods you are going to use and the specific activities associated with each method.
A mix of methods can help break the monotony, but keep a consistent writing and speaking style during the course:
Using conversational language: People work harder to understand the online resources when they feel they are conversing with a partner.
Humor reduces stress and frustration and motivates students, and gives them a chance to look at their circumstances from another perspective.
Using ice-breaker activities: Those are person-focused activities that induce synchronous or asynchronous discussions at the beginning of a course.
Step #6 – Plan the assessments to test knowledge
Last but not least, you need to create some assessment checkpoints, where you will be testing your students' knowledge.
Try to have a variety of tests of knowledge. Ungraded quizzes help a student practise their knowledge, while self-assessments are better for reflection and goal-setting.
For example, if you are teaching others how to start their own business, a practical assessment might be writing a business plan and getting feedback from friends and family on social media.
If you are planning to offer a certificate of completion or CPE credits, you will also need to have scored examinations or graded assignments.
How to Create a Training Outline – The Differences
When planning a course for training purposes, there are a few differences over a general purpose online course.
It is quite different to create a training outline for employees or partners. For example, training is mandatory, goals are set based on company priorities, and tracking results is essential. In this case, your outline might follow a slightly different process.
Assessment Evaluation
The first major difference is an assessment evaluation. If you are tasked with creating a training course, there are good chances the company hiring you has already assessed their training needs and have documented them.
If not, you should perform an assessment evaluation and identify the needs of the training.
Training needs are similar to learning goals and objectives, but focus specifically on the people or departments requesting the training. It is usually a one-off need from an organization, to improve specific deficiencies.
Adult Learning Principles
Training is addressed to adult individuals. They might be coming with some industry or work experience and will be looking to implement the knowledge in their work environment.
Adult learning principles will help you make training more relevant to their needs:
Prefer self-directed learning
Draw on life experience to assist with learning
Willingness to learn when transitioning into new roles
Immediacy of applying the new knowledge to real-life situations and problems
Internally instead of externally motivated
Remember to make the training more practical, use real world examples and allow learners to draw from their years of experiences.
Training Evaluation & Tracking
Lastly, evaluating the results is a huge part of training. You need to create solid evaluation activities and plan before-hand how to measure success.
You will also need to involve stakeholders in deciding how success is measured. For example, a compliance training might include a specific number of video watch hours, while an electrical engineering training might include a practical test.
It is very important to also plan on how to collect and report results. If you are developing an online course for training purposes, a final exam leading to a downloadable certificate might be required by the HR department.
You might need to collect grades, assignments or physical examinations. Many learning management systems have the capability to include a gradebook or reporting features you will need.
Include evaluation activities such as exams, on-site testing, scenarios, or other forms of evaluations to the course outline for training, and plan on certifications or reporting requirements.
Save big with Learn
Worlds
18 Course Outline Templates
The best way to create your own outline is to use a good example as a guide.
Our team of experts reviewed LearnWorlds' course creators and we have prepared 18 course outline templates based on the most popular course types.
Here is a sneak peek of the templates:
Assessment courses
These courses intend to help both you and your potential students assess (test) their skills. This course type can also be used as a powerful lead magnet to gather students' emails early in the process.
Presell courses
Presell courses serve as a storefront for an upcoming course. They can rapidly validate a course idea and start building an email list of your potential students before officially releasing a course.
Orientation courses
An orientation course provides an overview of all the courses you offer. If you are offering many courses in your online academy, create an orientation course to build student engagement and interest with the course contents and let them get acquainted with the goals of your academy.
It's a good idea to add a walkthrough of your academy, how to engage in the community or contact the instructor(s).
Orientation courses can also help mobile app users onboard faster. Be sure to add an orientation style course on your roadmap for user training!
Μini-courses
Mini-courses are short to consume summaries (teasers) of a full-sized course. Like presell and orientation courses, they serve as teasers that make students enroll in a course.
However, in contrast to the other two categories, mini-courses provide real educational value: a full summary of what will be taught in the full-sized course.
Live courses
This course design type includes mostly scheduled live sessions. You can frame your live meetings with many different types of material, also: quizzes, gamification, discussions in the discussion forum, transcripts of the live sessions, downloadable files (PDF) of your presentations.
Live courses could also have office hours, where the instructor can be reached for questions, feedback or support.
You can also re-share live courses for your social media audience, or at least some of the workshops/lectures to promote the rest of the course.
Demonstrations/Workshops
Demonstration courses consist of a series of videos where an instructor showcases specific skills to students online. Workshop courses usually fall in arts & crafts, painting, sewing, fitness, content creation, anything that shows the instructor modeling something new that students try to imitate through observation.
Professional training courses
Professional training courses serve in building knowledge, skills, and competence in a group of individuals or a team. Companies are used to promote job quality, efficiency, and effectiveness while also motivating employees to make a formal commitment to growing with the institution and being more productive.
Corporate training is a main use case of professional training courses and this course outline template.
A good practical example of training courses would be skill training. Upskilling or reskilling employees with outdated knowledge or capabilities. Excel is one of the most popular training course subjects.
The "X days challenge" courses
Through an "X Days Challenge" course, an instructor aims to guide the student through daily or weekly small achievements to higher achievements at the end of the course.
Therefore, X Days challenge courses encourage users to focus on small steps and quick and fast wins in specific skills/achievements.
A good example for a challenge course is "Losing weight in 30 days" or "Improve your sleeping habits in 14 days."
💡 If you are looking for more profitable course ideas, check out our article on this!
Certification courses
Certification courses offer a certificate that guarantees the skills a student has obtained in the course. Certificates serve the external validation of knowledge and require students to pass a final exam to get it. Certifications can be obtained from external governmental organizations or the academy.
Certification courses work a lot with prerequisites, you can read more on the course navigation on LearnWorlds here.
The certification template can also be used as a training outline template for corporate training or continuous education purposes.
Spotlight/Niche topic courses
Niche topics are created to teach particular skills like mini-courses. The difference between those two-course categories is that spotlight courses are oriented to a specific skill. Instructors can create a whole academy with multiple niche courses and also sell them in bundles.
Traditional academic courses
Academic courses are courses with a traditional academic structure followed by universities. Each section usually consists of an introduction to the course where objectives are discussed, a short test to assess pre-existing knowledge, and multiple lectures.
Faculty members use this outline structure the most to deliver academic courses to their students.
Drip-feed courses
With the drip-feed course, you can organize the timely release of your content (section by section) so that it doesn't become available to your students all at once. For example, if you're running a fixed time frame course, ten weeks, it makes sense to drip your content weekly to keep students engaged and moving through the course.
Conceptual change courses
Conceptual change courses are courses that aim to create an experience with the power of storytelling. These courses don't intend to teach a skill but rather change students' mentality on a subject. Their structure is random (it can include, for example, five videos, three ebooks, and two assessments).
Hybrid courses
Hybrid courses allow students to take the benefits of online learning and combine them with traditional in-class learning. These courses enable students to use the physical classroom skills and apply them to real-life scenarios.
Series of "invited talks" courses
Courses that include invited talks from guest speakers who talk about the courses' topics are very engaging. For example, you can schedule a series of (live) interviews every three months or two weeks, and ask payment up front.
Selling digital goods or extra services
Online courses are not strictly used for teaching. An online course can be a suitable wrapper for a digital good you are offering. In other words, an online course can be used as a portal to give access to users to certain digital products or extra services.
💡 If you are selling digital downloads, be sure to check out our guide as well.
Bonus courses
Bonus courses are usually short and offer some extra resources to students. They typically contain scarce resources, like a pdf, an exclusive interview, an exciting webinar, etc. What makes bonus courses so valuable is that they add much more value to your first bundle.
Complementary to physical products courses
A complementary course offers additional material to a product you are selling through your website. Such complementary content can be information about that specific product or guidelines about how to use the product.
You can download all of these templates for free in our downloadable pdf. Download the entire collection here:
Download the Course Creation WorkBook
Creating an online course involves a lot more steps than creating its outline. To help you do this, we have created the Course Creation WorkBook, which helps you collect and organize your thoughts, as well as plan the learning activities you will be creating.
Follow the steps in the workbook to decide on a course topic, design learning objectives, and plan activities. The workbook will guide you through the most important steps in creating a course, such as:
The course name
The course information
The course description
The course objectives
The desired learning outcomes
Your course materials
The course schedule and the due dates
The course community
The late assignment policy and the final grade policy
The course requirements for the students
The handouts you will send
The support services you will offer
Start Creating Your Course Outline
Are you ready to begin creating your syllabus today? Here is a powerful tip to get you started: If you already have a course platform, you can start creating empty learning activities as your course outline. That's how we started creating the workshop "How to Create Your Online Course in 5 Days".
We used LearnWorlds to create the course's structure and decided how to lay the course out, creating a live outline, uploading the material we already have and then creating the rest over the following few weeks.
You can do it too! Leverage the 30-day free trial and start putting together your course in your shiny new LearnWorlds academy.
Save big with Learn
Worlds
Further reading you might find interesting:
FAQs
What should a course outline include?
A course outline should include the topics that will be covered in the course in the order in which they will be covered.
The outline should also indicate how the material will be organized (e.g., chronologically, conceptually). It can also include a list of required and recommended readings, as well as assessments and evaluations.
What is the difference between a course outline and a syllabus?
A course outline is a document which includes the basic components to be taught such as learning activities, assessments, and evaluations of an online course. It is used to plan the creation of a course.
A syllabus is a guide for the learner and includes specific assignments, dates, grading standards, and other rules of conduct required by the instructor.
Think of a course outline as a tool for planning course creation, while the syllabus as the informational plan of what it will include is intended to be read by learners.
What is the purpose of a course outline?
The purpose of a course outline is to assist the instructor in creating and delivering the course. Following a predetermined structure, planning activities, and creating the materials before-hand.
What are the benefits of a course outline?
A course outline helps the instructor create a plan and avoid pitfalls while creating a course. It allows the instructors to plan ahead of the course material they need and set the expectations.
(Visited 60,052 times, 26 visits today)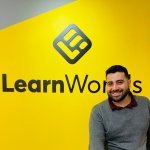 Nick Malekos is a Senior Digital Marketer in LearnWorlds. He is a results based and well-rounded Digital Marketer with years of experience in the education industry, writer and digital literacy trainer.