Certificates are great incentives for students. An online or printable certificate provides proof that a learner has participated in a formal training program, tutorial, or learning event that has equipped them with new or enhanced knowledge and skills. For this reason, certificates add immense value and credibility to your paid or free course.
And that's just the beginning.
A certificate increases your learners' employability and helps them earn a higher salary or a promotion. An annual unrealized revenue of more than $8 trillion could result from a talent shortage left unchecked, according to a Korn Ferry Institute report. As such, getting the required training and having proof (e.g., a professional certificate) of it can help a lot to progress professionally.
Online courses help with professional development by enabling learners to develop their skills and providing accredited proof through certificates of completion or graduation certificates. A certificate of training will strengthen your learners' competitive advantage in the job market.
In this blog post, we go beyond explaining the reasons why course certificates are valuable to learners and the types of certificates you can issue; we did some extensive research for you and we're sharing 18 editable templates you can download and edit to award your learners for their learning journey. These templates will also give you plenty of ideas to reward your learners for several achievements and on occasions, you probably hadn't thought of before!
💡 And there is more in store for you! We offer you for free 8 bonus PDF Certificate Templates designed by our expert team.
What Is the Purpose of Certificates?
Offering a training course certificate is one more way to demonstrate how much you care about your students. A certificate, though, isn't only beneficial for your students but also for your online school in the long run.
Let's see how offering a certificate can benefit both your learners and your online course business.
Boost learner engagement and motivation
As mentioned, certificates provide tangible proof that students have gained knowledge and skills. Understandably, they are a great way to increase student engagement and course completion rates.
By adding one more certificate to the portfolio of your students, you give them a further incentive to complete the course, at the same time reducing drop-out rates. Plus, you can award several types of certificates to acknowledge not only successful completion but other achievements along the way.
Track performance in training courses
Earning a certificate helps you measure how many of your students have finished a course. Students enjoy a sense of achievement, and instructors keep track of successful completions and students who dropped out along the way.
If you're selling training to corporations, a course completion certificate enables HR and training managers to stay on top of their L&D initiatives. This is all the more important in high-stakes training, like health & safety or compliance.
Provide verifiable training
The credibility of your course increases when you provide a high-quality certificate of participation or a certificate of training. Use training certificates to document professional development, CPE credits, and hours, or even to award the employee of the month.
If you own a company, you can create an online academy and require a certain number of people to get a professional certificate of training or undergo a 30-hour training program. You can set a certain amount of training courses for employees to complete to ensure your employees hold the right and most recent qualifications.
Generally, it's a good idea to reach out to professional awarding bodies to make sure your training is recognized.
For instance, you can offer CPE training with LearnWorlds. Keep in mind that to be able to offer the CPE certification to your employees, you first need to research your local government's requirements or professional associations relevant to your industry.
According to CareerWise, one continuing education unit (CEU) is defined as 10 contact hours of participation in an organized continuing education program under competent direction and qualified instruction. So make sure you check this before you are able to offer certificates.
Increase employability
The certification provided by your course may make it more attractive than other courses since it is a vital career-building block. Most employers use certifications as a criterion for hiring and promoting candidates, and they are willing to pay certified professionals more. Qualifications at each career stage constitute a career ladder, validating credentials from beginner to expert.
Improve your academy's branding
Going the extra mile for your students and offering them a certificate essentially reflects your own success as an online instructor. Additionally, every diploma certificate proudly presented by your students (e.g., shared via professional social media or included in their CV) increases the visibility of your brand.
Keep in mind that students can share the course certificates they earn in your school on their LinkedIn, Facebook, or Twitter social media profiles directly from
LearnWorlds with just one click! This way, your course has a better chance of spreading virally and attracting more interest and sales.
Also, you can link and share certificates on LinkedIn's AddToProfile's service and offer them to your students.
Types of Certificates
Certificates come in many different forms (e.g., ms word, png, editable, printable, etc.) and types. For online training, it is helpful to distinguish between two main types of certificates: certificates of completion and certificates of knowledge.
Type #1: Certificate of Completion
This type of certificate is awarded to students when they complete all the learning units of a course or other learning event. They're similar to certificates of participation, as this is essentially what they provide proof of. You may or may not include assessments in the course.
Type #2: Certificate of Knowledge
This type of certificate is awarded at the end of the course, verifying the learner has met the desired learning objectives. It requires successfully completing several assessments throughout the course and/or passing a final exam that is designed especially for this purpose.
Other types of certificates include certificates of achievement, appreciation, excellence, and proficiency. These can be awarded in addition to the main certificate of completion/knowledge or on their own to recognize and reward special achievements.
18 Course Certificate Templates
We have collected 18 examples of different types of customizable certificate templates that reflect a professional design and that you can use in your online courses or get inspired to create your own certificate designs and discover new occasions for rewarding your learners.
Certificates for Courses
First, let's see some modern, beautiful achievement certificate templates and certificates of completion templates for online courses.
Template #1: Certificate of Participation
A certificate of participation verifies that a learner has completed all course units, regardless of whether the course included assessments or not. This is one of the most commonly used certificates awarded in eLearning courses.
Template #2: Certificate of Completion
Participation certificates are common for kids that take place in competitions. Although "participation trophies" have their advantages and disadvantages, and some say, not every kid should earn one, they celebrate the joy of simply taking part in an activity – and that's a valuable life lesson for everyone. This template is fun and colorful – perfect if you offer courses or host competitions for our little friends!
Template #3: Certificate of Achievement
Offer a certificate of achievement to students at the high-school level to reward their academic progress, athletic performance, or other achievements. This type of certificate will enrich their portfolio and make them more appealing to college recruiters. Although it carries less professional value, it is still important.
Template #4: Certificate of Appreciation
This one is ideal for non-profit organizations to acknowledge the work and effort of volunteer workers. It can also be used to recognize the ethics, endurance, overall effort, contribution to a team, and anything that calls for a "thank you."
Template #5: Rising Star Certificate
Don't wait until the end of a course to award your learners. Reward students who are making remarkable progress along the way and consistently put in the effort to motivate and congratulate them, especially if they struggled at first.
Template #6: Certificate of Excellence
A certificate of excellence rewards the outstanding performance of students and the dedication they showed in learning and advancing in a specific course. To make this one matter, award it to your stellar learners.
Template #7: Certificate of Proficiency
A certificate of proficiency awards competency in knowledge, understanding, and application of the learning subject. This template has a fresh look and can be used for learners of all ages.
Certificates for Any Training & Business Purpose
The following eye-catching and elegant templates are best suited to business settings.
Template #8: Certificate of Award
This award certificate template is elegant and versatile. Customize it to use it for any type of award you want to give, especially in business.
Template #9: Certificate of Achievement
A certificate of achievement is to certify that individuals have achieved the goal of a program or a project and managed to perform as expected.
Template #10: Certificate of Appreciation
This certificate of appreciation template can be used to award employees that have taken part in a team project and have shown excellent performance or to acknowledge their overall contribution to the company and dedication to their role and supporting their team.
Template #11: Certificate of Recognition
In a business setting, a certificate of recognition, similar to a certificate of appreciation, can go out to employees that have performed really well in their job role or a project.
Template #12: Certificate of Excellence in Business
This sleek and elegant template is ideal for acknowledging outstanding work in a business setting and belongs to your top performers. It's mostly linked to job performance and dedication to the job position rather than training participation.
Template #13: Certificate for Employee of the Month
One of the most popular business awards, the 'employee of the month' certificate acknowledges top performance and motivates employees to keep giving their best every month. What better way to say thank you and recharge their batteries?
Template #14: Certificate of Attendance
A certificate of attendance goes out to people who have attended a webinar, seminar, training workshop, or any work-related program – anything that counts towards their professional development. This eye-catching template works perfectly for modern businesses.
Template #15: Certificate of Participation in Business Event
Participation in company gatherings and initiatives is important and needs to be acknowledged. Especially younger and more inexperienced employees want to boost their resumes by showcasing they're actively involved in company activities or industry-related events.
Template #16: Certificate of Training Completion
This is a free training certificate template that verifies an employee has successfully finished a training program. This type of certificate is best awarded when the employee has passed a final exam and is linked to mandatory training, like new employee onboarding or regulatory.
Template #17: Certificate of Event Completion
This type of certificate is for employees who have actively participated and contributed in a meaningful way to a business event. It's one step above the participation certificate.
Template #18 Certificate of Completion
A certificate of completion created with Canva
Use this professional-looking template to acknowledge employees who have successfully completed any type of course, be it mandatory training or a two-day optional seminar.
What Should a Certificate Look Like?
As you can see from the examples above, certificates may range in style, fonts, and colors. It all comes down to the brand you want to build for your online academy. It can be fresh, playful, innovative, elegant, or conservative – it doesn't matter as long as it reflects your academy's personality.
In the same way, there's no standard as to when you should award a certificate. In fact, you should make an effort to reward learners for different achievements to show your appreciation and keep them going strong. For example, you can offer the "Rising star award" for learners that have significantly improved or an "Appreciation award" for a team project leader.
Use a unique color scheme to distinguish each certificate and award. It may sound simplistic, but this detail makes the whole experience more intriguing and fun for learners, as it motivates them to "collect" certificates.
Some certificates may also present less information than others. It's really up to you what you are going to include in it, but we suggest that it has at least the following information:
Student's name
School/business name
Name of the course
Type of certificate
Name of the course instructor and teaching position
Score/passing grade
Date of course completion
Certificate ID
The following example shows what the final template of a Certificate of Knowledge with all the essential information can look like:
Tools for Creating Certificates
With just a quick search on Google, you can find tons of resources and tools to help you create certificates, either for free or at very reasonable pricing. Some of the most recognized in the area of certificate design are the following:
How to Create & Upload a Course Certificate in LearnWorlds
Creating a certificate using an attractive, high-quality template will help your completion program look professional. With LearnWorlds you don't have to worry about how to give certificates to students as it uses PDF templates with fields corresponding to data (e.g., username, the course title, etc).
To create and upload your custom PDF Certificate in your course, follow these steps:
Go to Courses and select your desired course.
In the Contents tab, locate the Course section, and click on Add activity.
Under the Certificates category choose the Certificate type of learning activity: Certificate of Completion or Certificate of Knowledge.
Click on Save or Save & Edit if you wish to start editing right away.
Create Value-Added Courses with Certificates
What's awesome about certificates is that they increase the credibility of your course and maximize the benefits for the learner in an instant! Plus, creating one is a piece of cake.
And here's another alternative we have created for you. A free-to-download collection of course certificate templates to help you get started with ease.
So, how about you? Are you planning to offer students the option of becoming certified? Feel free to share your thoughts with us! And if you're not a LearnWorlds user, sign up for your 30-day free trial to discover all the amazing things you can create with our platform, from your own branded website and mobile app to interactive content and online community!
(Visited 46,195 times, 7 visits today)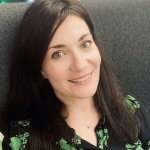 Androniki is a Content Writer at LearnWorlds sharing Instructional Design and marketing tips. With solid experience in B2B writing and technical translation, she is passionate about learning and spreading knowledge. She is also an aspiring yogi, a book nerd, and a talented transponster.