Professionals all across the globe are constantly trying to keep up with an ever-expanding skill set required to be able to do their job effectively. Similarly, businesses and organizations are training and re-training their staff in order to remain competitive and productive.
In today's ever-changing financial and technological landscape, missing to update one's professional knowledge is equivalent to remaining stagnant and simply waiting to be replaced.
The training of professionals has been systematized for decades through frameworks for Continuing Professional Education/Development (CPE/CPD). Within a corporate setting, apart from having a specific set of skills to do the job, employees need to adhere to certain internal standards and policies of an organization or government, hence additional Compliance Training is required.
What has changed in recent years, though, is the the use of online courses, it is the most economical and accessible option for training the workforce. In this respect, e-learning appears to be revolutionary, ensuring the capacity of an individual or of an organization to adapt and grow.
If you are a professional trainer, there is a huge opportunity here for offering your training either to individual professionals or to the workforce of businesses.
So let us walk you through the various concepts and terms of professional and compliance training and help you identify opportunities for growing your business.
What is the Difference Between CPE & CPD?
CPE and CPD acronyms stand for continuing professional education and continuing professional development, respectively. While these are sometimes used for similar educational programs and are closely related, their definition and use are slightly different.
CPE generally refers to professional education for employees who are required to keep up with current knowledge in their fields and re-certify their licenses e.g. in Accounting.
CPD refers to changing professional standards, knowledge and increasing one's work-related capabilities and can be relevant to most industries e.g. in Education.
Also, while CPE is mainly used in the United States, CPD is used in other English-speaking countries such as the United Kingdom, Australia, and Canada.
However, both CPE and CPD fall under the broader umbrella of compliance training, which refers to the process of educating employees on laws, regulations and company policies that apply to their day-to-day job responsibilities.
Compliance training may cover a wide range of topics such as:
Cybersecurity
Health and safety
Workplace anti-discrimination and anti-harassment training
Data privacy such as GDPR-related training
Security of physical spaces and loss-prevention (anti-theft) policies
Sustainability and environmental issues
Financial Issues, such as prevention of insider trading, bribery, and kickbacks
Corporate policies such as records management, dealings with competitors, protecting trade secrets,
etc.
As an online instructor, you can help professionals build on such knowledge and help to maintain the safety of the workplace as well as the dignity of employees. Such training initiatives are mandatory, and employers need to ensure they record their completion.
What is CPE (Continuing Professional Education)?
CPE stands for 'Continuing Professional Education' and is a framework for the acquisition of knowledge and skills in a professional context. CPE training helps professionals become more knowledgeable in their careers and offers them the opportunity to keep up-to-date with the current practices in their field, filling the gaps in their knowledge and enabling them to move on to the next level.
To achieve this, professionals are usually required to either attend a series of seminars, complete a course, or carry out some field-specific work to complete their CPE hours and get the credits they need to be able to practice their profession.
The most popular industry that requires CPE training is Accounting, Auditing, and Finance and it is commonly provided by CPA organizations.
What are CPE credits?
CPE credits are the credits they earn from successfully completing a CPE program. In most cases, 1 credit corresponds to 50 minutes of training, which can be delivered through video, a certain amount of text documentation, presentations, live teaching, or combinations of the above. In most cases, a final exam is required to ascertain that the professional has successfully acquired the necessary skills.
These credits help to measure the knowledge that a professional needs to accumulate, in terms of work-related learning activities. The number of credits that a certain professional needs to earn varies and is determined by different governmental, state or professional bodies and associations (read below for more information on how a course gets accredited).
How to become CPE certified?
Professionals who want to become CPE certified, need to renew their CPE credits every year or within the span of three years (depending on the certification cycle period), in order to maintain their certification, license or membership with a professional body.
Training programs that include the following activities can offer CPE credits:
Educational courses or seminars (in-person or online)
Conferences (Face-to-face or distant – telephone)
Active membership to an association chapter
Presentations
Security training
Publishing security articles or books
Volunteer work
Training seminars or classroom material
Self-study
Having these in mind, every online instructor needs to ensure that their teaching delivery method follows the high-quality continuing education standards and meets the CPE requirements.
What is CPD (Continuing Professional Development)?
CPD which stands for 'Continuing Professional Development' refers to the practice that learners take on to improve their professional competence. It is used to describe the process of tracking and documenting the skills, knowledge, and experience they gain as they work.
According to the CPD Certification Service,
'CPD is the holistic commitment of professionals towards the enhancement of personal skills and proficiency throughout their careers'.
This is possible through the completion of training and attainment of learning requirements that help to develop certain work-related capabilities and adapting positively to changes in work or industry requirements.
What are the benefits of CPD?
As a reflective log or portfolio on what professionals experience, learn and apply in their practice, CPD is valuable for recording achievement and career development.
By helping their employees stay current in their practices, organizations and to a larger extent – industries, grow as well. This is why some employers may refer to it as a training or development plan.
What is accredited CPD training?
Accredited CPD training is the training in which the learning activities professionals undertake are reached the required Continuing Professionals Development standards and benchmarks. It means that the learning value of their training has been examined closely and has reached a certain level of integrity and quality.
Once CPD requirements have been met, professionals get awarded a CPD certification, and they can use it as evidence to either advance in their profession, move up the corporate ladder or pursue their desired career path.
What is Accreditation and Why is it Important for Online Courses?
Accreditation is the process of external quality review that is carried out by an authority on the subject, such as a governmental, semi-governmental or professional association and union, which can operate at a local, state, national or even global level.
In simple terms, it is a system of recognition and quality assurance for institutions and programs. So when a course becomes accredited it means that it gets checked by the certifying body and is awarded a certain number of CPE credits.
Accumulation of credits can be used for renewing a professional license or achieving a new professional certification and count towards promotions in certain organizations. The training related to the credits has to be accredited and be compliant under an authority that certifies organizations to provide such training.
Accreditation offers an additional asset to working professionals but also to students, employers, and course creators.
For students
As an online instructor, your job is to provide the necessary learning material that will give them the knowledge and experience they need to move forward. In a way, accreditation becomes a career enhancement tool that offers your students the right equipment to do great in their professional lives.
For employers
A CPE course may prove to be very beneficial to employers, who then may consider investing in your students' professional development training and regarding it as an employee benefit. If that's the case, they may pay for the entire CPE course, or they may pay a portion. CPE courses can cost anywhere from a few hundred to a thousand dollars/pounds, depending on the subject.
For course creators
Obviously, you don't have to gain formal accreditation for your online courses because this isn't necessary, but with it, they will have a much stronger appeal. Getting your courses accredited means that you have to jump through some hoops but it is feasible. It helps you differentiate your courses – and to extend your whole school – from the competition. Also, it gives you a reason to add a premium price tag to it.
Accredited courses are highly valuable and sought out from companies who wish to accredit their employees, allowing you to sell multiple seats to them.
In the US, Canada, UK, and most other countries, if you want your course to carry weight and be tied to a profession, it needs accreditation by a sanctioning or accrediting body. This applies only to industries and professions that require evidence of interest in lifelong learning and continuous professional development.
However, every country uses a different system of accreditation.
If you want to offer a CPE or CPD accreditation, you should be looking at local authorities relating to your subject area. These are usually government authorities providing certifications and licenses for different professions or professional bodies such as membership associations and unions.
How to become a CPE provider?
These are the steps you need to take to get your course accredited:
STEP 1: Find the appointed professional body or institution in your country
Start by finding the organizational body of your country, area or region. Such an institution will be providing the education credits learners need to acquire from a course, but you need to ensure that those credits can count towards the required professional education. Also, check if they are accredited by the state where your students live and work.
STEP 2: Get in contact with them and apply for course accreditation
Check various institutions that offer accredited online courses in the subject you teach or your field. Find out what kind of criteria they have in place and determine if your course can be in their list of accredited programs and start offering credits and certification.
As a starting point, visit the Community for Accredited Schools Online that provides a list of institutions which you can contact.
Alternatively, you can communicate with the national body of your state or an independent professional institution directly:
In the US:
ATD – Association for Training & Development: A professional membership organization that supports those who develop the knowledge and skills of employees in organizations around the world.
In the UK:
CPDUK – The CPD Certification Service: The official CPD provider in the UK works closely with organizations from any industry and provides recognized CPD accreditation that is compatible with global CPD requirements.
In Australia:
ASQA – Australian Skills Quality Authority: The Australian Skills Quality Authority (ASQA) is the national regulator for Australia's Vocational Education and Training (VET) sector.
The authority's role is to ensure the sector's quality is maintained by effectively regulating vocational education and training providers, accredited vocational education and training courses, and Commonwealth Register of Institutions and Courses for Overseas Students (CRICOS) providers including those delivering English Language Intensive Courses to Overseas Students (ELICOS).
STEP 3: Provide evidence that your course is eligible for accreditation
To complete your course accreditation application, you will need to provide some evidence that demonstrates how your course is eligible for it.
Once you get your course accredited, make sure to let learners know how much time you require from them before they enroll. For example, some CPE courses get them to spend a certain amount of time watching videos, doing online/offline activities or passing some type of examination first.
In the US:
Be aware that the U.S. government does not regulate accreditation and instead, appoints the U.S. Secretary of Education to recognize the agencies that are believed to be reliable authorities on accreditation. Then, it lists these agencies on the US Department of Education's website. Once your school is recognized by agencies on this list, it means you are in and you are ready to offer accreditation that is legitimate.
If you or your students are not based in the U.S., then your school needs to become accredited by an agency that is recognized by the Council for Higher Education Accreditation (CHEA) or the United States Department of Education (USDE).
Here is a list of CHEA and USDE-Recognized Accrediting Organizations along with the CHEA recognition policy and procedure.
Example of an Accountancy Accreditation
For a course to be accredited in the US, it has to be tied to a profession, and that profession often has a sanctioning body.
For example, Certified public accountants (CPAs) are registered with the National Association of State Boards of Accountancy (NASBA) as a CPE sponsor on the National Registry of CPE Sponsors. Then the courses offered by this training organization are assigned a number of CPE credits according to the standards established by NASBA.
The largest organization in this industry is the American Institute of Certified Public Accountants, which is the national professional organization of CPAs in the United States, with more than 418,000 members in 143 countries. AICPA develops and grades the Uniform CPA Examination.
Each US state's Board of Accountancy governs the number of CPE credits required and the type of credit earned.
CPE credits for the United States can be awarded via online courses, seminars, industry conventions, webinars, telephone conferences and self-study following the provisions of Continuing Professional Education (CPE) Policies & Guidelines 2015. The most economical and accessible option is via online courses and live webinars. Industry conventions can run into hundreds of dollars. Travel, accommodations, and meals add substantially to the cost.
For other fields/industries, check out this list of US professional associations.
In the UK:
To find your field/industry in the UK, check out this list of UK professional associations.
In Australia:
To find your field/industry in Australia, check out this list of AU professional Associations.
What Are the Types of Courses that Can Be Accredited?
Some fields of study are more demanding than others and require that professionals undergo regular training and gain additional experience to keep up with the demands of the industry.
Through their CPE/CPD training, professionals can develop their technical skills (job-related) or non-technical skills (soft) skills.
These may include the following:
Accounting
Auditing
Behavioral Ethics
Business Law
Business Management and Organization
Computer Software and Applications
Economics
FinanceLaw
Information Technology
Management Services
Personal Development
Personnel/Human Resources
Production
Regulatory Ethics
Statistics
For more information, check out this complete list of study fields that qualify for CPE created by NASBA.
Who needs CPD?
CPD is expected of most individual professionals in most sectors. Some employers expect their staff to undertake CPD, and may even measure them on it.
Anyone who is already a member of a professional body needs to be working at an organization that operates in line with the CPD requirements and policies. These requirements vary depending on the professional body associated with their industry and determines how many hours or which content is accepted as CPD.
Getting a certificate in a profession is voluntary, but for those which are formally regulated, it is compulsory to track and progress their CPD to maintain their practice license or professional qualifications.
What are the CPD learning types?
For CPD training, there are three different learning types. Each learning type is explained by the CPD website thoroughly:
Structured CPD / Active Learning
This involves interactive and participation-based study. It is typically proactive and can include attending a training course, conference, workshop, seminar, lecture, e-learning course or CPD certified event. CPD active learning also applies to when professionals take career orientated exams and assessments (the study and revision would be considered self-directed learning, see Self-Directed CPD).
Reflective CPD / Passive Learning
This type refers to no participant-based interaction, so it is much more passive and one-directional. Examples of this include reading relevant news articles, podcasts & case studies and industry updates. Some informal meetings can be applicable to CPD reflective learning, but the learning objectives of these meetings must be made clear in an individual's overall CPD plan.
Self-Directed CPD / Unstructured Learning
It involves all unaccompanied CPD activities that are included in self-study courses. It covers the reading of documents, articles, and publications; either in print or online. Reading relevant publications, books by leading experts, industry journals and trade magazines are all types of self-directed CPD. Also, it may include industry-specific news feeds or research into relevant fields.
Every online instructor wishing to offer accredited training courses should look more into these because they will need to create learning content and activities that fall into these types of learning.
How to Choose the Best LMS for Online CPE/CPD Training
Transitioning from traditional CPE/CPD training to online training will have you looking for a modern, reliable and easy-to-use LMS.
LearnWorlds is a cloud LMS suitable for experienced trainers who don't need to possess any technical expertise to set up or maintain it. Using our platform, you can easily build your website, upload your material and start selling online training from your own domain.
What you are going to need for accredited online training:
Time Attendance Tracking
Sequential Navigation
Completion Requirements
Examinations & Assignments with Feedback
Certificate Issuing Capabilities
Instructor Interactions
All these features are provided with LearnWorlds, along with a built-in community, interactive Video, SCORM compliant support and everything else you need to create and deliver compliance training to your employees or customers.
Adding Learning Content
The LearnWorlds page builder comes with the option to add a variety of learning units. It supports SCORM and HTML5 files which can help you create the learning content and activities you need inside your course. It also allows you to upload PDF documents, video, audio files, YouTube and SoundCloud clips.
On top of that, it offers the ability to create tests, assignments and exams, certificates and to insert embedded and external links directly.
Monitoring Learning Units
With the Prerequisites and Navigation options on your page builder, you can make sure that your learners navigate the course content in the way you want.
This customization allows you to monitor the completion of learning units to work on your own terms so that learners can successfully complete all steps of the training, take their exam and earn their certificates.
You have the following options:
Free navigation is when learners can navigate through the content freely – and jump to any unit they want e.g. from the first to the last.
Sequential navigation is when the learner needs to complete each learning unit in order to proceed to the next.
Finally, navigation with prerequisites dictates that some learning units – but not all units, are considered to be prerequisites and once completed they unlock the units that follow them.
Apart from these navigation restrictions, you can set the time that each learning unit is considered to be completed.
For example:
A learning unit is considered to be completed when it is visited.
A learning unit is considered to be completed when the learner reaches the time estimations of workload e.g. visit a learning unit for at least 5 seconds, and opened an ebook at the 100% of its read time or watched a video at the 100% of its duration, and passes the formal test/exam.
A learning unit is considered to be completed based on the customized completion rules you set e.g. customized reading time for each of your unit.
Setting the time requirements to complete each learning unit and activity is a handy customization tool for training providers.
This way, you make sure that your learners go through all the necessary stages of learning before they can get their CPE or CPD certification. They also complete the exact number of hours of training that the professional accreditation body in their workplace or industry requires.
Offering Certificates
There is huge potential in creating and offering course certificates with LearnWorlds. The ability to issue certificates is crucial since getting a certification is the most important part of undertaking training in the first place – at least for professionals.
As evidence of completing and passing their training, a certificate shows that they have successfully attained the CPE/CPD credits they need.
On the certificate, you can add any element you need e.g. name of the instructor, the title of the course/training, name of the learner/employee and the number of credits they have received.
Using the Gradebook
Out of my favorite tools is the LearnWorlds Gradebook which gives you the ability to manage learners and their grades in one place.
With it, you can track every learner's performance, and check out who made wrong or a correct answer to which test and which question of the test.
Essentially, it gives you an overview of what goes on in your school and allows you to see who has received their certificates, who is close to doing so or who needs to retake an exam.
What's great about is that you can also download these results (scores, answers and exam retakes) and export them in an Excel file for further analysis.
Checking User Activity and Progress
Another awesome capability inside of your LearnWorlds school is tracking the activity of learners. With this tool, you can check each learner's activity, their login hours, their subscription details, and easily interact with them to provide support and feedback on their learning performance.
To do this, you simply go to your school's "Learners" page, click on the name of a particular learner and then click on the "Activity" tab.
Also, with the Learner Progress feature, you check how they interact with your learning content to check their progress against the formal requirements of CPE/CPD certification.
Simply, go to the 'Users', then 'All Learners to get the list of all of the learners.
Then click on the name of the learner who you want to get more information for, and choose 'User Details'.
To see the learner's progress click on the 'Progress' tab.
On the tab that opens, you can see which courses your learners have enrolled in.
Also, you can find out which sections or units they have completed, and how much time they spent in each one of them.
As you can see, building and managing your online school with LearnWorlds is super easy and gives all the tools and control you need.
Whether you are providing internal compliance training or selling CPE/CPD training to corporations, LearnWorlds is the right solution for you.
Start your 30-day free trial today to evaluate the platform or contact us to discuss your project!
Save big with Learn
Worlds
(Visited 25,862 times, 7 visits today)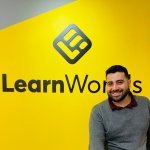 Nick Malekos is a Senior Digital Marketer in LearnWorlds. He is a results based and well-rounded Digital Marketer with years of experience in the education industry, writer and digital literacy trainer.
Kyriaki is a Content Creator for the LearnWorlds team writing about marketing and e-learning, helping course creators on their journey to create, market, and sell their online courses. Equipped with a degree in Career Guidance, she has a strong background in education management and career success. In her free time, she gets crafty and musical.