Learning does not happen in isolation (Towards a Comprehensive Theory of Human Learning, Jarvis P., 2006 pg. 122). Quite in contrast, cognitive learning happens at all times and especially in social, interactive learning environments where critical thinking is also encouraged.
Here at LearnWorlds, we understand the need for a social online learning experience. Instead of creating a traditional learning management system, LearnWorlds was created to be an online social learning management system.
Going further away from the obsolete model of old-fashioned courses, where an instructor might throw videos and pdfs at a student waiting to see what sticks. No wonder nothing does, and no knowledge is being absorbed. This is not how learning works, this is certainly not how we learn and grow our skill-set in our everyday lives.
An Ecology of Learning
Premium quality education comes from an environment that nurtures interaction and class discussions. Where instructors such as you are nurturing a community and students learn through multi-layered networking and interactivity.
Learning doesn't happen in a vacuum, but rather within an interconnected social network. Learners browse the courses in a modern online classroom environment in a non-linear order. They are able to discuss issues, ideas, suggestions, and share their experiences with each other.
The teaching methods include conversations that take place within a traditional online course or through group discussions and personal messages. Instructors can intervene to direct, enrich or moderate a discussion as needed depending on the subject matter as well.
While most online courses offer one too many approaches, LearnWorlds' educational system supports both one-to-many and one-to-one mentoring when it comes to student learning.
Each student has specific learning objectives and learning styles. Some might require a special approach, personal coaching, or even their own custom private course, created for their own specific learning objectives.
Interactive Learning in the Knowledge-Economy
Our modern society is quickly moving towards a knowledge economy, where intangible assets such as knowledge and information are valued much higher than tangible goods. This is also the reason why eLearning is a growing multi-billion dollar industry with online courses being in such high demand and the rise of entrepreneurs.
E-learning is a convenient way for a busy society to earn knowledge. Whether you teach yoga or dancing to busy professionals that prefer studying at home instead of commuting or corporate training professionals earning their CPE credits after work, it is an important part of our society. Learning has been disconnected by the limitations of the physical world.
However, the missing part of an online knowledge economy is the crucial element of interactive learning. Interaction makes the learning process more effective. A learner who interacts with the material and their peers or instructors will earn more from courses.
Active learning through interactive activities and within an interactive classroom allows the learners to keep learning and avoids the pitfalls of "sleeping in the class" or learning mechanically, increasing the value of education (or training).
Interactive learning offers many benefits for both learners and their instructors. Lessons become more interesting, student engagement and satisfaction with the courses rise, retention of knowledge goes through the roof, and understanding of the topic increases.
Instructor Interactions and Direct Communication
Online courses are asynchronous in nature. They do not follow the live interaction and instant feedback of in-person classes. But still, as human beings are social creatures, we need to communicate, ask questions, delve deeper into problems, and learn by interacting with our peers and instructors.
To better address this challenge of direct communication, interactive teaching comes to the rescue. Students can interact with instructors, as well as with each other, using learning tools such as private messaging, improving the teaching with a personal touch.
Keeping interactive teaching in mind, any online school created using the LearnWorlds learning management system also features social groups. Students of an online course are automatically included in the course's group conversation that can be found on the social page of their account.
Group conversations are great for learners to discuss subjects relevant to the material, to network, to meet and greet each other, to boost problem-solving, or even to share their own experiences and knowledge on a whiteboard while adding value with user-generated content.
Additionally, each admin, instructor, or student has the ability to create their own groups and invite others to join. Whether you want to have a closed conversation with your instructors inside the platform or students decide to create interest groups within the school's social environment, the possibilities are endless.
Built-in Community Inside Every LearnWorlds School
One step ahead of the curve, communities add more value to an online academy, highlighting the importance of thinking skills. For educators and teachers, community adds a layer of much-needed social learning, while for digital entrepreneurs, the community is a lead nurturing paradise.
Whether you are an entrepreneur or educator, creating a membership site, or offering online courses, a vibrant community will add value to your school. Imagine what you could do by offering a small Facebook-like social network within your school.
The integrated social network supports interactions with both the whole community and specific individuals and groups. The learner is able to discuss issues, ideas, suggestions, engage in role-playing for problem-solving, and share experiences and advice within a community of practice. The messages that can be shared are adapted to the specific topic of each LearnWorlds school through the use of learning objects.
An example from a Computer Science Academy:
A student may share small snippets of code in order to ask for help solving a bug or to showcase a new coding technique. Private communities can be created ad hoc, e.g. for student projects, for a specific interest group, or for collaboration with the trainers.
The social network is not an isolated "trendy" service, instead, it is fully interconnected with the learning content: a discussion may arise from within the e-book or the instructional video.
Each of your users will have access to value-added features.
Student Profile
All users in a LearnWorlds school have their own public profile that showcases their activity, their contribution to the community, their achievements, and the courses they are following. The public profile can include a picture, social media links, and some information about each learner.
The profile is both a mirror and a networking hub that motivates learners to achieve more, to understand, but also to connect with their instructors, to compare their progress against that of their peers, and to reach out to them.
Searchable Network
Each student profile within a LearnWorlds school is visible and searchable to others, enabling them to connect, network, and communicate. And that is a great way to connect with other classmates, visit their public profiles, and follow their social posts, comments, and conversations.
Whether you are looking to create a community to network or include a healthy social discussion in your academy, both can be achieved through LearnWorlds.
Newsfeed
Following each other will also enrich the students' newsfeed. Posts, updates, comments, images, quizzes, and polls shared and answered by their friends and network will become a reason to come back for more.
Social Group
Whether this is a closed corporate training group or an interests group created by similarly minded professionals or a group sharing tips and advice with each other, it will be a valuable addition to your educational offering.
Students will be able to interact and learn from each other, grow a community around your academy, and discuss the material provided in your courses. It will also give you the opportunity to collect feedback, upsell and do a market research survey for what your students are looking to buy.
Gamification Badges
Gamification badges offered within LearnWorlds are focused on increasing the social actions of the students, making them more active, and improving the community as a whole. Small acts of gratification will raise your community's engagement and keep students active and happy to be a part of it.
Daily News
Today, new knowledge is constantly being created and both you and your students will need to keep up. By adding RSS feeds of popular blogs and resources, you can keep your students coming back to read the latest news in your industry, thus offering education that can withstand the sands of time.
Getting Started with a Free Trial of LearnWorlds
Are you ready to start selling online courses? You can create a 30-day free trial with LearnWorlds and create your own white-label academy in a few easy steps.
Advantages of Social Learning to Edupreneurs
Community, engagement, and interactivity might sound great, but what would be the benefit to you? Entrepreneurs in the eLearning sector, educators, and trainers alike can reap multiple benefits by including social components in their schools.
1

Satisfied Learners to Word of Mouth Marketing

Student satisfaction plays a huge role in customer retention and positive testimonials. Keeping your learners happy will lower the chance of them asking for their money back, giving bad reviews, or leaving your community altogether while increasing the likelihood of them suggesting your courses to their friends, family, and coworkers.

This will result in one of the most valuable course selling methods available, word-of-mouth marketing. Positive reviews from your students to their own networks are the best way to create a virality effect and greatly increase your sales
2

User-Generated Content

A form of user-generated content is students interacting with one another. It increases the content of your course and the value proposition you are offering. Your students will reap more benefits, learn more, and value your course even more.

Online academies with more users can benefit from a vibrant community to price their courses higher just because of a great community. Your income will increase if you are offering memberships that allow users to benefit from the content others share.
3

Build-in Community

LearnWorlds provides integrated social features as part of the platform. You don't need different WordPress plugins to set up your school, courses, and the community. It is all built on the same platform, making it easier to control and hassle-free.
4

Marketing and Selling

Looking to differentiate yourself from your competitors?

Social learning will increase the quality of services you offer to your learners, whether they are individuals, professionals, or corporate. It is a great way to enrich your offering and the value of your course. Also, including social learning in your marketing messages will give you an advantage over competing trainers.

Giving more under the same roof and keeping your students closer to you instead of splitting them into Facebook Groups, Slack chats, and other plugins or external services will save you time, energy, and money!
How the Community Works in LearnWorlds
Here's an example of how the community works in a LearnWorlds online school. Let's assume that a learner has just bought a newly created online course in which "LearnWorlds" is the instructor.
Reading through the material and watching the videos, the learner decides to join the conversation. Each course unit gives them 3 tabs to navigate: Path (where your course content is), Learners (their classmates), Discuss (the social commenting tab).
1

The learner can comment on the learning activity.
2

The instructor sees the new comment on their dashboard.
3

Τhe instructor can moderate or reply to the students' comments.

As an admin, going from the admin dashboard Settings → Learning apps → Community option, the instructor can moderate or reply to the students' comments.

Participants in the course can also join the conversation if they bought the course and are taking it. It's a good way to interact with them.

Users can search for their classmate's in the Course's Learners tab. From that tab, they can also view the public profiles, follow them, and send private messages.

Based on the user's questions, the Instructor may want to talk with a learner in a private chat. In this case, the instructor can activate a one-to-one chat with a specific learner using inbox communication.
Manage and Control your Community
Keeping an eye on your community is always a good idea. Social interactions and comments are a great chance to get feedback, understand your students better, and offer in-time and hands-on solutions to their problems or personalized training.
Pro Tip: Add a community zone in the after-login page or a landing page to show off your vibrant community.
Whether you need to enable or disable the community and students' communication between them, all you need to do is visit the "App Configuration" panel. Disabling the students' directory and communication will only allow students to communicate with instructors and admins, for better control of your school.
Launching a Social Learning Academy through your own website
Are you ready to start selling online courses through a social and interactive learning platform?
All you need is to create a free trial account with LearnWorlds. Click here to Get Started, give a name to your school (don't worry, you can always change your school's name), and your email.
(Visited 6,242 times, 3 visits today)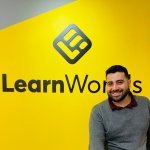 Nick Malekos is a Senior Digital Marketer in LearnWorlds. He is a results based and well-rounded Digital Marketer with years of experience in the education industry, writer and digital literacy trainer.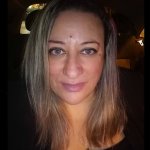 Rosemary is LearnWorlds' Content Marketing Manager. She has over 2 decades of experience in omnichannel marketing and content writing for the IT and SaaS industry. Her expertise lies in crafting effective content marketing strategies that attract, engage, and nurture customers, enabling LearnWorlds to reach its target audiences with precision.