Compliance is not just a legal obligation; it's a vital aspect of any successful organization. Ignoring compliance can lead to dire consequences, including financial penalties, lawsuits, or even dissolution.
The ever-evolving regulations like GDPR, data protection, and cybersecurity changes make it imperative for organizations to stay on top of their compliance game.
But how can organizations ensure that their employees stay informed and up-to-date with these changes? The answer lies in online compliance training.
Not only is online compliance training cost-effective and efficient, but it also allows learners to learn at their own pace and in their own time.
No more long and boring in-person training modules and onboarding sessions! With interactive and engaging compliance topics modules, existing and new employees can learn about compliance in an enjoyable and informative manner.
And it's not just about avoiding penalties and lawsuits. Compliance training can enhance the company culture as well as employees' understanding of their roles and responsibilities, and your company's code of conduct, leading to a more engaged and motivated workforce.
Plus, it helps to build trust with customers and stakeholders who value ethical and compliant business practices.
Human resource professionals and higher management must recognize the importance of online compliance training in creating a culture of corporate compliance within their organizations.
By investing in online compliance training, you can ensure that your employees have the knowledge and skills they need to stay compliant in today's fast-paced business environment.
Let's dive deeper into the world of compliance training and discover how it can help you and your team stay up-to-date with the latest regulations and standards and how it can benefit your organization.
Compliance training is the process of informing and educating employees on the different laws, regulations (e.g., regulatory compliance, industry-specific guidelines, ethics training, etc.), and company policies (e.g., code of conduct, conflicts of interest, workplace safety training, etc.) that govern the workplace and have a direct impact on their daily responsibilities and behaviors.
Amongst the most popular topics, compliance training includes the following:
Anti-harassment Training
Workplace Safety (OSHA)
Information Security Training (HIPAA)
Workplace Substance Abuse
Risk Management
Occupational Safety
Workplace Violence
Diversity Training
Family and Medical Leave
HR Law and Practices
More specific examples of anti-harassment training and general compliance are the following topics:
Anti-harassment training:
Anti-Harassment for Everyone
Anti-Harassment for Managers
Writing and Communicating an Anti-Harassment Policy
Investigating Complaints
History of Sexual Harassment
General Compliance Training:
Age Discrimination Act
Americans with Disabilities Act
Avoiding Discrimination
Discrimination: The Protected Classes
Equal Pay Act
Fair Labor Standards Act (FLSA)
Family and Medical Leave Act (FMLA)
First Aid
Forklift Safety
Forklift Best Practices
Handling References
Interview Checklist
Leadership of a Diverse Group
Legally Hiring
Legally Firing
Military FMLA
New I-9 Form
Pregnancy Discrimination
Portable Fire Extinguishers
Retaliation
Termination Checklist
Weather Safety
Workplace Bullying
Working Well with Everyone
*Note that this is a sample of the types of compliance training. To find out more, make sure to check the Center for Workplace Compliance.
While compliance training is certainly about meeting important company requirements, it's so much more than just theory. This type of training provides a unique opportunity for employees to really get to know the ins and outs of their organization's culture and operations in a variety of exciting ways.
For example, compliance training teaches employees what the company truly cares about and who it cares about. It also provides them with the skills to respond effectively to demanding real-life situations that they may encounter.
At its core, compliance training sets the tone for how employees should conduct themselves in the workplace. It gives answers to key questions that employees may have and helps them feel safe and supported.
By emphasizing positive behaviors and values, compliance training reinforces a company's culture of respect, accountability, and excellence.
Why is Compliance Training Important?
Compliance training isn't just a box-ticking exercise mandated by the law. It's a dynamic process that goes far beyond meeting standards – it's an opportunity to make your work environment a safer, more productive, and more creative place to be!
In fact, compliance training can help you achieve so much more than just legal compliance. From boosting employee engagement and retention to avoiding potentially damaging lawsuits, it's a powerful tool that can transform your workplace in numerous ways.
Providing a platform for employees to speak up when something is wrong, encourages teamwork and builds more inclusive teams. It also promotes diversity and teaches employees about respectful behavior, leading to more positive customer interactions and relationships.
But that's not all! Compliance training also equips employees with the skills they need to respond to or avoid workplace accidents, protecting your team and educating them on the laws that govern the workplace.
And by reinforcing your business's values and integrity in the corporate world, it ensures that everyone is on the same page and working towards the same goals.
While every compliance training program may share similarities with others, it's up to the company to tailor the training content.
The human resource management team is responsible to create materials and prioritize activities based on the training requirements, tasks, and evaluation methods that help strengthen job-specific skills and the knowledge employees need.
On the other side of the spectrum, compliance training can help employees develop their soft skills including the following:
| | | | |
| --- | --- | --- | --- |
| Accountability | Goal Setting | Active Listening | Leadership |
| Collaboration | Managerial Courage | Communication | Mentoring |
| Creativity | Multitasking | Crisis Management | Negotiating |
| Critical Thinking | Organization | Customer Service | Problem Solving |
| Decision making | Project Management | Emotional Intelligence | Stress Management |
Effective compliance training allows employees to develop. It gives them a chance to take on more responsibilities, learn their boundaries and work more independently.
Compliance training is an ongoing process that needs to be completed periodically to ensure companies are up to date with changing regulations.
Some compliance training subjects require that employees take a compliance training course every year to refresh their skills or learn new practices under the new state or federal laws, while others that concern different industries don't.
From this scope, compliance training can look boring and time-consuming – not to mention painfully repetitive. But this is why employers need to be quick enough to adhere to the new learning demands and make sure their training program is current, using modern and industry-relevant approaches.
The need for a revolutionary method that brings effective results, however, leads to online training, which offers a range of advantages in terms of training time flexibility, cost-effectiveness, and ease of use.
By using a learning management system (LMS) or an elearning platform, you can create a comprehensive course library, build your online corporate training program and make it easier for learners to find the ones they need quickly and conveniently.
Also, an LMS is a highly valuable tool for your business, as you can have accurate data and analytics on every learner's progress. Plus, you can also enable learners to access training materials at their own pace, from anywhere, and at any time.
This flexibility is especially valuable as it eliminates the need for employees to be physically present in the office during training. By removing these barriers, online compliance training through an LMS can lead to a more engaged and productive workforce.
Also, it provides interactive learning that increases engagement and motivation, encouraging employees to go through and complete the mandatory compliance training program free of hassle and…boredom.
Compliance requirements can be a real maze, varying from state to state, country to country, and even industry to industry. Each has its own set of regulations that companies must abide by, making it crucial to understand what applies to your organization.
As an employer, it's essential to stay up to date with the regional, local, and federal laws that apply to your business and to create training materials that meet those requirements. This applies not only to the US but also to countries worldwide.
Different industries and markets have their own unique compliance training requirements, with some topics being compulsory while others are not.
For instance, a construction company will have different mandatory safety training than a healthcare company, while a financial audit company will require different laws in place than an advertising agency.
However, the ultimate goal of compliance training is consistent across all industries, and that is to provide effective training to employees.
The best way to achieve this is through an online corporate training program that walks employees through the training process, ensures they meet the necessary requirements, and generates a record of completion.
Completing the training means passing a test, exam, or course and earning a certification. The content and examination format are often determined by the governing body in each industry.
If you're unsure about what your company needs to do to ensure compliance, don't worry! Just follow these simple steps:
STEP 1: Identify the regulations your company needs to meet
What are your company's compliance requirements? Check what you need to meet the most recent regulations as set by your industry's recognizing body and evaluate the criteria that you will need to assess your employees with.
STEP 2: Create or get the content from a reputable source
If you have an instructional designer at your premises or work with them in any way, ask them to create the training content for you.
If you are creating the content by yourself make sure you take the following into account:
Keep it simple and concise: present information in simple and short sessions. Because of the nature of compliance training – rules and regulations, lessons can get boring and difficult to remember. With microlearning, though this is easily managed.
Add real-life examples: your employees are more likely to take compliance training seriously if you include real-life examples in your training. Real-life examples are more relatable, valuable, and meaningful. They can also spark discussion and provide interactive and fun activities for employees to carry out.
Use a range of learning methods: decide whether you need offline or online content and how much of it you are going to need. An online course is the most effective and fastest way to deliver information and helps employees retain information. If you are creating an online course, choose the level of interactivity you want to use for your training material. Otherwise, make sure that you acquire content that works along with the current regulations and policies of the governing body from which you need the certifications.
Laws change over time so make sure you update your content to stay up-to-date every year. Keep the key themes unchanged, but come up with different individual and group activities or examples every time so that it never gets tiring.
STEP 3: Instruct employees to complete the courses
Once you've found the perfect learning platform for your team, it's time to get them started!
Simply provide your employees with a unique username and password, and direct them to the training materials – the learning base – so they can begin their exciting journey toward new skills and knowledge.
As they begin, it's a good idea to walk them through the assessment tools and make sure they feel comfortable with the platform.
By helping them get started on the right foot, you'll foster a culture of learning and growth that will benefit everyone in your organization.
STEP 4: Set up the completion deadline(s)
Give a timeframe that tells employees when the training needs to be completed. This could be a specific year, month, date, and time. Make sure you inform employees well in advance so that they prepare adequately for it.
STEP 5: Keep your records safe
Don't overlook the importance of maintaining comprehensive learner records – they'll be a valuable tool in your efforts to foster a culture of compliance and growth in your organization.
After your employees complete their initial compliance training, it's crucial to maintain accurate records of their performance results and other key information.
This data can help you determine who is compliant, identify non-compliance issues, and who needs additional support, and it's also valuable for future reference.
By keeping track of these records, you can identify trends and patterns that may help you improve your training programs and create a more effective learning experience for your team.
We've rounded up some notable examples of compliance training programs from leading organizations for you to explore.
By taking a look at these real-world examples, you can gain valuable insights into best practices and techniques that you can apply to your own training programs.
Achieve Beyond USA
Achieve Beyond USA offers pediatric therapy and autism services through the provision of courses that carry CEU – continuing education units. Subjects include Ethical Parental Involvement in ABA, Mand Training, and Behavioral skills.
The organization states that courses are updated regularly and the courses are instructed by experienced professionals. Certifications are recognized by ACE.
Safety First
Safety First is a team of safety consultants that offer courses on Health and Safety and Emergency Management. Specifically aimed at wardens – evacuation and fire wardens, these courses follow the New Zealand Legislation and Standards.
At Safety First, compliance training it's all about the people, and the company provides its services to many property owners and developers in New Zealand.
Compliance Academy
Compliance Academy provides a compliance course on California Public Works and has another two that are currently in progress. The course outline is available for download and it specifies what the course is all about.
From what it looks like, the course contains training material in PDF and video formats. In the end, it offers a final review and a course review to test the knowledge of participants and gives out free support guidelines.
Building Networks
Building Networks offers courses to council staff members and new and existing IQPs – people who the local Council regards as qualified to undertake inspection, testing, and maintenance of particular specified systems. It also offers BWOF – a building warrant of fitness, that participants can become compliant with after successful completion of the course.
The Bottom Line
While the word 'compliance' may not be the most thrilling thing for employees to hear, it's a vital aspect of running a successful and sustainable business.
Keeping up with ever-changing regulations and standards requires proactive measures, and compliance training is a crucial step in this process.
But don't just settle for mediocre training programs that your employees dread. Embrace the potential of compliance training to transform your workplace and cultivate a culture of excellence and accountability.
With the right tools and resources, you can empower your team to thrive and succeed in a constantly evolving landscape.
So why wait? Take the first step towards a brighter future for your business by trying out LearnWorlds' 30-day free trial. See for yourself how our cutting-edge learning platform can elevate your compliance training and take your organization to new heights. Your employees – and your bottom line – will thank you for it!
(Visited 1,848 times, 1 visits today)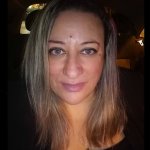 Rosemary is LearnWorlds' Content Marketing Manager. She has over 2 decades of experience in omnichannel marketing and content writing for the IT and SaaS industry. Her expertise lies in crafting effective content marketing strategies that attract, engage, and nurture customers, enabling LearnWorlds to reach its target audiences with precision.