Did you know that when it comes to happy customers it's not all about the lowest price? Not anymore at least. Now is the time to rethink the price wars era, as the radically increased price transparency worldwide and across industries has translated to customers having immediate access to decision-making faster than ever before.
If not lower prices, then what? What are the disruptive factors that will help your business stand out from the competition?
Well, we have entered a new era where improved customer experience translates to more sales, lower customer churn, and increased customer retention.
You have to remember the first rule of a sustainable business "It costs five times as much to attract a new customer than to keep an existing one." The key is clearly in retaining customers and building a loyal relationship with them.
And you may now ask, "Ok, easier said than done? How can I improve the customer experience for my business? What can I do to keep my customers happy and loyal? How can I invest in customer retention?"
Online corporate training is the answer you are looking for.
This article will put things in perspective for your business and guide you through the steps of creating a great online corporate training program to develop both your business, your workforce, and reach the much-desired improved customer experience.
What is Online Corporate Training?
Online corporate training is the type of training provided and delivered over the internet for 360 business learning and development, for both customers and employees.
Organizations choose to adopt online corporate training solutions to ensure that their employees have the essential skills they need to carry out their jobs effectively, enabling this way the business to evolve and develop.
Besides, you may also create an educational corporate learning program to familiarize your customers with best practices about specific products or services that they have purchased from your business.
You can create an onboarding training program to welcome new customers, allowing them to take courses on how to better use your products or services at their own pace.
You can even implement a full certification program for your customer service department, to onboard new hires in the department and thus ensure optimum service for your customers.
A successful corporate training program that has assessed your business stakeholders' needs offers the most cost-effective and quickest way to transfer knowledge through synchronous or asynchronous e-learning courses, or a blend of both.
For those organizations that are seizing the power of online corporate training, the results are profound. A study by IBM showed that for every $1 spent on online learning, a company gains $30 worth of productivity. This is great news for enterprises of any industry and size.
As soon as you assess the training needs of your learners, you will need an online learning platform, a modern LMS, to build and implement your online corporate training program. LearnWorlds is the ideal solution for your company.
Apart from the flexibility and ease of use of creating your corporate academy and online courses within the academy, LearnWorlds also comes as a fully white-label solution that allows you to present your business to your learners in the best possible way.
The Benefits of Online Corporate Training
Here are some insightful data on the benefits of providing corporate training courses online:
Organizations can improve their ROI
On average, 42% of companies who use eLearning generate more income.
Corporate training becomes flexible and convenient for learners
The quality of training is consistent and standardized
Learning materials can be easily translated and localized to meet the needs of a multilingual workforce and customer base
Employee retention rates increase by up to 60%
eLearning Improves Employee Productivity by 15%-25%
Enables your business to build a robust Customer Experience (CX) Strategy
eLearning Courses Can Be Completed Faster Than In-Person Courses
Your company's competitive edge is strengthened through refreshed and up-to-date knowledge
(Data retrieved from shiftelearning.com and findstack.com in February 2022)
How to Build Your Online Corporate Training Strategy
What most organizations are doing is bridging their employee training and customer education gaps through the induction of an online learning management system – also known as LMS, into their corporate training program. Sometimes they do this as part of their existing corporate training program.
As we have mentioned above, in the quest of finding the best corporate training platform though, not just any software will do. The online training system you are using should accommodate your employees' needs and your business goals for the long run.
In short, you will need to have a corporate learning strategy in place.
Your online corporate training program needs to follow a solid plan. Come up with one while going through the following steps:
3 Steps to Building Your Online Corporate Training Program
Step 1: Prepare Your Learning Goals and Create Your Content
You don't have to be an instructional design expert to put together your corporate training programs. You can set up your customer and employee training goals using the following ideas to guide your thinking:
Customer & Employee Training Requirements
Identify your employees' needs and knowledge gaps through appraisals and contact with the human resources department. Think about how you are going to help them acquire new skills to meet your training targets.
Deep dive into your customer reviews and any customer insights you have from your business data. If possible, prepare a customer survey or conduct some one-on-one meetings with a niche group of customers to assess their needs and desires around your products and services.
While you should expect some training areas to be common for everyone (or per department or customer segment), you need to think about the learning journey of each learner carefully.
Figure out what the training content will include and define your learning goals for each training session. Then, design your training materials to match your learning activities.
Up next, think about how interactive you are going to need your learning content to be. The level of interactivity is enhanced through the use of multimedia – the ability to create presentations, embed audio, video, text, and images as part of your training course.
Here's an example of how interactive video works on LearnWorlds:
To be able to add more complex or advanced learning units into your corporate training like the interactive video, you are going to need a handful of suitable tools that a learning platform or an LMS can support including Tin Can, SCORM, and HTML.
Online Corporate Training Logistics
When learners can do their training?
Time to do some project management around your training program. How long will the training last? An hour, a day, or more? Will learners be able to access the training on-demand or will there be a blend of live sessions and asynchronous sessions? Set your timescales, deadlines, and limitations on training completion dates/times.
Where learners can do their training?
Think about what the learning environment will be like.
In the case of customer training or if your team is working remotely and you want them to collaborate, you will need to look for audio/video conferencing options in your LMS or the ability to conduct webinars in real-time elearning setting, like the virtual classroom.
If the training is quiz-based and only includes questionnaires, you can provide user logins to your employees to access and complete the training material in asynchronous learning, from the leisure of their homes.
Creating the Training Content
After deciding on the training goals and the way of delivery, you should be ready to create the content. Creating an online training course takes considerable planning and investment.
You will need to validate your learning subject:
Decide the course topic (e.g., will you be delivering compliance training to a specific group of customers or employee training to upskill their talent?)
Research the subject
Plan the Course Outline, and
Start Creating the Content
Check out our guide on How to Create an Online Course for a more detailed walkthrough on creating educational content.
Here are some additional resources to help you out with creating your training content:
Evaluating the Training Cost
Each LMS and online course platform has different pricing. Their price for corporate training depends on many elements e.g. LMS features and the number of seats, users, or licenses they come with it, and so on.
What you need to do is calculate the number of your learners (employees and/or customers) or how many seats and licenses you will need and choose the pricing plan that accommodates that number. Then find out how the LMS you choose charges for it. Some charge by active users while others charge by subscription.
Step 2: Choose the Best Online Training Software
Once you are finished setting up your learning goals, you need to search for the training software that can accommodate them in the best possible way.
An LMS or an online course platform are viable solutions for your customer or employee training program. Both have the potential to improve your learners' engagement, satisfaction, performance, and generate more revenue for your business.
When searching for either one though, is important to ensure that it ticks off all of your preferred LMS features, because they can have a huge impact on the overall effectiveness of your corporate training.
An LMS should be able to offer a high-quality corporate training solution, through the following capabilities:
Mobile learning
Providing the possibility for your learners to access learning at any time and place using mobile devices e.g. smartphones, tablets, etc.
A user-friendly and continuous mobile learning experience counts as a huge plus. Mobile learning is growing faster than ever before. Learning is increasingly taking place via mobile devices instead of computers.
For your corporate training to succeed, you need to implement a mobile-first strategy that reaches your learners wherever they may be.
Social learning
Offering social assessment opportunities to customers and employees and the ability to share user-generated content.
For example, creating a community where they can compete with or learn from each other e.g. group discussions, chat rooms, and other peer-to-peer activities as part of an online learning community.
Content customization
Creating unique, relevant content and personalized learning paths for teams, employees, and managing training materials around your business needs.
This may include the white-label option or the ability to customize the design of the learning environment including login pages and dashboards.
Gamification
Incorporating gaming mechanics to motivate your employees into interactive learning (e.g. badges, awards, leaderboards, and contests.)
Research from The eLearning Guild shows that learners who participate in gamified online learning experiences score better in assessments and tend to have higher retention rates.
Intuitive UI/UX
Having an easy-to-use and modern user interface that keeps up with the technological trends makes the user experience a simple, creative, and enjoyable process. An intuitive UI design can help increase engagement at large.
ILT classroom
Having the ability to carry out instructor-led classroom training is always going to be a favorable asset in the area of learning. Instructor-led training activities as part of your online corporate training program can help you offer high-quality training to your learners.
Rich multimedia
Allowing the use of text, images, any type of video (recordings, screencasts, webinars), and the support of different content formats including PDF, Google Docs, video files, HTML, and SCORM packages, can enhance interactivity.
Easy setup
Making it effortless for you to get your corporate training courses up and running. The best way to ensure that you will have it ready easy and quick is by choosing a cloud-hosted LMS that supports a high amount of traffic.
Advanced reporting
Showing reports on the online training activity, scores, course progression, and completion rates of your learners.
A detailed reporting on the employees' and customers' learning activity can give HR management and your customer success department accordingly, an overview of their performance. It can also help to track and measure the performance of your online training program.
Third-party integrations
Providing the ability to connect different systems, apps, and software together through third-party services (Zapier and SSO plugin) can enhance the quality of the online training you are offering.
Also, many e-commerce integrations can bring more value to your corporate training giving you the ability to sell training like CRM, HRIS software, and Google Analytics amongst others.
Many good LMS options can cover these elements at varying degrees, offering a customized training solution. However, a large number of LMSs out there are pricey while the majority do not offer the flexibility of building your online school out of it.
If you are unsure about which platform to choose, keep searching for that online learning platform or LMS that stands out in terms of cost-effective pricing, learning technology, and most importantly the potential to offer the best learning experiences to your employees.
You can try LearnWorlds, as an all-in-one platform to provide online corporate training and see whether it fits into your company's requirements.
Step 3: Collect User Feedback
Once you find the LMS that suits your training needs best, you can run a focus test group with a few customers and employees, as they will be the end-users taking the training.
A fast and efficient way to track and improve the performance of your corporate training strategy is by getting feedback through a survey.
The survey could be asking your learners questions about the product they are using.
Here are a couple of examples:
What did you like the most/least about your mode of training?
On a scale from 1 to 10, how easy was it for you to use this product?
What is the one word you would use to describe this product?
What changes would you recommend in regards to the delivery of the training?
The number of questions is inexhaustible here, but you get our point.
Also, test what your employees and customers have learned from the training course through real-world examples. This should help you detect possible gaps in the learning content.
Being able to adjust the content easily and quickly or carry out the appropriate changes using the training software that can do it, is a huge advantage for your business.
Put Online Corporate Training at the Center of Your Customer Experience
To wrap it up for now, this is everything you need to build a successful corporate online training program. Ensure your learning goals and objectives are aligned with your overall marketing strategy for customer retention and loyalty, as well as with your organization's departments handling customer requests (e.g., pre-sales and after-sales service, customer support, customer success).
In a world where nearly nine out of ten companies compete primarily on customer experience, it's the organizations that take customer experience seriously who will stand out from the crowd and win customer loyalty.
It is also a team effort at the end of the day, so all your team members must be on board and aligned to create a great customer experience and facilitate your business growth!
Further reading you might find interesting:
(Visited 10,428 times, 1 visits today)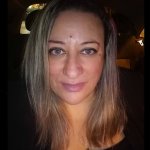 Rosemary is LearnWorlds' Content Marketing Manager. She has over 2 decades of experience in omnichannel marketing and content writing for the IT and SaaS industry. Her expertise lies in crafting effective content marketing strategies that attract, engage, and nurture customers, enabling LearnWorlds to reach its target audiences with precision.
Kyriaki is a Content Creator for the LearnWorlds team writing about marketing and e-learning, helping course creators on their journey to create, market, and sell their online courses. Equipped with a degree in Career Guidance, she has a strong background in education management and career success. In her free time, she gets crafty and musical.