Tracking your student results just got easier with the new Graded SCORMs by LearnWorlds!
Not only can you upload SCORM packages – unlike other learning platforms – but you can also upload a SCORM package containing questions and other assessment activities through the brand new Graded SCORM function and track your students' results and success. And that's a real game-changer for your school!
This new feature is especially awesome if you have SCORM experience, but you'll want to try it right away once you finish reading this post! You can upload your questionnaires consistently with your other learning activities and track the results in your Gradebook along with all other questionnaire-type results.
This means you can view the grades whether you navigate to individual user profiles, monitor course insights, and, most importantly, create student progress reports!
Pssst, this article specifically talks about Graded SCORMs. If you need to learn more about getting started with SCORMs, you can read first "SCORM & HTML5 File Manager for Online Courses" and then we'll wait for you here.
📝 Easier reporting and monitoring with Graded SCORMs
With LearnWorlds, you can take advantage of all the benefits of SCORMs, plus tracking results directly in your school. Scores will be recorded in your school along with the other scores you may already have in place!
Graded SCORM scores trackable everywhere in your school
Graded SCORMs provide you with the same possibilities to retrieve, track and report scores like any native assessment activity in your LearnWorlds school.
Here lies the actual value of this remarkable and unique functionality. By tracking the scores proceeding from Graded SCORMs, training business and L&D managers alike have the power to find students scores in:
✅ Gradebook
✅ User progress reports
✅ Individual student cards
✅ Course Insights
The Power of Persistence: Your students can pick up where they left off.
Not only can you support SCORMs, track SCORM scores, and track grades across the platform; you can also let learners… take a break!
Yes! LearnWorlds tracks also SCORM packages persistence! What does it mean? It means that when your students revisit the SCORM activity they will continue exactly where they interrupted it during their previous session.
Persistence works both for when you upload a SCORM file with content and also for when they take a test.
🚀 SCORMs can help your school grow quickly
Surely you already have a robust plan in mind for using Graded SCORMs in your school.
Ease of use, content standardization, and implementation speed are great perks, but are you aware that SCORMs and Graded SCORM are building blocks you can use to scale your school?
Graded SCORMs are involved in any aspects of your training workflow, making your workflow more efficient, so you have more potential to speed up your operations and your business. And to that, I say, "yes, please!"
Here is some food-for-thought on how efficiency brought by SCORMs can help you scale your business.
Training Organizations and Course Creators can:
Distribute content to more clients quickly. Especially if you're working with B2B and you create customized courses for each of your clients, to distribute content, you need to be able to work fast without at any point missing out on quality.
Provide fast reporting to clients and stakeholders that include grades proceeding from Graded SCORM files automatically. (Have you tried to schedule a report yet?)
Monitor the difficulty level of Graded SCORMs questionnaires via Course Insights, and adjust it until it's just perfect.
Compare different cohorts of students' results via User Progress Reports. Is there any feedback you want to point out to your instructors or your clients?
Create user segments depending on their average results. In this way, you could up-sell an advanced course to students with high grades and offer extra help to those with suboptimal results.
Grant a new attempt to students who failed or who are unhappy with their test results. The result will be a happier learner (and possibly a repeat customer)!
Use Graded SCORMs to create a mock exam for accredited certifications.
Test new areas of expertise of your online school by purchasing and curating 'vanilla' or off-the-shelf courses. If you're happy with the uptake, you can craft your own learning activities and expand your business using a type of product that you already testes and you know you're learners are interested in.
L&D teams can:
Expand your library of training quickly by purchasing off-the-shelf courses. For example, you can find compliance, soft skills, and work wellbeing courses and plug them into your LearnWorlds academy for your employees to get immediately started!
Repurpose content and questionnaires and make them readily available across teams.
Hire a training organization to provide specific content in SCORM format, so you can plug and play into your LearnWorlds' academy and track employees' results. Or, under the same logic, import courses from vendors. For example, you can create an internal Microsoft Office academy.
Report to team leaders and senior management about individual and team grades.
Monitor the difficulty level of a course depending on the average score (you can find it at Course Insights) and decide whether everything is on track or needs changing.
Decide whether to let employees have a new test attempt.
Channel marketing professionals can:
Circulate content to more resellers across the globe faster. Create localized courses for each country you're working with and collect results in one place!
Use SCORM to educate, for instance, resellers and even use Graded SCORMs results as a prerequisite to access your discount scheme.
Tag and segment (using the user progress report) different types of resellers and compare how they perform between them to decide on how to optimize your content and distribution.
Migration is made easy with SCORMs files!
No matter where your SCORM packages come from, we can play them for you!
For example, if you're using SCORMs on a 'heavy duty' LMS and want to move to simplify your operations by creating your LearnWorlds academy, this is the best time to do so. You will just have to transfer your file, and you'll be able to play the same content through the LearnWorlds and track results too!
🟢 Access Graded SCORMs right now on LearnWorlds
Who can access Graded SCORMs?
You! We got few different options for LearnWorlds' subscription plans:
Pro Trainers have been enabled to double the current limit, going from 10 to 20 SCORM / Graded SCORM / HTML5 packages.
Learning Centers and High-Volume plans benefit from unlimited SCORM / Graded SCORM / HTML5 packages upload.
Don't have LearnWorlds' school yet? Get your free trial now and benefit from unlimited SCORM uploads too!
How to upload and manage Graded SCORMs in your school
Have I already mentioned it's easy? If you already have a SCORM package containing a scored activity, you can simply upload it to your course's learning activity as a questionnaire.
1. Upload a Graded SCORM package
Within your desired course content tab, Go to: Add activity → Questionnaire tab → Graded SCORM → Upload.
At this point, you will be asked to select your preferences regarding the test, the pass mark, add an optional download (in case you need it), and an optional background image. Done.
For detailed instructions, read How to create a Graded SCORM learning activity
2. Edit Graded SCORMs settings
Likewise other learning activities, also with Graded SCORMs, you can:
Edit pass mark any time without affecting past results
Update individual students grades
Grant one more trial to students
Once you're ready, make it available to your students!
For detailed instructions, read How to Manage Graded SCORM Results in Gradebook
3. Retrieve the Graded SCORMs scores
Once you're students go through the test, you will be able to see how did tests go!
Scores do not exist in a limbo, and that's why LearnWorlds' dev team made sure you can retrieve students results across all the platform relevant sections:
This will allow you to create all the reports you need and all the monitoring you want.
📦 Scaling your school with SCORMs has never been easier!
Whether you run a training organization, work solo, or as part of a corporate team, SCORMs can help you scale your business through ease of use, content standardization, and implementation speed!
And if you need to create SCORMs files from scratch, you can have a look at advanced SCORM authoring tools, like DominKnow, Articulate, or Captivate.
Also, keep in mind that LearnWorlds offers you a SCORM compliant school, including SCORM Persistence, and now with Graded SCORM too, unlocking opportunities for business growth!
See for yourself how exciting Graded SCORMs are → Start your free trial today!
(Visited 1,754 times, 1 visits today)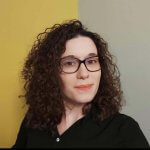 Sara is on a mission to keep up to speed the LearnWorlds' community with the latest feature releases and more. She lived and traveled all around Europe, gaining an MSc in Marketing, experience in tech, and passion for education.