How often have you questioned whether an idea for an online course is feasible or if it would work for your audience? Have you ever reached a point where you couldn't think of a topic that would interest your audience? If so, you landed on the right post!
Ideas are just the beginning of the online course creation process, and we all know that the beginning is half of every action.
Many online course creators wish their ideas were loved, however, only a small fraction of these ideas are worth implementing. The best way to discover if an idea has any chance of success is to validate it.
No, we cannot promise you that you will read this post and your whole life will change as  Orhan Pamuk claims about reading a book. You will, however, find this three-step process of validating an online course idea super handy whenever you want to create one.
This is your go-to blog post for whenever you want to lay the groundwork for your next online course.
We'll also introduce some tools that you can use to discover whether or not your online course idea has substantial potential.
What is the Validation of an Idea?
Idea validation is one of the four key stages of the creative process (inspiration, framing, prototyping, validation) regardless of what a person is about to create. For online course creators, idea validation is basically a systematic approach to gathering evidence using various methods and channels so as to make fast, informed, and risk-free decisions about your online course topic and course content.
Validation of an online course idea starts from an initial concept and typically ends with a paying customer. Validating an idea involves testing its practicality in the real world before releasing a final product (e.g., online course) or offer (e.g., a specific bundle of courses).
​Why is it Important to Validate Your Online Course Idea?
Presenting your learners with meaningful online courses is what you should do as an online course creator. Being able to show your learners what they need to know about a topic, or how they can improve a skill, through a specific online course you have created for them, actually highlights your expertise in that specific topic and builds up your credibility against your target audience.
As a course creator, you have a great responsibility to your audience, regardless of whether they are paying customers or not. You should build a solid online course subject from the ground up that will offer value to your learners.
Course validation is exactly the process you should perform every time you create an online course to bulletproof your online course idea. It doesn't matter how skilled you are, whether you are a professional, entrepreneur, or business, as you should always consider market research, google analytics, search engines, and the variety of communication channels that we will discuss later in this article to collect invaluable insight relevant to your online course idea.
Course validation will help you make an informed decision about improving your online course idea, or creating a groundbreaking online course, or setting up the process you will follow to implement a course topic and the content you will include in it.
An established process for taking your generated ideas and putting them into action is essential.
Consider course validation as the bulletproof vest, the armor that you need to put onto your online course idea to protect it from attacks.
It's true, with a simple Google search, you can find an abundance of processes for validating an idea. We decided to simplify the process for you, narrow it down to the very essential 3 steps you need to take, and customize it specifically for online course creation.
The Step-by-Step Process for Validating Online Course Ideas
Step 1: Define your learners' pain points
The first step you need to take in the course validation process is to make sure that the topic you have come up with aligns with your learners' challenges. Even if you don't have a clear topic on the table, discovering what your learners' pain points are, will help you establish a set of topics for your online course.
You can use a wide variety of sources, paid or free tools to learn more about what your learners are interested in and what they are concerned about, interests they might have, or challenges they may be facing.
Customer surveys
Asking your learners about what they need, want, and what challenges they face is the most straightforward method of discovering your next online course idea.
You can use an online survey tool like SurveyMonkey to conduct primary market research to a sample group of people from your customers.
Preparing for an online customer survey
Determine the questions you would like to ask your target audience. Keep in mind that you need to ask questions that will lead you to meaningful answers to draw a concise decision on your online course topic. Online survey tools like SurveyMonkey facilitate the question-making process for you through their question banks; libraries that contain a collection of professionally written questions that you can easily and quickly add to your survey.
Put together an email list of the group of people that you wish to contact. Consider segmenting your target audience by specific demographics, geographics, psychographics, or other behavioral traits you have available about them. This will allow you to categorize your findings and interpret the results accordingly.
Make use of email marketing to notify your group of people about the survey. For example, if you send out a newsletter on a regular basis, consider including information about the online survey you plan to send them and follow up with an email linking to the actual online survey.
Keyword trends
Many times it's not easy ⎯or you don't want⎯ to go around asking your learners questions about what they would like to learn, or what difficulties they want to overcome, and so on. This is where tools like Google Trends, Semrush, Buzzsumo, and Ahrefs, come to the rescue.
Much like the name suggests, keyword trend tools track what terms people are searching for and translate this into predictions. You can refine your search results by time period and location, and see the relative popularity of search terms at a glance. Keyword trend tools provide you with helpful insights into how various search terms have changed across time, or to gain a snapshot into the trends evolving within a certain period and get content ideas and inspiration.
For example, if you are in the healthcare industry offering courses for physical therapy and you are looking for your next online course topic, you can use Google trends to perform a quick search on the trend of the subject "physical therapy."
Check out the results and make sure to pay attention to the "Related queries" section, where you can view what other things about physical therapy did users search for. You can also sort the results by specific metrics, such as the most popular search queries or the queries with the biggest increase in search frequency since the last time period.
Using keyword planners and trend tools such as Semrush, Buzzsumo, and Ahrefs, you'll gain deeper insights since -apart from presenting you with the latest information about the trends among your learners- these tools also offer content explorer functionality. Content explorers are great for identifying and analyzing trending content and content in your niche, as well as the most shared and linked-to content.
Online research
Primary market research to determine your learners' pain points is great, yet not always feasible. Apart from the content trends tools available, you can also:
Take a deep dive into analytics,
Check out the competition, and/or
Use secondary market research public resources
You can use all these three methods or a combination of them to get meaningful information about what your customers wish to learn or what they are currently struggling with.
Deep dive into analytics
The majority of website online course platforms, website engines, and social media platforms have their own analytics tools that you can access to view data about your target audiences.
If you already have a LearnWorlds online school, then you already have access to User Progress Reports. The enriched reporting functions from your online school not only give you access to super-valuable data about how the learners progress at your online school via your online courses, but they also allow you to drill down into the data ζσ2to uncover patterns and anticipate trends so you can develop new courses based on them.
Walk the extra mile and integrate your Google Analytics with your e-learning business to uncover market demand.
Google Analytics is also a great source to identify your learners' behavior patterns. Delve into the Behavior Overview report to check out pageviews, unique pageviews, bounce rate, average time spent on each page, and exit rate.
Even if you have a typical WordPress website, you can use analytics to track how your published content is performing by landing page URLs, titles, or search terms. All these metrics put together will help you evaluate the performance of your content properly and guide you in the right direction for your next online course idea.
If you are active on social media platforms (Facebook, LinkedIn, Twitter, YouTube, etc.) with business accounts for your online school, then you can also leverage the analytics provided by each one of these platforms.
Here's a quick round-up of the different analytics guides for Google, Facebook, Twitter, Instagram, and YouTube.
Check out the competition
If you've already identified your main competitors, then a competitor analysis will come in very handy in determining your next online course topic.
Again, online tools like Buzzsumo, Similarweb, and Feedly enable you to gain insight into the marketing strategies of your competitors and identify innovative opportunities for online course topics while mitigating risk by learning from their mistakes.
For example, you can get insights on which target audiences your competitors are trying to communicate with and use this valuable information to repackage an existing online course topic for a new audience or to put together an online course topic for that specific audience.
Use secondary market research
Forums like Quora, Medium, Reddit, Facebook groups, LinkedIn groups, are a great pool of information to get insights for your next online course idea. If you know where your learners hang out, then go ahead and be part of these online communities and deep dive into the conversations of your target audiences.
Put on your list for course idea inspiration online courses marketplaces like Udemy, Skillshare, LinkedIn Learning, and Coursera. Check out their lists of most popular course subjects or most recent course topics and see if there are any topics that your target audience can relate to. Think out of the box and also check out books on Amazon.com that address your target audience.
Take notes of how you could create an online course about a relevant topic that could engage your learners and improve your course sales.
Besides, public resources and data platforms with industry-specific research and content for eLearning professionals, like eLearningIndustry.com and Statista, can also supply you with valuable secondary market research to help you draft your next online course topic.
Step 2: Analyze the raw data
After you have compiled all the information from the multiple sources we discussed in Step 1, it's time to generate a shortlist of online course topics.
Many of the tools we mentioned in Step 1 of the process give you much more than just raw data to make your informed decision on which course topic to plan next. So, this is definitely a good sign. You don't have to perform data analysis from scratch!
The challenge now is to put all these data together and create a curated list of course topics that will make sense to your online school and that will lead to course sales.
You need to follow a lean, resource-optimized data analysis approach, where evidence de-risks and facilitates your decision-making.
As soon as you have gathered a list of online course ideas, you can use online tools for Idea Management Software to facilitate the process of data analysis.
These are tools designed for business owners and entrepreneurs, that make it possible to gather insights on products and then organize and manage the ideas for improvement or development. Keep in mind, as course creators your online courses are your products.
Whether you will use Innovation Management Software or not, to analyze your data you must examine all aspects of your potential online course ideas as if you were an investor assessing a prototype product.
In your overall assessment, you should be systematic and focus on multiple checkpoints for validation:
Does the target audience you want to reach like and want this course topic?
What is the potential value that each one of the course ideas could bring to your online school? (e.g., does your course idea contribute to solving a specific problem of your learners?)
Does the specific course idea pose a risk for your eLearning business? (what constitutes a risk is up to you and is related to your eLearning business)
Are there any bottlenecks you need to address and overcome in relation to implementing the specific course idea?
Is the course idea market viable? Will the target audience want to buy an online course addressing the specific subject?
During the analysis of your raw data, your goal is to identify the most critical assumption related to the specific course ideas you listed, so be sure to start with the most significant assumption.
You can begin with an assumption that you think will most likely occur, but you can also choose to begin with an assumption with the most negative outcome or the lowest expected value. Start by outlining all your assumptions about your course ideas and prioritize the one that's most likely to succeed.
For example, let's say that you wish to create a course about security IT training addressing the workforce of large businesses. You know that the work-from-home trend has seen tremendous growth in the past couple of years, so you don't need to perform a separate market validation.
In this scenario, your most critical assumption would be related to the price or length and learning activities of your online course and you want to determine the optimal price point or course length.
On the other hand, if you want to assess whether a physical therapy online course would make sense to your audience or not, you can simply perform a search on YouTube, the social media channel that accounts for over 15% of broadband traffic with approximately 2,2 billion users worldwide.
Apart from the fact that results are practically thousands of videos, you can filter the results by View count and check out further the videos with the best metrics. This will give you a quick answer as to whether it is a good idea to proceed with your listed online course ideas.
Furthermore, you can choose a few course ideas that you're excited about, and create lead magnets for each one that you can offer to your students and target audience for free download.
A lead magnet can be any form of downloadable content, from an ebook to a checklist, video, podcast, or webinar, that you can offer to get a prospect or your learners to hand over their email addresses.
Lead magnets are usually discussed as a way to build an e-mail list, but they also function as a powerful idea validation tool. Basically, if people don't want to hand over their email address for your lead magnet, it is highly unlikely they will purchase a course about the same topic.
Lead magnets do not need to be time-consuming or complex to offer, they need, however, to be closely related to the course idea and clarify the value you will offer through the course. Do not skimp on the lead magnet content: provide some of your best content and make sure it is as attractive and easy as possible for people to sign-up and/or download.
Use your analytics tools to track the lead magnet downloads and monitor which one performs best. Use this information as your starting point to shortlist your ideas and put in action your next online course.
Step 3: Course prelaunch
Now that you have narrowed down your options and have hopefully reached the online course idea that you will put in action for your next online course, it's time to move forward with a soft launch. It will help you gather feedback and improve your course.
What does it mean to prelaunch and pre-sell your online course?
Pre-launching involves promoting your course and collecting the email addresses of potential students. During this phase, you need to build some awareness and get people ready to purchase your course.
The process works by building buzz and asking people to subscribe to your mailing list. In fact, this is the best way to launch a product. By building up your audience's expectations, you create the suspense necessary for them to opt-in and purchase your online course once you launch it.
For ideas on a pre-launch marketing strategy, here are a couple of suggestions for you to read:
Taking it a step further, you can also pre-sell the course. You can do that by making the course available upfront. This is a great way to test the course's profitability and even fund its development.
Offer early bird registrations for your upcoming online course with a special early price to increase interest. You will be able to gauge how busy your course is early on and what price people are willing to pay if they are interested in purchasing it. You might even earn some revenue from this, which you could use to improve the quality of your course.
How can you prelaunch or pre-sell your online course?
You will need a few things ready early on to pre-sell your online course:
The online school
The website, your sales page, or landing page
Your online course with an introduction
And connect a payment gateway. If you already have a trial online school on the LearnWorlds platform then you will need to choose a plan and upgrade from a trial to a paid account to connect a payment gateway.
As soon as you have completed the above prerequisites, you are ready to add and customize your prelaunch section.
The LearnWorlds Site Builder provides a powerful and super user-friendly interface to add a prelaunch page anywhere you want on your online school website. We have plenty of pre-built templates to select from and it's very easy to edit and customize them exactly as you like.
Additionally, you can add a timer (date countdown, visitor countdown) and set the start and end time or the minutes to countdown. With just a couple of clicks and so many customization options at hand, you can put together a great sales page to promote the prelaunch of your online course.
During the Worlds of Learning Summit 2021, Adam Enfroy made a very insightful presentation highlighting the 7 steps to pre-launch your online course. Check out the video right below where he shared his latest tactics:
Keep in mind that you can prelaunch your online course either as a whole, or just a module of it, to your entire audience or to a smaller group of your audience. You can also decide to prelaunch just a free first lesson.
There is no golden rule or universal best practice for what you will decide to do about the prelaunch and pre-sale of your course. You need to test and optimize according to your audience and the industry you are addressing. Whatever you decide to move forward with, make sure that you inform your audience beforehand, to know what they should expect from a prelaunch or pre-sale.
Can you get 10 pre-sales at an "early bird" price? Or can you get 100 registrations for the first free module of your online course? Check out your online school's business model and see if the numbers add up to your goals.
Here are a couple of ideas for pre-launching or preselling your online course to get you inspired:
Free bite-sized course: A bite-size module or section of your online course is an excellent way for a pre-launch. Think of it as an introductory offer. You can create a small sample version of the online course and just see if people want it. Charge like a small fraction of what you would normally price the complete course just to weed out the people who use free products and never purchase anything.
Pre-registration: If you have an online course on a self-hosted platform like LearnWorlds and not on Udemy or other online course marketplaces, you can just ask your audience to pre-register. Especially if you already have an email list with learners or prospects, you can communicate the pre-registration through your regular newsletter.
Microlearning: Develop small pieces of information that can be delivered via videos, articles, ebooks, audio clips, or any other form of content focused enough to meet an immediate need for your audience, relevant to your course topic. For example, if your course topic evolves around information security training or HR laws and practices, you can create 60-second videos with tips or dos and don'ts in a corporate environment.
Schedule a live class or live webinar with Q&A: Use Zoom to host a live Q&A about your online course subject or to provide a brief live class. Not only you will boost learners' engagement, as they will be able to interact with you in real-time, but you will also get direct feedback about things you can optimize on the full version of the online course. LearnWorlds has integrated Zoom into its environment, so if you already have a LearnWorlds online school you should be able to do this process seamlessly and almost instantly.
Create a cohort-based course: If your course idea extends to a paid masterclass course addressing a group of individuals with similar traits, then you can easily select to break it down into a cohort-based course. You can divide the first module of the course's curriculum into drip-feed sections by date and open pre-registrations for the first part of the course. Check out "The Essential Guide on How to Create Cohort-Based Courses" to learn more about cohort-based courses and how to easily create yours with LearnWorlds.
Online Course Idea Validation In A Nutshell
Now you have all the information you need to successfully validate any course idea you have and to discover course ideas that make sense for your audience, in simple, straightforward steps. You are now ready to create your online course.
Don't forget that you don't need to use all of the tools and approaches discussed here to validate your course idea. A significant gain comes from integrating different tools and methods.
Besides, depending on your business and market, some ideas will make more sense than others. What is important though is that for each step of the validation process you should choose at least one approach to gain greater confidence in your final choice.
Ultimately, you have led the way for a successful launch of your online course that can grow and contribute to your eLearning business revenue. And why not? You have established the foundation for a steady passive income in the near future.
By following the steps outlined in this article consistently, your initial online course idea will blossom into a full-blown, thriving course business.
(Visited 2,891 times, 1 visits today)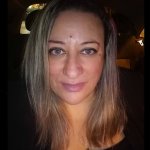 Rosemary is LearnWorlds' Content Marketing Manager. She has over 2 decades of experience in omnichannel marketing and content writing for the IT and SaaS industry. Her expertise lies in crafting effective content marketing strategies that attract, engage, and nurture customers, enabling LearnWorlds to reach its target audiences with precision.