Research statistics prove that online education is a booming market in every corner of the globe, especially after the coronavirus pandemic.
Wondering how you can teach online and earn money doing so?
This guide will show you how to teach online successfully in 8 simple steps. We even take it a step further and show you how to monetize your teaching experience and start your very own online teaching business.
Here's what we're covering:
Let's get started.
1. What is Online Teaching?
Online teaching, also known as e-learning or remote education, is a method of delivering educational content and instruction to learners using the internet and digital technologies.
It allows teachers and educators to interact with students, provide educational materials, and facilitate learning experiences through online platforms and tools, allowing them to learn at their own pace.
Learners can choose where they learn, when they learn, and even how they learn. Classes can have live online sessions (1:1 or even in large or small groups) but are never face-to-face.
Here are some key aspects of online teaching:
Digital Platforms: Online teaching typically relies on online teaching platforms such as learning management systems (LMS), video conferencing software, and educational websites. These platforms serve as virtual classrooms where teachers and students can engage with course materials and each other.
Content Delivery: Instructors can share course materials, including text, videos, audio recordings, presentations, and assignments, through online platforms. In most cases, students access these materials on their computers, tablets, or smartphones.
Synchronous and Asynchronous Learning: Online teaching can be conducted in real-time (synchronous) through live video classes or discussions, or it can be asynchronous, allowing students to access and complete coursework at their own pace. This flexibility is a key advantage of online education.
Communication: Online teaching involves various forms of communication, including email, discussion forums, chat rooms, and video conferencing, to facilitate interactions between students and teachers, as well as among students themselves.
Assessment and Feedback: Teachers can create and administer quizzes, tests, and assignments online. They can also provide feedback and grades electronically, making it easier for students to track their progress.
Accessibility: Online teaching can be accessible to a wider range of learners, including those with physical disabilities or who live in remote areas. It also allows for greater flexibility for individuals who may have work or family commitments.
Multimedia and Interactive Elements: Online courses often incorporate multimedia elements, such as interactive simulations, multimedia presentations, and virtual labs, to enhance the learning experience.
Global Reach: Online teaching can transcend geographical boundaries, enabling learners from different parts of the world to enroll in courses offered by institutions or educators based anywhere.
Professional Development: It's not limited to traditional K-12 or higher education settings. Online teaching is also used for professional development and training in various industries and fields.
And guess what? You can create an online school regardless of your expertise, qualifications, or experience in teaching.
Why?
People will want to learn what you know if you are successful in a particular industry, so they will pay to learn what you know.
Other people have done that as well. It's already tried and tested!
Here are a couple of examples from people who turned their know-how into a successful online teaching business:
The Learning Liaisons consists of a team of highly qualified teachers with advanced degrees in their fields, all of whom teach currently within their field of study. The goal of Learning Liaisons is to help teachers prepare for their state teacher certification and leadership certification exams by providing them with the knowledge, skills, and attitude they need.
As the Founder of Code and Compile, Rajvir Singh, initially started the academy as a side freelance project, but it quickly grown to become a successful online business. Rajvir is a one-man army and he is responsible for content creation, hosting webinars, administration, sales, and all things marketing. He offers an educational academy that is enriched with Automation and IIoT courses which everyone can afford, and access learning that is easy and fun.
2. Start Your Online Academy
It is effortless to start creating your own online courses. With specific necessary steps, you can start your own Academy in no time!
And here are eight essential steps we advise you to take to start a virtual classroom from scratch:
Choose your niche and check for demand (Use Google Trends, Google's Keyword Planner, TextOptimizer and other essential blogging tools to do keyword research.)
Start by seeing examples of other courses in your niche.
Study your niche thoroughly.
Survey readers' interest in your course and secure pre-orders.
Decide on a particular subject in your niche that you want to teach.
Design, write, and edit the course syllabus and lesson plans. You can always go back and update or revise based on feedback from your initial students.
If you already run a blog, launch the course to your email list. Your own audience – no matter how small, is usually the best place to start.
Find your niche partners, collaborators, and champions.
These are the necessary steps, but you can learn more about them in our extensive guide on creating an online course
3. Is Online Teaching Really Profitable?
Βuilding, launching, and marketing an online course does take a considerable amount of upfront effort. But, its earning potential is through the roof.
It won't always be easy. You'll have to work hard and push through mistakes and failures along the way.
But don't fall for the trap of "easy ways to make money online".
👉 There's no such thing as an online get-rich-quick scheme. Making money with online classrooms requires real effort and time.
If you work diligently, you will be able to sell your courses and make money for many months and years to come.
How Much Revenue Can You Expect from an Online Course?
The potential income from selling courses online depends on several factors:
Is it a 5$ or a $1000 course? This makes a huge difference in how many people you will need to reach out to sell your course.
The bigger, more engaged network, the more customers you can expect to get. If you are starting right now, Building an email list and a YouTube channel is the first step to your new online course business if you are starting right now. Try to connect with your partners' network on social media to gain access to a broader audience.
Your marketing and sales experience
Have you done this before? If you already have an online business and have sold products previously, you are at an advantage and should expect a higher conversion rate from your audience.
Your current customer loyalty
How loyal are your customers/learners? Are they coming back for your new products or disappear? Do you have an engaged customer base?
In case you don't have an audience yet, you can make some hypotheses based on how many people you expect to reach out to. Will it be 100 or 200 or 1000 email subscribers?
Conversion rates for online courses depend on the subject, the price, and the capability to attract and sell to the right people. You can think of conversions as:
Low conversions: 0.1% to 1%
Medium conversions: 2-5%
High conversions: 6-10%
To calculate conversion, use this equation:
Revenue = Number of your Audience x Conversion Rate x Price of the Course
You can run the calculation on all three conversion rates, 1%, 5%, and 10%, to see different scenarios and set your goals based on them.
If you want to see if you are making a profit, you will need to subtract the expenses. Luckily, online courses do not cost anything per additional customer but might have production or marketing expenses to create and promote high quality course materials.
Now you can determine if your course will be profitable, how much work you need to do, and how much money you can make selling online courses.
💁 Here's a more extensive article on this subject: How much money you can make with online courses
4. Types of Online Teaching Jobs
Online teaching jobs are increasingly growing across all subject areas and grade levels across elementary, middle, and high schools, higher education, and adult learning. Teachers instruct online students from around the country, as well as around the world, and include the following roles:
College-level online instruction
K12 online teachers
Adult education online teachers
Online English teachers
Online tutors
Course developers
Instructional designers
Subject matter experts
In case you are a beginner in online instruction, you should know that online teaching opportunities take two forms:
You can work part-time or full-time in an online education context. There are job opportunities for a wide range of qualified educators, from elementary school teachers to college professors or professional educators on specialized subjects.
You can create your own academy from scratch and start teaching and selling courses online either in real-time or in your own time and your own schedule. For example, if you're already an expert in a topic through your current job or business, you can package your knowledge into a high-value course.
In both cases, you can help students learn at their own pace via your online teaching company to ensure that the content you're teaching is engaging and relevant to your students' needs.
LearnWorlds is a top-notch online learning environment fully packed with powerful marketing tools and powerful built-in AI functionality to help you thrive in course creation, teaching and selling. It gives you everything you need to teach online. You can:
Create online courses
Create landing pages or a full website
Sell online courses (and accept payments)
Run a live webinar at your school to offer to coach
Include quizzes/exams
Manage your students
Connect your favorite tools
And so much more!
5. Benefits of Online Teaching
You enhance your online brand/presence
Educating your audience can establish you as a thought leader and a source of new knowledge. This is usually a good starting point for industry experts who want to share their expertise with the public and supplement other services.
You build loyalty among your existing clients
Through marketing/advertising efforts and your online course promotion, you can build brand awareness and get more customers potentially interested in what you offer.
You train your customers to use your products
An online course can be an evergreen onboarding system for your other services. Then you impose higher lifetime values and learning outcomes; you get lower churn rates and can potentially have more referrals coming your way.
6. Come up with a Course Subject
One thing is for sure. Whatever topic you're an expert in, there will be people who want to learn. You can monetize your passion, whatever that is.
But, remember. People will only come to you if they find what you are offering is valuable and life-changing for their own personal or, more often, professional needs.
So then, your goal would be to encourage them to see your course as an opportunity for development, a journey of transformation upon which you are calling them to join.
Start by creating a list of what you know and are passionate enough to educate others about. It could be your language, something from your educational background, work-related, or a favorite hobby.
Once you've chosen your subject and started planning and creating your lessons, you can find the right online environment, and the proper hosting platform that comprises monetization methods.
You can choose to become a tutor for one or all of the following online course models:
Skill/hobby training courses
You can teach English online, painting, singing, guitar, dancing, piano, cake baking, origami, and so on.
Standalone online courses
You can design standalone courses to teach on an independent vertical. For example, instead of covering up the whole big subject, you can focus on a dedicated topic that can be taught independently (see, for example, photoshop courses, excel skills, relationship advice, etc.).
Comprehensive online courses
You can create courses to cover every related topic or lesson relevant to a particular module (website designing, software development, photography, digital marketing, data science, masterclasses, etc.).
💁 Here's an article jam-packed with online course ideas to inspire you: Best Profitable Online Course Ideas with Examples
7. Price your Online Course
Finding that sweet spot where your course price can maximize your profits seems like an elusive quest! To do this, you will need to balance your course's value based on quality, expectations, competition, and revenue goals.
Pricing an online course is incredibly important and for a good reason. It communicates your value, affecting the profitability of your course, your customers, and the quality of your work.
Pricing it too high may result in people not buying from you. Pricing it too low and you won't be making a profit. This, though, varies depending on the industry, market sales, and the number of your own expenses – both timely and financial.
Whatever the case, you should know this:
💰 Your course is worth much more than you give it credit for. An online training course is the amalgam of your work and life experiences, years of learning, and education.
To get this right, there are a few factors you need to consider:
Course Length: Think about how long your course is and how much time and effort you put into it to create it.
Competition: do other courses offer the same classes as you, are your customers comparing you with them? Should you price low to get more people or price high and offer more value?
Value of the Outcome: What is the course's purpose, and how will you educate your students? Think of the transformation element. How much are you changing the life of someone attending your course? Is it a small or big improvement?
Brand, Credibility, and Authority: How powerful is your brand, and how credible it is to your audience? Think about how others view your business, and how much they trust and respect your authority on the subject.
Creating income goals: Having an income goal in place helps to calculate total earnings. How much are you looking into getting out of this? Be realistic with your expectations, but don't undervalue yourself.
💁 Here's an article to help you set the right price for your online course: How To Set the Right Price for Your Online Course
8. Market and Sell your Online Course
Marketing can increase your academy's visibility by gaining more visitors and potential clients. The profitability of your course rests upon your marketing and sales efforts.
If you want sales coming your way, you need to go the extra mile and start promoting your course. Doing so is necessary, but you need to learn how to do it methodically.
This is where the sales funnel comes in and helps to understand the process of attracting customers and bringing them closer to you.
Online course marketing is a whole other subject, which you can learn more about at any time.
Teach Online Courses With LearnWorlds
The rise of educational technology has facilitated online teaching and online learning. With the plethora of online learning platforms and learning management systems (LMSs) out there today, it's easy to build your own online school with any teaching method you prefer.
Using a state-of-the-art online learning platform ensures that you offer all the features to make your academy the must-go learning destination.
With LearnWorlds, for example, within just a few clicks, you'll get your own school website with powerful features: Student management, integrated payment processing, multiple types of activities, and everything else you need to teach online.
You will need a LearnWorlds account before you begin. So go ahead and grab your 30-day free trial and make great things happen for your online teaching!
1. Your School's Branding and Website
Begin by creating a website where your online school will be hosted. LearnWorlds' No-Code Website Builder is doing a fantastic job here, because you can customize your website within minutes without any coding knowledge or technical skills required.
You can choose among 50+ designer-made, ready-to-go, industry-specific site templates to launch your website fast and with confidence and customize them as you see fit. Just point and click your way to a professinal-looking academy!
For some more advanced customizations, you can also customize the CSS code and customize each course's player to create a unique experience.
In the same way, you can create any page that either has to offer more to your current students, helps to get new ones onboard your academy, or serves a specific goal you want to achieve:
About us page
Course landing page
Thank you page
Subscription pages
Unique Promotions page
Blog page
Testimonial page
2. Develop Your First Online Course
Create your course outline
With LearnWorlds' powerful built-in AI functionality, you can easily brainstorm ideas for your online course outline and content and significantly reduce the time you spent to research the literature, the web, and what others in relevant topics are doing to achieve these. You can also use the storyboarding technique to organize your content better.
Choose your student learning method
Decide on a learning method or a blended approach you want to follow and stick with it. This will define the learning process, the type of content and activities, as well as the format of your whole academy. Setting learning goals and objectives will help you in your teaching design.
Upload your course
First, you will need to create your first course on LearnWorlds. Click on the "Create Course" button and go through the course creation wizard.
Write your course's title and click next. Follow the steps, as shown there.
If you have already prepared course content on the subject – video, text documents, powerpoint presentations, or blog posts, you are one step ahead as you can reuse your content into the course.
Once you have prepared your learning material, you can upload them on LearnWorlds very easily.
Depending on the kind of learning, training, or coaching you will be doing, you will probably use a variety of learning activities available in LearnWorlds:
Insert a short 1-2 minute intro video to your course, and you will see the difference.
3. Use tools and integrations
LearnWorlds comes equipped with many of these tools and connects with the top software tools to take care of the rest. Some of those come as direct integrations or can be connected by using Zapier.
Here are the essential tools for your eLearning business:
AI Assistant
Affiliates
Analytics
CRM Tools (e.g., HubSpot)
Customer Service (FreshChat, ZenDesk, etc.)
Growth tools (SUMO, Google Search Console, etc.)
Live Sessions (Zoom, Webex, Calendly)
Social Proof (FOMO)
Zapier (+5000 apps at your service!)
💡 See the full list of integrations here.
4. Connect the analytics and know your numbers
Before you are ready to launch your academy, you need to set up your analytics tools. This is a crucial step to take since such tools can help you assess your online academy's overall performance in website traffic and brand exposure.
Here are some of these tools (the links show you how to integrate those tools in your school):
Google Analytics
Facebook Pixel
Mixpanel
5. Use the available sales and marketing tools
Just like with any business, your online academy needs to follow a marketing plan.
Adopting a marketing strategy can help sell your online courses and gradually grow your students number.
Create a bundle of courses to upsell to your customers. Sell more courses in one quick swoop and offer a great offer to your customers by grouping similar courses together into one big bundle.
💁 For example, if you have four courses worth $325 in total if bought individually, you can bundle them up and offer them at the price of $150 to entice people to buy them all at once. (Learn more on how to create a course bundle with LearnWorlds).
Another way to increase interest in your courses is by offering promotional coupons with or without an expiry date.
💁 Coupons can be used for unique offerings, discount periods, sharing with partners, loyal customers as a gift, or to attract new customers.
Lead captures are an excellent tool for getting people to opt-in to your email list. For it to work, you need to offer your school website visitors the option to join your email newsletter subscription with an online form to opt-in.
6. Schedule Automated email notifications
With LearnWorlds, you can send automated emails to your learners whenever certain events occur in your academy (for example, registration emails, enrollment emails, subscription emails, learners notifications, admin settings, email signature).
7. Change the most important settings in your school
When you have your own online academy, you need tools and options that can give you total control:
Login Settings: Add More Fields and Control Registrations
Navigation Settings: Control the Whole Experience
Social Settings: Monitor Your Online Community
School Language Settings: Choose Your Native Language
Copyright Protection Settings: Secure Your Online School
The GDPR Toolkit: Make Your School Compliant
You can learn more about these in our step-by-step guide on how to start an online school.
8. Set a payment gateway and Go Live
To start receiving payments, you will need to connect your academy with a payment gateway. There are a number of options that LearnWorlds provides: Stripe, Apple Pay, Google Pay, Klarna, PayPal, Shopify, and Afterpay/Clearpay, and also widespread in some countries/regions services payment gateways such as SOFORT, iDEAL, Przelewy24, Bancontact, Giropay, and Boleto.
9. Check out available resources
Our very own LearnWorlds Academy is here to save the day and educate you on creating online courses.
Whether you are looking for a course to teach you how to come up with a course for the first time or create an educational video in more detail, it is the go-to place for it.
Also, we have a variety of useful eLearning resources to check out. Go through our ebooks and checklists, and download them for free, or read our extensive collection of articles on our blog!
Start Teaching Online!
If you take this information piece by piece, you will discover that building an online academy is much easier than you thought.
So, why not start inspiring people around you and people anywhere in the world with what you have to teach them, and make a living in the process?
Are you ready to teach online?
Get your free 30-day trial with LearnWorlds and start offering your online lessons today!
Frequently Asked Questions (FAQs)
Q1. What is the best way to teach online?
The best way to teach online is using a robust LMS (Learning Management System) like LearnWorlds, where you can host and deliver all types of course material.
Q2. What is required for online teaching?
There are only a few necessary tech skills required to convert a classroom into an online one, and most modern LMS tools get this out of the way for you.
Q3. What app is best for online teaching?
If you want to teach just using your smartphone, we have good news for you. The best LMSs also come with an app you can use to teach online.
Q4. How can you teach online classes at home?
You can either teach with synchronous (e.g., online real-time chat, videoconferencing, etc.) or asynchronous (e.g., email, online discussion boards, wikis, blogs, etc.) online tools.
Q5. Is Zoom useful for online teaching?
Zoom is an excellent tool to teach synchronously and mimic face-to-face teaching goals. Choose a learning management system that integrates Zoom.
Q6. Which laptop is best for online teaching?
Any laptop with an internet connection is good for online teaching. Preferably, choose a computer with a webcam and a microphone so you can also succeed in synchronous instruction.
Q7. Can you use LearnWorlds to teach online?
LearnWorlds is one of the most worldwide known LMSs with an excellent customer support team and all the learning tools you need to teach any student. You can try LearnWorlds today.
(Visited 40,952 times, 2 visits today)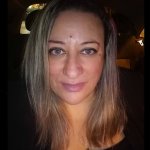 Rosemary is LearnWorlds' Content Marketing Manager. She has over 2 decades of experience in omnichannel marketing and content writing for the IT and SaaS industry. Her expertise lies in crafting effective content marketing strategies that attract, engage, and nurture customers, enabling LearnWorlds to reach its target audiences with precision.