Consumers are embracing digital products and services, such as music, ebooks, and online courses, at a greater rate.
We can buy a book from our living room, download it in a few seconds, and begin reading it without ever going to a bookstore or waiting for it to be delivered, thanks to new technologies.
Want more proof?
Elearning and online courses are expected to reach $319 billion in market capitalization by 2029 (Source: Elearning Statistics, LearnWorlds).
1 out of 3 Americans has read an ebook, and 1 out of 4 has listened to an audiobook (Source: Pew Research Center)
Music streaming has grown 8 times in revenue over the past 6 years (Source: Statista)
Many entrepreneurs have created whole businesses around digital products, and a new generation of creators monetizes their audience by selling digital products.
The knowledge economy is already here, and if you are not selling a digital product, you might be missing out on the opportunity of a lifetime!
In this guide, we will show you how to sell digital goods, and offer a collection of profitable ideas for digital products, so that you can choose the right one for you and your business.
What is a Digital Product?
A digital product is a non-physical item you can exchange for money or barter. It can be, for example, an ebook, an online course, a recipe, or a software program.
The difference between digital and physical goods is that the former is intangible. You can not hold, touch or smell them, and they are primarily digital (online).
💁 Memberships and services are notable exceptions to digital products since they are intangible products often associated with digital products, but the product is a social service rather than a digital product.
Benefits of digital products
Digital products require little investment and can achieve high-profit margins due to their nature as intangible assets. Here is a list of advantages of digital products over physical products:
Immediate: They can be delivered almost immediately, anywhere in the world at any time. The same physical barriers do not bind them as any other goods.
Scalable: They can be scaled almost infinitely with little to no investment. You don't need to keep inventory or invest in production, making scaling digital products much more straightforward.
Profitable & cheap: They are cheap to produce with higher profit margins, as they do not have high production costs but may require some technical infrastructure.
How to Start Selling Digital Products
Let's see now how you can get started selling digital products.
Choose a digital product to sell
The first step is to decide what you are selling. Here are a few factors to consider when choosing a digital product to sell:
Expertise: When creating a digital product, you need to consider the value you are offering. Having expertise on the topic and creating a truly valuable digital product will allow you to stand out from the competition.
Solves a problem: Your product has to solve someone else's problem. Whether it's a template for excel, an online fitness course, or a cooking recipe, a digital product that solves a problem is more likely to be successful than one that doesn't.
Passion: Building an online business requires passion to push forward. Focus on building a business around something you are passionate about; this will give you the energy to go on and succeed!
💡 We will be sharing a few profitable digital products ideas to inspire you later in this article 😊
Validate your idea
Consider what people are already buying—research what kinds of digital products are already selling well and what's popular for your niche.
Here are a few ways to validate your product idea:
Do some online research on Google Trends, potential competitors influencers, and marketplaces on popular products
Ask your audience (survey) on social media, email, and communities you participate in
Look for public research such as the ones shared by the U.S. Department of Commerce
This is title with italic formatting
Build an MVP
Another way to validate your idea is to build a Minimum Viable Product (MVP) or a sample of the digital product and see whether people will provide their email or pay a minimal amount to get access to it.
You can also pre-sell the finished product if you are feeling confident enough.
Based on your interest, you will know if this is a profitable digital product and its potential.
💡 Have you read our article on how to validate an online course idea?
How to price a digital product
Pricing a digital product is a challenge for many new entrepreneurs, and you might need to test a few price ranges before you end up with what works for you.
Consider the following when deciding on a price:
Creation cost: Consider the time, effort, resources, and money spent creating your product. While digital products have higher profit margins because of lower costs, the cost of creating or distributing the product has to be included. Consider the cost of hiring a graphic designer, eCommerce platform fees, and any other costs associated with the product.
The value it provides: Solving a problem is valuable to your customers. Think of how valuable that is and how much they will be willing to pay.
Competitor prices: How much do competitors charge for the same services and products? Do all competitors price around the same range or have different prices based on different factors?
The value of alternatives: It's difficult to value love, weight loss, or taste. Similarly, it's difficult to value intangible products that tackle these problems. To assess the value of your product, think of what would someone pay to get those results in other ways, and price higher if you can enable people to have the same results faster, better, or healthier!
The perceived value: Branding and marketing play a role in the price. If you are an expert in your field, have a loyal following, or can create a more professional and beautiful storefront, you can play on the perceived value and price higher.
Your income goals: Do you want to achieve financial freedom by building a small business or get additional income by creating a passive income stream? How much would you like to earn in a month or a year? These income goals will affect the price of the products you sell.
💡 We have a dedicated article on how to price an online course. Check it out to discover everything you need to know about different pricing levels, pricing strategies, and how to calculate your income based on the expected conversion rate.
Choose an eCommerce platform to sell digital products from your own website.
The best way to sell digital products or goods is through your own website. You have more control and fewer fees associated.
To do so, you will need to set up an eCommerce store on your website. You can use several eCommerce platforms, either standalone or WordPress plugins or apps for website builders.
Here are the best platforms to host and sell digital products from your own website:
Shopify is one of the best comprehensive eCommerce platforms in the market. You can sell digital downloads by adding the relevant app. If not Shopify, then there are many Shopify alternatives available in the market.
LearnWorlds is a course platform that is best for creating, marketing, and selling online courses, a membership site, or simple digital downloads. It also integrates with Shopify, WordPress, and many of the most popular platforms, so you can sell digital products from your website and deliver them through LearnWorlds. You can even leverage LearnWorlds Mobile App Builder and effortlessly build your own fully branded mobile app to sell your digital products.
WordPress + Plugins: There are many plugins for WordPress that allow for an online store with a shopping cart and a simple checkout for digital downloads. You can choose what works for your case and your WordPress theme.
Wix, Squarespace, or another website builder that can add a payments app and downloadables.
The best website builder for selling digital downloads depends on your needs and what you find easy to use. It's a good idea to try 2-3 website builders and see if it works for you.
Along with the platform, you will also need a payment gateway. Some options above might offer their own payment gateway for credit card payments or integrate with PayPal or Stripe.
Check the payment gateway integrations and whether they work for your country.
How to sell digital products on a marketplace
Another option is selling through an online marketplace. While you might not have as much control there and additional fees will apply, you also don't need to maintain your own website either.
Here are some of the best places to sell digital downloads:
To choose the best marketplace, you need to consider the audience you want to target and where you can find them. Before you decide, research where your competitors are and whether there are similar products to yours there.
Promoting Digital Products
Now, let's talk a bit about digital marketing. This is the most important step after creating a digital product and finding the right platform or marketplace to host it.
Marketing your product means attracting visitors to a website who are potential customers. Here are a few ways to promote digital products and bring sales:
Growing an audience & emailing list
Having an audience is essential to digital marketing. The best type of audience is the people who subscribe to your email list and are one step away from receiving your emails.
The second best kind is those who follow you on social media.
Even with as low as 1,000 followers, you can start making a profit by selling your digital products. Focus on building your audience and brand identity first.
An attractive landing page
To sell a product, you need nice packaging for it. In the digital world, that package is your landing page.
A well-designed landing page showcasing how your product tackle's your audience's pain can convert visitors into buyers. Be sure to optimize your landing page.
Digital marketing channels
Now, choose which communication channels to focus on. Starting out, focus on only two channels and avoid splitting your efforts too thin. If a channel doesn't work for you, drop it and test another.
Here are a few communication channels that can help you succeed:
Social Media
Choose the best social media channel to reach your desired audience. See where your preferred customers are and where your competitors have the most active audience, and choose one of the most popular social media platforms to start:
Instagram
LinkedIn
Facebook
Twitter
Pinterest
Tik Tok
Email marketing
Email is one of the most powerful channels for digital marketing. Be sure to offer a good reason for visitors to your website to sign up for your email list. This can be anything from:
Industry news (newsletter)
Discounts
Free downloadables
Free courses
Then, have an email sequence to convert them from subscribers to buyers. You can download our email templates & sequences to launch any digital product with email marketing:
💡 Make sure that the platform you host your online courses integrates with your email marketing software and other marketing tools, either directly or through Zapier.
Paid Advertising
Paid advertising is the quickest way to get new customers through the door. Using paid media, whether social media paid ads, Google Adwords, or any other network, you can directly target potential customers.
If you are new to paid advertising, be careful not to overspend on your budget, as mistakes in paid marketing efforts can be pretty costly.
Download our actionable checklist for Facebook Ads to help you out:
Affiliate marketing
Isn't it a dream to get others to sell your products for you?
That's how affiliate marketing works. Reach out to bloggers and influencers in your niche and ask them to promote your product for a cut in sales.
We also have a guide for this:
SEO
Lastly, you have heard of search engine optimization (SEO), right? SEO is how your website can show up in search results and attract the attention of your target audience using targeted content marketing to topics people are searching for.
SEO is not for the faint of heart and takes time to build and grow; it's the polar opposite of paid advertising! Fortunately, you don't have to worry as we have the complete SEO Guide for Course Creators for you.
Ideas for Profitable Digital Products to Sell
Are you out of ideas about what digital products you can sell?
We have compiled a list of ideas and categorized them to help you choose the best product to sell online.
The following are over 50 profitable digital product ideas.
Educational products
Educational products are digital products that teach or provide information on a particular topic. While online courses are the most popular educational product, tutorials, ebooks, and other educational formats can also provide valuable information.
Courses
Ebooks
Tutorials
Certifications
Subscription Products and Gated Content
Subscription products are digital products that require a recurring payment to access the content. This can be in the form of a weekly, monthly, or yearly subscription payment.
On the other hand, you can connect gated content to a subscription or one-off payment. Here is a list of digital products that can be used with both recurring subscriptions or one-off payments to access:
Newsletters
Communities
VIP membership sites
Blogs
Podcasts
Webinars
Audiobooks
Video
In short, any online content can be made into a subscription or given as gated content with a small payment. Many creators do that with services like Patreon or sell their video online as part of a community, VIP access, or online courses.
Licenses
Licenses allow the purchaser to use the product according to the terms of the license agreement. The most popular form of licensing is that of stock photos, video and music for businesses looking to reuse them.
Stock Photos
Stock Music
Stock Video
Sound Effects
Digital Files
Digital Templates
Digital templates are ready solutions you can customize according to your needs. Examples of digital templates are an account sheet, a beautiful presentation, or a design template for banners. Templates save time and are powerful tools for many professionals and beginners who use them to improve their everyday work.
Spreadsheet
Presentation
Certificates
Video
Resumes / CV
Design for Photoshop / Illustrator
Email Templates
Art & Creatives
Artistic or creative products can be a great source of passive online income, whether selling song downloads, digital art, or creating professional logos that can be sold or licensed.
Creative entrepreneurs can make an income with these digital products:
Music
Digital Art
Logos
Fonts
Printables
Design Templates
Patterns
Services
Almost any kind of service can be sold online as a one-off service (see Fiverr or UpWork) or recurring services for a retainer fee. Popular agency or freelance services you can sell online include:
Design
Consulting
Coaching
Translation
Training
Research
Content Writing
Copywriting
Marketing
Editing (Video, Music, etc.)
Software
While building your own software business might seem daunting, there are also smaller pieces of software that you can sell as digital products, such as website themes, plugins, indie games, and automations.
If you have the programming or design skills, consider these digital products:
Software solutions
WordPress plugins & themes
Web-based apps (SaaS)
Desktop apps
Mobile apps
Browser plugins
Video games
Automations
Ready to Create & Sell a Digital Product?
Creating a digital product doesn't have to be complicated or time-consuming. If you have valuable knowledge or experience in an area, there's likely someone out there who would be willing to pay for it.
Taking that experience and transforming it into a digital product is a way to scale your efforts and secure a steady source of income.
Think about where you excel and what you enjoy to find your perfect topic. Then, decide on the type of product that will work for your audience, and voila!
And suppose you are going to create educational products. In that case, LearnWorlds is the top online course platform for creating, hosting, and selling online courses or other educational products such as coaching, training, and digital downloads.
Give LearnWorlds a go with a 30-day trial:
FAQs
Which is the best platform to sell digital products?
The best platform to sell digital products is Shopify, and the best platform for educational products like courses is LearnWorlds. Both platforms have everything you need to manage digital products, take payments, and deliver them, as well as integrations with the marketing tools you will need to promote them.
Do I need a business license to sell digital products?
The answer varies depending on where you live and what product you sell. Your local authorities may require you to register as a seller or business or have a different procedure altogether. It's better to consult a local accountant or lawyer on the rules and regulations for your case.
What are the best WordPress plugins for selling digital products?
The most popular WordPress plugin for selling digital products is WooCommerce, but you can also use Easy Digital Downloads and MemberPress.
Non-plugin solutions that connect with WordPress include LearnWorlds, Shopify, and BigCommerce.
Digital product vs. digital service, what is the difference?
A digital product is a physical or virtual item delivered to the customer in a digital format, such as an ebook, video, or music file. On the other hand, a digital service refers to services rendered through a digital medium, such as online coaching or consulting.
What digital downloads can I sell?
Many digital downloads can be sold online, including music, videos, ebooks, and software. Creative entrepreneurs can also sell digital art, patterns, and design templates. Design, coaching, and translation services can also be sold online as digital products.
How can I sell my videos?
You can sell videos by using a video hosting or eCommerce platform. You can sell individual video access or Netflix-style subscription services.
You can also license stock videos for reuse in creative or commercial projects. You can find many websites that sell a variety of stock footage and add your videos.
(Visited 3,971 times, 12 visits today)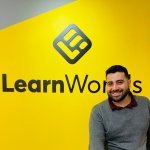 Nick Malekos is a Senior Digital Marketer in LearnWorlds. He is a results based and well-rounded Digital Marketer with years of experience in the education industry, writer and digital literacy trainer.