Two new LearnWorlds features, five more online schools benefits. With the new LearnWorlds' Single Sign-On and Apple ID login, you can:
Centralize user access to web applications in one place
Provide a consistent and frictionless login experience
Reduce time-to-value for your learners
Increase your school's security levels
Easily track GDPR compliance
Single Sign-On is the technology that lets learners login into your school via a third party (such as Azure, Facebook, Google, Apple, and so on) instead of creating a new unique username and password — often too weak or easily forgettable.
At LearnWorlds, it's all about progress.
Up until today, there were few different ways to grant access to your learners to your online school: a straightforward 'new account creation,' social logins, a WordPress plugin, or even via API (through our magic support team).
You may still use 'new account creation' and the 'WordPress plugin' or anything else you had before. However, while these methods took you thus far, you know that at LearnWorlds, we don't like to settle — we want you to have the best online learning platform ever (yes, that's our aim!). And this is where these new updates come into play.
LearnWorlds Single Sign-On, for every tech-stack and every business requirement.
The new SAML-based Single Sign-On and Apple ID login will help you provide a better experience to your learners and efficiently manage their accounts in one centralized place regardless of your business model or tech stack! Here are three main scenarios we designed our new updates for:
1. Course creators who work mainly with a B2C audience and who don't need learners to access any other online business arm.
2. Entrepreneurs and organizations who want their users to log into their LearnWorlds online school with the same credentials they use for their website.
3. L&D managers who use their LearnWorlds school to train their employees and want them to access the academy with the same credentials they use for the other organizations' web applications.
New ways to access your LearnWorlds online school
You can choose how students log in to your school. Let's take a tour of these new tremendous functionalities of your school to find out which options are most suitable for your online school.
🍏 Apple ID
The new Apple login is the latest addition to the family of social logins available with LearnWorlds. If you wish, you can let users decide between Apple ID, Facebook, Twitter, LinkedIn, and Google.
Who is Apple ID for?
The new Apple ID login is recommended for course creators who work directly with individual customers (B2C). In most cases, they use their LearnWorlds school as their stand-alone online business, or they don't need learners to access any other online arm of their business. (Available to all LearnWorlds plans!)
What are the benefits?
Apple ID login makes it quick and easy for learners to log in. No passwords to remember, no extra accounts to manage or worry about. Students will not have to create a new password (and remember it every time!) to log in to your school.
This is already a huge benefit since you shorten the amount of time that it takes to locate and consume your content (aka the time-to-value we mentioned at the beginning of the post).
Secondly, the data of the users who will choose this option will be stored directly by Apple. This means that, as part of Apple's broader privacy push, your users will have at their disposal additional safe authentication factors — like Face ID and Touch ID — making your school safety online shine.
How to activate the Apple ID login?
Go to: Site Builder → Sign in/up and then manage your option from the navigation panel.
To activate Apple ID social login, select the Apple ID option in the Sign in/up page of your LearnWorlds Site Builder and use our pre-set Apple ID account.
💻 Connect your website with LearnWorlds (SAML 2.0 for CMS)
The custom URL Single Sign-On gives you the chance of creating one unique login access point for your LearnWorlds school and your website (when based on any content management system -CMS- supporting SAML 2.0. See list below).
Essentially, your users will be able to navigate through your ecosystem seamlessly. No more logging in and out. No more confusion.
Who is it for?
This solution is designed for all those course creators who have a website providing services behind a login wall and who want their users to log in to their LearnWorlds online school with the same credentials they use for the website (available with Learning Center plan).
What are the benefits of LearnWorlds' SAML 2.0 Single Sign-On for CMS?
Both users and businesses greatly benefit from SAML 2.0 Single Sign-On for content management systems (CMS).
You will not need to go through the hassle of managing multiple sets of customer data. They will all be centralized in one place (with no duplicates), meaning much less time spent on admin and peace of mind about privacy regulation (e.g., GDPR) compliance.
In the current digital landscape, businesses need to make customer interactions as smooth as possible to ensure conversion and retention. Online schools are no exception to this rule. Shortening the time it takes to reach the content you want to consume (aka time-to-value) is a crucial contributor to your success as an entrepreneur.
SSO will also result in your services (school + the rest of your online offering) being perceived as one, providing you with a complete white-label solution.
How to activate it?
I'm not going to lie, the setup is not easy peasy, and it may be handy to ask a trusted developer to help out. However, we created an extremely helpful guide that will show you step-by-step how to complete the implementation.
Before you start, double-check that your content management system supports SAML 2.0.
Which major CMSs support SAML?
Please note that this list includes the most popular CMSs. If your CMS is not included in this list, search for "*yourCMSname* supports SAML" – if the answer is yes, then the implementation should be possible.
A note about the WordPress plugin
The WordPress plugin was already in place, but it's always good to know that if you're using WordPress, you could use our WordPress plugin to connect your site with your LearnWorlds school to make the navigation between the two sites seamless. On your site, you can add a menu item with a link to your school.
When users of your website click on the link to the school, they will access your learning material without any further login walls.
The same applies when you create a series of courses on your site in a card style, and you want your members to access them directly from your site. Start from the Custom SSO URL page and use our WordPress-specific guide to set it up.
💼 Connect your organization with LearnWorlds (SAML 2.0 for Organizations)
The ultimate solution to join seamless user experience (UX), cybersecurity, and easy user management! Organizations that require to log in via an identity provider (IDP) can connect their LearnWorlds school and manage all users' credentials via the same IDP.
Who is it for?
This solution is designed for those organizations that use their LearnWorlds school to train their employees (or stakeholders), and that want them to access the school with the same credentials that they use for their emails inbox, HR platform, or CRM, etc.
What are the benefits of SAML 2.0 for Organizations?
The average employee uses daily at least half a dozen applications. Therefore employees need to move from one application to another without interruptions and won't lose time logging in and out or resetting passwords. Providing them with convenient and secure access to this ecosystem with a single set of credentials is becoming more critical as the number of apps in the organizations' ecosystems is growing exponentially.
On the other hand, as part of the HR team, you are probably busy enough to spend time on user admin, so having one centralized place to manage all your employees' data across apps is what you need.
SAML SSO powers your organization's app ecosystem. Once a user is authenticated to an application inside your ecosystem of apps, they can move from one application to the other seamlessly and without having to reauthenticate.
Last but not least, internal online academies, their content, and employees' data need to be safeguarded with the same security standard used by the rest of the organization's apps. Hence, the importance of including the internal academy in the platforms covered by the organization identity providers.
SAML-based IDP is a widely adopted enterprise solution. IDPs speed up the authentication process and reduce the number of password resets requests to your Help Desk (and, believe me, many password requests are engulfing your helpdesk), and provide multiple layers of protection against common password attacks.
How to activate a SAML Identity Provider?
We created this guideline to connect your IDP with your LearnWorlds school and detailed guidelines for each of the most popular identity providers (IDP) supporting SAML 2.0. We suggest sharing these guidelines with the person in charge of setting up your IDP.
For a quick check, find here a list of the most popular IDP using SAML 2.0:
Oracle
Active Directory Federation Services (ADFS)
SalesForce
Ping Identity
AWS
JumpCloud
Google authentication
Please note that this list includes the most popular IDPs. If your IDP is not included in this list, search for "*yourIDPname* supports SAML" – If the answer is yes, then the implementation should be possible.
📐 Custom solutions (Custom SSO URL)
Our platform can also support your own external authentication page implementation!
Not all websites are made equal. Therefore, we have also updated and introduced custom options to ensure we covered all bases – in case our built-in SAML, WordPress SSO plugin, or social logins solutions do not fit your system.
The aim is always to grant access to your school learners via an SSO authentication provider. In this case, you can implement an external authentication HTML page to let your learners log in.
The authentication page helps your users to:
Sign up
Login
Reset their password
When you set up your Custom SSO URL, your LearnWorlds school will redirect learners to your new custom HTML page.
Follow the steps in our guide to use this option.
How does SSO work?
Need one step back? No problem.
What is SSO?
Single sign-on (SSO) is a service that authenticates users of a platform, enabling them to use multiple applications with the same credentials without having to log in and out each time.
How does single sign-on work from the admin's point of view?
Admin can manage all users (like employees and customers) in one place. For example, when a new employee is onboarded, the HR team can grant them access to all relevant company's applications at once.
What's SAML 2.0?
Security Assertion Markup Language 2.0 (SAML 2.0) is a version of the SAML standard for authentication and authorization between security domains.
Organizations around the globe use SAML 2.0 to enable web-based, cross-domain single sign-on (SSO) and help reduce admin workload. With the new LearnWorlds Single Sign-On, based on SAML 2.0, you can grant users access to your online school after logging in via the identity provider, allowing a frictionless user experience across platforms with any domain and a streamlined admin process.
Check out our guides for more information on how to get started:
Sign in/up
Apple ID Login:
SAML Single Sign-On
WordPress plugin
Custom SSO URL
SSO and Apple ID Login: Better for Your Users, Great for Your Admin
We enable your students to have the best user experience and access your content as quickly as possible! We also ensure your content is protected and compliant, and finally, we want you to spend less time on admin!
The new Single Sign-On and Apple ID help you do just those things.
If you don't have a LearnWorlds school yet, start your trial to discover what SSO can do for you and so much more!
Act fast before our best
price goes away in:
Cyber Monday offer
30% off

for a limited time!
(Visited 1,062 times, 1 visits today)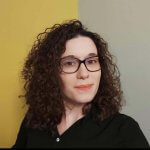 Sara is on a mission to keep up to speed the LearnWorlds' community with the latest feature releases and more. She lived and traveled all around Europe, gaining an MSc in Marketing, experience in tech, and passion for education.