Did you know that in several European countries, credit cards are not the most popular payment methods? Local payment methods are very popular and in some cases, customers may not even have a credit card, which means you are losing opportunities to sell.
For example, iDEAL is the most popular payment method in the Netherlands with at least 60% of Dutch shoppers using it to pay for their online purchases. Similarly, Bancontact is the most popular payment method in Belgium.
We are super excited to announce that we are the only global course platform allowing you to accept local payment methods your customers are familiar with.
Now, by using our Stripe integration, you will also be able to accept local payments through:
iDeal (Netherlands)
Bancontact (Belgium)
Giropay (Germany)
Sofort (Germany, Austria, Italy, Spain, Belgium, The Netherlands)
So, let's talk a bit more about these payment gateways!
iDeal
iDEAL is a Netherlands-based payment method that allows customers to complete transactions online using their bank credentials. All major Dutch banks are members of Currence, the scheme that operates iDEAL, making it the most popular online payment method in the Netherlands with a share of online transactions close to 60%.
iDEAL redirects customers to their online banking environment to authenticate a payment using a second factor of authentication and there is immediate notification about the success or failure of a payment. The exact customer experience depends on their bank.
Bancontact
Belgium's most popular payment method
Stripe users in Europe and the United States can accept Bancontact payments from customers in Belgium. During the payment process, your customer is redirected to their bank's website or mobile application to authorize the payment.
Bancontact is a synchronous method of payment. This means your customer takes action to send the amount to you through a redirect and there is immediate confirmation about the success or failure of a payment. The risk of fraud or unrecognized payments is extremely low with Bancontact as the customer must authenticate the payment with their bank. As such, there is no dispute process that can result in a chargeback and funds withdrawn from your Stripe account. Finally, Bancontact payments can be refunded up to 180 days after the original payment.
Giropay
Giropay is an Internet payment System in Germany, based on online banking. Introduced in February 2006, this payment method allows customers to buy securely on the Internet using direct online transfers from their bank account.
Giropay is an interbank system, and the official implementation of German banks for online banking. It is accessible by more than 40 million shoppers and accounts for 16% of all online transactions in Germany.
SOFORT
SOFORT is the main online direct payment method and works via online banking. It is the predominant online banking method in countries such as Germany, Austria, Switzerland and Belgium, making it a must-have for any business wanting to operate in this area.
The countries supported by this payment gateway are:
Austria
Belgium
Germany
Italy
Netherlands
Spain
Create, Market & Sell Online Courses through Local Payments with LearnWorlds
Now, it's easier to sell online courses to customers in Germany, Austria, Italy, Spain, Belgium, and The Netherlands by utilizing Stripe's local payment gateways.
Customers, there are more familiar with those and would be more likely to sign-up for your courses.
Are you ready to give it a go?
Get a 30-day trial with LearnWorlds and begin your online academy today.
(Visited 808 times, 1 visits today)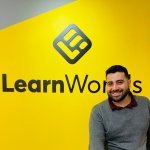 Nick Malekos is a Senior Digital Marketer in LearnWorlds. He is a results based and well-rounded Digital Marketer with years of experience in the education industry, writer and digital literacy trainer.