Regardless of your area of expertise or type of online business, it's important always to be learning and growing. After all, the business world is constantly changing, competition has gone global and fierce in all areas. You need to be able to adapt and up your game if you want to stay ahead of the competition, right?
In addition to the endless online courses, webinars, live events, and other online sources you can access to better your skills, books are – and we hope that will always be – around for us all to indulge in.
That's why we have compiled a list of 25 essential books that every course creator, edupreneur, or entrepreneur with an online business should read.
These books cover topics like business, marketing, social media marketing, personal development, and growth mindset, giving you the insights and skills you need to stand out from the crowd.
We didn't just pick 25 books at random. Each book we recommend has a "why." Why should you read it? What makes this book worth reading? What will you be able to learn from it?
Every book on our list has been researched and reviewed carefully to ensure that it is both engaging and informative. We hope you enjoy reading them as much as we enjoyed discovering them!
Whether you're starting out in business or looking to expand your online business, make sure you add these books to your reading list.
1. The Lean Startup: How Today's Entrepreneurs Use Continuous Innovation to Create Radically Successful Businesses – by Eric Ries
Book genre: business
The Lean Startup unveils the secrets to building a successful startup that turns into a sustainable business. The author shares practices that will take a new business out of the state of uncertainty all startups inherently are, including how to effectively measure their progress and predict what customers want so they can adapt in time.
What you'll learn
Build products people want by testing two critical hypotheses
Measure actual progress through actionable, accessible, and auditable metrics
Shorten the development cycle through rapid experimentation
Make better-informed decisions for your business
Why you should read this book
To find a flexible alternative to the traditional business plan.
2. The Start-Up of You: Adapt to the Future, Invest in Yourself, and Transform Your Career – Reid Hoffman and Ben Casnocha
Book genre: business
This is a book written by LinkedIn cofounder and chairman Reid Hoffman and author Ben Casnocha that aims to help aspiring entrepreneurs, and not only, skyrocket their careers or their business. The authors share tried-and-tested strategies of successful Silicon Valley startups.
What you'll learn
Plan, prepare for the unknown, and pivot
Network effectively and create allies you mutually support each other
Identify breakout opportunities
Take smart risks
Why you should read this book
To boost your career or business with advice from the cofounder of the top professional networking platform.
3. The E-Myth Revisited: Why Most Small Businesses Don't Work and What to Do About It – Michael E. Gerber
Book genre: business
With insights drawn from years of personal experience as an entrepreneur, Michael E. Geber debunks the entrepreneurial myth – the idea that small businesses are founded by entrepreneurs when they are, in fact, founded by people who used to be employees. This book takes the reader through all the steps of building a successful business with a growth mindset and teaches how to work on your business instead of in your business.
What you'll learn
The 3 different personalities of a business owner: Entrepreneur, Manager, and Technician
The 3 growth stages of business: Infancy, Adolescence, and Maturity
Create a "franchise prototype" so that every idea is tested and perfected until it works
A 7-step business development program
Why you should read this book
To get an alternative, "tell it like it is" perspective on business growth and what it takes to run your own business.
4. The $100 Startup: Reinvent the Way You Make a Living, Do What You Love, and Create a New Future – Chris Guillebeau
Book genre: business
This book presents in detail 50 case studies of high-earning entrepreneurs that started with low investment – from how they started their businesses to how they managed to stick around despite the mistakes they made. In almost every instance, these businesses started as a side hustle that derived from personal passions that were monetized.
What you'll learn
The 3 key foundations of success
Launch your business step by step
Manage your finances
The most important business aspects to measure success
Why you should read this book
To find practical advice on how to turn your passion into a business without disrupting your current life.
5. The Startup Owner's Manual: The Step-By-Step Guide for Building a Great Company – Steve Blank and Bob Dorf
Book genre: business
This comprehensive guide developed by Silicon Valley startup expert Steve Blank contains over 100 charts, graphs, diagrams, a glossary, and checklists to help you develop a Customer Development plan and, consequently, a profitable business. A bonus feature of this book is the research findings on entrepreneurship from HBR contributors.
What you'll learn
Common mistakes that jeopardize your startup's viability
Identify potential customers and develop an approach to win, retain, and expand them
Use the Business Model Canvas to develop hypotheses that will help your business grow financially
Position your product in the market effectively and make partnerships
Why you should read this book
To get actionable, step-by-step guidance to building your business.
6. Zero to One: Notes on Startups, or How to Build the Future – Peter Thiel
Book genre: business
Peter Thiel, co-founder of PayPal and Palantir and investor in startups like Facebook and SpaceX, promotes the idea that progress doesn't come from copying competitors (horizontal progress) but from creating a monopoly (vertical progress), i.e., building unique and highly valuable products and services. Although the book focuses largely on tech companies, the ideas presented are applicable for any type of startup.
What you'll learn
Reconsider widely spread "business wisdoms"
Find uncovered customer needs to build your product
The characteristics of monopolies
The steps to building a monopoly
Why you should read this book
To debunk myths about businesses and gain a new perspective.
7. The Hard Thing About Hard Things: Building a Business When There Are No Easy Answers – Ben Horowitz
Book genre: business
The well-known Silicon Valley entrepreneur Ben Horowitz shares his wisdom and discusses the hardships of running your own business with a touch of…rap lyrics. In this book, you'll find solutions and advice on how to handle different problems and dilemmas that come up while you're running your business. The book includes sample interview questions, documents, and checklists.
What you'll learn
How to set your business up for success as you're building it
How to make great hires
How to handle crisis
When and how you should sell your company
Why you should read this book
To get an honest idea of what it looks like to be an entrepreneur and find solutions to practical problems that arise while running a business.
8. The Pumpkin Plan: A Simple Strategy to Grow a Remarkable Business in Any Field – Mike Michalowicz
Book genre: business
Can you grow a business like you'd grow…pumpkins? Inspired by the story of a local farmer who grew giant pumpkins for a living, Mike Michalowicz developed the Pumpkin Plan and grew his own business into a multi-dollar company. The Pumping Plan is a 3-step plan that can be summarized like this: plant the right seeds (do what you're best at), weed out the losers (customers that don't bring value), and nurture the winners (valuable customers).
What you'll learn
The Pumpkin Plan in detail
The three types of clients and how to "deal" with them
How to keep your most valuable customers.
The secret to "winning the prize," i.e., outgrowing the competition
Why you should read this book
To explore a customer-oriented approach to growing a business.
9. Profit First: Transform Your Business from a Cash-Eating Monster to a Money-Making Machine – Mike Michalowicz
Book genre: business
In this book, Mike suggests that the key to effectively managing business finances is to take profit first and then plan for expenses accordingly. The book is filled with practical tips and case studies for better comprehension.
What you'll learn
Simplify accounting and shift to a new accounting formula (Sales – Profit = Expenses)
Develop financial habits that will allow you to prioritize profit
Manage your personal finances as well as your business finances
Why you should read this book
A revolutionary approach to managing your business finances.
10. The Art of the Start 2.0: The Time-Tested, Battle-Hardened Guide for Anyone Starting Anything – Guy Kawasaki
Book genre: business
A book addressed to aspiring entrepreneurs, and anyone embarking on a new venture of any kind, the Art of the Start gives advice on all burning matters of a business, from funding to building a social media presence and effective leadership.
What you'll learn
The right questions to ask as you get started
Everything you need to have dealth with before you launch your business
Fund your business and hire the right people
Build engagement on social media
Why you should read this book
To get a clear idea of what it's like to start a business and how to manage it properly.
11. Launch: An Internet Millionaire's Secret Formula To Sell Almost Anything Online, Build A Business You Love, And Live The Life Of Your Dreams – Jeff Walker
Book genre: business
Successful entrepreneur Jeff Walker bootstrapped his first internet business from his basement. In this book, he shares his formula for launching a new business and setting it up for success since day one – a formula that many entrepreneurs have tried with impressive results. The book also addresses existing businesses that want to boost their sales or launch a new product.
What you'll learn
Identify your target market
Get your target market excited about your product (even before there even is one)
The four sequences of the Product Launch Formula: Pre-Prelaunch, Prelaunch, Launch, and Post-Launch
Why you should read this book
To find out how to launch your business or a new product and start selling ASAP.
12. The Harvard Business Review Entrepreneur's Handbook: Everything You Need to Launch and Grow Your New Business – HBR
Book genre: business
A practical guide to launching a successful startup that offers advice on every aspect of a new business, regardless of size or industry. From developing a business plan to mitigating risk with experimentation and crafting an effective pitch, this book covers it all.
What you'll learn
Fundamental knowledge for entrepreneurs, like business models and funding options
Identify business opportunities
Develop sales and marketing programs
Build your company culture as your business grows
Why you should read this book
To get actionable and practical advice from a trusted source.
1. Building a StoryBrand: Clarify Your Message So Customers Will Listen – Donald Miller
Book genre: marketing, branding
This book focuses on marketing and, more specifically, on how to craft your messaging and brand story in a way that resonates with customers to maximize conversions and retention. Donal Miller explains the 7 components of a successful Brand script that can be applied to anyone building a personal or professional brand.
What you'll learn
Create effective and simplified messaging
Position your product as the solution (and other tricks that convert)
Common mistakes in a marketing branding strategy
Build effective CTAs
Why you should read this book
To discover the secrets of effective messaging and brand building.
2. DotCom Secrets: The Underground Playbook for Growing Your Company Online – Russell Brunson
Book genre: marketing strategy
This book unveils the real problem behind low traffic and conversion and shows you how to identify your ideal customer and build successful sales funnels when selling online.
What you'll learn
The secret to attracting initial clients to your business
How to convert the traffic you can't control into your own
The "Soap Opera email sequence," i.e., a sequence of emails that converts
The 23 elements of an effective sales funnel
Why you should read this book
To get advice on building your sales funnel and an email marketing strategy.
3. One Million Followers: How I Built a Massive Social Following in 30 Days – Brendan Kane
Book genre: social media marketing
Brendan Kane has advised huge brands like Vice and IKEA on how to grow their online audience and achieve high levels of engagement – and now he's sharing his secrets to building a loyal following across all social media platforms. The book also features interviews with celebrities, influencers, and marketing experts.
What you'll learn
The most engaging types of content
The Process Communication Model, so you craft messaging that resonates with the most common personality types
Grow a following on Facebook (before moving on to other platforms)
Questions to ask to identify your target audience
Why you should read this book
To master engagement through social media.
4. The 1-Page Marketing Plan: Get New Customers, Make More Money, And Stand out From The Crowd – Allan Dib
Book genre: marketing strategy
Entrepreneur and marketer Allan Dib simplifies your marketing strategy so that you can grow your small-medium business. The book describes the process to create a (literally!) one-page marketing plan using a template with just 9 squares.
What you'll learn
Marketing strategies that work for SMBs
Attract clients and increase the profit you gain from existing ones
How to set high prices without disgruntling customers
How to raise above the competition in your customers' eyes
Why you should read this book
To develop a practical and easy-to-follow marketing plan.
1. The Art of Possibility: Transforming Professional and Personal Life – Rosamund Stone Zander and Benjamin Zander
Book genre: personal development, growth mindset
Conductor of the Boston Philharmonic Benjamin Zander and psychotherapist Rosamund Stone Zander. Through personal anecdotes and inspiring stories, this book explores 12 strategies to unleash your creativity in every aspect of your life.
What you'll learn
How to change your narrative and reframe the way you see your problems
Have a more positive outlook on the world and the possibilities it offers
Overcome your fear of failure
Create an ambitious vision for yourself
Why you should read this book
To get a virtual "push" to overcome your fears and reimagine yourself as an entrepreneur or anything you wish.
2. Secrets of the Millionaire Mind: Mastering the Inner Game of Wealth – T. Harv Eker
Book genre: business, growth mindset
T. Harv Eker introduces the notion of money blueprint – your "default financial setting" that acts as a predictor of financial (and not only) success. The money blueprint is formed based on our childhood experiences. This book will show you how to change your money blueprint and develop a mindset for success.
What you'll learn
Understand how you've been programmed to perceive money (the factors at play)
Grow an aggressive and can-do attitude towards life and money
Use "declarations" to send positive messages to your unconscious mind
Why you should read this book
To let go of limiting notions about your financial status and develop a new mindset that will set you up for success.
3. The 4-Hour Work Week: Escape the 9-5, Live Anywhere and Join the New Rich – Timothy Ferriss
Book genre: business, growth mindset
Startup advisor Tim Ferriss has written a book for people who want to move past the 9-5 mindset and the concept of living a life saving money that you'll enjoy upon retiring. This book is a step-by-step guide to restructuring your life so you can make more time and money and increase mobility immediately.
What you'll learn
Create an automated income stream
Achieve more freedom in terms of time and location
Overcome your fears and focus on your dreams
Declutter your life
Why you should read this book
To put your life in order and more time to do the things you love.
4. Think and Grow Rich: The Landmark Bestseller Now Revised and Updated for the 21st Century – Napoleon Hill
Book genre: personal development, growth mindset
To create this book, originally published in 1937, Napoleon Hill studied the habits of more than 500 millionaires of his time over the course of 20 years. He then created a list of 13 principles that lead to wealth (the "money-making secrets"). The updated version is enriched with examples of modern millionaires, like Bill Gates.
What you'll learn
How to use self-suggestion to build faith and believe that your goals are attainable
How to make decisions instead of wishes
Why it pays to join mastermind groups
The notion of Infinite Intelligence
Why you should read this book
To develop a new mindset using alternative, more "spiritual" methods like auto-suggestion.
5. The Science of Getting Rich – Wallace D. Wattles
Book genre: personal development, growth mindset
Written more than a century ago, this book supports the premise that, to become wealthy, you need to provide value to other people first. And it shows steps to increase the value you offer to other people.
What you'll learn
Ask the right questions to create your vision
The importance of being creative
How to impress everyone you interact with
How to start making money fast
Why you should read this book
To become more confident about money.
1. The Everything Store: Jeff Bezos and the Age of Amazon – Brad Stone
Book genre: biography
Get inspired by the story of one of the most successful online businesses, Amazon, and its founder Jeff Bezos. With information retrieved straight from Amazon employees and Bezos' family, the author has compiled the biography of a revolutionary business and its core business principles.
What you'll learn
The "regret-minimization framework," i.e., how to transition from leaving a stable job to starting a business
Why you should focus on your customers instead of your competitors
Amazon's leadership principles
Bezos's views on new hires and team communication
Why you should read this book
To get into the mind and learn the business thinking of one of the most brilliant entrepreneurs of our time.
2. Elon Musk: Tesla, SpaceX, and the Quest for a Fantastic Future – Ashlee Vance
Book genre: biography
Ashlee Vance recounts the tale of the visionary entrepreneur who wants to relocate the human race to Mars, describes the way he has impacted the world, and shares his dreams for the future. An inspiring story of a man of great genius and willpower that any aspiring entrepreneur must know.
What you'll learn
The vision behind Musk's ventures
Ask the right questions to find out what you want to do
Create opportunities for yourself
The power of determination
Why you should read this book
To get inspired and create your own vision. To start dreaming big.
3. Shoe Dog: A Memoir by the Creator of Nike – Phil Knight
Book genre: biography
Nike founder and CEO Phil Knight tells his story and that of one of the most recognizable brands on the planet. Find out the difficulties of running your own business from the man who built a widely successful company as a…high school project!
What you'll learn
Seize opportunities
The importance of enthusiasm in making a sale
The impact of a positive company culture
Get out of your comfort zone
Why you should read this book
To understand the hardships of entrepreneurship and the importance of enthusiasm, persistence, and positivity.
4. Steve Jobs – Walter Isaacson
Book genre: biography
This book couldn't miss from our list and barely needs any introduction. Discover the life, vision, values, and hurdles of one of the most recognizable entrepreneurs of our times.
What you'll learn
How joining forces is beneficial for business
Steve Job's way of motivating people
The power of simplicity
How to catch up with the competition when you've stayed behind
Why you should read this book
To get some interesting and innovative views on entrepreneurship.
So, Which Will be Your Next Read?
These were some of the most popular, insightful, and exciting books from top professionals in their fields! Which ones got your attention the most?
(Visited 483 times, 1 visits today)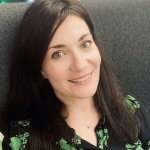 Androniki is a Content Writer at LearnWorlds sharing Instructional Design and marketing tips. With solid experience in B2B writing and technical translation, she is passionate about learning and spreading knowledge. She is also an aspiring yogi, a book nerd, and a talented transponster.