Ready to add even more power to your school? Buckle-up then!
We already announced this to our beloved LearnWorlds Creatorsvia email, and now the time has come to reveal it to all of you. We've launched four new amazing features one after the other!.
Now live
👯New bulk user actions – a huge time saver!
Now you can enroll, unenroll, suspend, or delete your learners at the speed of light by multi-selection, or by file upload, directly from your All Users page.
You have at your disposal the advanced search function that allows you to identify and filter the users you need to include in any given group for your bulk actions using the tags you've pre-set or any combination of the 60+ filters available.
You will be able to monitor all the bulk actions performed in your school on the activity history page, so you never lose track of who updated what and when.
Bulk user actions and advanced research are accompanied by user interface enhancements, such as:
– individual user cards which display more information like UTM parameters and user behavior stats
– user management menu which allows you to see or update information like signup and custom fields, email, and GDPR preferences.
Together with the pre-existing mass user tagging and upload, these new features grant you higher control over what happens in your school and save you time by streamlining tedious administration tasks.
Go to: Users → All Users to perform your first bulk action today!
👉 Bulk user actions and advanced search are exclusive to schools on the Learning Center plan!
💌 Boosted emails integrations
Engage with your audience more effectively than ever with the enhanced integrations for Mailchimp, ActiveCampaign, AWeber, and ConvertKit, along with the new lead capture capabilities of your Site Builder.
What's new?
Better quality, quantity, and exploitability of the data synced from your LearnWorlds school to your favorite email marketing tool. More data, more love…. More sales!
💌 Email integrations
➡ More tags to your email system Automated action tags (Auto-tagging): "label" your learners whenever users become paying customers, enroll or complete a course, are awarded with a certificate, or even when they preview a free section of a paid course. You can use this to trigger automations to nurture your existing audience, cross-sell and upsell.
➡ More merge tags, UTMs, and Custom Fields to your email system: add extra personalisation to your emails for your learners or leads…and it will feel (almost) like writing to your pen pal!
💍 Lead capture and engagement:
➡ New lead grabber widgets with First & Last name: Collect your visitors details with a lead capture form with First, Last Name and email! Extra tip: you add a lead grabber to popups too!
➡ UTM tracking: keep track of where your audience comes from, so you can maximize your effort on the most lucrative channels.
🌟 Create highly professional popups for your school
We just launched the most advanced Popup Builder you can find in any online learning platform. Now you can create popups to notify the users of a discount, expand your mailing list, invite them to a webinar, download a lead magnet… and so much more!
Engaging visitors and learners has never been easier.
The familiar interface you love… plus popups! The newborn Popup Builder provides the most intuitive way to build and manage beautiful popups for your LearnWorlds school. Our dev team created an easy workflow, entirely manageable in one single and familiar interface, your LearnWorlds Site Builder.
How to create your first LearnWorlds popup? Already with LearnWorlds? Perfect! Go to: Site Builder -> Edit School Site -> Popup -> New Popup.
Select the popup template you want and start creating! For example, you can use popups to capture their emails, display promotions, flash sales, or coupons, inform users about a new course, welcome your users with a video message, display before-you-go message…
Create a stand-out design: You can take inspiration from the designer-made, ready-to-use templates available and adjust the layout until it's just perfect for what you want to achieve. Of course, they all adapt to any device.
Tailor and target your message to your audience at the right time: You can simply select the audience you want: logged-in or out and any tag you may have used to distinguish your contacts on our Popup Builder.
Moreover, you can select the pages where you want the popup to be seen and whether you want it to appear after a certain amount of time the page loads, or after a certain percentage of page scroll, on click, detected user inactivity, or even exit intent.
Once you are happy with your creation, test it and let your popup… pop up!
Popup analytics: You can monitor views, conversions, and time-open evolution overtime.
Learn more about the new Popup Builder here.
The built-in Popup Builder that Does It All
With Popup Builder, we managed to create the ultimate tool that offers superior design and marketing advantages. You get an unparalleled design customization level, made possible with all the power of LearnWorlds SiteBuilder, with its many features and widgets.
Forget about the boring, annoying popups. Experiment with what works best for you and engage your learners!
Learn more about the new Popup Builder here.
💰 New payment section: so seamless your learners won't even notice
Here's the first of the four new features we promised to our LearnWorlds Superstars. If you are selling content, this is the beating heart of your school. The new payment section is here to help you to improve your conversion rate. How?
Pay & enroll: Until now, your customers had to create an account before they could purchase a course. But all that is about to change! Your learners are no longer required to login or create an account before buying a course in your school. Instead, they can check out and sign up at once!
Update this functionality now in your school! Go to Site Builder → Site Navigation → Allow payment page to logged-out users.
New templates + Look & Feel customization of each element: Pick one of the new templates and customize it! Why not try out the new compact 2-column templates, for example? Your learners won't even need to scroll to complete it!
Remember you have the option to use the payment page or to place a payment section on any page of your LearnWorlds school. Once you decide on the best position, go to Add section → Payments, then pick your favorite and customize it by adding, drag, and drop all the widgets you wish, including social log-ins!
Want to really super charge your payment section? Then you can add school-wide coupons directly to the checkout and use automated user tagging to target users for future campaigns.
Learn more about the new payment sections >
Best of all? It's available to all our subscription plans!
Act fast before our best
price goes away in:
Cyber Monday offer
30% off

for a limited time!
What do you have to do to get started?
Pick your favourite email marketing tool, create an account and then activate the corresponding integration in your school. You can check our integration-specific support articles:
And if you need extra inspiration on what you can do with our improved email marketing, you can start from here:
We'll update this article every Tuesday. Save this page to your favorites!
LearnWorlds is the fastest-growing platform for content creators. If you want speed, you are boarding the right rocket!
(Visited 2,084 times, 1 visits today)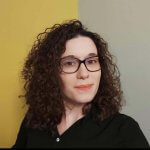 Sara is on a mission to keep up to speed the LearnWorlds' community with the latest feature releases and more. She lived and traveled all around Europe, gaining an MSc in Marketing, experience in tech, and passion for education.