Let's talk about the million-dollar question: What should you charge for your online coaching business services and products?
When it comes to pricing your coaching program, this question is followed by so many more questions you have to take into account that it can be overwhelming.
How do you come up with a fair price for both you and your clients?
Should you offer discounts, and if so, how often and to whom should they be offered?
Are there any other ways to increase your income while keeping your prices low enough that clients can afford them without breaking the bank themselves?
Do you need to raise your prices now that your business is doing well, or are there other ways to bring in more revenue without alienating current or potential clients?
How do you find the balance between what's fair for you and what's affordable for your clients?
Is your mind already spinning? Let's help you put an end to the pricing challenge once and for all!
LearnWorlds has thousands of coaches of all different industries and business sizes using our platform to build and market their coaching programs. Most of them have built thriving businesses both locally and internationally.
Having thoroughly studied our coaching customers' business models and the way they operate, we have identified a common, proven approach they use to determine and price their coaching programs. Yes, there is a recipe for success that you can also apply and adjust to your online business!
What to Consider When Pricing Your Coaching Program
When calculating the price tag for your coaching services, there are a number of factors you need to take into consideration. From how long you need to spend with each coaching client, what external resources are needed, and any related overhead costs. Also, factor in the value of the coaching result, providing an experience that clients cannot buy anywhere else.
Remember that pricing too low could fail to reflect your true value and make it difficult for clients to justify investing in your coaching program in the first place.
On the other hand, setting prices too high could turn off potential customers by making them feel like they can't afford it. In either case, losing out on potential customers isn't a desirable outcome.
Besides, when considering prices for your coaching program, be mindful of balancing the value you deliver against existing market forces; you'll have found the right balance and ensure success with your coaching program once both you and your clients are satisfied.
Here are some key points to keep in mind:
🕵🏼 See how much other coaches charge.
Offer your courses at a reasonable price that matches the overall prices of your coaching niche. Search for relevant online courses to see what other coaches are charging, and stay within this range.
⭐ Your price should reflect your worth.
Worth and experience are not synonymous. If you are new to the business, you might think it's best to charge a really low price to be more competitive. And although it makes sense that an established professional will charge more than a novice, this doesn't mean you should sell yourself short.
In addition, low prices might raise suspicion when your competitors are charging hefty rates. They'll get your prospects thinking you may not know what you're talking about. Therefore, think twice before offering business coaching packages for $10 just to get the ball rolling.
👨‍👨‍👧‍👧 Different types of coaching attract people of different incomes.
In B2B coaching, the profit margin is high, as you are selling to companies that are looking for top-tier coaching and are willing to pay for it. In B2C coaching, the prices are usually lower.
Relationship or fitness coaching, for example, attract people from all walks of life and varying incomes. Again, setting your price according to the average market price is best.
Monetization Models for Pricing Your Online Coaching Program
Let's see the different types of monetization models you can use to price your online coaching program. The standard tiers of online course pricing are the following:
🆓 Free
It doesn't hurt to offer a mini-course for free if you have built an online academy. A free course allows potential clients to "test the waters" and better understand whether your coaching style resonates with them.
Follow this approach if you are new to the business and are trying to get some reviews for your website.
💲 Paid/per program
Generally, you should charge for your programs. Having a reasonable price for your program reflects your quality of work, attracts clients, and generates income.
There are 20+ eLearning types of content you can create and offer as part of your coaching programs. There is no one-size fits all content strategy, in this case, you can freely mix and match content types and see what works best for your audience or groups of customers. Most coaches usually use a mix and match of the following:
Self-paced online course: where clients view PDFs, eBooks with interactive units and possibly narration, videos, audio files, and other multimedia elements in a consistent online course. There are a variety of coaching scenarios where this type of content would be useful.
As an example, you might consider using it if:
you already have learning materials in presentation formats, documents, PDFs, or other formats, you can easily transform them into an online coaching program
you need to convert some offline coaching into an online format as soon as possible
you need a refresher coaching session for a group coaching program
Assessments: Quizzes, tests, self-assessments, and knowledge checks play an essential role in almost any type of coaching. You can use assessments to monitor your learners' knowledge and ensure your coaching objectives are being met. As well as providing a natural break between main topics in your program, they are also an engaging and interactive way to break up the content in your coaching modules.
Using assessments depends on the type of program you are building, whether it is formal or informal, accredited or not, and a number of other factors. As you plan your coaching program, keep these things in mind:
A short final quiz may be more appropriate for short, informal programs.
If the program is longer, you might want to consider a more formal final assessment that includes feedback and information slides.
To ensure your coaching progress, you can invite your clients into self-assessment modules of your program for them to reflect on their transformation along the way.
Webinars or Live sessions: Webinars are perfect for sharing information with large groups that aren't physically together. You can also record them for those who can't attend live.
This type of event can be incredibly captivating. Take, for example, TED talks, if you have ever watched one, then you already know how effective and engaging they are.
Your webinars and live sessions can be a great addition to your self-paced programs, creating a blended coaching product with a higher personalization level and can have an increased perceived value.
📦 Paid/per bundle
Offering a package of bundled coaching sessions or programs is ideal for creating a transformation roadmap for your clients. You can group self-paced programs and private sessions, offering your engaged clients a needed level of personalization.
There is no restriction on how these packages should be structured. For example, you might offer a six-month program including a specific number of 1:1 sessions plus access to exclusive learning material.
It is important to tailor your package length and number of sessions to what you are trying to achieve for your clients. In this way, you don't charge your clients for the time you spend but rather for the results you deliver, the transformation of their lives.
By putting it like that, you automatically make it much more enticing. Your client isn't just paying you for time; they're paying for a transformation, a specific outcome.
It's a win-win situation for both you and your clients. Your benefit lies in creating a customized offer that meets your time and monetary needs, rewards loyal clients, attracts new clients (e.g., with a starter bundle), make seasonal promos, and more. Whereas your clients benefit from this since they are more likely to achieve their goals.
🔄 Paid subscription/membership
The practice of charging a set amount each month is also widely used among online coaches. The subscription-based business model is very popular, as it engages customers, fosters long-term relationships, and helps retain them.
Clients who pay a recurring amount of money are also motivated to be more diligent with their coaching since they have to reflect on their progress over time.
This pricing structure involves offering a specific service (agreed upon beforehand) in exchange for a monthly fee. Your service may include a certain number of 1:1 sessions per month, as well as other digital products that you deem necessary.
Charges for retainers have their advantages and disadvantages. Here's when this pricing strategy works best:
you are addressing a topic that involves continuous coaching.

If you charge a monthly fee, you want your clients to stay with you for the long term. This pricing is ideal for ongoing training that your clients require over a long period of time. An example of this is personal fitness training, life coaching, or career coaching.

your clients will require a longer time to achieve their end goal.

When clients want a specific result in the fastest possible time, charging a retainer does not work well. A monthly subscription can be a good option if your coaching subject often requires working with your clients for many months in a row. Examples of this include life coaching, mindfulness programs, personal training, business coaching, etc.
We do not recommend choosing this pricing model if your business does not meet the conditions above or if you want to assist your clients in achieving a result in a short amount of time.
⏳ Charge per hour
Online coaching is often priced at an hourly rate by the amount you charge per hour. Taking this approach has both pros and cons.
Hourly billing is a good option if:
you have a topic that can be addressed in a few coaching sessions.

In this case, charging by the hour can be a lucrative and easy choice.

online coaching is not your primary business.

Perhaps you're selling other digital products, such as online courses, and you want to provide in-depth instruction to a select group of students. When you do not offer continuous coaching sessions, it makes sense to charge by the hour.
However, if you plan on offering multiple coaching sessions or training sessions for your topic, this pricing strategy may not be a good long-term strategy.
Hourly pricing can make attracting coaching clients easier, but retaining them can be more challenging. Without retaining your clients, you will not be able to guide them toward their desired outcomes.
As a coach, your business value lies in the results you help your clients achieve, not in the time you spend with them. Ultimately, this pricing strategy might harm not only you but also your clients. In other words, if you decide to try it, be very cautious.
Final thoughts
If you're an online coach or thinking about becoming one, congrats! You've chosen an amazing career path that can be flexible, fun, and very rewarding.
LearnWorlds makes it easy to implement any of the pricing models and coaching programs we suggested in this article, so you can start building your successful coaching business today. With everything from building a subscription and membership website to selling bundles and single programs, offering 1:1 sessions or webinars for your group programs, and providing free coaching sessions or other content material! All integrated into one platform. Definitely, LearnWorlds has everything you need to succeed.
So what are you waiting for? Take your coaching business to the next level with LearnWorlds – the only learning platform you need to grow your impact and deliver transformational experiences for your clients.
Claim your 30-day free trial to build and launch your successful coaching business today!
(Visited 1,489 times, 4 visits today)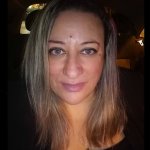 Rosemary is LearnWorlds' Content Marketing Manager. She has over 2 decades of experience in omnichannel marketing and content writing for the IT and SaaS industry. Her expertise lies in crafting effective content marketing strategies that attract, engage, and nurture customers, enabling LearnWorlds to reach its target audiences with precision.