Wednesday, February 15th
10:00 AM PST / 1:00 PM EST / 7:00 PM CET
How to Build Your Branded Mobile App
The LearnWorlds Mobile App Builder
Save the Date
Wednesday, February 15th
10:00 AM PST / 1:00 PM EST / 7:00 PM CET
About this Webinar
The LearnWorlds Mobile App Builder is a white-label solution to build your own academy's native mobile learning app for iOS and Android. You can leverage the powerful click-and-edit visual builder functionality to create your app like a pro without a line of code.
During this 30-minutes session, you will learn how to customize your app to connect your brand with your learners, how to test your app in real time, and how to launch your app in your own app store accounts using the Mobile App Builder. Attendees will learn how to:
Customize the look and feel of their academy's mobile app
Experience real-time app testing via their smartphones
Create their own app store developer accounts
Publish their apps automagically
(Visited 13,181 times, 38 visits today)
Reserve your spot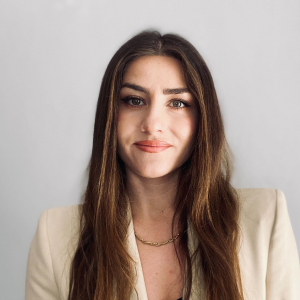 About the Speaker
Eliza is a Learning Designer and a technology enthusiast with over 10+ years of experience in informatics and customer service environments.
View All Webinars