Turning a hobby into a regulated, licence delivering online academy
for Professionals
Lee Carseldine tells us about how he went from being a professional cricket player to drone operator, how they achieved exponential growth with online courses and how to embrace a culture of experimentation and success.
Don't have a School yet?
Start your Free online School Now
Create New School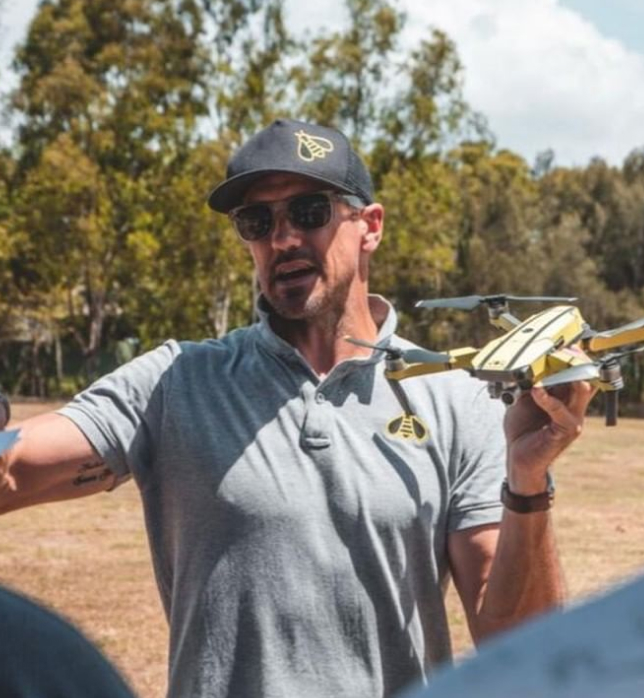 Introducing
Lee Carseldine
Lee Carseldine is an all around unique individual: an ex professional cricket player, TV Survivor runner-up and multiple business founder, he started
Droneit
by being it's sole operator and grew it by using the tools that he used throughout his career, setting success as the ultimate and only goal of his endeavours. Although it started as a services company, the training division quickly became the core business unit.
Initially, the work was all based around me flying for clients all over Australia but with the advancement of technology and changes in regulation over the years, I pivoted the business model to a training focus as I saw a huge opportunity in the market.
Addressing the technical challenges brought about by growth
James and Lee saw the need for a new way in delivering drone training courses but the shift to online was not easy, they had to switch from physical, face-to-face classes to a custom learning platform and then an LMS platform, all while adhering to strict regulations set by the Civil Aviation Safety Authority.
"We were very disappointed in the majority of the LMS solutions we tried as they simply lacked major functionality."
Could your sector also be revolutionized by a shift to online learning?
LearnWorlds comes into focus
Lee and James decide that LearnWorlds is the ideal solution
When James, the CEO, and the Droneit team tested Learnworlds
✊
❤
🎓
thoroughly, they were surprised at the value for money it offers and immediately decided that it was the way forward for their business. Features such as the custom code and embedding, were crucial, while the social features such as the forum and the competitive pricing made the decision all too clear. With LearnWorlds Droneit feels that they can assist their customers from the start of their journey all the way to completion when they undertake their final exams.
Learnworlds has been instrumental in building Droneit as the biggest, most reputable e-training organization in Australia. It is the most cost-effective and user-friendly platform in the market.
You need a strong marketing team. Hire one or find other solutions you can afford. Also, people don't want to sit at a computer reading, you need videos or audio files.
Read more about...
Setting success as a state of mind
Addressing growing pains
Choosing the best LMS for your needs
Getting the most out of LearnWorlds
Differentiating through experimentation
Building the optimal online school
Create your own school