According to the Future of Jobs 2023 report, developing technology skills is increasing in importance in the financial sector.
The rising consumer expectations and unprecedented integration of technology are only a couple of the reasons why financial institutions need help modernizing their services and keeping their clients.
When approached methodically and with a forward-looking mindset, employee upskilling can make a huge difference and help the finance sector pick up the pace and stay at the forefront of technological innovations and guarantee superior customer service.
This post will leave no stone unturned – we'll dive deep into the challenges the financial sector is facing and see how employee upskilling can successfully address them.
We'll also share a step-by-step guide for building an effective employee upskilling program.
An employee upskilling program is a training initiative offered by an employer to help their employees acquire new skills or improve existing ones.
Such programs aim to enhance employee performance, support career goals, strengthen the company's competitive edge, and improve employee satisfaction and retention.
Upskilling programs can take various forms, like on-site training, online courses (custom or off-the-shelf), mentorship programs, job shadowing, and workshops.
The topics covered can be job or industry-specific, like "cybersecurity compliance in the finance sector". But with leaders across all sectors realizing the importance of soft skills, training topics such as analytical skills, communication, or project management, training also focuses on broader topics.
Employee upskilling offers several benefits regardless of the industry an organization operates. Let's see these benefits before specifically addressing the financial sector.
Improved job performance
When employees receive job-specific or soft skills training, they enhance their competencies and adaptability. Therefore, they become more efficient when performing their daily tasks and better prepared for future developments that may require them to work following new processes or using new tools.
Increased innovation
Upskilling provides employees with the necessary knowledge and skills to stay updated with the latest industry trends. Most importantly, it keeps their minds sharp and ignites creativity, which eventually helps them come up with innovative solutions that can bring the company above the competition.
Customer loyalty
When employees are well-trained and have the necessary skills to perform their jobs efficiently and without mistakes, this reflects both on how they serve clients (if they have a client-facing position) and the end product/service a company offers. This can significantly improve customer satisfaction and loyalty.
Higher employee engagement & retention
Providing employees with opportunities to learn and grow leads to increased job satisfaction and a sense of fulfillment.
As they become more competent and teamwork improves, employees are happier with their job and their workplace – not to mention that they have increased chances of getting promoted. This, in turn, leads to greater employee loyalty and retention.
Enhanced reputation
A competent workforce can help an organization stay competitive by offering quality products & services, keeping up with – or even leading – industry trends, and swiftly adapting to increasing customer needs. This can lead to increased brand recognition and positive word-of-mouth.
Increased revenue
As a result of all the above – improved job performance, lower employee turnover, innovation, customer loyalty, and competitiveness – companies that invest in employee upskilling enjoy higher revenue and financial stability.
We briefly mentioned that technology and consumer demands are shaping the financial sector – but there's more to it. In this section, we're going into detail about the challenges the financial sector is facing and how employee upskilling can address each one.
Integration of technology
The financial services sector has leveraged technology to the maximum to improve customer experience and streamline operations.
The integration of technology has revolutionized the industry, with new fintech companies emerging and traditional financial institutions embracing digital transformation.
Some aspects where the integration of technology is prominent are:
Digital payments: The rise of digital payments has transformed the way people make transactions – from anywhere and at any time. Today, consumers can make payments using their mobile devices, contactless cards, and digital wallets.
Data analytics: Financial institutions are now able to collect and analyze vast amounts of data to gain insights into customer behavior, risk management, market trends, and more. This has enabled them to personalize their products and services, tailor their marketing efforts, and make safer, data-driven decisions.
Blockchain: Blockchain technology is being used to facilitate secure, transparent transactions without the need for intermediaries. This has the potential to significantly reduce transaction costs, improve the security and transparency of financial transactions, and speed up settlement times.
Artificial intelligence: Financial institutions use Artificial intelligence to detect and prevent fraud and chatbots that provide 24/7 customer support.
💡

How employee upskilling can help

The integration of technology in the financial services sector has created challenges, such as the need to ensure cybersecurity, protect customer privacy & sensitive data, and address regulatory requirements.

Financial institutions need to invest in employee training to ensure that their employees are equipped with the skills and knowledge to effectively leverage technology while addressing these challenges.
Technical skills & compliance: Employees need to have the technical skills necessary to operate new technology used in financial services while respecting compliance regulations. Training programs can help employees get up to speed fast to perform their daily tasks (or even make a career switch) while staying compliant and vigilant of cybersecurity threats.
Change management & adaptability: Implementing new technology is a significant change for employees, and some may feel reluctant or overwhelmed. Apart from the practical aspect of providing employees the knowledge to get acquainted with new tools, upskilling also helps them embrace change with positivity as all these "new tools" become familiar.
Compliance & regulation
Financial institutions need to comply with ever-changing regulations to protect their customer's data and assets, such as Anti-money laundering (AML) regulations, GDPR, Know Your Customer (KYC), and Payment Services Directive (PSD2).
Failure to comply with these regulations can cause legal and financial implications and damage their reputation.
💡

How employee upskilling can help

Compliance training is critical for financial services businesses because the financial sector simply can't afford not to follow strict regulations when so much data and assets are at stake.
Risk management: Compliance regulations are often related to risk management, and employees need to be able to identify and manage potential risks related to compliance. Upskilling programs can provide employees with the necessary skills to identify, assess, and manage risks related to compliance regulations.
Ethical behavior: Compliance regulations are often related to ethical behavior and conduct. During an upskilling program, employees understand the ethical considerations related to compliance regulations and become motivated to behave responsibly in their work.
Critical thinking skills: Compliance regulations are usually complex, and employees need to have the critical thinking skills necessary to interpret and apply them. Training programs can help employees better understand the scope of compliance regulations and the implications of non-compliance, and successfully apply them in their work.
Cybersecurity concerns
The financial sector was the sector that suffered the most DDoS (Denial of Service) attacks in 2022. A successful cyber attack can have massive repercussions for a financial institution, forever compromising its reputation and resulting in significant legal implications and monetary losses.
Here are some common cybersecurity threats in the financial sector:
Data breaches: One of the biggest cybersecurity concerns for financial institutions is the risk of data breaches. These breaches can result in the theft of sensitive data such as customer information, financial data, and trade secrets. Data breaches result in massive monetary losses, tarnished reputation, and loss of consumer trust.
Insider threats: Insider threats can come from employees who may have access to sensitive information and systems. These threats include intended, malicious actions such as theft, sabotage, or espionage. But they can also be attributed to human error, such as forgetting to update anti-virus software or data leakage.
Third-party risks: Financial institutions often rely on third-party partners to provide payment processing or data storage services. However, these third parties may also have vulnerabilities in their systems or inadequate security controls, jeopardizing the organization's and client's data privacy just the same.
Malicious attacks: Financial institutions can fall victim to emerging cybersecurity threats, such as ransomware, phishing, and social engineering. With these threats constantly evolving, financial institutions must stay vigilant and implement appropriate processes to mitigate the risks.
💡

How employee upskilling can help

Recent research from the IMF found that the skills gap and preparedness against cyber attack are enormous. 64% of participants do not mandate testing and exercising cyber security, while 54% lack a dedicated cyber incident reporting regime.

This means that companies are still not taking cybersecurity risks as seriously as they should. However, a well-designed employee training program could save them from big trouble.
Raise cybersecurity awareness: Upskilling programs can raise awareness among employees about the various cybersecurity threats and how they're performed so that they can identify and stop them on time.
Create an incident response process: Following the detection of a cyber attack, employees should know how to respond and report the incident to mitigate losses, preserve valuable evidence, and prevent further damage. Training programs can provide employees with the knowledge and skills needed to respond effectively to cybersecurity incidents.
Showcase best practices: Cyber attacks can happen at any time, and even unmatched software can be the only opening a malicious actor needs to cause inconceivable damage. Cybersecurity training provides employees with best practices they must follow daily, such as creating strong passwords, avoiding public Wi-Fi networks, and keeping software up to date.
Ensure compliance: As we previously mentioned, there are formal regulations in place to prevent data leakage and protect sensitive information. During cybersecurity compliance training, employees will familiarize themselves with these regulations and understand how they can follow them on the job.
Increasing customer demands
Customers are more knowledgeable and demanding than ever. This is largely due to the high expectations that technology has created, but only – the changing societal landscape and the financial crisis have sensitized customers.
Digitalization: Customers are becoming more tech-savvy and expect to receive financial services that follow the have adopted the latest technological trends.
Convenience: As a result of digitalization, customers also expect financial services to be easy to use and convenient, and available on demand, 24/7.
Transparency: Transparency has always been a sore spot for financial institutions. Modern consumers demand that fees and any additional terms are clearly stated and that they won't have any surprises down the road.
💡

How employee upskilling can help

Customer experience and, consequently, customer satisfaction are top priorities for any business. Let's see how upskilling can help employees meet the demands of their clients and maintain their loyalty.
Technical skills: Employees working in product development should know how to use the latest technology and stay up to date with any relevant advances, so they can build top-notch products and services.
Product knowledge: Employees working in customer-facing positions must have excellent product knowledge to offer customers all the information they need before making a purchase.
Negative perceptions
Customers are negatively predisposed and view financial institutions with skepticism. Let's see some common perceptions that circulate:
Profit-driven: It's a common belief that the financial sector is heavily profit-driven, at the expense of its customers and the broader society. This perception is often fueled by scandals related to insider trading, bribing, fraud, or other unethical or illegal behavior.
Lack of transparency: Financial products and services can be complex and difficult to understand, while fees and charges are often hidden within a contract in small letters.
The complex nature of financial products, combined with a lack of transparency, is causing deep distrust in financial institutions. Customers believe that employees are purposefully not being clear or not disclosing all the necessary information.
Bias and discrimination: It's a common belief that financial institutions don't treat everyone who enters their doors the same way – low-income or minority populations are often either denied access to financial services and credit or are subject to unfavorable lending or pricing practices.
💡

How employee upskilling can help

These negative perceptions can impact a financial institution's reputation and customer loyalty. Financial institutions must address these perceptions by improving customer service, simplifying their products and services, and ensuring fair treatment of all customers.
Communication skills: Employee upskilling programs can help employees develop effective communication skills to communicate complex financial information using simple language and avoiding jargon so customers don't feel like they're trying to trick them.
Diversity & inclusion: Diversity and inclusion training can help employees develop cultural awareness, identify and mitigate unconscious biases they may have, and avoid discriminatory language. This will help them interact more successfully with people from different cultural backgrounds.
Let's see now how you can level up your workforce with an effective training program.
Identify skills gaps and training needs
Spend some time and resources identifying skills gaps in your organization, so you can develop training that addresses your actual training needs. Otherwise, productivity and compliance issues will remain – and you'll have wasted your training budget in vain.
You can discover areas and skill sets your employees need support with by conducting interviews with managers and employees, skills assessments, and surveys.
Follow a blended learning approach
After identifying skills gaps, you should decide how you will deliver the training program. There are several options here:
On-the-job training, job shadowing, and mentoring. This is the most hands-on approach, and it works very well to demonstrate daily tasks.
On-site training. Classroom-based learning usually takes the form of workshops and seminars that last a few days. This can be a good option if you don't need to deliver training at scale.
Online training. Online training can be entirely self-paced, synchronous, or a mix of both with some VILT sessions held occasionally on specific dates.
We suggest following a blended learning approach for better results. Investing in a Learning Management System (LMS) will help you deliver different types of content like eBooks, videos, and podcasts. Employees can go over this material at their own pace and time – something that is not an option with on-site training.
Besides, don't forget that your LMS can serve as an excellent knowledge base employees can refer to while on the job. If your training is also addressed to desk-less employees, you can deliver it via a mobile app, as many LMSs offer this option as well.
Overall, an LMS is the best way to deploy streamlined training at a large scale to a dispersed audience, minimizing the cost.
In some cases, you may need to carry out in-person training, especially for job-related tasks, or some synchronous online sessions to go over complex topics.
Develop customized learning paths and content
Not all employees will be at the same knowledge level. That's one more reason why you need to carry out a skills assessment – and also a reason to deliver training that can be custom-tailored to each employee's needs.
One way to go about this is to buy off-the-shelf content. Ready-made courses are a great option for more generic courses, like leadership and D&I, or when you need a compliance training course developed by a certified institution. In this case, you can choose among different difficulty levels and assign the courses accordingly.
When developing customized courses, you can use an LMS and create customized learning paths by setting course prerequisites, including various assessments throughout, and drip-feeding content, i.e., releasing it at specific intervals.
Make sure you offer diverse learning material for your auditory, visual, and kinesthetic learners, like instructional videos, infographics, and checklists, and set up some practice sessions for technical skills. This will also help them utilize the content best when they need it.
💁 For example, when they're on the job and have a customer waiting for an answer, the employee should have access to a quick checklist.
Evaluate the effectiveness of your training programs
After your employee upskilling program concludes, you must ensure that it has been successful and brought real value to employees. Luckily, you have a few tools in your arsenal:
Assessments: Incorporate assessments throughout the program to ensure employees advance gradually through the course and have grasped basic notions before moving on to deeper subjects. A pre-assessment cross-checked with a post-course assessment will also help you confirm whether employees have met the program's learning objectives.
Business KPIs: Business metrics are the most reliable source as they focus on the tangible results of your program. Depending on what you want to achieve and the program's focus, success indicators can be higher customer satisfaction rates, reduced cyber attack incidents, increased productivity, and lower project turnout times.
LMS reports: From your LMS reports, you can measure several aspects regarding the effectiveness of your course. Especially whether it managed to keep employees engaged, popular and unpopular types of learning content, whether the course had the right difficulty level, the average time to completion, etc.
Surveys: Last but not least, you can ask for feedback through surveys and even during meetings. Let employee knows that their honest feedback is valuable as it's the only way to keep building relevant and improved training initiatives in the future.
We have collected some examples of top financial institutions offering employee upskilling programs. These institutions have made lifelong learning part of their company culture and proudly display it as a benefit for attracting new candidates.
J.P. Morgan
J.P. Morgan is a world-known financial institution. They take pride in their commitment to promoting career growth and mobility, having invested $300 million in employee training and development.
Their training programs include development sessions for their employees in technology roles, but they also expand to training in the D&I/leadership sector, offering courses like Advancing Black Leaders.
Bank of America
The Academy of the Bank of America provides continuous learning opportunities for their employees with personalized guidance and the use of the latest technologies, like VR and conversation simulators. More than 40,000 employees receive training every year.
The Bank of America takes it a step further, offering free courses addressed to a wider audience outside its workforce.
Goldman Sachs
Another giant in the financial services sector, Goldman Sachs offers their employees onboarding programs, skills-based education, leadership training & project management, complementing their offering with a library of digital resources.
The financial industry is constantly evolving, and the need for employee upskilling has never been more urgent. With new technologies, regulations, consumer demands, and cybersecurity threats emerging all the time, financial institutions must take action to stay ahead of the game.
Deploying an employee upskilling program doesn't have to be a daunting task. With the help of a powerful LMS like LearnWorlds, financial businesses can create a streamlined and effective training program in no time.
Imagine being able to offer your employees a comprehensive career development plan that keeps them motivated and engaged. That's the kind of workplace culture that drives innovation and success!
By using LearnWorlds, you'll have access to all the tools you need to create, deliver, and track your training content. The platform's user-friendly interface and robust features make it easy to build a customized employee upskilling program that meets the unique needs of your business.
Ready to take your financial business to the next level? Start your journey towards a more skilled and motivated workforce today with LearnWorlds. And with a 30-day free trial, there's no reason not to give it a try!
Further reading you might find interesting:
(Visited 103 times, 1 visits today)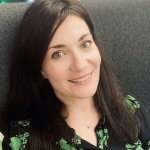 Androniki is a Content Writer at LearnWorlds sharing Instructional Design and marketing tips. With solid experience in B2B writing and technical translation, she is passionate about learning and spreading knowledge. She is also an aspiring yogi, a book nerd, and a talented transponster.