If you've been trying to improve your SEO ranking for a while now but haven't been impressed by the results, here are two things you need to do.
One, be patient. Search engines might take a while to discover your website. That's because there are many factors into play – all of which take time to mature and contribute to improving your ranking.
Two, try to get backlinks. Link building is an effective SEO strategy (off-page SEO) when combined with other SEO best practices, like keyword research, content optimization (on-page), and technical SEO improvements.
How effective? Well, it's among the top 3 Google algorithm ranking factors, so we dare to say pretty effectively. Let us explain why.
Getting backlinks from other quality websites is like getting the thumbs up from other websites.
💁 If you skipped the word "quality," go back and reread the sentence because we'll be talking about quality a lot.
Quality backlinks signal to Google that your content brings value to the reader, to the extent that other websites refer their readers to you. Over time, quality backlinks will contribute to placing your content among the top search results.
If you're intrigued, read on because we're about to share best practices for getting backlinks, including both paid and free options. First, let's see what we talk about when we talk about quality.
How to Evaluate the Quality of a Website
When looking for backlinking opportunities, you might be tempted to reach out to every single website because… the more, the merrier, right? Let's bust this myth once and for all.
When it comes to backlinking, it's best to be selective about the websites that will link back to you. Getting backlinks from shady websites might eventually do more harm than good to your ranking.
Look for Quality Signals
These are the top 3 signals you want to find on a website. Let's call them…ART: Authority, Relevance & Trustworthiness.
Authority
OK, so do these guys on that specific website that you discovered know what they're talking about? Is the information valid and current? How can you make sure?
If you're not sure whether this is a high-traffic website run by experts or not, do a little research about them first. You can also use an online tool that measures domain authority. We'll get to that in a minute.
Relevance
Before anything else, you need to reach out to websites that are relevant to your niche. For example, if you sell billing automation software, it's reasonable to contact a review site or a website with freelancing advice.
But, it wouldn't do any good to contact a website with cooking tips because your target audience is not among theirs (at least not in an obvious way).
Getting a "yes" from them would be a challenge in the first place, and it wouldn't do much good SEO-wise. So, focus on your niche, your distinct target audience, and contact a review site or a freelancing website that discusses business software. Makes sense!
Trustworthiness
You need to trust your gut and good sense for this. As you enter the website, is there anything shady or tacky? Too many popups and cluttered design? Perhaps the website doesn't load fast on a mobile? These are the first red flags that indicate you need to skip this collaboration.
On a second level, look at their content and blog. You want to find well-written and well-organized content, free of spelling and grammar mistakes. If the looks aren't good, it's a safe bet that the content isn't good either.
Use Website Authority Checker Tools
The most popular tools for this purpose in the market come from Ahrefs and Moz.
Ahrefs has a Domain Ranking (DR), and Moz has a free Domain Authority (DA) checker tool that can help you understand how authoritative a website is.
As far DR is concerned, you need a score of 40 and higher, and for DA, look for a score above 30. There are exceptions to this rule, but if you are looking for a quick way to shortlist websites to build links, using one of these scores is a quick way to evaluate a website.
8 Free Link Building Techniques
Free link building doesn't equal easy link building. The methods we're suggesting below require time and effort. Try to use as many as you can to get better results.
1

Social Media

Links shared over social media are no-follow and therefore don't impact your Google ranking. However, staying active and regularly distributing fresh content on social media will contribute to improving your SEO ranking over time, even if this happens indirectly.

More specifically, you'll be able to increase brand awareness and mentions, bring organic traffic to your website, and expand the lifespan of your content.

Here's how to go about it:
Include links to your website in your social media profiles and groups
Share content on your own social media pages and across third-party platforms (like Reddit and Quora – with moderation to avoid getting a penalty)
Request reviews from happy customers
Reach out to and engage with influencers (select the ones that are relevant to your business)
2

Google My Business, Google Maps

Adding your business to Google My Business (GMB) and Google Maps is important for SEO. It won't do miracles for international companies in terms of your ranking. It can, however, increase your company's visibility in your local area, so don't take this opportunity amiss.

Besides, adding links back to your website through Google My Business & Google Maps is a straightforward and fast thing to do. More specifically, you can:
Link directly back to your website through your GMB profile
Add links to your product or service pages
Add posts and CTAs
3

Directory Listing

Directories are essential for both local and niche link building. The most significant benefit of being listed in a directory website is that you can easily reach your target audience. Your business is a direct reply to their query. So apart from a link, you might as well get a client!

Here's the process you can follow:
Identify your local directories and create or update your listing there, making sure it's under the right category
The directory itself should be moderated and active
There are both free and paid directories. Either way, the cost is relatively low, especially when compared to the visibility you'll get.
4

Guest Posting

Guest posting is another way to increase brand awareness and send some links back to your website. Here are some quick rules of thumb to keep in mind when guest posting:
Write quality content on topics you're knowledgeable about. The post should showcase your expertise and appear trustworthy
Examine the pages that rank for the same topic and think about how you can meet the intent of the reader, taking into consideration similar search queries
Don't make it overly promotional. Link back to your website only when it's relevant to the content.
Don't use your most important keywords in the title, or you'll be competing with your blog!
Your guest posts should be flawless in terms of grammar, coherence, and flow.
5

Podcasts

Podcasts are in vogue right now. From diving into unsolved mysteries to sharing gardening tips, there's a podcast for every hobby and interest. This means that you're very much likely to find a podcast in your niche and make a guest appearance, either to give an interview or to co-host if you feel up for the task! In return, you will receive a link, usually to your Homepage.

A significant benefit of making an appearance in a podcast is that you'll reach new audiences that are fans of this particular medium. If they tune in, it means that they're interested in what you've got to say and not just "browsing."

Plus, there are fewer to no distractions during a podcast episode. If the conversation flows, listeners are likely to stay until the end.

Similar to guest posting, it's essential to pitch first and foremost podcasts relevant to your niche, then sort them down by popularity. If they do invite you, don't sound overly promotional and don't mention your product unless it fits the scope of the discussion.

Podcasts increase your brand awareness and will drive your organic traffic and visits to your main website. While links to your homepage will increase the total authority of your site. Never underestimate the power of branding in SEO; brand awareness will boost your SEO results across all pages.
6

Partnership Marketing

Partnership marketing is pretty much what the name suggests: two companies in the same or similar niche join forces and develop a common marketing strategy. Here are some ways partnership marketing can help with link building:
Share each other's content (and shared content) on social media
Mentions on social media
Guest blogging
Exchange links (yes, this is fine as long as it's done in small scale with partners)
Joint participation or co-hosting online events and podcasts.
7

Link Exchange

Link exchange is a common link-building technique where two businesses agree to link to each other's websites.

For link exchange to be successful, you must always ensure you're linking to quality and relevant websites (so that you, in turn, get links for a trustworthy website). The other website must not be a competitor.

Keep in mind, though, that if you're using this practice excessively, you will get penalized, as it is against Google's guidelines.

The best way to go with link exchanges is through close partnerships. It's natural if someone you did a webinar with links to your website and you link to that webinar registration page.

Another great practice is 3-way exchanges but requires more work to keep track of them. They work like this:
They link to your website, and you offer to link back to theirs from a guest post or other partnership you may have with a 3rd website or vice versa.
8

Digital Public Relations (PR)

Digital PR is using PR techniques to become an influential presence and get backlinks for your website. Digital PR is not a deal that takes place among businesses. Although you might need to pitch to an editor, you won't pay or return the favor to have to get a backlink. They will choose to add a link to your content because your content is so great that it adds value to theirs!

Think of it as an (almost) organic way of link building instead of link exchange and guest posting upon agreement. The best part is that usually, rightfully earned links come from high-quality websites that are picky about the content they link to.

Sending mass press releases will not help much with your SEO efforts, as those are usually picked up by low-quality websites and link to your home page.

But, if you put some effort into public relations (or hire a skilled and experienced agency), getting a story featured on multiple news sites, and higher quality ones will do wonders. This requires more than a simple press release and more creating newsworthy content.
3 Popular Paid Link Building Techniques
Some link-building techniques will inevitably cost money, but this is expected in the greater scheme of SEO marketing. Here are the most popular ones:
1

Paid/Sponsored Links

Media mentions, blog posts, and links may not always be part of an exchange or for free – sometimes, there may be a fee involved.

🚨 Paid link building is a dubious practice forbidden by Google. We're listing it here because it's still widely used and can give you some quick wins, provided you use it in moderation. If anything, it can get quite pricey.

A similar but much-preferred tactic that will organically drive traffic and links to your website is sponsoring or offering freebies in online events related to your business.
2

Broken Link Building

The first paid technique to build links is to use a tool like Ahrefs or Semrush to discover pages with broken links, then reach out to the webmaster (usually via email) and suggest replacing the broken link with one of yours.

Needless to say, your content should be top-notch, and the websites you're targeting should be authoritative and relevant to your industry.

💁 Ahrefs both have has a detailed guide on broken link building if you want to find out more about this method, and so does Semrush.
3

Hire an SEO Expert

SEO is a complicated process that involves much more than link building. As a result, you may not have the time to learn even basic SEO best practices and do it all on your own. For this reason, you should consider hiring an SEO expert, whether that is an SEO agency or a freelancer.

SEO plays a massive part in building brand awareness, but it can be very costly (especially when combined with paid ads and PPC marketing). It's hard to measure its effectiveness unless you're an expert yourself. That's why it's important to take your time to research available options until you find an SEO professional or an SEO agency you can trust.

Ideally, you want to work with someone who:
showcases a rich portfolio
comes with great references
has experience in your industry, and
sets clear, modest, and measurable goals connected to your business.
You can expect them to bring value to your business if they meet all of these requirements.
🚨 Avoid agencies that promise the 1st-page result in X keywords in X time. Agencies that over-promise tend to offer low-quality or black-hat tactics that will eventually get you penalized by Google.
Get Ready to Link-Build
Our goal with this post was to give you an overview of some of the most commonly used link-building practices. Remember that the process of improving your Google ranking is a marathon (and an ongoing one, for that matter) and not a sprint.
Your efforts will ultimately be rewarded if you are patient and consistent.
Further reading you might find interesting:
(Visited 707 times, 1 visits today)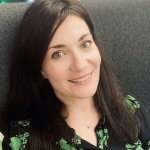 Androniki is a Content Writer at LearnWorlds sharing Instructional Design and marketing tips. With solid experience in B2B writing and technical translation, she is passionate about learning and spreading knowledge. She is also an aspiring yogi, a book nerd, and a talented transponster.