The growth of podcasts as a content medium in 2021 is unprecedented. In the early 2000s, only 22% of adults in the United States were familiar with podcasting. This number has reached an astounding 78% two decades later.
Podcasts are growing in popularity both in education and as a social media marketing communication channel.
In an educational context, indeed, in-person instruction cannot replace other resources. Still, the resources you use in addition to it can have a significant impact on how well students perform. That applies to any level of education and in any business context. You can certainly use podcasts to make your students' learning experience more accessible, engaging, and informative.
From a marketing perspective, podcasts are a great social media tool to approach diverse and niche target audiences across industries and demographics. As podcast listeners are very dedicated and nurtured to feel connected, you can easily engage your current customers and prospects and boost monetization and return on investment.
Podcasts have an explicit potential for eLearning, yet in this article, we will delve more into their use as part of your social media strategy. We will discuss how to promote your online courses to a wider audience and boost your online school's social media awareness and engagement.
What is a podcast?
By definition, a podcast is a digital audio recording that you can stream online or download to a computer or other mobile device. The word "podcast" originates from "pod" and "cast," referring to both the technology (large scale broadcasts) and the first portable MP3 players (such as the iPod, which was Apple's exclusive access device for almost a decade at the end of the nineties).
The first podcast people listened to were radio shows. Eventually, fast Internet connections and the rise of technology, in general, enabled creators to put online original content in the form of podcast episodes available on-demand and spread podcasting beyond the USA.
Why do you need a podcast?
As a social media communication tool, podcasts are a great way to build an online community for your online school. Here are six of the most important reasons you should consider including podcasting in your marketing strategy:
Competition for podcasting is still low, and its popularity is heating: take, for example, social media pages like Facebook. Currently, the competition is fierce, with over 80 million Facebook business pages fighting for audience attention. In contrast, there are still only about 2 million podcast shows (of course, the number is growing daily).
Podcast audiences are highly loyal: new listeners establish a relationship with podcast hosts, so they are more likely to connect with your online school on social media. They will return to listen to your new podcast episode.
Podcasts are convenient for listeners: your audience doesn't have to focus on one single task, like reading a blog post or watching a video. They can listen to your podcast and multitask simultaneously (e.g., exercise outdoors, cook, work).
Podcasts help you establish thought leadership in your industry: most effectively if you use them to present educational content, case studies, best practices, guides, etc.
Podcasts are mobile-friendly: with the vast majority of people using their smartphones to communicate, learn, and interact online, podcasts are an ideal solution that fits any mobile device.
Podcasts have a low production cost, unlike other forms of digital advertising, such as videos where you need more expensive equipment or specialized editing software to have a high-quality professional outcome.
How to use a podcast in your marketing strategy
Podcasts are such a diverse medium and a great way to attract new listeners and build a community. You can practically create a podcast about anything! There are limitless ways you can use them to engage your learners and social media followers.
To give you some inspiration, here are five of the most popular and easy ways to use podcasts as part of your marketing strategy:
Repurpose mini-courses as podcasts: If you have a free online course, you can record highlights of it in an audio file, and at the end of the podcast, encourage listeners to subscribe to the course or to one of your social media pages.
Initiate discussions: You can make your podcasts more conversational and enrich them by adding another expert to the process.

Interview guest experts and let them share their success stories.
Offer the option to your learners who have successfully completed one of your online courses to share their experience with the world.
Engage in a dialogue with another instructor and discuss trending issues in your field.

Educate your listeners by offering tutorials explaining critical concepts about your area of expertise. You can also share case studies or practical examples concerning topics discussed in your online courses. Avoid making these case studies and examples too technical. Their purpose should be to motivate learners, to give them a real context of reference.
Publish student-generated podcasts. Your online course subjects can be promoted by students making their own podcasts. Learners will better understand how to increase their skill level from the perspective of a fellow student passionate about the same subject.
Answer frequently asked questions (FAQs): Collect popular or trending questions from followers of your online school's social media pages and create a podcast to answer them all together, instead of doing it in writing. This will allow you to further connect with hot leads and strengthen your engagement with your loyal followers and learners.
A step-by-step process to start your own podcast
Step #1 Determine the topic of your podcast
A podcast starts with a topic, an idea which you would like to discuss. To attract your audience's attention, you need to come up with interesting ideas for podcasts. It is similar to deciding on and validating an online course subject.
Don't be afraid to be super niche about your topic; it's totally fine and advisable. For example, you could build your subject around the main challenge your online course attempts to solve. The result will help you attract a particular audience interested in your online courses as well.
Step #2 Pick the podcast equipment and recording software you will use
Podcasting does not require a large investment in equipment. If you wish to take things even further, you can also search for consoles, sound cards, and professional microphones.
Podcasts usually require a microphone (USB microphone or analog (XLR) mics), mixer (for analog mic), or even a new computer. Software packages can be free (like Audacity) or expensive (like Adobe Audition).
If you're on a budget, you can still purchase everything you need and still maintain good audio quality, as there are so many different podcast starter packages to choose from.
To sound as professional as possible, don't use the microphone that came with your PC. To ensure your listeners aren't distracted by your surrounding noises and achieve good sound quality, you must plugin a headset with a noise-canceling podcast microphone.
In case you are planning to record a discussion with a remote guest, you can do this using a service like Skype, Zoom, or Microsoft Teams, that allows you to record the call with one click.
Also, there is software, like the Ecamm Call Recorder for Mac and Talk Helper for Windows, that you can install on your computer to help you with recording a Skype call.
However, in all of the above cases, you need to pay extra attention to the sound quality and also make sure that both you and the guest have a reliable Internet connection.
Step #3 Prepare your content
You need to decide on the podcast format. Will you have a guest? How long will each episode last? Will you publish an episode on a weekly basis? Which day of the week?
You may want to put together scripts for what you will say at the intro of your podcast episode. You can use the same intro and outro for every new episode or customize your introduction every time. It's totally up to you and the way you want to present your business brand.
We advise you to keep show notes for the first episode (and the upcoming ones to help you gather your thoughts and stay on topic).
Prepare an outline for the podcast episode, give it a podcast name, and consider the episode length. You don't have to create a word-by-word transcript; just plan what you will talk about in the podcast episode and the key points you want to highlight.
When uploading and publishing your podcasts online on a podcast hosting service, keep in mind that a transcript will help you with SEO. Your podcast will be more visible to search engines, thanks to the transcript.
When interviewing a co-host, write down the questions you want to ask and the key points you want to discuss. Regardless of your podcast's topic, make sure it makes you feel good and that you enjoy it. The tone of your voice and the way you speak will be affected by this.
Step #4 Record your audio
Currently, the most popular podcast directories and hosting platforms to record and upload podcasts are apps like Spotify, Stitcher, and Apple Podcasts (formerly known as iTunes Podcasts). However, you can also use podcasting hosting tools such as Buzzsprout that also enable you to promote your podcasts.
Most podcasts can be uploaded in just a few minutes! You only need your host (and co-host), recording equipment, a stable Internet connection, and an interesting topic to discuss.
Your voice is the most essential tool of all the podcast equipment. Without your voice, your podcast doesn't exist. Stay consistent with your talking pace and show that you are passionate about your topics. If you have a word-by-word transcript, then practice beforehand to read in a natural speaking way.
If you are planning to use music during your podcast intro or outro, make sure that it is royalty-free or that you have the right to publish it. Many stock video footage websites also have royalty-free music available for use, so check them out as well.
We advise you not to start recording right away. Practice a bit with the sound, your tone of voice, the speech, the intro music, the podcast format you want to create, the episode length, and the software equipment you will use before hitting the record button. Luckily, most podcast websites and podcast apps include podcast editing tools, so you can always improve the end result.
Step #5 Monetize your podcast
When your podcast recording is ready, you can share the audio file on your social media pages and inform your audience about it. You can also make a social media ad promoting it to target audiences.
A few ways to monetize your podcast:
Sponsorships and commercials
Sell digital products like an online course
Sell physical products like swag, mugs, t-shirts, etc.
Promote affiliate offers
As with your online courses, you can either offer it for free or sell it online (via iTunes, for example) and boost your income. Keep in mind, though, that a pay-per-listen podcast is practically competing with thousands of free podcasts.
Unless you genuinely offer unique content, selling your podcast is not the most popular way to monetize it.
A pretty productive way for your podcast monetization is to use it to increase your subscribers' list. Add it to your marketing strategy as a lead magnet to collect valuable emails.
You can also sell advertising by inserting commercials into your podcast. Reach out to sponsors related to your area of expertise or offer complementary products to your online school offers.
For example, if your online school teaches yoga classes, you can reach out for sponsorships from fitness clothing companies. Just make sure you don't overdo it with advertising in your podcasts. Your principal focus should be to provide value to your listeners, not bombard them with commercials.
Another way you can monetize your podcast is through RSS feeds. This takes some extra effort from your side because you will have to connect the podcast either with your online blog or your website, or a guest blog. Plus, you will have to promote this option through your podcast very often for people to recollect and subscribe.
Some podcast hosting services offer the option to create an RSS feed, allowing you to link your podcast's RSS feed to each podcast directory.
Bonus Tip: Use storytelling in your podcasts
Storytelling with podcasts is a fantastic medium. Podcasts are increasingly being discovered as a way to create immersive worlds. Stories are well known for helping people learn, and studies have confirmed this.
People remember information better when told a story. Turn your podcast into a narrative show where your listeners anticipate the next episode by creating a scenario that works with your area of expertise.
You can, for example, personify your topics. Create a fictional character who tells the story of how they gained a skill and improved their life. If you're good at writing, you can start recording a mini-series of podcast episodes that lead the character step by step on their journey to success.
You can imagine it as creating an audiobook with fictional characters who live a story with a beginning, a process, and an ending.
Creating such a series of podcasts will require more time and effort, but you will have created a memorable story that your podcast listeners will be able to recall more easily. And you never know, maybe this will be the best podcast your audience has ever listened to!
(Visited 1,270 times, 1 visits today)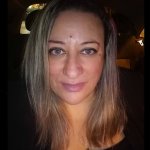 Rosemary is LearnWorlds' Content Marketing Manager. She has over 2 decades of experience in omnichannel marketing and content writing for the IT and SaaS industry. Her expertise lies in crafting effective content marketing strategies that attract, engage, and nurture customers, enabling LearnWorlds to reach its target audiences with precision.