As a coach, you must have given tons of advice to your clients: how to be happier, healthier, successful entrepreneurs, better parents, you name it! Now it's your turn to get some advice on how to grow your coaching business, improve your services, and increase your impact.
Online coaching isn't doing too bad, either. If you are a seasoned coach with a solid client base, here's a thought: start selling coaching online! Because the business opportunity is real. For example, the online business coaching industry in the US is worth over 11 billion dollars.
This comprehensive guide presents you with actionable tips on how to sell coaching online based on thousands of successful coaching businesses run on LearnWorlds. We discuss how to build an online coaching business by creating your own online academy, a place where you'll offer live sessions, self-paced online programs, or a combination of both, valuable resources for your clients under the membership website, engaging communities, and so much more!
And finally, you'll get a brief overview of our powerful LearnWorlds features that will elevate your coaching programs to a true learning hub.
We hope we got you excited – let's get started!
Save the screenshot of the checklist below to reflect later on the steps you need to take to move your coaching business forward 👇
Perhaps you still don't see the point in selling coaching programs online, especially if you have a successful business with your existing clients. But here are some arguments that will make you reconsider and get on board.
Wider Reach & Greater Impact
Selling coaching online is a surefire way to reach a considerably wider, even global, audience, spread the word about your services, and increase your clientele. Online coaching, being more affordable and accessible, enables you to touch and improve more people's lives than you could ever do working offline or based on 1:1 sessions.
Streamlined operations
The best part about selling coaching online is that you can have streamlined and automated workflows. This helps coaches free up time so they don't need to worry about tedious tasks, giving them more sessions on their bottom line with less effort!
Recurring Passive Income
By creating self-paced programs, you can cover more people with once-produced content or build a membership-based online website academy to set up a stable flow of recurring revenue.
Increased perceived value
The customer experience is much more focused and intimate when you sell coaching online. You also have complete control over how you present yourself. This means you can convey professionalism and expertise and build your brand more effectively. As a result, you can charge more for your services and build a stronger relationship with your clients.
Enhanced Coaching Services
You don't need to think of an online coaching academy only as an alternative. Online can complement in-person coaching and be the source of additional materials clients can access for life, like eBooks and recorded events.
When it comes to coaching programs, there are all-in-one solutions available that can make things much easier to manage. You don't have to worry about using multiple separate tools to build content, sell coaching programs, and engage clients. All-in-one solutions can cover it all and be much easier to manage.
Plus, all-in-one solutions are usually more affordable than buying multiple separate tools. So if you're looking for an all-in-one solution for your coaching program, check out the available options.
💡Here is a handy checklist you can download for recalling later while choosing an all-in-one solution. We've listed for you all the features you would need to make your online coaching business skyrocket👇
What criteria should you look for when choosing an all-in-one solution to build & grow your online coaching business?
Listed below are some of the elements you should consider when choosing an all-in-one coaching solution that works for you:
Flexible functionality: that allows you to implement different coaching business models.
Self-reflective tools: look for a solution that offers a wide variety of templates you can easily customize without coding, such as a dynamic and easy-to-use site builder to build your coaching business website and host your coaching programs.
Interactive tools: Your coaching programs will be more successful if you use a solution that provides interactive tools to help you create engaging content. You will be able to keep your clients motivated throughout the entire process. Choose a solution that lets you create interactive videos and eBooks on which your clients can take notes, view videos, and highlight for later use.
Client management features: You should look for features, such as progress reports and tagging, that will help you segment your clients into niche groups, allowing you to manage your customer base more effectively.
Email marketing: adding email marketing to your coaching program can be a game-changer. With all of your communications in one place, you'll be able to keep track of your conversations with clients more efficiently and follow up with them more effectively. Plus, you'll be able to save time by automating some of your email communications.
Live sessions: Look for an all-in-one solution for your coaching program that provides the option to conduct live sessions and also be able to record them for future reference and track your progress over time.
eCommerce functionality: ensure that the all-in-one solution you are considering provides a built-in eCommerce tool or can integrate with one (e.g., Shopify). This will help you accept payments, provide more online payment options for your clients, manage your digital products related to coaching, and track customers all in one place. Make sure it also integrates with your existing website.
Community: Look for a solution that includes social discussion and community features. By integrating these features into your online coaching program, you can create a complete learning experience for your clients that builds relationships and engages the learner in all aspects of their development. In addition, social discussion and community features will make it easy for you to connect with your clients and provide support and feedback.
Mobile app: A mobile app will give you the power to keep your program running effectively from your mobile phone. Clients are on the go and short on time. Make sure you meet them where they are. Look for an all-in-one solution with which you can build your own mobile app.
Try with a 30-day free trial the platform that has it all, and much more!! Get free access to LearnWorlds today and see how easily you can scale your business.
Time to cut to the chase and show you how to create and sell coaching online. Following these six steps, you can finally start online coaching and sell your advice.
Step 1: Understand Your Audience
All entrepreneurs, including coaches, must conduct audience research before changing their businesses. If you have been in the coaching business for a while, obviously, you know your clients' profiles. But if you haven't, take note.
Profession, age, family status, and income are all essential demographics you need to consider to create content for your online programs and set the right price. Generation Z, for example, prefers social learning. This means that you should emphasize initiating online discussions and group activities.
The best place to search for this information is social media. Join relevant groups to discover what your prospective customers talk about, their pain points, and what they want to achieve. You can also create a small questionnaire for each prospective client, so you can gradually collect information and have a clearer picture.
Step 2: Define Your Learning Goals and Objectives
A learning objective is what the client should be able to do after they complete their program. Essentially, they are your Unique Value Proposition; they give clients a reason to join your online program. Learning objectives must address the client/learner and be brief, specific, and realistic.
Let's say you're offering coaching on time management. Your learning objectives should look something like this:
After completing your coaching program, you'll be able to:
Work efficiently using the most trusted time management techniques
Fight distractions and procrastination
Optimize your schedule and prioritize tasks
Step 4: Populate Your Online Coaching Course With Engaging Content
Coaching programs need to be interactive, engage participants, and add value to be successful. To achieve this, it is important to offer different types of content. We have listed here some types of content that require no instructional design skills. In addition to engaging learners, these types of content maximize knowledge retention.
In LearnWorlds, we offer 20+ eLearning content types to design the most engaging coaching programs. Check the variety of options on our platform for free. You'll be amazed by how immersive your online coaching can become!
Video: Video provides an immersive experience that can help your clients better understand and learn the material you offer. When used correctly, video can be a powerful tool for making your coaching program more interactive and practical. Videos are essential to any online course; they help you explain complicated notions and give examples. Most importantly, they add energy and liveliness to your course. You can either record short videos from scratch or repurpose existing recorded events you've hosted. If you're repurposing material, make sure to break it into smaller – if possible 3- to 7-minute – videos. Microlearning resources are easy to digest and engaging, making them the best choice for asynchronous learning activities.
eBooks and slideshows: eBooks are another type of content to include in your coaching program. eBooks will accommodate visual learners and those who want to learn while commuting. In the same spirit, you can create slideshows as an easier-to-consume learning resource.
Live sessions: You can't miss live sessions in your academy since this is where most of the work takes place. Either one-to-one or in groups, scheduled on the client's demand or by you, live sessions (via Zoom, for example) enable you to communicate with the client more efficiently and evaluate their progress. Live sessions are also excellent icebreakers and help build a rapport with a remote client. Live sessions can also be a mastermind group, a webinar, or any other event you will organize as part of your coaching program. You can even allow clients to invite a friend to join for free. That's an excellent way to create buzz about your academy and attract more clients!
Self-assessments. Must-have element for any coaching program. You can gain deeper insights into your clients, define their personal coaching goals and introduce a reflection journal along their transformational track for higher engagement.
Discussion groups: We can't even begin to stress the importance of social learning. Also known as collaborative learning, social learning occurs through knowledge sharing and thought-provoking discussions. Its significant benefits include enhanced knowledge retention and learner engagement. For this reason, build an online coaching community in your academy where clients can exchange advice, post questions, and do some virtual socializing to boost their engagement with the coaching program further.
Step 5: Offer a Certificate
Offering a certificate makes sense, especially in business or soft skills coaching. A certificate adds value to your offering, as clients can showcase it in their resumes and enhance their employability. As such, a certificate is an effective marketing tool to attract clients and a legitimate reason to set a higher price for your courses.
Step 6: Create Your Coaching Website
Now that your program is ready, time to build the exterior, i.e., create your academy's website. If you're wondering how to build a coaching website, you'll be happy to hear what's coming next.
With the website development problem solved, you need to make sure you do the following:
Introduce yourself: Create a video where you'll briefly introduce yourself, discuss your qualifications, and share your key drivers for joining the coaching business. We suggest video over text as a more personalized approach that will give clients a better idea of your communication style.
Include a brief preview of the programs: It kind of goes without saying that clients should be able to have a small taste of the programs available before they decide to buy. For this reason, besides the program structure, ensure to include a short video or a quick slideshow to allow them to glimpse the program.
Add social proof: Reviews from happy clients shouldn't miss from your coaching website. They are beneficial, as they add credibility and create trust. Don't forget to ask each client to leave a testimonial once they complete their coaching program.
Give site visitors a small going-away present: You don't want prospective clients to leave without knowing you better. Because if they do, they are unlikely to come back. Invite them to download a free resource, like an eBook, or offer a free consultation session.
Showcase upcoming live events: Show your audience all the events they can participate in. They might not be ready to purchase your whole program but will like the idea of getting to know you better via your online live event.
Looking to build a coaching academy but unsure where to start? Check out these great examples built with LearnWorlds. These academies have everything from personal development to executive, health & wellness, business, and career coaching. And the best part? They're all available for you to get inspired!
The Alex Carberry Courses academy provides life & health coaching. This coaching academy has developed "The Know Yourself Method," which connects the diverse language patterns for health, wellness, and self-development.
For a limited number of participants, the academy offers a premium workshop series that is refreshed and repeated every season. A certificate of completion is also awarded at the end of the workshop. It is an interactive format that combines video and in-person sessions.
The Positive Psychology coaching academy is headed up by Dr. Lily Cooper and a team of multi-disciplinary lecturers, bringing a wealth of academic and practitioner experience with them.
Dr. Lily's 22 years of experience in higher education in psychology helps her bring essential guidance to Positive Psychology students.
Positive Psychology offers a blend of premium online coaching programs, combining 1:1 live sessions with video lectures, eBooks, assessments, and certificates.
Leadership coach Aleta Maxwell founded Uplifting LeadershipTM coaching academy to help leaders at all levels of management uplift their skills and become brand ambassadors. She has worked successfully with CEOs, directors, and entry-level managers in the nonprofit and for-profit sectors.
With her extensive experience as an international leadership coach and leadership development expert, Aleta leverages her background as a former CHRO and ten years of HR experience to offer proven strategies and techniques to help emerging and experienced leaders.
Aleta uses the coaching academy to offer custom leadership development coaching and consulting solutions. She enables companies to reach out to her team by submitting a form right within the website to request a free 45min strategy call. The academy also offers bundles, membership opportunities, and discounts for companies. The academy has even integrated Calendly to offer 1:1 consultations by letting people directly check Aleta's schedule and schedule a meeting.
The academy also offers paid online courses jam-packed with video lectures, text material, assessments, Quizzes, and certificates of completion.
Gabby calls herself the #1 New York Times Bestselling Author, International Speaker, and Spirit Junkie. Her website is one of the most comprehensive membership sites you'll run into. Its content varies from blog posts, quizzes, and podcasts to online courses and physical products, while you'll also find a bunch of free resources acting as lead magnets.
If you were wondering how to increase membership and engagement, this site is a goldmine!
IntentionallyAct.com is funded by All Aces, Inc, a renowned business consulting and services company. They offer their clients a process for cultural change through consulting and a learning platform for Diversity, Inclusion, and Equity Transformation (DIET) focused on Racial Equity + Justice in the Workplace & Beyond.
Providing blended learning with self-guided and instructor-guided courses, this coaching academy integrates interactive learning activities such as video, eBooks, post-exercise reflections, and self-assessments.
You're here because you want to learn how to make money through online coaching, so let's talk money now. We have already discussed that you can make a lot of money selling coaching online. Before setting a price for your online coaching services, consider the following:
See how much other coaches charge. Offer your courses at a reasonable, but not low, price that matches the overall prices of your coaching niche. Search for relevant online courses to see what other coaches are charging, and stay within this range.
Your price should reflect your worth. Worth and experience are not synonymous. If you are new to the business, you might think it's best to charge a really low price to be more competitive. And although it makes sense that an established professional will charge more than a novice, this doesn't mean you should sell yourself short. In addition, low prices might raise suspicion when your competitors are charging hefty rates. They'll get your prospects thinking you may not know what you're talking about. Therefore, think twice before offering business coaching packages for $10 just to get the ball rolling.
Different types of coaching attract people of different incomes. In B2B coaching, the profit margin is high, as you are selling to companies that are looking for top-tier coaching and are willing to pay for it.In B2C coaching, the prices are usually lower. Relationship or fitness coaching, for example, attract people from all walks of life and varying incomes. Again, setting your price according to the average market price is best.
The standard tiers of online course pricing are the following:
Free. It doesn't hurt to offer a mini-course for free if you have built an online academy. A free course allows potential clients to "test the waters" and better understand whether your coaching style resonates with them. Follow this approach if you are new to the business and are trying to get some reviews for your website.
Paid/per program. You should, of course, charge for the majority of your programs. A reasonably priced program reflects the quality of your work, attracts clients, and brings bread to the table.
Paid/per bundle. Offering programs in bundles is like creating a transformation roadmap for your client. You group self-paced programs and private sessions, offering your engaged clients a needed level of personalization. Also, you can create a bundle of programs based on topics or progress levels to ensure coaching results. The way to go about premium pricing is to offer a coaching package that provides clients access to standardized courses and in-person, one-to-one coaching instead of online group coaching.
Paid subscription/membership. Subscription-based models are very popular, as they help engage customers, nurture long-term relationships, and increase retention. Paying a recurring amount of money also motivates clients to be more diligent with their coaching as it pushes them to reflect on their progress against the time passed.
Premium pricing. Premium pricing is when you offer one of your products or services at a significantly higher price than the rest. One way to go about premium pricing is to offer a coaching package that provides clients access to standardized courses and in-person, one-to-one coaching instead of online group coaching.
The LearnWorlds platform allows you pricing flexibility. Try today absolutely for free to build your subscription or membership website or your own eComm to offer coaching programs as a single digital product.
To get your online course business off the ground, a lot of work must occur online and offline. We have tons of advice about launching an online coaching business, so let's dive in. Without further ado, here's how to promote and sell a coaching program online:
Social Media Marketing
Social media marketing is very effective when done consistently. Start with the following small, careful steps, and soon you'll start to see results and sell online coaching:
Be active on social media and post in groups relevant to your niche. Share posts, short videos, and infographics with quick tips. Remember who your target audience is so that you focus your energy on the right platforms. For example, if you are targeting solopreneurs and small businesses, your ideal clients are probably on LinkedIn rather than TikTok.
Use paid ads. Paid advertising can help kickstart your coaching business faster than organic traffic and other content marketing tactics. With Facebook being the most popular social media platform, it's safe to say you should start your ad campaigns here.
SEO Optimization
Optimizing your academy's website for search engines will help increase online visibility and reach a wider audience. A few SEO elements to pay attention to are the following:
Name and URL: Pick a name for your academy that reflects your offerings and is easy to remember. Your course URL and other landing pages should always be brief and descriptive without filler words.
SEO title and meta description: You must have noticed that every page in the Google search engine results includes a title and a brief description. Based on what you read, you'll click on the title and visit that page or skip to another more relevant one.
Images: Choose a small image (or compress one), and add a brief description and alt-text to help Google's crawl engine discover your page and facilitate visually impaired individuals using screen readers.
Keywords, keywords, keywords: Try incorporating relevant keywords throughout your website on all your landing pages, especially in your headlines and ad subtitles. Don't overdo it; you still want to sound human so that you can connect with your audience.
If you're curious to learn more, we have created the ultimate guide on SEO optimization for online courses!
Affiliate Marketing
Affiliate marketing works by offering a commission to third parties that promote your business or product and bring you referrals. In this case, your affiliates could be your existing clients or even coaches specialized in a similar niche that refers their clients to you for further coaching.
Email marketing
Email marketing remains a very effective communication strategy that enables you to engage current clients. You can use email to inform clients about upcoming courses and events, communicate current offers, and share the exciting news. Email marketing is also very effective in reaching out to prospects.
Social media once again plays a crucial role in building and expanding your email list, whether you try to target new clients through paid ads or organically. Networking and word-of-mouth marketing can also help you build your mailing list if you are a new professional.
Once you have built your mailing list, use an email marketing tool to set up automated email sequences that reach your audience at the right moment in every step of their buyer's journey. Most email marketing platforms feature email templates and editing tools, so that's one less thing to worry about.
For more information, check out our detailed guide on using email marketing to promote your online courses.
Networking
Networking is essential to increase your client base and stay up to date with news and developments in your coaching niche. Some ideas to expand your network are:
joining relevant groups and communities on social media
attending or organizing virtual conferences and other events
becoming a member of an official coaching organization (by getting certified).
Yes, even experienced coaches can make mistakes when they take their business online. Don't hesitate to learn from the LearnWorlds' experience, so here's what to watch out for:
They Don't Market Their Services Enough
It is one thing to be confident in your abilities, and it is another to assume that clients will come running to you because "your expertise stands out." Coaching is a competitive field populated with skilled professionals. Attracting, retaining, and expanding your client base should be an ongoing effort.
Promoting your business with every chance will pay off and help you outgrow the competition. And once you've caught their eye, don't let clients go without a fight. Apart from offering a free resource, you can additionally offer discounts and create limited-time offers to add a sense of urgency. This is actually a common marketing tactic that works every time.
They Make too Many Promises
Another mistake coaches make is that they promise life-changing results. This can go either way. It either makes the coach sound untrustworthy and drives clients away (which is bad for business), or it makes clients believe that coaching will magically transform their lives. Creating high expectations that are never met is also bad for business; because you end up with disgruntled clients who communicate their disappointment to their circle and online.
It would help if you found the balance between reassuring clients they're in good hands and expecting miracles. Create a FAQ session on your website to answer the most common questions about coaching. Be honest about what clients can achieve through coaching and its limitations, stressing that there are no quick wins and that they need to work to see results consistently.
They Don't go the Extra Mile
People often view their coaches as mentors. They trust them with their thoughts and feelings. This level of connection is hard to achieve in online coaching. All the more so with online programs offering advice that generally works, with no real-time coaching included in the program. Throwing in a couple of videos isn't the best version of coaching, though. It would be best if you aimed for much more than an asynchronous program to serve your clients right.
An integrated coaching program must include live sessions, whether online or in person. Wherever possible, offer the clients an evaluation before they sign up to direct them to the most suitable coaching package. If you are short on time and can't arrange individual coaching calls, you can perform evaluations using an online questionnaire the client fills in. Another option to add more personalization is to check in with the client a few months after they've completed their program.
Take your coaching online today to grow and impact your customer base tomorrow. It's a risk-free move to go beyond 1:1 coaching with low investment and high return!
The benefits are hard to ignore, from broader coaching impact and improved client experience to strengthening your presence in your coaching niche and streamlining your operations. Save the screenshot of the checklist below to reflect later on the steps you need to take to move your coaching business forward. We know you can do it, all you need to bring in is your expertise and passion for coaching. What are you waiting for?
(Visited 8,756 times, 1 visits today)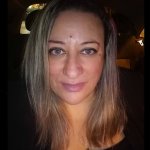 Rosemary is LearnWorlds' Content Marketing Manager. She has over 2 decades of experience in omnichannel marketing and content writing for the IT and SaaS industry. Her expertise lies in crafting effective content marketing strategies that attract, engage, and nurture customers, enabling LearnWorlds to reach its target audiences with precision.