Mari Smith, CEO at Mari Smith Int., Inc. and Facebook Marketing expert, also known as the "Queen of Facebook," gave an amazing presentation at the Worlds of Learning 2022 online summit.
Mari shared her strategy for selling digital products on Facebook and Instagram, focusing on online courses. She also elaborated on the types of social media posts course creators should be posting and how to nurture your audience and push them down the marketing funnel.
Spot-on advice and great case studies. Mari Smith's talk was jam-packed with valuable tips, full of energy, and great vibes!
We highly recommend checking out her talk if you want to see her amazing energy on video. Here's the recording:
Using Facebook and Instagram to Boost Course Sales
Facebook and Instagram are among the most popular social media platforms. Let's see how they can be used to engage your audience and expand your online course business. In Mari's words:
You want your content to be highly relatable and personable. I call it P2P, which stands for People-to-People. Whether you serve businesses or consumers, they're all made up of people.
Mari Smith
Short-form vertical video is the darling of the day, anywhere from five seconds up to three minutes; reels on Instagram. Video makes up 49% of all mobile traffic worldwide.
Mari Smith
Think strategically, like a relationship marketer, and don't be pushy. Your goal is to build relationships with people by connecting with them. You should genuinely want to know about your audience and show them that you care about them with passion.
Mari Smith
5 Proven Steps to Sell Your Online Courses on Facebook and Instagram
If there's one renowned expert who has a validated strategy to provide you with, that's Mari! Here's her 5-step winning strategy for selling courses on Facebook and Instagram.
Step #1 – Prepare to capture high-quality leads
The first step is to prepare yourself to capture high-quality leads. This means that you need to have dedicated landing pages and offer relevant lead magnets.
💡 Why do you need to capture leads in the first place?
Attract your best customers/learners
Establish your credibility as a leader
Build the KLT factor (Know, Like, Trust)
Build relationships with your prospects (through regular contact and offering valuable information)
Encourage your "tribe" to buy the right courses for them at the right time. The goal is to keep educating leads on what you offer and building value until they're ready to buy, which could be months away.
So, what makes a good lead magnet?
A lead magnet is a special free offer that people get when they opt-in to give you their email address. Ideally, an effective lead magnet offers tremendous value within the first 5 minutes of opt-in so that people will want more of your content.
Here are some characteristics of a good lead magnet:
Highly relevant, compelling, and timely.
Ultra specific that promises "One big thing."
Speaks to your audience's needs: solves a specific problem, motivates, inspires, or informs them.
Some ideas for free offers/lead magnets: newsletter, samples, live webinars, email courses, contests/giveaways, quiz results, and more.
💡 Why do we use social media to capture leads?
Mari Smith is very clear about this; we use social media to capture leads because they're rented land! All social platforms are rented land. You don't own your audience on these platforms. So, you want to capture email addresses (yes, email marketing is still alive and kicking, so use it!), phone numbers, and/or DMs.
Then, you want to nurture these leads.
In internet marketing, we say that money is on the list. What Mari Smith says is that,
Money is in the relationship you have with the people on your list.
Remember – behind every single email address on your list is a real person with needs, wants, desires, challenges, and problems that you can help them solve with your courses.
Step #2 – Create compelling social content
Let's hear some concrete advice and examples of what constitutes compelling social media content.
1. Undoubtedly, visuals, videos, and reels are the best-performing content. Some quick tips on videos:
Make them highly relatable, personable, P2P (People-to-People)
Favor short-form video (from 5 secs to 3 minutes). Short-form vertical video is the darling of the day. Think about reels on Instagram, vertical videos on FB, and Stories.
Make sure to include some long-form videos as well. Long videos perform well on Facebook and YouTube but not on Instagram.
Include Facebook Live regularly.
Use a tool to repurpose and resize. Keep in mind that we all watch social media on our mobile devices. 49% of all mobile traffic in the world is watching videos! Naturally, you want to make your content suitable for mobile consumption.
2. Your content needs to be well-targeted. That means:
When people see your social media content, whether it's organic or paid, they instantly look and go, "Oh, that's me! I recognize myself in your content.
3. You also need to make your content boostable and worthy of an ad budget. It should be content that can be repurposed.
💡 What's the best "recipe" for a compelling presence on Facebook?
Mari suggests the following ratio for Facebook posts:
60% of videos with link + CTA
20% images and photos with link + CTA
10% status updates, including colored background
10% of link posts
Here are a few examples of content types you can post:
Educational tips and how-to's
Case studies
Product reveal
User-generated content
Biggest mistakes/truths
…. and dozens of other ideas you'll find in Mari Smith's WOL2022 talk!
Step #3 – Be strategic with your CTAs
Here's what you need to pay attention to when adding CTAs to your posts:
You want to drive action (don't be pushy but build a relationship)
Add CTAs naturally to 80% of your posts ("Sign up today," "Join our group")
It's okay to include links in your posts
Step #4 – Amplify your unicorn posts
Unicorn posts are the posts generating the best results. You can use paid campaigns (and run other ads) or amplify them organically by sharing them as much as possible.
💡 Mari's amplifying method
Identify unicorn posts
Promote them
Retarget and expand by doing the following:

create custom audiences
run follow-up CTA ads, and
expand with lookalike audiences.
Step #5 – Build a vibrant, engaged community
Organic reach on Facebook is between 1% to 6%. So instead of focusing on getting organic reach and engagement, it's best to focus on building meaningful communities on or off Facebook.
Facebook groups are a powerful top-of-the-funnel tool. See how you can use them to build engagement:
Ask questions (and have a system in place to collect emails).
Cultivate a strong culture.
Encourage experts, sharing, and peer support.
More engagement tips for Facebook:
Ask questions naturally in some of your posts.
Respond promptly to comments and DMs. Speed can be money in the bank! Imagine the customer, ready to buy with their credit card in their hands, having just one question before they sign up. Chatbots can be particularly helpful in such cases, so make sure to use one.
Most importantly, remember:
Content is King, but Community is Queen, and she rules the house.
Mari Smith
Mari Smith's Free Resources for Course Creators
1. Join Mari Smith's Social Scoop on Facebook for leaders of all types. Mari and her team regularly share social media trends, news, tips, special offers, and more. Keep an eye out for additional member benefits directly from Mari! You can also ask relevant questions at any time, and you are prompted to ask for -and provide wherever you can- peer support.
2. Join Mari Smith's Superstars, a new online community for fast-moving people in an accelerated culture. Mari's superstars are people from all walks of life seeking guidance, mentorship, clarity, direction, evolution, leadership, development, mastery, training, expertise, skill building, and practice to transform themselves and their communities.
Ready to Grow Your Business With Social Media?
💌 Like this content? More of this will come at the next WOL – 2023, and we can't wait to see you there!
In the meantime, if you are looking for more magic from WOL 2022, don't forget to watch the recordings of our other amazing speakers like Neil Patel, Panos Siozos (our CEO), Matthew Pierce, and more!
Further reading you might find interesting:
(Visited 765 times, 1 visits today)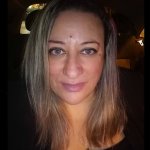 Rosemary is LearnWorlds' Content Marketing Manager. She has over 2 decades of experience in omnichannel marketing and content writing for the IT and SaaS industry. Her expertise lies in crafting effective content marketing strategies that attract, engage, and nurture customers, enabling LearnWorlds to reach its target audiences with precision.