Are you looking to become the next Youtube star? Or maybe you just want to learn how to make a little extra money on the side. Either way, you've come to the right place.
In this article, we will present you with all the things you need to get started and a list of proven ways to achieve YouTube monetization.
First and foremost, you need to keep in mind the ultimate rule that applies to all things content, and YouTube content doesn't differ: in order to make money on YouTube the key is to produce quality content that your viewers will enjoy and be willing to pay for, so you need to create amazing videos that will get you lots video views, lots of subscribers, and a healthy revenue stream.
Through those subscribers who grant you the most-desired video views, enable you to grow your YouTube channel over time, pushing your revenue streams and monetization rates up.
However, to do this you first need to have a YouTube account and join the YouTube partner program (YPP), which by the way comes with a few requirements.
———–
Master the Art of Creating & Selling Online Courses
Join Course Masters and learn from leading experts as they share their secrets for creating, marketing & selling online courses destined for success.
———–
Without further ado, let's explore a few of the most successful ways to increase your YouTube earnings.
Way #1: Join the YouTube Partner Program
Becoming a YouTube partner comes with some minimum eligibility requirements and rules you need to comply with. As outlined by YouTube Support, these are the following:
Follow all the YouTube monetization policies.
Live in an eligible country or region.
Have no active Community Guidelines strikes on your channel.
Have more than 4,000 valid public watch hours in the last 12 months.
Have more than 1,000 subscribers.
Have a linked AdSense account.
💁 Remember! The key to increasing your YouTube fanbase and getting views is to create entertaining video content that provides real value.
Rule number one in YouTube marketing states that videos need to deliver a high-quality experience to stand out from other content. With today's viewers becoming experts at discerning what is good and bad, video creators must provide top-notch visuals or audio so that people will reward them with the desired viewership.
Also, the more videos you upload the more are your chances to reach the required hours of watch time. Consistency in releasing videos is also key to a healthy and growing channel.
Once you tick all of the requirements, you get access to YouTube monetization features – like getting ad payments (from ads inside your videos) and membership perks.
💡 A green '$' sign next to the videos in your Video Manager indicates that you are ready to start earning money on the side.
As a YouTube creator, you will need to go to your profile and access YouTube Studio.
From there, click 'Monetization' to see your revenue options.
To turn on your monetization settings for your YouTube videos, click on a video you have uploaded, and then choose 'monetization' from the left menu. Go to the right part of the page and change the monetization option to 'On' for the specific video.
For more information on how to do this, watch the video below:
While getting paid through YouTube ads is a viable option, it is best used in a combination with other monetization methods.
YouTube ads can be a great way to monetize your channel and can provide a steady income stream, but they're not the be-all and end-all of YouTube revenue. They're not necessarily the most lucrative option.
In fact, they're best used in combination with other monetization methods. Product placements, sponsorships, online courses, and a few more that we will mention in the following sections of this article, can often provide a bigger boost to your bottom line.
So if you're looking to maximize your YouTube revenue, it's worth considering a blend of monetization methods. YouTube ads should be just one part of your overall strategy.
Way #2: Use Sponsorships
An excellent way to make money through YouTube is using sponsorships. To get a sponsorship from a brand, you first need to build a YouTube audience.
If you already have a respectable fanbase and you are after the big fish, you may approach popular brands within your niche who are willing to pay you and create sponsored content for them. Such content may be sponsored product placements in your videos, where you sell short mentions or recommendations on brands that want more exposure.
In case your videos perform well, your advertising revenue can range from $20 to $50 per few thousand views you get on your channel.
According to John Lincoln – digital marketing strategist and CEO of Ignite Visibility, mid-level YouTube influencers typically charge $20 per 1,000 subscribers or $2,000 per 100,000 followers.
But whether you are counting views or subscribers, the revenue potential is huge. Studies show that YouTube still remains a great place to put your ad dollars. In fact, YouTube's ad revenue in 2022 went up 43% from the year before (Source: SproutSocial).
Sponsorships work mainly because of the increasing popularity of influencer marketing and YouTube is the best platform for such campaigns. In contrast to other social media channels, on YouTube, you are able to charge more for sponsored content simply because the video is more expensive to produce.
If you are on the lookout for influencer marketplaces you can add your channel to any of the following platforms to increase your chances of getting found by brands:
Intellifluence: a large marketing network that specializes in connecting brands with influencers. There are two types of influencers on Intellifluence- micro-influencers and minor celebrities. Intellifluence differs from other networks because it requires people to verify their information before they can join, ensuring that brands only connect with people who have interests in what they are selling and are willing to follow pricing guidelines.
Heepsy: another great tool to find and work with influencers for your marketing campaign. With Heepsy, you can find micro-influencers (those with 5,000 or fewer followers) and macro-influencers (those with more than 50,000 followers). Plus, Heepsy provides all the tools you need to launch and measure your influencer campaign.
Grapevine Logic: a popular influencer marketing platform that you can join if you have at least 1,000 subscribers on your YouTube channel.
Influencity: Influencity is an easy-to-use influencer marketing solution. It has a huge database of over 70 million influencers. It also has accurate influencer analysis that helps brands and agencies improve their strategies when working with influencers.
Afluencer: an easy way for brands to work with influencers. It has zero subscription fees, as you can start with the app's free plan and get an account set up in minutes. You can post a "Collab" opportunity, and Afluencer does the recruitment. In the Collab you should specify what type of influencer you are looking for -interests, social media channels, demographics, followers, etc.
Izea: a network of online marketplaces that bring brands and content creators together.
As a YouTube influencer, your audience is more likely to trust you when it comes to buying decisions and would take your product recommendations seriously. However, it is important to be transparent about it and explain to your audience why you are partnering with a specific brand in the first place. If you are honest and true with your fanbase, chances are that you will attract exactly the audience you are looking for and you will gain valuable YouTube views.
Keep also in mind that when you handle sponsorships, you will need to indicate when the content you are showing is paid/sponsored. Read all about YouTube's disclosure policy here.
Way #3: Launch an Online Course
If you've ever thought about turning your knowledge into online courses, now is a great time to get started. With the popularity of online learning growing every day, there's a huge demand for quality courses. And with the technology available today, it's easier than ever to create and sell online courses.
First, you need to determine what kind of course you want to create as a content creator. Do you have expertise in a particular subject or skill? Are you passionate about teaching others? Once you've decided on the type of online course you want to create, it's time to start planning. What will your course cover? How will you structure it? What materials will you need?
Answering these questions will help you create a detailed plan for your online course. And once you have a plan, it's simply a matter of putting it all together and making it available for sale. With online courses, there's no limit to what you can achieve.
Experts say that current and future trends in the eLearning industry prove that it is a field of continuous innovation. Besides, the e-learning market size is expected to grow beyond $375 billion by 2026.
Selling online courses offers a great opportunity to make money if you don't want to use video ads or solely rely on them as your main source of revenue.
Online courses can work as a great way of creating an additional money stream. If you have expertise in a particular subject, you can offer your knowledge to others without the need for any teaching experience.
All you need to know is how to create high-quality content that educates. The good news is that you are already doing this as a YouTuber. You can easily reuse your videos and add a few more to create your first online course.
To help you out, online course management platforms like LearnWorlds can help you build your online school by providing you with the best platform and tools that can host and deliver your learning content, manage your learners, and communicate with your students.
Need proof?
Check out the School of Calisthenics which uses the LearnWorlds platform, offering video tutorials and online courses to educate its students. The School of Calisthenics utilized its social media and YouTube followership to get more than 40,000 students in less than one year, without relying on YPP monetization or sponsorships:
Download the School of Calisthenics case study, and start your own free 30-day trial to sell online courses with LearnWorlds.
Aside from online courses, you can also use an elearning management system like LearnWorlds to sell other digital products like ebooks and checklists. For example, if your subject is cooking then it would be relevant to offer a checklist on how best to prepare meals at home or in restaurants respectively.
💡 Think smart and out of the box: create a unique blend of online tactics and combine forces with all the tools you have within your reach. For example, select to nurture your VIP followers by showing personalized content of your courses only to YouTube premium subscribers.
Way #4: Use Google AdSense
As a YouTube partner, you need to use Google AdSense to receive payments for advertising on your videos.
Google AdSense is a platform that allows businesses to buy ad space. As soon as a business purchases ad space, YouTube places its ads on videos like yours as they see fit – most probably through algorithms.
The money collected through the ads placed via AdSense is generated on an ancillary basis (cost-per-click or cost-per-view basis), depending upon what advertisers prefer.
An ad view counts as an ad watched for 30 seconds or halfway through, whichever comes first. A typical charge is 18 cents per view. This means that if you have 1,000 views and 10% of the viewers watched the ad, you could make about $18.
What is important to understand here is that your earning potential depends on how often the video ads play on videos that offer advertiser-friendly content and how often your viewers interact with it. As you would expect, this is directly relevant to how many viewers you get.
However, it also depends on the popularity of your chosen niche or subject.
A YouTube channel that talks about the following topics are easier to be monetized using Google AdSense:
Unboxing
Technology & gadget reviews
Health & fitness
Yoga
Cooking
How-to videos
Top X videos
Beauty & make-up
Travel vlogging
Fashion & styling
Haircare & hairstyling
Gaming
DIY crafts
Drawing tutorials
Music & dance tutorials
Baby videos
Pets & animals
Education
Celebrity interviews
Digital marketing & blogging
Animated stories
Motivational/inspirational videos
Gardening
Lifestyle
Screencast videos
Choosing any of the above topics to build content can boost your ad revenue, which is currently the most common form of revenue on YouTube.
However, you should know that the ad revenue you get from using Google Adsense is split between you – the content creator – and YouTube, and falls to 55% and 45% respectively.
Receiving payments through ads is the default option, but not the only one and using it along with other methods as mentioned in this list, will help to increase your revenue stream at large.
Way #5: Sell Memberships
When it comes to selling memberships, one thing is for certain: they are effective.
As a YouTube partner, you can sell Patreon-like channel memberships to your subscribers. Make note that you have to be at least 18 years of age and have more than a 30,000 subscribers fanbase.
With a channel membership, your viewers pay a monthly recurring fee – anything between $0.99 to $100, to get access to members-only incentives, special emojis, badges, extra videos, shoutouts, and other features like Super Chat which is used during live streams.
💁 Keep in mind! Creator perks offered to members need to comply with YouTube's community guidelines.
Super Chat allows viewers to add highlighted comments in your live stream pinning them there for a specific amount of time depending on how much they pay.
The 'Join' button on a channel indicates that it is offering a membership subscription which provides exclusive content to those who choose to opt-in.
YouTube comes with multi-level (up to 5) memberships allowing you to organize the perks you offer and who gets them.
For example, level 1 members could win badges when they leave comments; level 2 members get to participate in live streams while level 3 members have exclusive access to more videos on your channel.
Travel vloggers Simon and Martina are offering tier-pricing memberships on three levels:
When clicking on 'Join' you get a message that shows the different levels of pricing. Navigate through all three to find out what each type of membership offers.
By offering channel memberships, you can earn a lot of money. However, you need to be aware that you get 70% of the earnings and the remaining 30% goes to YouTube.
Learn more about how to earn money through channel memberships here.
There are more ways to offer membership to your audience, using:
Way #6: Sell Branded Merchandise
Selling branded merchandise is another way to monetize your YouTube channel.
Any type of product can be used for merch purposes so if you are an entrepreneur with a product already in place, you are one step ahead.
Most YouTubers choose to create and sell custom products such as t-shirts that have the logo of their brand on them – which is a good choice, but there are many other product ideas you can try out.
Marques Brownlee, an American YouTuber known for his technology-focused videos, sells merchandise through his channel. Going by the 'MKBHD' nickname, Marques creates content on tech products and shares reviews on his channel.
In the following video, MKBHD talks about the brand new M2 MacBook Air, giving a first in-depth review of this Apple product.
What's great about creating videos like these is that they give Marques the opportunity to feature his own merch in the video description below and encourage people to check it out.
For this YouTube video, Marques shares the link to his Amazon page that tells people what equipment he is using and adds another one directing them to his merchandise page.
On Marques's Amazon page, you can see him selling a large variety of merch ranging from branded t-shirts, pins, pillows, notebooks, hoodies, and stickers, to wristbands, beanies, hats, and AirPods.
As you can see opportunities here are endless for YouTube creators since you can sell anything you consider relevant to your content or niche.
Having a separate website to allow buyers to browse and purchase your products is a must. To be able to link your product page from your videos, bear in mind that you first need to ensure that your merchandise site is on the list of merchandise sites approved by YouTube.
In terms of product manufacture, supply, and delivery, you will need an eCommerce platform like Shopify or Dukaan, which can be easily connected to your YouTube channel.
Finally, through YouTube's merchandise shelf, you are also allowed to sell merchandise but you need to be over 18 years old and have more than 10,000 subscribers.
Need some inspiration on how to start selling merchandise? Check out these 10 successful merchandise stores by YouTubers who are killing it.
Way #7: Earn from Affiliate Programs
When it comes to monetizing YouTube, affiliate marketing is your best friend. The earning potential through affiliate marketing is unlimited and YouTube is the most suitable platform for it.
The way affiliate marketing works is simple.
As a content creator, you become an affiliate of a company that wants to promote its product or services. You start talking about their product inside your videos, and you use discount codes or trackable links directing people to the product page. If those people you referred buy the product, you get a percentage of the sale.
This is all possible through the affiliate link which helps brands see where the buyers came from. The affiliate link is added in the description of every video you upload that promotes the product.
To become an affiliate marketer, usually, you reach out to interested companies or they come to you.
Sites like ShareASale, Amazon Associates, CJ Affiliate, and Rakuten Marketing, can help you find suitable brands to partner with. When browsing their products, you need to make sure that the brands you choose to work with, have a product that is related to the content you create.
Once you join an affiliate program and you agree on the commission rates, you are ready to start advertising.
YouTuber Dusty Porter creates high-quality videos talking about technology, gadgets, and video games, and works as an affiliate marketer.
On his channel, Dusty shares with his YouTube audience tutorials, guides, and online reviews on many products talking about the tech side of things including software and hardware. Under his videos, you will see affiliate links directing to company sites that he has partnered with.
In this video tutorial on Nintendo Switch, he gives out discounts to people who are clicking on his affiliate links to buy from Bluehost and Doordash.
While Dusty is encouraging his viewers and subscribers to buy from certain companies, he is giving them the incentive to get the product or service they need at a discounted price, and at the same time, he is getting a percentage from the profits. It's a win-win.
Also, he makes sure to let his audience know about it, saying that this video description contains affiliate links:
Affiliate marketing can work regardless of having only a small number of subscribers because quality here is more important than quantity. All you need is an audience that trusts you enough to buy these products, which you have preferably previously
tried and tested.
💡 Need more information about affiliate marketing? Download our ebook guide here.
You can also join LearnWorlds Partners Club and review LearnWorlds' top course platform on your channel if you have a relevant audience!
Ready to Make Money on YouTube?
Before we pass the torch over to you, we have some important updates to share. As of April 2021, YouTube is allowing ads to run on more types of content, which unlocks bigger monetization opportunities for content creators.
Changes made to YouTube's advertiser-friendly guidelines, present fewer restrictions on monetization options (from partially monetized to fully monetized) and affect creators who are part of the YouTube Partner Program.
Now you can immediately tell if a video is eligible for full or partial monetization by looking at the color-coded icons in YouTube Studio.
The green icon indicates that a video is eligible to earn full revenue.
The yellow icon indicates that a video will display limited or no ads.
The red icon indicates that a video is ineligible for monetization.
The grey icon indicates that a video has been manually turned off by the creator.
YouTube wants to move specific content areas from yellow icons to the green icons and will make changes to the following types of content:
Educational content: expanding monetization of educational, documentary, or news content that may feature violent interactions with law enforcement, recreational drugs, or drug-related content and sensitive events.
Controversial issues: expanding monetization around controversial issues where content isn't graphic and it's an objective discussion of controversial issues.
Adult humor: expanding monetization in the area of adult themes delivered through the context of humor.
Profanity: allowing full monetization of content that makes use of moderate profanity within the first 30 seconds of a video.
Such policy changes are important to take note of if you are considering creating content that covers any of these areas.
While it's possible to earn money through YouTube as a content creator, it won't be as easy because there is intense competition.
Applying these monetization methods can give you the tools you need to start earning money without the need to have a million subscribers on YouTube. One of the things you can start doing right away is creating an online course that will open up the revenue stream for YouTube monetization.
————–
Master the Art of Creating & Selling Online Courses
Join Course Masters and learn from leading experts as they share their secrets for creating, marketing & selling online courses destined for success.
Frequently Asked Questions (FAQs)
Q1. How much money do YouTubers make?
As a YouTuber, you can earn anything between $0.01 to $0.03 per ad view on a video. Per 1K video views, you can make $3 to $5, and for a million video views, your revenue can be as high as $5,000.
Q2. How many views do you need on YouTube to make money?
Each time someone watches your videos and sees an ad, it counts toward your account. The potential to get paid really begins at 10,000 views.
Q3. How many subscribers do you need on YouTube to make money?
As a YouTube creator, to earn money directly, you must have at least 1,000 subscribers and 4,000 watch hours in the last year. As soon as you reach that threshold, you can apply to become a part of YouTube's Partner Program, which enables you to sell advertisements, subscriptions, and channel memberships.
Q4. How much would a YouTuber with 100K subscribers make?
Having 100,000 subscribers and posting two new videos per week can earn a YouTuber $600 to $1,000. In ad revenue, this amounts to about $2,400 to $4,000 per month.
Q5. Is it worth starting a YouTube channel in 2022?
Making money on YouTube is competitive, but if you have a passion for creating video content, you can start a YouTube channel to teach online or simply offer your knowledge back to the world.
Q6. How do you promote your YouTube channel?
Promote your YouTube channel by using keywords that are optimized for SEO. Use them in your video titles, descriptions, and across your profile. Also, create custom thumbnails for your videos and share the channel link across your other social media platforms.
Q7. How can you get 4,000 hours on your watch?
The best to get those 4,000 watch hours on your channel is to ensure that you are creating high-quality content on topics that are popular and relevant to your audience. Once you create and SEO-optimize your content, you will need some effective marketing strategies to promote it across the web.
Q8. Who's the #1 YouTuber?
PewDiePie is the most famous YouTuber in the world, boasting an enormous number of 111 million subscribers, and is one of the most high-earners on the platform. The person behind PewDiePie is Felix Arvid Ulf Kjellberg – a Swedish comedian and gamer, known for his comedy shows and Let's Play videos.
Q9. How can I make money on YouTube without ads?
To make money on YouTube without the use of ads, you will need to sell your own merchandise or digital products like online courses. You may become a sponsor or an affiliate marketer for a company, promoting their products or services in your videos. Also, YouTube has its own crowdfunding system called Sponsorships. Sponsorships work like Patreon: you get rewards for regular support (YouTube calls them "perks").
Q10. Who is the highest-paid YouTuber?
Forbes reports that MrBeast is leading the top-earning YouTubers in 2022 for the first time, earning $54 million in 2021. It's no secret that the internet loves to watch stunts, and MrBeast delivers colossal ones.
Further reading you might find interesting:
(Visited 71,298 times, 1 visits today)
Kyriaki is a Content Creator for the LearnWorlds team writing about marketing and e-learning, helping course creators on their journey to create, market, and sell their online courses. Equipped with a degree in Career Guidance, she has a strong background in education management and career success. In her free time, she gets crafty and musical.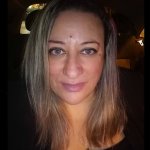 Rosemary is LearnWorlds' Content Marketing Manager. She has over 2 decades of experience in omnichannel marketing and content writing for the IT and SaaS industry. Her expertise lies in crafting effective content marketing strategies that attract, engage, and nurture customers, enabling LearnWorlds to reach its target audiences with precision.