Imagine a world where companies can revolutionize their training programs, saving both time and money while empowering their human resources with knowledge. Well, thanks to groundbreaking findings, that world is no longer a distant dream but a tangible reality.
Brandon Hall Group, in their enlightening study, it was revealed that companies that embrace eLearning achieve remarkable savings, slashing at least 50% of their expenditures compared to traditional instructor-based training.
And that's not all! Prepare to be amazed as we unveil another astonishing fact 👉
According to the Association for Talent Development (ATD), well-trained employees bring in an average of 218% more income than employees who work for organizations with less aggressive and comprehensive training approaches!
Undoubtedly, the significance of training your employees is far too substantial to overlook and must be integrated with your overall company goals. However, it is crucial to acknowledge that effective training programs often entail a considerable L&D budget in terms of direct and indirect costs of training, subject matter expertise, resources, and infrastructure required.
An effective learning and development (L&D) training program involves skilled professionals, engaging training materials, and qualified trainers, all of which contribute to the training expenses. Additionally, ongoing support and continuous learning opportunities add to the long-term costs.
Viewing training as an investment in human capital and future success allows you to optimize your resources and reap the benefits of increased productivity, improved performance, and customer satisfaction.
It's like giving your team members, customers, and stakeholders superpowers to tackle any challenge that comes their way.
The ideal solution would be to have a training needs analyst in your organization who will conduct a thorough training needs assessment in collaboration with your company's HR department. They will explore cost-effective strategies to strike a balance between the financial commitment and the value derived from training initiatives.
While having an expert conduct an efficient training needs analysis is the ideal solution, it's equally important to maintain a holistic perspective on your company's training needs. To effectively guide the training needs analyst, aligning their training efforts with your overarching business objectives is essential.
This alignment ensures that training initiatives not only address immediate needs but also contribute strategically to your company's long-term success, fostering a synergy between HR and business goals.
Now, this blog post has a special treat for you: a collection of smart strategies and practical tips to trim your training budget, a guide for large enterprises meticulously crafted to help you navigate the intricacies of budget optimization and revolutionize your training initiatives.
Buckle up as we embark on this golden opportunity where efficiency meets effectiveness to unlock the secrets of maximizing your training ROI.
As you know, implementing eLearning in large enterprises requires careful consideration of various cost factors.
Understanding these aspects will help you explore cost-saving measures, make strategic decisions that align with your training objectives, and maximize your return on investment, while you also ensure effective learning outcomes for your learners.
So let's break down the major cost factors in elearning.
Content development & customization
Content development and customization of content are all about creating engaging and relevant learning materials such as online training courses, in-person seminars or webinars, videos, mentoring sessions, interactive modules, assessments, quizzes, and more.
The costs associated with content development may vary based on factors such as the complexity of the subject matter, the level of interactivity, and the extent of customization required.
As a large enterprise, you may often have a diverse group of training employees, customers, and other stakeholders, requiring content to be tailored to different roles, departments, or even regions, which can contribute to the overall expenses and elearning development budget.
🎯 How to optimize this cost
To optimize the budget for content development and customization, consider leveraging existing resources and expertise within the organization.
Engage subject matter experts (SMEs) from various departments to collaborate on creating content.
Additionally, explore cost-effective authoring tools or eLearning platforms that provide pre-built templates and content libraries, reducing the need for extensive customization from scratch.
Technical infrastructure & equipment
A robust technical infrastructure is vital for seamless eLearning implementation in any large enterprise.
This cost includes servers, network infrastructure, bandwidth, and other IT resources required to support a high volume of learners accessing online training simultaneously.
Additionally, the cost of equipment such as computers, tablets, or mobile devices for learners may also contribute to the overall budget.
🎯 How to optimize this cost
To manage costs related to technical infrastructure and equipment, consider leveraging cloud-based hosting solutions or outsourcing the hosting and maintenance of servers.
This approach can provide scalability, reduce upfront infrastructure costs, and ensure reliable access to eLearning materials.
By embracing a forward-thinking bring-your-own-device (BYOD) policy, you not only unlock the potential for cost savings by minimizing equipment expenses, but you also empower your learners with the freedom to utilize their own devices for training.
Imagine the benefits of seamless integration into their familiar tech environment!
To take it a step further, a collaborative effort with your HR department can introduce an enticing work-related perk, such as an annual tech benefit allowance, rewarding employees for leveraging their devices.
This ingenious approach fosters efficiency, engagement, employee retention, and a win-win culture within your organization and across your different groups of learners.
Instructional design & multimedia production
Instructional design involves structuring and sequencing content, determining learning objectives, and developing effective learning strategies.
For example, if you are building an onboarding program for new managers, your objective could be to equip newly promoted managers with leadership and team management skills.
In this case, part of your instructional design process would be to identify essential leadership competencies through interviews with successful managers. You could then create a structured onboarding program with modules on communication, conflict resolution, and team building. And even integrate spaced repetition and microlearning techniques for long-term retention.
Multimedia production encompasses the creation of interactive elements, videos, graphics, animations, and other multimedia assets to enhance learner engagement.
Following the example mentioned above, in terms of multimedia production, you could produce video-based interviews with experienced managers sharing their insights and best practices. Or design animated graphics explaining management concepts and strategies. Or even develop interactive quizzes and reflection exercises to reinforce key learnings.
As you can see, both effective instructional design and multimedia production play a crucial role in creating engaging and impactful eLearning experiences.
Evidently, the cost of instructional design and multimedia production can vary based on the complexity and richness of the training materials.
🎯 How to optimize this cost
To cut costs in this area, use rapid eLearning development methods that simplify the design and development process, such as:
Authoring tools: Utilize user-friendly authoring tools that allow for easy drag-and-drop functionality to build interactive eLearning content quickly.
Templates and themes: Adopt pre-designed templates and themes that provide a structured framework for content presentation and reduce the time spent on designing layouts.
Reusable learning objects: Create reusable learning components that can be easily repurposed across multiple courses, reducing the time and effort required for future development.
Microlearning: Break down complex topics into smaller, bite-sized modules to facilitate faster development and enable learners to absorb information more effectively.
Collaborative development: you can explore partnerships with external vendors, subject matter experts, instructional designers, and multimedia production developers in collaborative development sessions to accelerate the creation process and benefit from their expertise and cost-effective services.
Agile development: Adopt agile project management principles to deliver frequent iterations and continuous improvement throughout the development cycle.
Simulations and scenarios: Develop interactive simulations and scenario-based learning activities to engage learners and make the learning experience more immersive.
Mobile optimization: Optimize eLearning content for mobile devices, allowing learners to access and consume the material on the go.
LMS maintenance
A learning management system (LMS) is the central hub that manages and delivers online courses, tracks learner progress, and generates reports. As a large enterprise, you require a robust, scalable, and feature-rich LMS solution to accommodate your training needs.
The costs associated with an LMS usually include licensing fees, implementation, and integration costs, user support and training, and ongoing maintenance and upgrades.
🎯 How to optimize this cost
To optimize costs in LMS selection and maintenance, perform a thorough needs assessment and evaluate various LMS options available in the market.
Consider factors such as scalability, compatibility with existing systems, ease of use, and customer support.
Additionally, explore open-source or cloud-based LMS solutions that offer cost-effective alternatives with similar functionality.
Regularly review and assess the usage and effectiveness of the LMS to ensure it aligns with the evolving needs and benchmarks of your organization and avoids unnecessary expenses.
💡 Bonus Tip: To help you navigate through the sea of available learning management systems in the market, and find the best fit for your organization, we have put together a super-handy free guide. The guide covers everything you need to take into consideration when choosing the right LMS. Get your free copy of "The LMS Buyer's Playbook" here
Performance tracking & evaluation
Performance tracking and evaluation in eLearning is a critical factor that involves integrating learning analytics tools to measure the effectiveness of training programs.
This process includes continuously monitoring and analyzing data to identify areas for improvement and making data-driven decisions to optimize the eLearning budget.
Needless to say, efficiently managing this cost factor can lead to better learning outcomes, increased ROI, and more streamlined training processes.
🎯 How to optimize this cost
Choose learning analytics tools that align with the specific goals and objectives of your eLearning program. Look for tools that can track key performance indicators (KPIs) related to learner engagement, progress, and knowledge retention.
Ensure that the selected tools provide actionable insights to enhance the overall effectiveness of the training.
Besides, you need to establish clear and measurable objectives for your eLearning program. Identify the key metrics that will help assess the training's effectiveness.
These metrics may include completion rates, quiz scores, time spent on modules, and feedback ratings. Having well-defined objectives and metrics will enable more accurate analysis and decision-making.
We also advise you to set up a system for regular data collection and analysis. Learning analytics should be an ongoing process, not just a one-time effort.
Use a learning management system (LMS) with a robust analytics and report center to gather data efficiently and store it securely. Schedule periodic data reviews to spot trends, patterns, and areas of improvement.
Go beyond and above and explore the use of predictive analytics to anticipate learner behavior and performance. Predictive models can help identify learners at risk of dropping out or struggling with specific topics.
By intervening early, you can tailor interventions to support these learners and improve overall success rates.
Also, don't underestimate the power of A/B testing. It will help you compare the effectiveness of different learning strategies or content formats. You can divide learners into groups and expose them to different variations of the eLearning program.
Compare the results to determine which approach yields the best outcomes. Use the insights gained from A/B testing to refine the eLearning content and delivery methods.
It is equally important to encourage stakeholders, instructors, and learning designers to embrace a data-driven culture.
Use performance tracking and evaluation insights to inform decisions about resource allocation, content improvement, and training strategies. Collaboration and transparency in data utilization will lead to continuous improvement across the eLearning program.
And of course, make sure to regularly assess the ROI of your eLearning program. You can do this by measuring the impact on employee performance and business outcomes.
Compare the cost of implementing and maintaining the eLearning initiative against the benefits it brings, such as increased productivity, reduced training time, and improved skills.
Use this information to validate the success of the program and justify future investments.
Get ready to be inspired! During our research, we stumbled upon some truly remarkable real-life success stories of industry leaders who have mastered the eLearning game while cutting down training costs with finesse.
Curious about their secrets to success? These trailblazers have transformed their training programs, saved valuable resources, and achieved nothing short of outstanding results.
Sharing is caring, so let's dive into these captivating real-world examples that will surely ignite your passion for cost-effective eLearning!
Accenture
Accenture, known for its expertise in strategy, consulting, digital, technology, and operations across various industries, operates with a global workforce of approximately 373,000 people in over 120 countries, aiming to improve the world's working and living conditions through innovation and value creation.
A few years ago, Accenture, a global professional services company, made a substantial investment of over $840 million in employee learning and professional development.
This investment led to the delivery of 15 million hours of training, averaging more than 40 hours per employee.
With a focus on digital learning, the company transformed its training approach to empower its 373,000 employees to innovate, generate ideas, and acquire specialized skills necessary to serve clients effectively.
Accenture introduced "Accenture Connected Learning," a combination of digital learning resources and classroom-based training.
This initiative enabled employees to access professional content and expertise both within and outside the company, helping them develop highly specialized skills on a large scale and respond rapidly to evolving business needs.
Connected Learning also allowed employees to enhance their professional capabilities, ensuring their market relevance and career growth.
The program's key components included more than 50 interactive connected classrooms, over 24,000 online courses, and 900 learning boards, which provided employees with any-time, anywhere learning opportunities.
Additionally, there were five regional learning centers and more than 100 Professional Communities that connected colleagues with similar roles or industries for collaboration, knowledge-sharing, and ongoing development.
Building upon the success of its substantial investment in employee development, Accenture recognized an opportunity to extend its expertise beyond its workforce and employee training.
The company leveraged its achievements in fostering employee growth to create a program that caters to its diverse clientele, offering comprehensive training solutions for external stakeholders.
Implementing microlearning, accessible cloud-based content, and expert-authored resources, Accenture's types of training programs address diverse needs, from functional topics to competency-based learning.
Accenture's end-to-end solution involves personalized learning paths, immersive platforms, and swift deployment, guided by Solution Enablement Leads who collaborate closely with clients to ensure tailored, impactful learning experiences.
Walmart
Walmart, the retail giant, has fully embraced online learning as a vital part of its efforts to train and develop its massive workforce.
They've been using various digital tools like online modules, simulations, and interactive learning methods to make sure their employees gain knowledge and skills without the need for costly in-person training sessions.
This eLearning approach also ensures that training is consistent across all their stores worldwide.
Walmart's commitment to employee development goes beyond just a few online courses. They've launched a global initiative called the Walmart Academy, which is set to become one of the world's biggest learning platforms.
This program combines both digital and face-to-face training. It's not limited to job-specific retail skills; it covers leadership and well-being courses too. To put this in perspective, they've invested a massive $1 billion in the U.S. for training and development.
The Walmart Academy concentrates on three main areas: improving on-the-job skills, preparing employees for new roles in the retail sector, and building leadership abilities.
In 2022, Walmart extended the Walmart Academy's reach to cover all of its 2.1 million associates across the globe. This program offers a mix of online and in-person training, covering a wide range of skills. This global effort aligns with Walmart's pledge to invest $1 billion by 2026 in training and development geared toward careers.
The key focus areas of the Walmart Academy are:
improving on-the-job skills: they want to make sure that employees keep learning and growing in their current roles through on-the-job training.
preparing for future retail roles: Walmart is actively getting its associates ready for new roles that are emerging in the retail world, like InHome Delivery Specialists, to meet the changing needs of customers.
building leadership skills for managers: they want to give store managers the skills they need to lead their teams effectively and serve customers and communities. By 2025, this training will be extended to all store, club, and supply chain managers, showing Walmart's commitment to effective leadership and community support.
Pfizer
Pfizer, a pharmaceutical company, adopted eLearning to provide continuous learning opportunities to its geographically dispersed workforce. According to HRD Connect's case study, the company has undergone a significant transformation in its approach to employee learning by centralizing its LMS ecosystem.
This initiative is driven by two key objectives: leveraging digital technology to enhance the learning experience and harnessing advanced analytics to personalize learning.
Prior to centralization, Pfizer's LMS was fragmented and outdated, causing resource inefficiency, higher training costs, and complexity.
The company aims to provide consistent, engaging, and dynamic learning experiences for its employees by streamlining its LMS into a single platform and a comprehensive training program.
To achieve this transformation, Pfizer followed a structured approach:
L&D inventory: They assessed the existing learning and training activities across the organization to understand where they were happening and who was responsible for them.
Identifying bottlenecks: Pfizer identified bottlenecks and areas for improvement in their processes, aiming to create a more uniform learning experience.
Understanding divisional needs: Considering the diverse needs of its global workforce, Pfizer customized its learning approach for different functions and divisions.
Identifying the technology partner: Pfizer selected the appropriate technology partner to deliver a centralized LMS, ensuring it met regulatory compliance requirements and encouraged curiosity-driven learning.
Building a team for implementation: A dedicated team within Pfizer's L&D division oversaw the centralization process, collaborating with leaders from various functions to ensure a smooth implementation.
Reflect and learn: Pfizer emphasized collaboration, agility, and listening to those executing the work, empowering them to contribute to the transformation.
The implementation of Instructor-led training (ILT) modules reduced the need for in-person training sessions, leading to cost savings from their training budget. Additionally, eLearning enabled Pfizer to deliver regulatory compliance training more efficiently and track employee progress accurately.
Pfizer has created a community of practice, promoting collaborative learning and employee engagement. Moreover, this transformation is also positively impacting how Pfizer engages with customers and patients.
The key takeaways are clear: optimize content development, leverage technology for infrastructure, streamline instructional design, make intelligent choices about your Learning Management System (LMS), and embrace data-driven performance tracking.
LearnWorlds, as the leading and robust LMS, can significantly contribute to your enterprise's training cost efficiency. It offers scalability for growing workforces, customizable content creation, self-paced learning, and robust analytics, enabling data-driven decisions to optimize training.
Its automation and integration capabilities reduce administrative burdens, while mobile learning cuts down on physical training costs. LearnWorlds also supports certification and compliance management, fostering a sense of community for peer learning.
With this guide as your compass and a 30-day free trial with LearnWorlds, your partner in eLearning excellence, you're poised to revolutionize your training initiatives and drive your organization to unprecedented success!
(Visited 136 times, 1 visits today)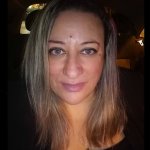 Rosemary is LearnWorlds' Content Marketing Manager. She has over 2 decades of experience in omnichannel marketing and content writing for the IT and SaaS industry. Her expertise lies in crafting effective content marketing strategies that attract, engage, and nurture customers, enabling LearnWorlds to reach its target audiences with precision.