A Work Institute report cited career-related reasons as the most important reason for leaving a job. This directly links back to opportunities to learn and grow within a company.
Employers should provide their workforce with learning resources and encourage employees to pursue Learning and Development opportunities inside and outside of the company.
In other words, employers need to model and foster lifelong learning.
Lifelong learning is a conscious choice to pursue knowledge and new skills and competencies, whether for personal development or to foster one's career.
It's important to stress that lifelong learning is voluntary and self-directed. Employees willingly take on new courses, which they choose themselves based on their goals and interests.
On the other hand, mandatory learning programs to upskill and reskill employees are considered to be continuous learning.
In this post, you'll learn about the benefits of promoting lifelong learning and the way you can support your employees in this endeavor.
Table of contents
Benefits of Promoting a Lifelong Learning Culture
A culture of lifelong learning is a positive culture! There's plenty to gain from fostering a culture where most employees stay curious and feel energized and motivated to pursue knowledge.
Cultivate Essential Life Skills
With every new course they take, employees explore new concepts, take on new challenges, and sharpen their minds. Employees develop a rich skillset that includes life skills, like critical thinking, growth mindset, reflective learning (ability to learn more effectively), problem-solving, curiosity, and adaptability, and develop confidence and higher self-esteem.
Stay Competitive
A competent workforce keeps you one step ahead of your competitors. As you cover skills gaps and proactively build new skills, employees perform better at their day-to-day tasks. And along with them, you perform better against your competitors.
And not just that – they're also better equipped to adapt to change and, what's even better, to be part of that change and innovate. Your employees and your company can be the future of work instead of scrambling to keep up.
Promote From Within
Hiring and onboarding new employees is a cumbersome process and a costly affair. Promoting from within and creating new job titles to reflect the new competencies your employees have acquired is a win-win situation. Employees feel accomplished and secure while you save big in terms of money and productivity that comes from training new employees.
Reduce Employee Attrition
Invest in your employees' personal growth, and you won't miss… them! Employee training is linked to higher job satisfaction and retention rates. That's because it enhances performance and productivity, creates career growth opportunities, and improves how teams collaborate daily. When employees feel satisfied and fulfilled, they're less likely to start searching the job market for a better position.
12 Tips to Turn Employees Into Lifelong Learners
How can you encourage lifelong learning in your organization? Drop a hint that "lifelong learning is available" and let employees stand in line for the next course? It's not that easy. Sometimes, employees will need a nudge and some incentives.
1. Invest in an LMS
Create a centralized repository of knowledge where your employees can find learning resources anytime they need them. Investing in a Learning Management System is the most viable solution, as you can create or import engaging and interactive learning material that will be kept safely on the cloud.
LMSs also support multiple delivery methods. This means that you can also hold real-time training sessions and webinars or follow a blended learning model if you prefer to combine on-site training with online supporting material.
2. Emphasize the Benefits
Point out the long-term and multi-faceted benefits of lifelong learning. Align training with organizational goals, so employees can see the bigger picture. They should feel they play a part in reaching a wider goal and strengthening their ties to the company. For some, this could be utterly motivating – more than just acquiring new skills with no end goal in sight.
3. Offer Mentoring and/or Coaching
Mentoring and coaching initiatives are very popular among employees, who always appreciate some guidance through their career path. Of course, coaching and mentoring have some differences.
If we could sum them up in one sentence, it would be that mentoring is more about sharing experience while coaching is about helping an employee uncover their potential – it has a more dynamic approach, as the term itself implies.
4. Respect Work-Life Balance
If learning interferes with your employees' work-life balance or workload, then it won't be long before they opt out of continuous learning. To facilitate employees, set specific times for L&D within the work schedule. It could be half the day every Friday, for instance.
That implies that the workload should be reasonable, to begin with, of course. Allow employees to go through the education programs at their own pace and don't set hard deadlines.
5. Promote Knowledge Sharing
Leverage the knowledge of experienced employees by establishing a culture of knowledge sharing. It improves employees' relationships and puts into good use senior employees' knowledge, allowing them to leave a legacy in the company. Experienced employees can hold webinars and talks to inspire others or become their mentors.
6. Encourage Social Learning
Workplace learning can't happen in a vacuum. Allow employees to learn from each other in informal and interactive settings, like group discussions, company social media, or collaborative projects. Mentoring also falls under the category of social learning, along with job shadowing and brainstorming/mastermind groups.
7. Provide Opportunities to Learn on the Job
Lifelong learning opportunities should be incorporated into your workforce's day-to-day job. For example, you should create opportunities or encourage them to participate in interdepartmental tasks.
Learning experiences that take place organically are particularly effective as they include elements of social learning ("learning from others") and, of course, lots of real-world practice, which tremendously helps with knowledge retention.
8. Tie Performance Goals to Learning
Lifelong learning might be self-motivated and self-directed, but that doesn't mean that employees have to do it all themselves. Work together to discuss their current performance and what they would like to achieve in the coming future.
Create a comprehensive professional development plan tied to broader organizational goals and possible promotion to give them further motivation and a concrete goal to pursue.
9. Make it Inclusive
Every employee should find something that aligns with their interests, talents, and skill development goals in your courses. Your courses should appeal to and be beneficial for all departments and individual employees. Encourage employees to come to you with their suggestions if they don't find a course that satisfies them.
10. Bring Learning Into the Organization Indirectly
Supplement formal training with informal and "on the side" learning opportunities. Organize your own or sponsor participation in conferences, webinars, and other events that will fuel curiosity and set the groundwork for lifelong learning.
Create an RSS feed that gets automatically renewed with industry news, or create a channel in your communication platform where employees share interesting news and learning resources, like eBooks and podcasts.
11. Reward Lifelong Learners
It's only fair to reward good work and the quest for new knowledge. Offer certificates of completion to employees they can proudly display in their LinkedIn profiles. And don't underestimate the power of public recognition, either. Sharing the news and congratulating employees on a company-wide channel is enough to make them feel proud and recognized.
12. Lead by Example
Last but not least, nothing will motivate your employees more than seeing you keep seeking opportunities to learn. We understand that time is not an ally, but you can at least stay informed and pass on news about new technologies and trends related to your business. Even that is enough to inspire your employees and set a good example.
Learning for Life is the new Black
Lifelong learning is not a fad. It's rather a necessity related to a deep need not just to remain competitive in the job market but to feel like someone who's evolving and growing at all levels.
A robust learning management system like LearnWorlds will empower you to help your employees learn and evolve. LearnWorlds supports multimedia content, has rich learner assessment options, an engaging built-in community, robust reporting, and an abundance of valuable features to help you stay on top of all training initiatives over time.
Try LearnWorlds now with a 30-day free trial, and let the lifelong learning journey begin today!
Further reading you might find interesting:
(Visited 726 times, 2 visits today)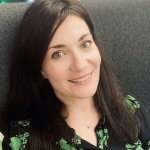 Androniki is a Content Writer at LearnWorlds sharing Instructional Design and marketing tips. With solid experience in B2B writing and technical translation, she is passionate about learning and spreading knowledge. She is also an aspiring yogi, a book nerd, and a talented transponster.