Everyone loves a compelling story. A story masterfully told evokes emotions, creates images, and makes us forget about time and space.
Have you thought that storytelling could help you create engaging, interesting, and authentic assessments? Assessments that are nothing like the monotonous video first/multiple-choice quiz next sequence your learners are accustomed to (and rather tired of).
But what makes for a good story? And how can you integrate storytelling into your assessments?
Our team of experts recently gave an informative, interactive webinar showing the 12 steps to create story-based assessments using the LearnWorlds platform.
LearnWorlds has superior capabilities you won't find anywhere else that enable you to reimagine learner assessment and build it on the premises of storytelling, providing your learners with an experience they've never had before!
You can watch the full 1-hour webinar below or read the gist right in this post!
How can storytelling empower your academy's exams? How can you create an engaging story while proving that your training works?
Before we share the 12-step process for creating story-based assessments, let's answer one fundamental question.
What does a story consist of?
The

narrator

, ie, the instructor, who will present the story.
The

reader

, ie, the student, who needs to watch, engage, interact with the story, and later explain what they understand.
The way the

plot

is materialized, ie, the assessment platform that must support all the elements to create a story-based assessment.
Here at LearnWorlds, we believe that storytelling and assessments go hand in hand.
We believe in the multimodal and narrative nature of learning, so we support all the key features to design impactful and efficient assessments with the power of storytelling.
Next, let's see the 12-step framework for creating story-based assessments that excite your learners while effectively measuring their progress!
Your entire course is a story. So think of yourself as a movie director! You're the curator of an experience – a narrator presenting a story to your audience. Let's see step by step how you can create story-based assessments with our platform.
1. Create the Scenery
One of the first things you must think of when creating a movie is the scenery. What is the background? What is the environment, the stage where this play will happen? The background colors, the navigation, and all the simple, actionable items your students will interact with set the scenery.
Our suggestion:
Build a dialog with card-based navigation.

Card-based navigation is way simpler than asking learners to scroll down a set of questions. Not only that – cards enable you to reveal the content ("story") step by step, which makes them the perfect choice for narrative-based assessments.

Select the auto-navigate option for uninterrupted flow.

Navigational buttons seemingly give control. In reality, too many choices overwhelm students, who are already a bit stressed during an exam. Auto-navigation means that answering one question automatically takes the learner to the next one without them having to click more buttons.

Create a minimal environment for your content to thrive.

Use a clean, white background. The student will focus every time on each question with nothing else to distract them.
2. Tell a Story
To present the assessment as a story, you need two things:
Create story blocks

Elements like text, video, and widgets, will help you present the story. LearnWorlds allows you to add these elements, so you can present your narration.

Decide about the content

Usually, we just start with the first question without even introducing ourselves. That's the wrong practice because students have come to the assessment to "discuss" with us (since we'll ask things, and they'll answer back). Instead of diving right in with a question, try doing the following:
Welcome your users. Explain why and what will happen.
Share the must-do (instructions).

Start the conversation

by paying a compliment or mentioning a shared experience – a small detail that shows genuine interest.
3. Design Authentic Questions
Stories are about senses, so you should involve hearing and watching and not stop at text-based assessments. This is a serious limitation that still exists in many LMSs, but not in LearnWorlds.
No matter which type of assessment you're using (multiple-choice, true-false, etc.), you can add any widget you like. So think creatively! Make multimodal assessments by combining multiple-choice with video and images, YouTube videos, or any other means of multimodal assessment.
💡 Instead of writing a question, create a brief video asking it. This imitates a live oral exam between you and your students and creates a more engaging experience that doesn't feel premade. It shows that you've put personal attention and care and enables you to make a connection with your learners.
4. Tell a Surprising Story
To keep the story interesting and maintain learners' focus and make them excited about the next step…
Combine different types of questions.

For instance, ask learners to video record themselves, upload an assignment, or record audio. This way, the dialog starts to be interactive. Learners participate in the story and interact in a meaningful way.

Create a non-repeatable pattern of interactions.

Surprise your learners by using different types of assessments and not following the same pattern in every unit.
Variety creates a more meaningful interaction while keeping learners on their toes. You should also keep in mind the accessibility factor – cognitive and physical disabilities might hinder your learners from submitting the typical written assignments or answering multiple-choice questions.
5. Go Beyond the Ordinary
Feedback is usually very straightforward and starts with the results/submission screen. Once the student lands there, you need to persuade them about their achievements, encourage them to do more things, etc.
Most creators just set up an automated system, and the feedback appears once the learners submit their answers. This is not the case in LearnWorlds, because:
a) Our platform gives you control to customize the ending screen. You can choose among a:
feedback-centric ending screen
score-only ending screen
combination of the two
b) It's up to you to decide how much feedback you want to give. LearnWorlds allows you to give manual feedback to everything, both for right and wrong answers, and combine automated with manual feedback if you wish to. Now, that's a nice plot twist, right?
6. Be a Real Part of the Story
Video-based assessments and feedback help both parties become more active participants in the story. Let's see the benefits of using video in each case:
Benefits of video-based feedback
Video allows you to offer

personalized and detailed

feedback – way more than text does. Help learners better understand their progress, as well as their strengths and weaknesses so that they can optimize their learning processes.
It's

faster

than writing down feedback and comments.
Benefits of video-based learning assessments
As an instructor, you can evaluate

soft skills

, which are particularly hard to measure in an online environment. If a corporate learner trained in sales has submitted a video assignment, for example, you can evaluate their pitch delivery and objection handling.
Evaluate the learner's

level of understanding

. A video submission is the best way to understand whether the learner has indeed understood a concept and can explain it.
While making multiple attempts to record their answer on video, learners repeat what they've learned and

perfect their knowledge

.
Video accommodates

different learning styles

, like those of learners with dyslexia who have trouble submitting written assignments.
Learners showcase a

higher level of commitment

as they're more actively involved in the process.
7. Warm Them up
It's nice to add variety to our assessments and not repeat the same pattern. And remember to allow learners to self-assess and measure their progress by themselves. This will also give you the chance to help them through feedback.
Start a dialogue not only within but also between assessments.
Treat each assessment as part of a bigger story of interactions.
Create a culture of evaluation (quiz, certification, self-assessment).
Build an unexpected plot.
8. No Self-Reflection, No Learning
Stories are about provoking thoughts and triggering metacognitive processes. There are several moments throughout your course where you need your learners to test their understanding and critical thinking through self-assessment and learning diaries.
A self-assessment is a kind of "silence" in the middle of the story because you ask learners to distance themselves from what's being said and interact with themselves. Remember that self-assessments should be non-graded. They're the learner's space to share their thoughts.
9. Measure With Accuracy
In the past, grading and evaluating were more "black and white," with only right or wrong answers. Now, you can evaluate learner progress more flexibly by doing the following:
Add weights to your questions according to their

significance.

Create a

sophisticated scoring

system for more accurate evaluations (

complexity

is the new flexibility!).
10. Safe Environment for Your Story
One of the worst things that may happen during an exam, i.e., a narrative experience, is a technical failure like a page crushing or a lost internet connection. This will make your learners go back and relive the same narrative again.
Having to rewatch the story will make it feel inauthentic and bore learners – if they bother to return back to it at all. LearnWorlds prevents these issues with server-side measurement and auto-recovery for fewer frustrations.
11. Post-Submission Hyper-Personalization
There's one more thing you can do besides offering feedback – adding tags to learners based on their answers. A tagging system will help you categorize learners and automate the next steps, like special offerings.
12. Depth of Expertise
Your story must have a happy ending to leave learners on a positive note and keep them motivated. This happy ending, the last part of a story, is a certificate.
Certificates signify the moment of completion. Therefore, they should be professional and underline the effort of the student to reach that point – the last scene of the story.
💡 Remember to customize with your brand to build trust & credibility.
The narrative theory inspires us to create engaging stories that transform how we interact with our learners throughout our online course.
In LearnWorlds, we say that assessment is a story – and so are the course and the learning path you've built for your learners. LearnWorlds is THE platform for creative narrative learning experiences, supporting the creation of interactive, customizable, and fully personalized assessments.
Watch the webinar below to dive deeper into the presentation and see how to use relevant features.
Not a customer yet? Try LearnWorlds with a 30-day free trial – no credit card, no commitment, and most features available for the full LearnWorlds experience!
(Visited 616 times, 1 visits today)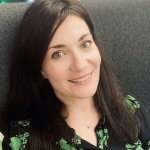 Androniki is a Content Writer at LearnWorlds sharing Instructional Design and marketing tips. With solid experience in B2B writing and technical translation, she is passionate about learning and spreading knowledge. She is also an aspiring yogi, a book nerd, and a talented transponster.