Christmas and the New Year are only a few days away, and everyone's getting ready for their favorite holiday. The holiday season is synonymous with decorations, special treats, shopping, and of course… gifts!
People love to make these special days even more special for their close ones by offering gifts to show their love and appreciation.
Among these gifts is the gift of knowledge! An online course that will help a friend develop a new job skill, practice a creative hobby, or build a healthy habit is an invaluable gift that people have come to appreciate more over the last couple of years.
As a course creator, you can be part of this and encourage people to get these gifts either for themselves or for another person 🎁
We're here to help: we have compiled an online course gift guide with courses that would be great as a gift!
Among these courses, you'll find inspiration to market your courses and course bundles depending on the audience you're targeting and expand your selection with courses that would complement nicely your current offerings.
In the second part of the post, we're explaining the practical aspect of selling courses as gifts with LearnWorlds.
Table of contents
Why Online Courses are Great Gifts
We know we don't have to convince you. But if you need some ideas for more compelling emails with higher conversion, there you go:
They Offer True Value
We all benefit from learning a new skill, expanding existing skills, or learning more about a topic we're interested in. By trying something new, the lucky gift recipients might even discover skills they didn't know they had or develop new hobbies.
They're Fun
Not all courses are meant to be life-changing, and that's okay. Besides, presents are supposed to be fun or practical, and online courses can be both! Like a course on making candles, crocheting, or cooking, for example.
Even if you don't manage to turn your learners into artists or cooks, they'll surely have some fun moments testing their skills (and hopefully laugh even if they're hopeless!)
They Have no Expiration Date
Online courses never go bad. (Of course, we're counting on the fact that you regularly update them!). Your customers can gift the course now and the recipients can access it when the time is right for them.
They Can Be a Collaborative Activity
Prompt your learners to buy a course for them and their friends, so they can have fun together, learn from each other, exchange ideas, and have some accountability. Learning together also increases their chances of successfully completing the course.
Online Course Gift Guide
We have a few ideas about courses that would make their recipients smile! We have grouped them into categories depending on their goal.
Starting a New Hobby
Are your online courses teaching fun stuff anyone could try in their free time? Then sell them as a gift that will introduce a new hobby into the recipient's life or uncover a hidden creative skill they didn't know they had 🎨!
Drawing/painting
Crocheting/knitting
Cooking classes
Photography
Flower arrangement
Calligraphy
Pottery
Makeup/hairdressing
Find ideas for online courses here.
Personal Development
Maybe your online academy helps people begin a new chapter in their life, discover themselves, and open up to new perspectives and philosophies. Market these courses as tools that help people turn over a new leaf and challenge their views.
Online coaching for those that seek to make deep changes
Psychology courses for people who are curious about understanding human behavior and themselves
Philosophy courses to explore different outlooks on life
Decoding body language
Women empowerment
Resilience
Better Living
Sometimes, even small changes can have a huge impact in our quality of life.
Time management
Home organization tips
Habit building
The "I'm an Artist!" Classes
Do your customers have any friends with artistic tendencies? Then the following course would be a perfect fit for their creative nature.
Playing an instrument
Vocal lessons
Acting classes
Dancing classes
Photography
The "Good Student" Package
Lots of people are interested in lifelong learning in the more academic sense. For those that miss
History and science classes of any discipline
Foreign languages
Tips to learning skills
Creative writing
History of art
Career Advancement
The following classes can be more or less job-specific, but most of them can be helpful for everyone! Take sales coaching, for example. Don't you think that skills taught in sales courses, such as persuasion and communication, are valuable for absolutely anyone who talks with people? (That's everyone).
Leadership
Inclusion & diversity in the workplace
Empathy in the workplace
Risk management
Sales coaching
Preparing for interviews
Social media management
Fitness & Wellness
If you're offering any type of fitness course, whether addressing physical or mental fitness, our suggestion is to complete your offering by combining the two. Mental and physical health support and complement each other.
Your academy would really go up a notch if you collaborated with an expert to build additional courses for a more comprehensive approach to wellness.
Mindfulness & meditation
Practicing gratitude
Managing anxiety
Yoga, pilates
Physical training
Computers & Gaming
These courses are perfect for younger audiences, and not only!
Gaming
Cryptocurrency trading
Introduction to programming
Game development
Cybersecurity
Didn't find your course on this list? Don't worry! This list is anything but exhaustive! These were some of the most common topics that people would be interested in. The truth of the matter is that there's no limit to what you can offer and what people want to learn.
Offering Your Course as a Gift
LearnWorlds offers you three options to offer your online course to be bought as gift. You either use
A Google Form,
A coupon, or
Zapier.
All three ways require you to create a 'placeholder' (or empty) course for anyone to wish to buy a course as a gift.
Before we explain how each of these options works, keep in mind that you can either offer your courses separately or in course bundles. To create a course bundle, Go to Marketing → Bundles → Create bundle.
You can then fill in the Bundle name and description, and add a Thumbnail Image.
Expand the courses drop-down list to select two or more courses that will be included in your Bundle. Each time you select a course, click on Add Course. Set the Bundle's Discounted price.
For further details about creating course bundles, read our support article.
Option 1: Google Form
Pros: Easy to set up
Cons: Adding users manually to gifted courses
The idea here is for someone to buy a course and provide their loved one's details to be enrolled into the course. The process is straightforward and easy and gives you more control to evaluate each form submission and sale before enrolling someone.
How to set up
Before you sign in to your LearnWorlds school, visit Google Forms, and create your online form. The form, which takes only a few minutes to create, needs to ask your friend or the person you're giving the gift to, the two most important questions that will grant him access to the course.
The pieces of information you will need here is the full name and email address.
Once you create the form, note down its embed HTML code, because you will need it later on. You can get this by clicking on the 'Send' button in the right-hand corner of the Google Forms window.
Now, you are ready to upload it to your LearnWorlds school.
So, log in to your school, go to 'Courses' and click on 'Create Course'.
Go through the course creation wizard and follow the steps:
Give your course a name, choose a URL for your course, set it as a PAID course, decide on a price e.g. 30 euros, and finally upload an image for it.
Then click on the course you have just created and go to 'Contents' to add sections. Create a section, give it a title, and choose the option Paid in accessibility settings.
Click 'Save' and then 'Add Activity'.
Again, give it a name e.g. How to Create Your First Painting, and then choose the 'Embed' option as the type of your learning unit. Don't forget to click 'Save'.
Then, click on 'Settings' (button next to the learning activity) and copy-paste the embed code for your Google Form.
To see if this worked, click on 'Preview'. The form should appear on the right-hand side of your screen, like this:
Anyone who buys the course will come up to this form. The user should complete this with the information of the person who is going to receive the gift – name & email address.
As an admin, you will get a notification upon the form submission, which will allow you to add the new learner to your student base and manually enroll them.
Option 2: Coupon
Pros: Easy to set up
Cons: Again, requires some manual work
Another way of sending the gift is creating a coupon code for 100% off the course price and sharing that by email to the buyer, who then can share it with their friend or loved one to access the course.
You can even create a beautiful template to add the coupon code every time, so it looks more like a digital gift card!
Giving your customers a gift card to share is a more powerful way to share the present!
The process is the same as with the form, by creating a placeholder course, but you don't need a Google Form. In this case, you can create an eBook with instructions on how to get the coupon.
Here is how to create a coupon code
Go to your LearnWorlds school and repeat the same process of creating an empty course as a placeholder.
Then, go to 'Pricing' and click on 'Create course/bundle promotion'.
When the side tab appears, give your promotion a name, and set the discount percentage at 100. Upload your course, and create your coupon.
The original price of the painting course in this example is 30 euros, but with the coupon code of 100% discount, your friend will be able to access the course for free.
Once you finish click 'Save' and go to 'Contents'.
From there, you need to add an ebook as a learning activity and add the instructions.
Click on 'Edit Ebook' and customize it as you see fit by adding a block/heading (from the right-hand side menu) that matches the visual requirements of your course.
Anyone who buys this course will see your message now. Let them know that they will receive the gift code to their email after X-hours, and more information on how they will be able to use the coupon.
Option 3: Zapier
Pros: Automates the process
Cons: Requires more work and technical understanding upfront
Finally, there is the option to use Zapier and fully automate the process. This requires a bit more work upfront, but, very little work in the future. That's the best way if you're expecting hundreds of gift card sales.
Doing so will allow you to connect the app to the empty course you have created and to your email so that when a customer buys the course, a coupon is automatically sent to them.
This is feasible because of a 'coupon bank' Zapier comes with.
The coupon bank is a storage with pre-made coupons that are designed specifically for this purpose. From the storage, you can easily manage and keep track of all the coupons you send to students.
To do this, you will need to create two Zaps:
a. Zap 1: Add coupon codes to the storage app:
You can add coupon codes from a Google Sheet trigger that is activated every time a new row is added to the sheet, just like the screenshot below shows.
You will need to create bulk coupons on LearnWorlds and then add your codes in a Google Spreadsheet and then use the "Push value" to Storage by Zapier to fill it up with codes.
b. Zap 2: Pull coupon codes from storage and send them to students
Once you fill the storage with coupon codes, you need to create a second zap to deliver each one at specific times.
Remember to choose the option Pop value from list. This action will get one of the unique coupon codes and then remove it from the list.
*Be sure to check the storage in case you need to add more coupons there. By testing the zap, you will see if the storage is empty.
c. Set a final step in the Zapier sequence to send an email
You can use the email from the "new enrollment" and in the body of the email use the variable for the value of the coupon that you got in the previous step.
Learning how to use Zapier's storage will take a bit of work but if you are able to understand some tech research, you will be able to do this in a couple of hours.
For more information on how to use Zapier's storage, click here.
Disclaimer: The automated method with Zapier needs more work and technical knowledge, and it is recommended to test it with a few test users before going live with it. This method is recommended for bigger accounts with hundreds of sales per month. If you are going to sell a small number of gift course, it would be best to use one of the first two methods!
Ready to Invest in Knowledge?
Holidays are the best time to exchange presents with your loved ones, and the most precious gift you can give them is knowledge.
This Christmas, you can teach others how to knit, how to start a new garden, or develop their writing skills.
Just like Benjamin Franklin once said, 'An investment in knowledge pays the best interest'.
So, are you ready to create and sell online courses? Get started today with your 30-day free trial on LearnWorlds!
(Visited 2,585 times, 2 visits today)
Kyriaki is a Content Creator for the LearnWorlds team writing about marketing and e-learning, helping course creators on their journey to create, market, and sell their online courses. Equipped with a degree in Career Guidance, she has a strong background in education management and career success. In her free time, she gets crafty and musical.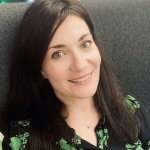 Androniki is a Content Writer at LearnWorlds sharing Instructional Design and marketing tips. With solid experience in B2B writing and technical translation, she is passionate about learning and spreading knowledge. She is also an aspiring yogi, a book nerd, and a talented transponster.