This year's Worlds of Learning Summit started with a powerful talk by Panos Siozos, co-founder & CEO of LearnWorlds.
In his talk, Panos discussed the knowledge economy and the prevailing business models – or else, all the different ways creators, trainers, and consultants monetize their knowledge.
Panos also talked about why more and more businesses develop customer education and corporate training programs, and he shared the knowledge economy and eLearning trends for 2022 and beyond, as they result from careful analysis of LearnWorlds schools and industry data.
As a bonus, at the end of his talk, he presented some noteworthy LearnWorlds schools that are rocking their niches!
In this blog post, we have gathered the highlights of Panos' insightful talk – make sure you catch the replay to see the full presentation!
7 Revenue-Generating Business Models in the Knowledge Economy
Knowledge economy refers to how course creators, coaches, and consultants monetize their knowledge. Right now, the knowledge economy is the dominant economic model!
Knowledge is one of the most valuable resources and has transformed entire industries and the ways we work and learn.
Panos Siozos
Initially, most platforms were able to sell online courses as a one-off digital product. But as the digital economy became more sophisticated, so became the requirements and the business models that developed around online courses.
Indeed, this is the aspect where we've seen the most innovation in the knowledge economy, with new business models appearing all the time!
Let's see what these business models are:
1. Online courses (self-paced)
Recorded, self-paced online courses continue to be popular and effective. Plus, they have amazing scaling possibilities! You only need to create the course once and sell it thousands of times to a global audience.
2. One-to-one/Group/Cohort-based programs
One-to-one, group, and cohort-based programs have been on the rise.
The cohort-based model has grown rapidly over the past two years. This model allows you to create more practical courses, control the pace of the course, and create a cohesive group of learners that takes advantage of peer interactions. It also enables you to sell courses at a much higher price than self-paced ones.
One-to-one and group sessions also add tremendous value to self-paced courses, which are especially relevant to coaches and consultants.
3. Subscriptions & Memberships
Subscriptions and memberships started gaining momentum in 2016 and have now become the holy grail of monetizing your content. This business model can generate recurring, passive revenue and help you compound your growth and grow your business.
We could call this "The Netflix effect" – the Netflix subscription model transferred to online courses.
4. Hybrid & Blended programs
Blended and hybrid programs are extremely relevant in the post-Covid era, where you need to complement physical classes with online classes. There are countless opportunities for growth and novel products with this business model.
5. Affiliates
Affiliate marketing is an amazing channel that enables you to tap into your audience's network and use your customers and learners as resellers of your content in exchange for some fees. Affiliate networking is a very powerful business model that allows you to expand your business, provided that you make good use of it and build solid relationships with your affiliates.
6. Marketplaces
A marketplace doesn't have to be huge, like Udemy. Any small group of instructors with experience in similar or complementary fields can come together and create a micro-marketplace, eventually merging their audiences and building something larger than the actual sum of the parts.
7. Physical Products
We increasingly see physical products, like books, hardware, DIY kits, workbooks, or merchandise, being sold alongside or given for free to complement online courses.
Monetization in Customer Education & Corporate Training
Businesses are increasingly leaning toward online courses as a marketing tool.
Education is the best form of marketing and the ideal form of customer success that you could ever have.
Panos Siozos
Some key reasons companies deploy customer education:
Build brand awareness and establish themselves as thought leaders
Create additional revenue streams/decrease customer support costs
Lower customer onboarding costs
As for corporate training, we notice that the need for training has grown over the past few years. While most businesses used to do most of their training internally, now they're frequently reaching out to experts.
So, we've seen trainers selling multiple seats to traditional businesses that want to train their workforce. We also notice a reliance on personal relationships and increased use of traditional corporate channels like LinkedIn, email, and phone sales.
A Look Ahead to 2022 and Beyond
We've analyzed thousands of online schools and millions of transactions within LearnWorlds, but we have also cross-referenced all this with industry data. Here's what we've noticed:
There's an increase in online self-paced learning to reach underserved audiences, with a concurring increase in specialization and segmentation.
eLearning is becoming data-based and data-centric. Trainers realize the potential of having detailed metrics and analytics to see what works and to be able to improve their content (you can't improve what you can't measure). Data also provides evidence to help you make a convincing sale to a corporate customer or a consumer that visits your online school.
Video continues to be the number one focus, with an increased allocated budget.
Bulk sales/enrollments are also growing. Ecommerce transactions that happen through online course platforms are limited, but traditional channels and selling outside a course platform continue to increase.
Free courses are an effective lead generation tool used by 50% of LearnWorlds customers.
Live lessons are on the rise, with half of LearnWorlds schools using the Zoom integration. Live sessions can be combined with self-paced learning, enabling you to reach directly to your students and engage them.
Customers selling subscriptions and memberships generate higher earnings.
Schools with high-priced courses (over 500$) generate more revenue. This proves that you don't need to have low prices; instead, increase the quality of your course and reach a premium audience.
💡 Bonus Section: Academies Created with Learnworlds to Inspire You
Unblinded mastery sells self-paced coaching courses through levels and has weekly morning sessions with their community.
VOX academy addresses the South American, Spanish-speaking market and sells courses on becoming a professional sportscaster.
Sendinblue Academy is a noteworthy example of customer education. Sendinblue is an email marketing SaaS business that offers free courses through its academy, teaching its customers to use the product more efficiently.
Improv Piano Tips teaches piano and has over 23,000 students and a huge YouTube following. Video proves its power here!
Want to Hear More?
These were the key takeaways from the opening talk of the 2022 WOL Summit. It seems like a lot is happening in the knowledge economy right now! If you want to hear it firsthand, check out Panos's full WOL 2022 presentation.
(Visited 768 times, 2 visits today)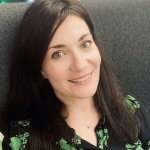 Androniki is a Content Writer at LearnWorlds sharing Instructional Design and marketing tips. With solid experience in B2B writing and technical translation, she is passionate about learning and spreading knowledge. She is also an aspiring yogi, a book nerd, and a talented transponster.