It's beginning to look a lot like…Christmas! Now, while for most consumers, this is a time of excitement and being filled with the spirit of happiness (and shopping frenzy), for most entrepreneurs, it's the time to roll up their sleeves and get down to business! Despite how… romantic this sounds, it doesn't have to be painful.
In this article, we have done the dirty work for you; we have put together a guide of simple and actionable steps to help you create the best Christmas/Hanukkah/New Year/Thanksgiving offer for your online business. We are on a mission to get your online course offers rolling in no time!
Assess what makes your online business unique
Identify your unique value proposition. What makes your online business stand out? That's a great question, one that every online entrepreneur should answer for themselves.
Is your strong point the creation of high-quality content that provides value to your learners?
Do you provide excellent customer service and create a positive customer experience?
Are you offering something that is unique and not available elsewhere?
Do you have a memorable brand, professional and consistent across all of your channels?
Are your online courses more affordable?
Do you offer course topics that your audience cannot find elsewhere?
All of the above or a blend of them?
Once you've identified what makes your online business special, be sure to highlight this in all of your content marketing materials. This will help you craft an ideal set of messages and the proper offer to attract the right customers and build a loyal following.
Brainstorm what you could offer your customers
When it comes to online courses, the sky's the limit in terms of what you can offer your learners. But, of course, that can also be overwhelming. So, where do you start?
To create a memorable Christmas offer for your online business, you need to be creative and come up with something new and original. After all, you want your offer to stand out from the competition and attract as many people as possible.
So how do you go about being creative? The best place to begin is by brainstorming. The following action tips will help you.
📣 Action tips:
Make the offer about something people want or need. It shouldn't just be a discount on your regular prices – think about what would make people want to buy your courses or products. Invest some time deep diving into your academy's analytics, read your academy's community discussions, and review any social media comments from potential customers.
Make the offer creative and exciting. Think outside the box and use your imagination. Your offer should stand out from the competition and grab people's attention.
Host a brainstorming session with your team or on your own. Brainstorming is a simple skill to learn. All you need is a topic (in this case, your holiday offer), a pen and paper, and an open mind. Put all your ideas down in writing or on a board, and avoid criticizing new ideas. Don't be afraid to share unrealistic or unconventional ideas, especially if you are brainstorming with your team. You can build on each other's ideas. Innovation can thrive in a judgment-free environment! As soon as you've come up with some ideas, you can start narrowing down your focus and figure out how to turn your concept into a reality.
Be flexible. Be prepared to change your offer if it's not working, and be willing to experiment until you find something that works.
Plan your offer specifics: what to consider
These are holiday seasons full of joy, happiness, and magic during which the holiday spirit overflows on everyone, acting as an excellent opportunity to get that extra special treat for themselves they didn't buy the rest of the year!
Many online learning courses can be fun to do with friends, such as learning a new skill for motivating each other, exercising, doing art and crafts, dancing, practicing yoga, learning to cook, or just about anything else.
Check how your online courses could fit your target audience into this gifting idea; how they can be combined into a course bundle. You can put together course coupons that can be redeemable on a second enrollment for someone who purchases your course. Or offer a discount code or coupon for two courses to someone who purchases two.
To encourage quick purchases, make the offer a limited-time offer. You should also clarify on your landing page how people can gift the course (e.g., do they have to buy a gift card from your online school, forward a link, or some other way?).
We also suggest setting a deadline for last-minute purchases. Taking advantage of the Christmas rush can help you increase your online course sales.
For example, you can make your offer available only until December 23, addressing the psychology of buyers and alerting them to act now so that they don't miss out (also known as the FOMO marketing strategy or "Fear Of Missing Out").
Keep in mind that you are more likely to get potential customers to give in to last-minute pressure if your online course deal is more effective. For example, you could be offering a really good discount, or you could be including a free course.
It's never too late -or too early- to put affiliate marketing in your Christmas marketing strategy mix. You can contact websites offering Christmas specials to advertise your online course offer for the holiday season. Considering also the abundance of sites and blogs promoting Christmas "lists" and "ideas," it's definitely worth trying.
Also, you can provide incentives to your affiliates, such as exclusive promotions that they can use on your online academy.
If you have already created your online academy using LearnWolrds, setting up your affiliate program is a walk in the park.
📣 Action tips:
Set a reasonable price. You don't want to price your courses too high or too low – find a balance that will make people want to buy them.
Promote the offer well. You need to get the word out to as many people as possible.
Make it easy for people to take advantage of the offer. Ensure the terms and conditions are clear and straightforward and that there are no hidden catches.
Evaluate your competition
When it comes to business, there's always someone trying to undercut you on price. And while there's nothing wrong with a little healthy competition, you want to avoid being the one constantly caught in the crossfire.
So what's the best way to compete? By offering something that your competitors can't or won't. It could be a unique product, a superior service, or even just a lower price. But whatever it is, you need to make sure that it's something that your target market actually wants.
That's where research comes in. Find out what other businesses in your industry offer, and then try to beat them on price or added value. It's not always easy, but it's the best way to stay ahead of the competition.
For example, if you are selling an online course, you could offer a money-back guarantee or a free trial period. This way, you can show potential customers that your product is superior to the competition.
📣 Action tips:
Take a look at the customer reviews of your competitors on review sites. Take the time to read them carefully. Especially those with low ratings or negative reviews. What a customer may be complaining about, what they suggest as improvement, and what they ask that they cannot find in the competitor's product or service (e.g., a masterclass focusing on a very niche market) are tremendous opportunities for you! For example, if your target market is parents and caregivers, your audience may be looking for a safeguarding online course or even a related accreditation on creating safe spaces. If your competitors don't offer one, you may find it as your opportunity to thrive!)
Follow your competitors' social media accounts and join their online communities. Find out what their audience is saying and how they are discussing it. This is also your target audience, your potential customers. Look for opportunities to create compelling offers based on their discussions.
Come up with a catchy title for your offer to draw people in
Nowadays, it seems like everyone is offering some sort of online course. Millions of other courses and products are competing for attention, and it can be tough to stand out from the crowd. Anyone who's ever tried to promote an online course or digital product knows that getting noticed can be a challenge.
How can you differentiate your offer from the rest? Come up with a catchy name for your offer that will make people want to find out more, and click the "Buy now" button.
For example, if you're teaching a course on how to start a business, you could call it "Startup Success: The No-Fail Formula for Launching Your Business." Or, if you're offering a course on mastering social media marketing, you could call it "Social Media Marketing: The Inside Scoop on What Works (and What Doesn't)."
Whatever you choose, make sure it's eye-catching and conveys the benefits of taking your course.
📣 Action tips:
One way to give your offer a boost is to combine the power of AI with the power of SEO. A tool like Ubersuggest or BuzzSumo can help you identify the most popular keywords related to your course topic. Then, by including those keywords in your course offer title, you'll make it more likely that your course will appear in Google searches for potential customers. It's a simple way to give your offer a visibility boost and attract potential customers.
Write a brief description of the offer and how it works
A great course description can make the difference between a new student signing up for a course or clicking away and never returning. It is important to write a well-crafted description because people will not buy products online unless they know exactly what they are getting.
An eCommerce study found that 20% of purchase failures could be due to missing or unclear product information. The same goes for online courses—if students do not understand what they are signing up for, they will likely not take the course.
To write an effective description, answer these three key questions:
Why is this holiday offer valuable for my target audience? Define the purpose or rationale behind the online course or online courses included in this holiday offer.
What will the outcomes of this offer be for my target audience? Identify the key content/principles/topics learned.
How will learners learn? Explain the major learning activities, the amount of time for each, and the overall learning experience.
📣 Action tips (for writing a compelling course description):
Add a catchy tagline
Use active tense, keep it simple, and highlight the benefits and solutions offered
Use positive language and power words
Be student-centered; your description should focus on what a learner will gain/learn from purchasing your course offer
Use AI writing tools to your advantage
Conduct keyword research to identify buzzwords and trending words related to your online course topic. This will help you attract more people and boost your organic search engine results (SEO) when people search for online courses like yours
Specify the online course's goal and the learning objectives
Be very clear and straightforward about the online course offer requirements
Describe the course format details (duration, workload, types of learning materials -video, webinar, eBooks, podcast, etc.), requirements to join, assessment methods, learning objectives, enrollment instructions, instructor bio, etc.)
Identify the online course offer requirements (do customers have to meet some specifications before purchasing the online course or claiming the offer? Do they have to input a coupon code?)
Explain how customers can claim the offer and the exact steps they need to take in your online school
Add an FAQs section after the description to address any frequently asked questions by your potential customers
Create an eye-catching visual to complement your offer
Don't let your online course get lost in the shuffle. Create an eye-catching visual to promote your offer and make sure it stands out from the crowd.
A great visual or set of visuals will grab attention and help potential students quickly understand what your course is all about; ultimately, it will help you sell more online courses. Plus, it can be a fun and easy way to show off your personality and brand.
But you are a course creator, not a graphic designer, right? Well, unless you sell online courses on graphic design or have an in-house graphic designer involved in producing all your brand visuals, or unless you can invest in hiring a freelancer to help you craft the ideal visuals to complement your offer, you can find workarounds. There are so many amazing online tools with which you can easily create an attention-grabbing graphic to generate interest and boost your online course sales.
For example, with a flexible online learning management system like LearnWorlds, you can simply choose from ready-made templates for all sorts of popups and other elements that you can fully customize with quick drag-and-drop actions and add to any page in your online school to complement your online course offer.
You can also use a tool like Canva that enables you to create and download beautiful visuals. A tool like Canva also offers a great selection of stock photos and elements to showcase your offers better.
Another great tool for visuals is Visme, an easy-to-use online tool that allows you to create stunning presentations, infographics, and reports in minutes with no design skills required. Visme's templates have a broad gallery of assets, including royalty-free images for your media content across social channels, which can help visualize ideas better than ever.
💁 For more great online tools to create engaging visuals, check out this article: 17 Online Tools You Need For Awesome Social Media Content.
You can then use these visuals for all your supporting marketing activities (e.g., in the email marketing campaign where you will send your offer to your email list).
Use strong colors and bold fonts to grab attention, and don't be afraid to experiment with different layouts and images. If you're not sure where to start, there are plenty of templates available in each of these online design tools and tutorials that can help.
📣 Action tips:
Use bright colors
Check what is trending in terms of design on your social media feeds. Depending on your niche, check what your target audience is searching for and what they are sharing and try to replicate the idea (don't simply copy, get inspired, and create something that reflects your course business)
Turn complex information into an infographic or create side-by-side comparison charts. Don't be afraid to mix and match types of visuals. Especially if your offer is quite complex, this will help your potential customers better understand your offer's message
Add a catchy headline with an easy-to-read font
Complement your visual with a clear call to action
Use high-quality images and elements
Be aware of the image requirements on each social media platform. You don't want to invest in designing a beautiful visual that will be cropped -or, even worse, rejected!
Be mindful of the mobile view; of how your visuals show on different mobile devices and screens.
Share your offer on social media and in your email marketing campaigns
By using social media and email marketing, you can reach a wider audience and promote your online course offer effectively.
First, consider creating a social media profile for your course. This will allow you to share updates, announcements, and highlights with your followers. You can also use social media to drive traffic to your course website or landing page.
Be sure to include links in your Facebook group posts and use relevant hashtags to reach a wider audience. In addition, email marketing can be a great way to keep people informed about your course.
Include links to your course website or landing page in your newsletters and send out periodic updates about new content or special offers.
Create a short YouTube video to promote your course offer and publish it on your YouTube channel. Don't forget to leverage the power of YouTube. You can even create multiple promotional videos, each with a different title for each holiday (one for Christmas, one for Hanukkah, one for New Year, and so on). In this way, you will be more visible.
To increase your chances of ranking well in search results for your topic, include popular keywords in your video titles and descriptions.
Additionally, if your promo video performs well, you can advertise it using Facebook and Google ads. Make sure your description includes links to your offer's landing page or your online academy.
Here are a few tips to help you get the most out of your social media and email marketing efforts.
📣 Action tips:
Use images and videos. People are more likely to engage with content that includes images or videos. So make sure to include visuals in the social media posts and email newsletters when promoting your holiday offers for Christmas, Hanukkah, New Year, or even Thanksgiving..
Keep it short and sweet. When it comes to social media, shorter is better. That means no long paragraphs of text – just a few sentences or bullet points highlighting what you're promoting. In your email marketing campaigns, you can include a bit more information but still, try to keep your messages brief and to the point.
Use hashtags. Hashtags can help people find your content on social media. So if you're promoting an online course offer on Instagram, for example, be sure to use relevant hashtags like #onlinecourse, #Christmasoffer, #Newyeardiscount, and so on.
Use social proof. course testimonials and reviews are a great way to add social proof to your online course offer sales page. People want the assurance that others have had positive experiences with what they're buying, so adding some customer content can help potential customers feel confident about investing in one of our courses.
🎄Ready To Jingle Your Course Offer All The Way?
We hope these steps have given you some ideas about what you could offer your customers. If you want to give your online business a boost this holiday season, take a page out of our book and create an irresistible offer.
But it's also time to give yourself a gift that will keep on giving. A great online course platform that can help you build and grow your business while making your life easier and more exciting. Sounds like a win-win, right?
So what are you waiting for? Get your 30-day free trial with LearnWorlds. We have everything you need to build and grow your online course business. Start creating those irresistible offers today and see how easy it is to create and sell online courses like hotcakes!
(Visited 254 times, 1 visits today)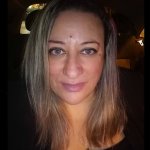 Rosemary is a Content Marketing Manager for the LearnWorlds team. Her mission is to improve the customer experience across all possible touchpoints through content. She has a solid background in omnichannel marketing and content writing. Her superpower is making sense out of any content mess. In her free time, she likes assembling jigsaw puzzles.