When you think of a course, you are thinking about a sequence of learning units, videos, quizzes, certificates, activities, and much more.
Learning a subject usually entails several learning activities to provide a well-rounded view of the subject. So, you might ask, what would be the purpose of a single activity course?
But sometimes all you need is a very simple course with just a single lesson in it. No table of contents, no navigation, nothing to distract or complicate things.
Simply speaking a Single Activity Course is a new course player skin with a minimalistic environment and no navigation.
This new course type is ideal for delivering single videos, Zoom meetings and Webinars, SCORM and multimedia files (which usually have their own navigation), digital downloads or other minimalistic courses.
You will now be able to easily sell digital products, upsells, or mini-courses from your online school.
How to Enable a Single Activity Course
The single activity is a course player skin.
It's a design template for your course player.
Each course can have a different course player skin, or you can choose to use one template for your whole account.
When you are working on your course, you can go to the "Course Player" tab. There, you will find a variety of customization options. The first option is the player skin.
Choose the "Course with one activity".
We have got two for you to choose from, the minimal white and the dark player version.
You can try it out through your LearnWorlds Account, or, if you don't have one, you can get a 30-day free trial from here.
Removing Navigation for SCORM / HTML5
This has been a common request by our users using SCORM or HTML5 courses. Uploading a course fully developed on an authoring software usually means that there is internal navigation within.
A usual course player navigation wouldn't work well with it and might impede the experience. With a single activity course, you remove the additional navigation, leaving your students really dive into the SCORM course by removing the navigation and any other distractions.
Webinar Registrations
Are you running free or paid webinars?
When a webinar is a standalone product and not part of a bigger course, then it makes sense to package it as such.
With a single activity course, you can do exactly that. Connect Zoom, choose the single activity skin, and allow people to register to access the webinar.
An example of a pre-recorded webinar as a single activity course that requires registrations is our own weekly demonstration webinar. You can register at the LearnWorlds Academy and visit that to see how it will look.
Selling Digital Products
Another great use for this is digital products. You can complement your online business with additional offerings such as:
Videos – How-tos, single-presentations, workshops, etc
Music – Songs, lyrics, sheets, etc
Ebooks
Gift cards – Give gift cards (coupons) for your other courses
Recipes
Patterns
DIY instructions
Printouts
Selling Digital Services
Another idea is to upsell your students with additional services. This works well for freelancers, agencies, or if you want to add an additional source of income to your business through consulting.
Here are a few ideas of services you could sell:
Graphic design
Web design
Copywriting
Translations
Consulting
Customer / Corporate training
Coaching
Multiple Licenses (Corporate)
Selling to corporate clients usually comes with a request for multiple licenses. You can easily create a placeholder course for a different number of licenses e.g. 25, 50, 100, 200.
A single activity course can be this placeholder which will only include instructions on how they will receive the licenses or the process of enrolling their employees to the course.
Bundles, Subscriptions, and Libraries
Having a number of digital products grouped together into bundles or licenses is an easy way to upsell your products.
Bundles are collections of courses/products sold all together as one product. It's like a buy 2 get 3 offer.
Libraries can be created by grouping courses into tags (or categories) and creating a landing page for each category.
You can sell each bundle or category at a one-off price, or you can give access to it for a recurring subscription.
Conclusion
The single activity course is a unique feature that offers a better navigational experience to your users when selling digital products, services, or on those special occasions such as webinars & SCORM files.
It's a great way to add an upsell or an add-on bundle to your revenue stream.
Would you like to try it out?
You can log in to your LearnWorlds Account, or, if you don't have one, you can get a 30-day free trial from here.
(Visited 3,570 times, 1 visits today)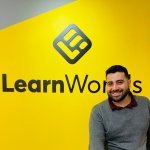 Nick Malekos is a Senior Digital Marketer in LearnWorlds. He is a results based and well-rounded Digital Marketer with years of experience in the education industry, writer and digital literacy trainer.