Βlack Friday is the biggest shopping event of the year.
Ask whoever you want – online retailers, offline stores, big or small businesses; and they will tell you they are crazy about Black Friday. That time of year brings in extra sales and a spike in revenue. And guess what? It can do the same for you!
Stores are on fire on Black Friday! And that fire spreads to e-commerce with online businesses seeing a huge spike in sales over that period.
It's the perfect occasion to get that big sale sign up and start cutting down on prices to attract more customers ready to spend.
Consumers are primed to buy a lot and tend to purchase both personal items and gifts for the upcoming holiday season.
We have collected a list of 55 Black Friday marketing ideas for every kind of business, from physical stores to e-commerce, from creators selling courses to software businesses, and everyone in between.
You can skip directly to the section that interests you:
When is Black Friday?
Black Friday is on November 24th, 2023. 
However, most companies start offering discounts by mid-November or the end of October to get ahead of the competition. 
For online sales, this window period is much bigger, giving time to potential customers to explore products and get this feeling of holiday sales.
This means that from Thanksgiving until the upcoming Monday – known as Cyber Monday (27th of November), you can go wild and offer special discounts to get the holiday shopping season started sooner!
Black Friday Marketing Ideas for All Businesses
So, how can you get ready for Black Friday and get the most out of it by the end of the Cyber Monday sales?
That's easy. 
Get down to work to create a smart Black Friday marketing campaign, and let the online shopping begin!
Here are marketing ideas for every kind of business to rock Black Friday. Whether you run a small local store or an international business, these ideas will skyrocket your holiday sales!
Massive discounts for Black Friday
The most tested-and-tried Black Friday marketing idea is to cut down prices – and to be generous about it! 
Start with 50% and go all the way down to 70% off the original price. 
Don't be afraid to reduce your prices.
This is what your customers expect from Black Friday promotions.
You can reduce prices to eliminate old stock, bring more foot traffic, get new customers, or increase sales. In the case of digital products like courses where there is no cost to develop a product, you can get up to 90% discounts without hurting your bottom line!
Customers expect to see massive discounts. 
Besides, you can always upsell your other products to compensate for this.
Flash sales: A limited-time offer
Black Friday shopping is largely impulsive. 
Flash sales are perfect for increasing impulse buying and encouraging people to buy your courses on the spot. 
Create scarcity and a sense of urgency while reinforcing FOMO (Fear Of Missing Out) through a limited-time offer and last-minute deals available for a specific period that could be less than 24 hours and for a limited number of new sign-ups.
Deal hunters always look for discount codes and thrive on discount seasons.
Use a countdown timer to reinforce the FOMO effect.
Promote early
Many businesses expand their Black Friday into a full week or month.
Whichever you choose, you need to remember that consumers' budgets are limited. You need to be fast so they anticipate spending their budgets for your business.
What you need to do is start to promote your discounts early on.
Some businesses start as early as October to "warm up" their customers.
Use countdowns
Countdown timers are a great way to reinforce FOMO. Seeing the hours or days left before a discount disappears increases conversion rates.
This can be a timer or a clock on top of the website:
Black Friday Timer Example by
OptinMonster
Change offers
Make customers return for more purchases by offering different discounts every day. There are two ways to do this:
Discount different products: Offer a different category of products or lines of products every day. Let your customers know which products are going into discount every day.
Reduce discounts every day: Start with a high discount and reduce it every day — 70%, 60%, 50% — this way, the customers will be forced to make their purchases early on and come back for more later.
Showcase your refund/return/exchange policy
Impulse purchases come with some amount of fear. Countering each fear gets your shoppers closer to a purchase.
That's where the return, return or exchange policy comes in.
By prominently showcasing your policies on refunds, returns, or exchanges, shoppers are more likely to give in to impulse purchases.
Very few customers end up coming back and asking for a refund (especially for digital products).
You can go a step further and offer longer refund policies for holiday shoppers. For example, increasing the refund policy of products from 30 to 60 days for Black Friday may help reluctant shoppers become impulse buyers.
One-time offers to upsell and cross-sell
The purpose of Black Friday is to get customers to buy in volume. Upselling (making them buy more) is the best way to increase income while making a discount.
Use the checkout to upsell to a more expensive product, relevant bundle, or other not-discounted products.
For example, the above example of an e-commerce store offers higher-end models at a discount. If discounted, it's easy to choose a larger screen or a better model.
Gamify purchases: Offer additional discounts for more
Offer higher discounts if they buy more. Incentivise more purchases by offering incremental discounts for more products:
30% discount for 1 product

40% discount for 3 products

50% discount for 5 products

70% discount for 10 products
Plan your discounts accordingly and allow your customers to add more to their baskets for higher discounts.
Be careful, though, to offer discounts that will still allow you to make a profit.
This is easier done in digital businesses that offer seats instead of products like user access or course licenses for businesses.
But your physical store can also offer packaged discounts to eliminate unsold merchandise that is out-of-season.
Offer a mystery gift
Everyone loves surprises.
Offer a free gift for customers. For example:
Physical Stores

: "Buy 10 boxes of chocolates and you get a surprise gift box from us" – that could be a selection box set or a holiday basket.

Digital Stores:

"Purchase 10 licenses and get a physical gift to your doorstep" – that could be a t-shirt, wine box, or art supplies (it has to be relevant to your product).
Offer a big gift with a lottery
You might not be able to offer a car, but you could offer anything from a local Spa day to a wine basket. Lotteries are great marketing tactics in any season.
Add a lottery to your Black Friday campaign and let your audience know that anyone who gets $X amount of products on Black Friday will go into a lottery to win a bigger gift.
Training businesses can offer personalised training (one on one).
Local wine stores can offer a group wine tasting.
Specialised shops can offer a product from a partner.
And, if you are selling digital products, surprise your audience with a physical gift.
Enable customers to pay in installments
For bigger purchases, payment flexibility is essential.
If your products are $500 or more, consider payment instalments or a buy-now-pay-later option like Klarna and Afterpay.
Loyalty deals
Do you offer loyalty programs, or are you worried that existing customers who paid a premium on the same products will be annoyed by Black Friday?
All businesses need to keep their loyal customers happy. That's who supports the business long-term and brings revenue every month.
Consider a loyalty-only deal:
Physical stores: Can offer additional discounts to loyalty card holders (and increase their sign-ups to loyalty programs).
Software companies (SaaS): Can offer upgrade offers to yearly plans or additional services that are not publicly available.
Digital stores: Can offer discounts to old customers on products that might not be discounted on Black Friday, e.g. new releases.
Double loyalty points
Another way to add value without giving discounts is by offering double loyalty points. If you run a loyalty program, consider giving additional points to loyalty card holders.
You can also combine discounts & loyalties.
Offer loyalty points to old stock or products, and offer double points on purchasing non-discounted products.
This way, you offer value without discounting your important products.
Work with a charity
Giving for a good cause can loosen the tightest of purses. 👛
Add a charity giveaway and make your Black Friday be for a good cause. This will help you with more visibility cross-promotion with the charity and feel better about it.
Offer $1 per sale or per $X spent on your store to a charity.
You can also go a step further by offering a discount, offering a product at full price and giving the discount amount to charity (e.g. 30%).
Collaborate with other companies
Software companies and big brands do this all the time.
Don't go into this alone. Rather, collaborate with another company.
Use your email lists, SMS, or other channels to promote your partner, as your partner will promote you.
You can also get a step ahead by offering a discount for both your products at the same time. This method works incredibly well if you are offering complimentary products!
Create a gift guide
Remember, Black Friday is not just for personal shopping.
Many people use it as an opportunity for their holiday shopping. Releasing a gift guide early in November or October can help your customers prepare for their shopping.
Distribute your gift guide with direct mail, email, or through your website & social media.
Use bundles of products (upsell)
Why buy one item when you can buy more?
Prepare bundles of complimentary items at a discounted price, or allow your clients to make their own bundles.
Offer bigger discounts for bundles than individual products & services, and upsell them.
Category-specific discounts
Make the sale more industry by discounting specific categories rather than offering a discount across all your products.
Category-specific discounts can help you manage costs and keep your margins higher and your profits healthy!
Checkout Discounts
We are not over with upsells!
The best way to sell more is when someone has already purchased.
You can suggest a bundle or additional discount for buying more items at the discount or after the checkout.
This way, your customers have already bought something, their credit card is in the system, and your next sale is just a couple of clicks away.
Utilise Cyber Monday sales
Black Friday may be over, but the discounts are not!
Shops started the Cyber Monday discount to encourage people to shop online and shop for electronics as a separate category.
Take advantage of Cyber Monday to refresh your offers and get people back for more discounts.
Usually, Cyber Monday discounts are smaller and different categories of products. Offer something new over the weekend or on Cyber Monday to get a few more sales in the door! 
After-Black Friday sales
And the sales continue!
The best kind of customers are the ones making repeat purchases. After a customer has bought your products, wait a few days and offer some upsells or suggest other products that go well with what they purchased.
Think of combining:
Clothes with accessories

Courses with a coaching upsell

Vacations with a car rental

Electronics with complimentary items
Another option is to finish Black Friday and have a plan to launch your holiday season sales one week later 😉
Go against the flow: Anti-Black Friday
Going against the flow and above the clutter of Black Friday.
Whether you don't like the consumerism or want to make an impactful campaign when everyone will be focused on sales, there are great ways to offer alternatives:
Anti-consumerism

Go sustainable/green

Offer for a good cause instead of buying
💡 Here are some great anti-Black Friday ideas here and here.
Social Media Marketing Ideas for Black Friday
Never underestimate the power of social media marketing. 
Social media can create anticipation by publishing social media posts announcing the upcoming special offers on your accounts (Facebook, TikTok, Instagram, LinkedIn) well in advance, and can promote your offers as they are happening.
Social media contest
Run a social media contest to inform your audience about your offers.
A pre-Black Friday giveaway will increase your profile's engagement and bring fresh new followers to show your offers.
Be sure to use nicely designed banners and instil the "spirit" of Black Friday so they know you will announce your offers soon.
You can also share gift cards with every participant of the contest.
# Don't forget to use the right hashtags!
Use influencers
Search & find influencers to collaborate with. Ask them to share your offers through a sponsorship or an affiliate deal.
Influencers can create stories, posts, pose with your products, or share your marketing material & gift guides with your products.
Work with micro-influencers
Big influencers are expensive and probably not the best for your niche audience. Find micro-influencers that are local or talk about your products already.
If you sell sports equipment, talk with popular local athletes, football players, gymnasts, or even school teams.
Sponsor their posts or work with them to create videos with your products.
Use design & video
Visuals matter a lot!
You can ask your creative team or agency to change the design of your posts, profile pictures, and banners to reflect the Black Friday colors a few weeks before the offers.
This is a strong signal to your followers to expect the offers.
Then, match those designs with your offer banners.
Unique, eye-catching creatives will also attract more people. Do not just use black banners. Use contrast and try video content on stories & posts to attract more attention.
Sell directly on social media
Some social media platforms allow you to sell directly to your followers.
Instagram shopping and TikTok shopping might be the most popular platforms for social selling. 
While social shopping works better for Asian audiences, there are opportunities to sell also to western audiences as well.
Try to launch your social shop on Black Friday to boost your sales 🙂
Email Marketing Ideas for Black Friday
As research shows, email marketing is a very powerful strategy. It has a huge positive impact on the revenue of eCommerce business owners who use a multi vendor eCommerce platform, especially during the holiday season.
The fact that 50% of people buy from marketing emails at least once a month shows that email marketing is an excellent choice to increase your online school profits.
Start working on your Black Friday email campaign at least 2 weeks before the big day. 
Decide what you want to focus on: 
a new course launch, 

inform recipients about offers, and invite them to check them out, 

promote specific products to a closed customer group or 

offer early-bird access, etc.
Before you hit the send button, customize your emails and their subject lines. Use words that are popular and catch your attention, such as 'Black Friday,' 'Cyber Monday,' 'Holiday,' 'Free,' 'Don't Miss Out, 'Save,' and 'Now.' 
This should help you attract more people to your school site and increase your conversion rate.
Grow your email list early
Encourage site visitors to opt-in to your email list to keep up with your course launches and updates. 
If you don't have one yet, make sure you create your own email list of useful contacts.
⏳ Don't wait till the last minute, create website banners, or opt-in forms in-store to collect emails.
Let your customers know about upcoming offers, and email-specific offers.
Abandoned cart emails
Before you even launch any campaign, be sure you have set up cart abandonment emails. Abandon cart rates reach up to 70% and if you can re-engage a percentage of those you can increase revenues by a lot.
Abandon carts are about reminding your customers to finalize the order or give an extra incentive. 
That might be an additional discount, a reminder that the discount is expiring, or another reason to come back.
Email marketing funnel for Black Friday
Another marketing idea for Black Friday is creating an email funnel specific to warm your audience.
Start at least a week earlier, even up to a month in advance, warming up your audience, preparing them for the offer, and increasing the email cadence on the week of the offers.
💁 Download our email templates for Black Friday here.
Email exclusive offers
An exclusive offer to your email audience can help grow your email list and increase the open rates of your emails.
Encourage your visitors to sign up to your email list for an additional 10% discount for Black Friday.
Sneak peeks on discounts
This is one of my favorite warm-up email marketing ideas. Show a small sneak peek into your offers.
You can:
Announce the days of the discounts

Show some of the products that will be off

Share products for wish-listing

Show a half-covered product or discount
A little mystery can intrigue your customers and create anticipation, but the trick here is to give out a tiny bit of information, enough to excite but not enough to show the full picture.
Black Friday Marketing Ideas for Online Stores
Some marketing ideas will work much better for online stores over brick and mortar stores. 
We have collected the best marketing ideas for Black Friday for selling online, especially if you are selling digital products:
Send digital or tangible gifts
We all love to feel special and have access to staff that other people don't. 
For your most frequent buyers, give something extra to keep them happy:
create special discounts, 

early access to membership content or even

send physical products as gifts.
Some ideas for promo gifts are merchandise with your branding, a book you've written, or an activity book. It's a great way to express gratitude and boost your relationship with loyal customers, which will also take them by surprise!
A digital-first business sending a physical gift is a big surprise and a great way to connect with your customers.
Send out digital coupons
Coupons are one of the best promotional tools you can use to increase your course sales. And they are great at creating a sense of urgency because they have an expiration date.
Share digital coupons through your social media, affiliates, influencers, or email list to get people back to your store for Black Friday.
Optimize your homepage/product page
Instilling the spirit of Black Friday for the offer period is essential. Many businesses go as far as redesigning or changing their website for the occasion.
Focus on your brand colors, add powerful CTAs, and use pop-ups wherever appropriate. Don't overdo it, or your website will end up looking tacky and salesy.
Your product pages should clearly show the discount and the value to the customer, e.g. Save up to $500.
💁 If you want to sell online courses, LearnWorlds comes with the Site Flavors functionality to change your entire online school into a Black Friday theme for a short-term period. 
You can turn back to your original theme instantly.
Use referral marketing
If you're already selling, why not sell some more? This is one of the best days to get even more people to discover your online courses by launching a referral program.
Referral or affiliate programs work best for online stores.
Introduce new products or pre-sell
Black Friday offers the best opportunity to introduce a product. 
Whether it's a new product line, feature, service, or an online course, a brand-new product will get more visibility on the year's busiest day.
You don't need to offer a big discount, but you can pre-sell it (if it's launching soon) or showcase it next to your offers.
Gather reviews
Use Black Friday to get reviews from current and past learners while boosting sales. Send an email and announce on social media that people who leave a review will get an additional discount on their purchase. 
Put it smartly to make it enticing by saying something like "spend 5' to get a 50% discount."
Also, your customers will be happier than ever for getting a product at a discount, it's an excellent chance to improve your ratings by asking for reviews from happy customers 😄
Optimize your page for SEO
Many people look for Black Friday offers through Google. Add your offer as text on your home page or create new pages showcasing your offers.
A dedicated landing page for Black Friday with all the offers (with category filters) will help you show up in Google Searches.
You can also write a blog post announcing your offer a few weeks before. This will get your article indexed. 
➡ Remember to update the article when your offer starts with the complete details.
This way, your pages will rank for Black Friday search terms, and you will be getting some additional traffic that day.
Use a ChatBot
Black Friday is all about impulse purchases, and you need to reduce the uncertainty as much as possible.
Having a ChatBot available at online stores is one of the best ways to address last-minute customer questions and worries.
It also signals great customer support and gives more confidence to customers about return or refund policies.
Here at LearnWorlds, we do suggest Tawk.to as the best option for a ChatBot. It's free and integrates well with our LMS software!
Use retargeting
Another advantage of online businesses is the capability to target their core audiences in a measurable way directly.
If you have enough traffic, you can create remarketing campaigns targeting previous visitors and announcing your offers.
This could be combined with abandoned cart audiences or simply showing the discounts to specific products.
Offer free shipping
Shipping tends to be a big cost for both consumers and businesses alike. Adding free shipping above a specific amount of products can be a great addition to any offer.
Think of messages like this: "30% off all products plus Free Shipping for purchases above $200. Only for Black Friday orders.".
Prepare for high-traffic
One major problem of e-commerce stores is website crashes on days with high-traffic.
If you expect higher traffic than usual, it's a good idea to consult your IT to see whether your e-shop can handle it.
If you use an e-commerce software like Shopify or Wix or a cloud platform like LearnWorlds for online courses, you won't have any issues.
However, self-hosted solutions like WordPress might run into issues if you have a cheap server package.
Multiple payment options
Credit or debit cards are one of many options in the market.
Offering different payment options is essential for a worldwide audience. Consider addressing your audience by adding more options like:
Mastercard support

PayPal payments

Installments / After-pay / Klarna

Subscription options (for services or digital products)

Local payments

Bank transfers / wire transfers (for more expensive products)
Lucky draw or random discounts
Sometimes, gamifying payments is a good way to keep your audience engaged.
Spin-to-win example by
Privy.com
Spin-to-win pop-ups are a great way to engage your audience and get them coming back for more. Have different levels of discounts and allow them to re-spin every day.
This way, you will have your visitors coming back daily and increase your purchases.
Add FAQs
Reduce the uncertainty and support costs by pre-answering the most common questions.
Whether it's costs, returns, refunds, shipping, or any other common question. 
Add the most frequently asked questions on your products' landing pages to reduce the questions to your support team.
This will also reduce the time your customers need for an answer and get them one step closer to purchasing!
Black Friday Marketing Ideas for Online Courses
Digital products like online courses are great for discount seasons like Black Friday as the marginal cost of producing and delivering them is close to zero.
Of course, it's a good idea to discount your older courses and keep your new ones as premium offerings.
Sell course bundles
Prepare a bundle offer with three courses sold at the price of two, e.g., "2+1 free" or "3+2 free," etc., depending on how many courses you have available and can promote.
Offering course bundles is a win-win: you get to upsell, and customers buy at a better price. This trick will increase order value and is a good alternative to huge price drops.
Group similar products together so that your students will get a complete bundle. For example, if you are offering cooking courses, think of a "Complete Baking Course Bundle" where you group all your recipes on baking together.
Offer a free course
Another promotional idea is offering a free mini-course during the sales period. This can be either a complete mini-course or a course teaser. Use SEO and paid ads to get as much visibility as possible to make the most of this offer.
Free courses are a great way to introduce your audience to your work without asking for any commitment, capture leads, build excitement for upcoming courses, and upsell later on! 
💁 Don't forget that Christmas and Hanukkah are just on the way 🎁
Friends & family offers
Create a "plus one" offer, where your customers can buy a course and get a license to share with a friend or a family member.
That could be a couple's course, a parent-child license, or a gift to their best friend.
You will be offering them a way to connect with their loved ones, and it's a way for you to increase the visibility of your offering.
Add value instead of a discount
You can avoid discounts by adding more value to your offering.
Consider offering a one-to-one coaching or private workshop to your online courses. Adding premium value allows you to avoid discounting and giving an extra incentive to your customers.
Offer a physical gift
Surprise your customers by offering a physical gift related to your course. Paid it correctly, and you can get a loyal customer for a lifetime:
Art courses paired with art supplies

Wine sommelier course with fine wines

Fitness courses with fitness equipment
Black Friday Marketing Ideas for Software Companies
When you think of Black Friday, you imagine the huge queues in the malls and e-commerce discounts on consumer products.
But big and small software companies have joined the Black Friday craze over the past few years.
Consider these marketing ideas for your SaaS Black Friday offer:
Extra licenses/users/credits
Consider offering additional licenses, users or credits for Black Friday. 
It's cheaper for a software company to give more usage-based offers than discounts on price.
This way, you get more product usage and avoid impacting your bottom line with huge discounts.
Bundle up with other software
Many software companies collaborate to offer a co-offer, where your product is being bundled up with another.
Decide a collaborative marketing campaign and a common price for both products.
Gift another software
If you offer premium software, consider offering a cheaper complimentary product for free.
Consider which one of your integrations your customers are mostly using, and offer a license to that software in collaboration with them.
Introduce new features
Are you launching a new feature before Black Friday?
Delaying the launch and offering the feature as an added value to your audience might be a good idea. 
If the feature was intended to be sold as an add-on, it's an excellent opportunity to get new users to upgrade from a free to a premium version with a free add-on.
Ready to Get Started With Your Black Friday Planning?
Take time to check out your inventory of products, pick the ones that need a boost or already sell well, and get them out to the public. 
Whether you create a new course or offer one as a giveaway, there are many Black Friday marketing strategies to try out, and the choice is yours.
Besides, you know your customers better than anyone else. 
Deep dive into your shop's analytics to make data-driven decisions. Choose the most suitable marketing strategy that serves your learners' needs the most while increasing their chances of responding to your offers.
Start working on your Black Friday deals today, and don't forget about Cyber Monday, either!
Further reading you might find interesting:
(Visited 13,959 times, 7 visits today)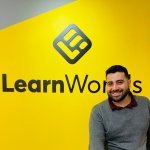 Nick Malekos is a Senior Digital Marketer in LearnWorlds. He is a results based and well-rounded Digital Marketer with years of experience in the education industry, writer and digital literacy trainer.