If you think that great web design is just a matter of making your website pretty, think again.
Providing your website visitors with a well-thought-out browsing experience is way more than just providing a pretty page to land on. Why?
I can give you six undebatable reasons.
1

You set the first impression of your whole business.

FACT: 75% of people base the credibility of a business on how their website looks (Source:

Kinesisinc

)

Your website is the first thing a prospective customer will see about your business.
Pause here for a moment to contemplate this concept.

In "street terms," you do not want to meet a customer for the first time with the same wrinkly clothes you have been wearing for two weeks in a row, do you?

If your prospects do not find your website appealing, they will probably leave before they even understand what you sell. They will think that the effort you put into your website design is the same effort you put in your product.

So, a poorly constructed website will end up resulting in free leads… for your arch-competitor.

A beautifully built website impacts how your audience perceives your brand. The impression you make on them can either get them to remain on your page, learn about your business, or leave your page, and direct them to a competitor. A good web design helps you keep your leads on your page.

And by the way, "beautiful" doesn't mean that you need to pay crazy money to a designer. More on this later.
2

Your existing clients will know they're in the right place.

FACT: 38% of people will stop engaging with a website if the content or the layout is unattractive (Source:

SWOR

)

If you already have an established brand and your online school look & feel is not consistent with your existing brand, your prospects will be asking themselves: "am I in the right place?'".

To make sure your learners know they landed in the right place, you need to be able to customize fonts, styles, and layouts across every page of your online school. You want to give your audience an experience that makes them feel they are in a familiar place, and therefore comfortable to buy what you're selling.

Keep in mind that LearnWorlds' Site Builder can help you increase your conversion rate.
3

Your prospects will be able to trust you

FACT: 92.6% of people say the visual dimension is the #1 factor affecting their purchase (Source:

Neil Patel

)

Your audience doesn't trust poorly designed websites. Forcing your potential clients to browse through a poorly designed site will not cut it. Instead, you will convey that your website is shady. Is that what you want?

Think about an HR professional looking to place a bulk order for a compliance course from a new online school. They're about to spend a significant portion of their annual learning and development budget. If your website design doesn't convey trust, they'll find another business to fulfill their order.

Long story short, your audience's trust begins with a well-designed online school.

If they trust your website, they will stay longer. When visitors browse your site for an extended period of time, you create more opportunities for your business to capture those leads.
4

Set high expectations for your future clients

FACT: 88% of online shoppers are less likely to return to a site because of a bad user experience (Source:

SmallBizGenius

)

Your audience will create expectations on how they will be treated by your business just by looking at your website. If you don't put any effort into your website's design, your audience will think that you won't put effort into helping them either.

Think of your web design as the decor of a high-street shop. If someone walked into your physical location, wouldn't you want a friendly face to greet your visitors and make them feel welcome?
5

Potential clients will find you more easily with a mobile responsive website.

FACT: 68% of companies with a mobile-first website increased their sales (Source:

Review42

)

Many web design elements influence how search engines index your website.

Of course you know that search engine optimization (SEO) is affected by the content you upload, how easily, and how quickly it loads on any device. It's about good design and reliable hosting.

Designing from scratch a beautiful and mobile responsive elearning school can be difficult, we know that. And it's one of the reasons why LearnWorlds launched an easy-to-use, SEO-friendly, beautiful website builder with mobile-ready templates.

No need to partner up with a flashy design agency; you can proudly create your own beautiful and easy-to-find online school. (Of course, you're free to hire a design agency – we're just saying you don't have to!)
6

Last but not least: if you don't do it for your clients, do it "for" your competitors

FACT: 61% of users are unlikely to return to a site if they had trouble accessing it, and 40% visit a competitor's site instead (Source:

AdsTriangle

)

If you need one more reason why web design is essential, here's a big one: your competitors are already utilizing web design. If you want to stay ahead of your competition, you can take advantage of LearnWorlds' Site Builder for your online school (check it out below).

When you're competing with other businesses, you generally have the same services and similar pricing. You need to use your design to position your identity and highlight your unique selling points to set yourself apart.
The Secret Ingredient for Your Online School Design is Purpose
Now that we are on the same page about the importance of quality design for your website and for your online school, we can go ahead and see what are the key elements of design you need to keep in mind when creating your online school. To start, let me give you the most important tip for online school design (and for life too!).
First set your vision, then act on it.
Once you have a clear idea of what you want to achieve, it will be so much easier to get your results. In order to set your vision, here are four items you need to define even before even opening your laptop:
Who are you talking to (aka your target audience)
What is your business model and what's the role of your online school within that (aka what do you sell, how do you sell it, is your school the main business or is it supporting your main business, etc.)
How would you like your audience to perceive you? (aka your brand: Do you have one already? Do you need to create one? Do you want to show consistency or do you want to have something running in parallel to your main business?)
What do you want visitors to do on your website? (aka sign up to a newsletter, download content, take a test, buy a course, subscribe, etc.)
I suggest you write these four items down and have them in front of you while you work on your site. This will be your steering wheel for every decision you will make after this point, enabling you to design your school with purpose. This is so important that I am going to repeat it: design with purpose.
Key Online School Design Elements
The key elements to designing a successful online school are:
Visual identity → which visual elements do you need to take into consideration?
Usability → how easily can your visitors reach your call to action/find information?
Interaction → how do visitors interact with your site?
Now you need to translate your vision into a design that delivers. We made it our mission to help you with that.
LearnWorlds' Site Builder skyrockets your elearning
To support your mission, LearnWorlds developed Site Builder. Which is, simply put, the best Site Builder for eLearning out there. Not my words, theirs:
"LearnWorlds is a great Educational Platform with features not common anywhere else. I like how LearnWorlds has a
great website builder
that is easy to use and creates beautiful results." –
Martin B. on eLearning Industry
"Very powerful and ingenious platform.
The possibilities of the page builder are amazing
. Your website will end up looking excellent… Putting the course online is a straightforward process. –
Francois Gerland on G2
Excellent platform
. I have tried many platforms and LearnWorlds is the best in so many perspectives. It is easy to set up and has a software that makes it a
joy to work with
, such as easy to use templates AND the possibility to fine tune them into my own flavor. –
Cathy Lewis on G2
LW has thought of everything.[…] I've worked with so many of the others. Their templates and quick/easy ways to re-cast the skins of a site for certain marketing efforts is especially
phenomenal
. –
Kristen Lewis on Capterra
It was
really easy
to make my e-learning academy look expensive and polished.
I could not wish for a better e-learning platform for my business
. Many design options without overwhelming me.-
Teya Bozilova on Capterra
&
eLearning Industry
LearnWorlds Site Builder is a revolutionary tool that makes it easier for you to build and maintain an online school featuring the latest trends and best practices in web design. Absolutely no code and no design skills are required.
Our Site Builder can help you tackle all three design elements (visual identity, usability, and interaction), with just a few clicks.
Visual identity:
Stunning Online School templates
Hundreds of ready-made Designs and Layouts, all optimized for online schools and high conversions.
Advanced Drag-and-Drop Page Editor where anything is possible.
A powerful Theme editor with curated combinations of color themes and hundreds of fonts, for customizing the look and feel of your school.
Multiple SiteFlavors, i.e. full site designs you can switch at a moment's notice.
Customizable favicon.
Lottie animations.
Out-of-the-box beautiful user friendly pages.
Interaction:
Hundreds of elements and widgets for adding style and functionality to your pages, from icons and image galleries to CTAs and countdowns.
Pop-up builder.
Custom registration fields.
Lead capture zones.
Product purchase zones.
Usability:
Adaptive content on all devices. Mobile first is the name of the game.
Support for multiple payment gateways.
Advanced Zapier integrations.
Mobile app builder (premium plans only).
GDPR-ready.
There are countless more features that we cannot list here. What you can do however, is register at our Design for Growth summit on 19 January to discover how to use LearnWorlds' Site Builder, with purpose!
In conclusion, when you design your online school think about your audience, and how you'd like them to interact with you. Then use LearnWorlds' Site Builder to package it.
You will be amazed.
(Visited 397 times, 1 visits today)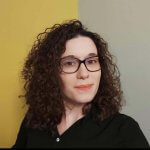 Sara is on a mission to keep up to speed the LearnWorlds' community with the latest feature releases and more. She lived and traveled all around Europe, gaining an MSc in Marketing, experience in tech, and passion for education.