Creating a fantastic online course is more or less equivalent to creating one or more great videos for your learners. Luckily, nowadays, video production is not just a privilege for professionals.
There is a vast selection of tools available online with which you can create engaging training learning material to educate your customers, put together employee training videos, or provide genuine learning experiences to any audience you may have as a course creator.
Impressive techniques that are popular amongst experienced moviemakers have become available to beginners too. Affordable software and easy-to-use apps empower course makers and unleash their creativity resulting in impressive instructional videos. The plethora of available video editing software makes it hard to choose one.
We did the hard work and the testing and curated the best video editing software. So, let us guide you through the most popular and consumer-friendly video editing tools on the market.
Here are the top 35 tools to create training videos that we have selected and tested for you. Let's see what suits your needs.
You can also watch our video on YouTube on "How to create elearning videos and spice them up".

Category #1: Interactive Training Video Software
The first online interactive videos provided editors with the advantage of presenting additional information beyond the original video content, like hypertexts. Today, interactive videos include a variety of features that can augment your video and provide a pluralistic learning environment.
How is that possible?
Interactivity in training videos gives learners navigational opportunities, useful feedback on questions, it helps them emphasize the essential parts of action and adjust the video to their learning needs.
These are the reasons why you should opt for creating an interactive video. Users love to interact with learning content. Why not let them interact with your video? So, let's see the top software for videos learners can interact with!
1

LearnWorlds

LearnWorlds is the all-in-one platform with which you can create, promote, and sell your online courses. LearnWorlds' Interactive Video Editor offers you advanced functionalities, allowing you to add elements to your videos and turn them into an interactive unique experience. What we really like about this powerful editor is that even if you add a video to your LearnWorlds online course using Vimeo or Wistia links as a source, you can still add elements to them. Also, if you add interactive elements to a video and decide to change the video later and upload a new one on the same learning activity, the interactive elements will stay intact.

LearnWorlds' interactive Video Editor comprises both simple elements (text, images, thumbnails, watermarks, and player skin) and interactive ones (buttons, offers, questions, subtitles, transcript, and more).

With Learnworlds editor, you can add any element you want, like overlay images, logos, titles, pointers, quizzes, external links, openers, videos, labels, navigational buttons, and more. You can try LearnWorlds and start creating amazing interactive videos.
2

TouchCast

Touchcast is an end-to-end platform for running virtual venues with real-time chat, 1:1 meetings, and live Q&As. They recently revamped their product and offer their solutions as Metaverse as a Service (MaaS). The product goes beyond simple video conferencing, with multi-camera virtual sets that place the speaker in different environments, without the need for a professional studio, lighting assistants, or stylists.

With Touchcast you can create presentations with personalized onboarding for every speaker. Also, you can virtually remove backgrounds, share slides and respond to audience questions in real-time. The Touchcast Player allows you to add interactive articles, translations, and captions, as well as polls and emojis to your video. Also, it provides an analytics dashboard to help you keep track of your insights.
3

WIREWAX

Wirewax provides a variety of interactive elements, including automated hotspots. People, objects, and products can be automatically identified with a hotspot, and the motion of the object can be tracked as it moves in the scene. Static hotspots allow designers to place simple buttons at any spot in a video, and viewers can interact with any item that is in it.
This provides the possibility to viewers to decide the path they want to take and swipe between scenes or videos and switch camera views. Wirewax is the first platform that launched the 360º interactive video. It also provides live and real-time performance analytics.
4

HapYak

HapYak is a cloud-based interactive video platform that allows you to layer interactivity onto your video. Interactive elements provided by HapYak are: Links, quizzes, slide presentations, custom forms, and more. The most impressive asset of HapYak is their analytics tool, with which you can track the metrics of your video. The platform uses an API to connect viewer clicks and behaviors with popular marketing and CRM tools.
5

Visme

Visme is a cloud-based software that allows you to create beautiful interactive training and development presentations and materials. It provides you with impressive and modern video templates, graphics, and assets. Its functionality enables you to download your training materials in several options, including JPEG, PNG, PDF, PowerPoint, HTML5, and video. This way, you can easily enrich your training program by uploading them to your LMS online course.
Category #2: Screencast & Screen Capture Software
A screencast is a digital recording of computer screen output, usually containing audio narration. Sometimes you may need to show your learners specific steps of a procedure on a computer (e.g., how to use a specific software or simply recording the slides of a Powerpoint presentation). Screen-recording tools are very easy and often free to use. You can use:
Screencasts are the best software to create video tutorials, guides, and onboarding training for new users or employees.
6

Screencast-O-Matic

Screencast-O-Matic is an online tool that provides fast and free screen-recording for stuff that doesn't only reside in a browser window. Screencast-O-Matic provides the option for screencast recordings (screen recording), webcam recordings, or both, as well as the ability to use a microphone to record your voice.

The Pro Recorder provides exciting editing effects such as drawing on a screen, scripted recordings, zooming, creating captions, sharing tools, and many others.
7

Ezvid

Ezvid is a downloadable tool that captures any software that runs on your computer. Some of its interesting features are Voice recording, speed control, screen drawing, stamps, face camera, and YouTube upload. Through a drawing palette, you can choose a brush or a stamp and draw directly on your screen.

Your video recording appears on a timeline after you have finished recording. Editing possibilities include duplication or splitting of your clips, speed control (up to 600%), and adding text to a video. This nice tool also includes a speech synthesizer!
8

Flashback

This recorder enables you to capture your screen while at the same time recording yourself through a webcam. It provides a long list of features that allows you to edit your videos like a pro using a very user-friendly interface. The tool allows you to decide whether you want to record sound and web activity or not.

Another great thing about Flashback is that you can schedule recordings to avoid missing online events, such as webinars. Also, it includes a record player that works like a VCR and allows you to go over and review your recording frame-by-frame.
9

Camtasia

Camtasia's screencasting tool offers a lot more flexibility in terms of creating long videos and adding overlays. It has a simple interface with powerful editing, interaction features, animated backgrounds, and special effects. Users can upload their videos straight to YouTube, Vimeo, Facebook, and Screencast. Overall, it's excellent for making training videos thanks to its simplicity and rich capabilities.
10

Loom

Loom allows you to record your camera and screen with audio. You can then download your video, embed it on your blog, or share it via a URL. Loom is very popular because of its ease of use and instant shareability. Loom also combines the expressiveness of video with the convenience of messaging.

By the way, here is a great article with advice on how to create a winning screencast including more screencasting tools.
Category #3: Animated Training Video Software
Creating animations has always been considered a time-intensive activity that requires heavy software and technological expertise. However, over the past few years, the emergence of various online presentation and animation tools has simplified the process of creating animations. Animations are very powerful tools for elearning. They are engaging and can serve a variety of purposes. Animations can easily be changed, in contrast to traditional footage. If you want to create employee training videos with a touch of fun and interactivity, then take note of the following tools.
11

Animaker

With Animaker you can just as easily create animations by choosing from a variety of characters available in the library, deciding on a specific movement and facial expression for the character, and changing it as many times you need. You can also use pop-up effects and add scene transitions.

Animaker offers the ability to create handcraft animations (a human hand holding the animation), whiteboard animations (an efficient and engaging way to merely explain an idea), or infographic videos. This tool now gives multi-camera possibilities to watch the characters one after the other.

(Visited 163,430 times, 9 visits today)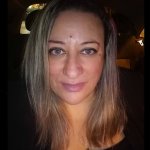 Rosemary is the Content Marketing Manager for LearnWorlds. She is committed to improving customer experience across all touchpoints through content. She has a solid background in omnichannel marketing and content writing for B2B and SaaS. Her superpower is making sense out of any content mess. In her free time, she likes assembling jigsaw puzzles.