Would you like to convert more web visitors into customers and paying students? Of course, you would.
But did you know that a good headline and the right colors can play a crucial role in creating high-conversion landing pages?
These are only a few of the factors you need to consider when creating a sales page for your service offering, online course or training program.
Design and Conversion Rate Optimization (CRO)
Now, you can learn more about the simple yet important principles of web design and Conversion Rate Optimization (CRO) that will help you build landing pages that catch your prospects' eyes and turn them into customers.
We are throwing a free, live event on January 19th, 2021, full of workshops on e-learning website design, landing page creation and conversion optimization.
Join the Design for Growth summit and walk away with the best practices and tips on how to grow your school and boost enrollment for your online courses.
During the hands-on workshops, you will learn how to:
Implement simple web design principles for a higher conversion rate.
Encourage tricks while providing an optimal user experience.
Get the right message across, optimize for sales and boost enrollment.
Apply top tips and tricks from CRO and UX experts that will boost your sales.
Take into account the psychological factors that influence buying behavior.
Use our e-learning Site Builder to create designs optimized for sales conversion.
Creators on Stage
Real course sellers will reveal exactly what they did to build the pages for their online courses. Watch their videos and learn from their hands-on experience.
Entrepreneurs from different markets, such as Simon Close, School Development Director at Wriggle Connect…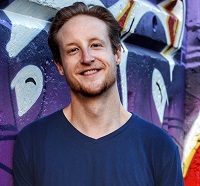 …and Justin Hammon, School Co-owner at English Buzz will be happy to show you what's happening behind the curtain and how they built their online schools.
Pick our Experts' Brains
We have invited top names from the Conversion Rate Optimization space, who will share the insights they got from high-performance landing pages that the top brands use.
During each session, participants will have the opportunity to ask questions and receive personalized feedback.
Ben Labay, Managing Director / Experimentation at Speero by CXL, will talk about the mental models for practical e-commerce experimentation. He will use case studies and share actionable templates.
Paul Boag, Customer Experience Consultant, CRO Specialist and expert in digital transformation at Boagworks will talk on how to encourage clicks without shady tricks.
Rob Marsh, Conversion Copywriter, co-founder of The Copywriter Club, will share his best advice on finding a compelling sales message your customers can't say "No" to.
The Ultimate e-Learning Website Design Experience
When you join this free, live event, you will get the opportunity to participate in a series of workshops featuring our brand new Site Builder.
LearnWorlds Site Builder is a revolutionary tool that makes it easier for you to build and maintain an online school featuring the latest trends and best practices in web design. Absolutely no code and no design skills are required.
The leading e-learning website design tool for online course creators, entrepreneurs and training providers can help you tackle all three design elements (visual identity, usability, and interaction), in just a few clicks.
Register for our Design for Growth summit that will go live on January 19th to discover how you can use the new LearnWorlds Site Builder's features, and hidden gems, to create stunning web designs effortlessly.
(Visited 954 times, 1 visits today)
Stella Mikraki, BSc. Econ., MBA
Stella is a Senior Growth Marketing Manager at LearnWorlds. She has a background in consulting firms, service-based businesses, media, tech companies, and startups. She has also been an entrepreneur and corporate trainer. She loves all things entrepreneurship, technology, basketball, and the sea.