Life coaches on average make $30.000 to $80.000 dollars a year, with top coaches making a six-figure income while helping others improve their life.
The pay of a life coach may initially be modest, but it has the potential to evolve into a lucrative full-time career or a successful small business venture. In this article, we thoroughly explore various aspects related to life coaches' earnings, market demand, profitability, and opportunities for expanding income.
Demand for Life Coaches is Increasing
The demand for life coaches has steadily increased over the years as more people seek support and guidance in achieving their personal and professional goals. 90% of all coaches surveyed by the International Coach Federation (ICF) report that they have active clients.
With the rise of personal development and wellness trends, life coaching has become a popular service for people seeking to improve their lives in various areas, such as career advancement, relationships, health, and overall life satisfaction.
Life coaches can provide clients with personalized support, guidance, and accountability, which can help individuals overcome obstacles, gain clarity, and make progress toward their goals.
The demand for life coaches is expected to continue to grow as people increasingly recognize the value of investing in their personal and professional development.
How Much Do Life Coaches Earn?
Life coaching salaries can vary from $30.000 to $80.000 depending on factors such as location, years of experience, and specialization.
Based on the above, the average hourly salary of a coach would be between $15 to $40 an hour if they work full-time.
However, the reality is life coaching sessions can vary wildly from $20 to $300 or even higher for celebrity and executive coaches. Certified life coaches tend to earn more as a certification brings more credibility.
Data & Statistics on Life Coaching Salaries
Various labor organizations and companies collecting salary data offer different ranges for life coaching salaries:
Bear in mind that some coaches can earn much more than these averages, with top earners making upwards of $200,000 per year. Many life coaches work on a freelance or self-employed basis, which means their income can fluctuate depending on how many clients they have and how much they charge per session.
Also, many coaches offer different types of coaching services, such as one-on-one coaching, group coaching, or online coaching, which can also impact their earning potential.
How to Increase Your Life Coaching Income
The most successful life coaches are also social media influencers and creators selling coaching products, and courses, and getting booked to speak at events.
Life coaches can increase their income by building up a brand, attracting a larger audience, and focusing on high-value customers.
Start by getting more clients at the beginning, and then focus on these income growth strategies:
Grow your audience
Having a larger audience affects how much you can charge for your coaching sessions and other products you might be selling along. Choose one or two social media to focus on, whether it's YouTube, Instagram, or TikTok, and grow your social presence.
Build a brand
People tend to follow strong personalities who reflect their values or aspire to mimic them. Work your way to the top by having a consistent, niche, and recognizable brand.
You will know when you have a strong brand when your clients will be coming looking for your services from word of mouth.
Address a high-value audience
Then, consider who you are selling to. For example, women leadership coaches focusing on the career development of executive level-women can charge more than a life coach focusing on helping students find their first job.
Revise your pricing structure
When you have a lot of interest but not enough time for one-to-one sessions, start a cheaper group coaching session. Adding more products will help you address more people and leverage your audience.
Rather than having a flat fee for your coaching, consider taking a tiered approach. Charge premium rates for one-on-one coaching sessions, less for group coaching programs, and the least for self-paced options. You can also create coaching packages with multiple sessions per client to ensure you're providing value and your calendar remains filled.
Develop additional active income streams
In addition to earning income from your personal coach salary, you can also:
Host retreats
Be a mentor to new coaches
Conduct workshops
Offer counseling services to clients
Become a motivational speaker
Create additional products
Coaches who earn full-time pay have multiple streams of income. And a chunk of that comes from other products.
Consider these ideas for building a passive income through life coaching:
Sell personal development books
Create audiobooks from your published works
Offer replays of seminars or webinars for sale to non-attendees
Develop a coaching app
Start a YouTube channel or blog to earn from affiliate marketing and ads
Types of Life Coaching Services You Can Offer
Since life coaching helps people achieve personal goals, you can offer a range of services within these coaching niches:
Personal improvement
The goal is to assist clients in experiencing a transformation, based on predefined goals. Guide the client through a process of self-discovery, goal setting, and the development of new habits and behaviors.
As a life coach, you need to foster an environment that encourages the exploration of personal strengths and weaknesses and nurtures growth and transformation. From there, create a tailored coaching program that includes milestones, checkpoints, and supportive resources.
Relationships
Support individuals in learning vital skills in friendships and romantic interactions, by cultivating the clients' interpersonal skills, helping them navigate friendships, romantic partnerships, and professional relationships more effectively.
Relationship coaching can involve teaching communication techniques, conflict resolution skills, and even self-awareness exercises to better understand how their behavior can influence others.
Parenting
Parenting coaching aims to assist parents in improving their relationship with a child through expectation setting and reunification work. Your goal is to help them establish a strong, healthy, and positive bond with their child.
A parental coach assists parents in setting reasonable expectations, creating effective communication channels, and developing strategies for reunification if necessary.
Leadership
Leadership coaches guide professionals in developing team-building, influence, and management skills. Your goal is to guide leaders in honing their leadership abilities, such as strategic thinking, influence, decision-making, and team motivation.
Clients and coaches have regular sessions scheduled to review progress, tackle any emerging challenges, and refine strategies. Success in this area isn't just about climbing the corporate ladder – it's about becoming an effective leader who can inspire and motivate others.
Marriage and family
Family and marriage coaching helps partners and children address goals that will enhance family dynamics. This involves helping family members set collective goals, improve communication, resolve conflicts, and strengthen their bonds.
Coaches then plan to foster empathy, improve understanding, and enhance emotional connectivity within the family. Success in family coaching is measured by the health and happiness of the family as a whole, not just individual members.
Wellness & Weight Loss
Health and wellness coaches guide clients in achieving their body goals and developing habits that will sustain their desired weight. An essential aspect of our coaching is fostering a healthy mindset about body image and weight, which requires patience, consistency, and positivity.
The role of a wellness coach is to motivate and keep clients accountable to their goals, whether it's a healthier lifestyle or losing weight.
Career
A career coach assists clients in identifying their capabilities, refining their skills, and positioning themselves to advance their professional goals.
Your job is to act as a sounding board, providing constructive feedback, and offering fresh perspectives to guide them towards their career goals. You will be encouraging clients to step out of their comfort zones and embrace opportunities for professional growth.
Success in career coaching is not just about achieving the next promotion or job change; it's about helping clients find fulfillment and alignment with their personal values and long-term ambitions in their careers.
Want to earn more as a coach? Read our guide on building a 6-figure coaching business online.
How to Market Yourself as a Life Coach?
Marketing yourself as a life coach can be challenging — especially with the yearly influx of new coaches — but there are effective strategies you can use to build your brand and attract clients.
Here are our seven top tips to get started:
Identify your niche. Determine what area of coaching you specialize in and focus your marketing efforts on that area to differentiate yourself from other coaches and attract clients who are seeking your specific expertise.
Build your online presence. Create a website that showcases your services, testimonials, and credentials. Leverage social platforms, such as LinkedIn and Instagram, to share valuable content related to your niche and connect with potential clients.
Offer a free consultation. Consider offering a free coaching session or consultation to potential clients to give them a taste of your coaching style and build trust.
Attend networking events. Participate in events in your local community or industry to connect with potential clients and build relationships with other professionals.
Ask for referrals. Word of mouth is a powerful marketing tool. Ask satisfied clients to refer their friends and family to your coaching services.
Develop a brand. Build a unique brand that represents your coaching style, values, and niche. This branding can include a logo, tagline, and brand messaging that resonates with your target audience.
Be consistent. Consistency in any strategy to choose is key in marketing yourself as a life coach. Post regularly on social media, update your website regularly, and be responsive to client inquiries to build your reputation and attract new clients.
So, is Life Coaching a Good Career?
Yes! As one of the fastest-growing industries, life coaching may be a little competitive. But there's still a lot of room for you if you're passionate about helping others reach their goals.
Keep in mind that your earnings as a life coach may not be the highest right off the bat. You might start coaching as a part-time job to acquire your first paying customers and build your coaching business into a full-time job or a thriving small business.
As you build a consistent client base and expand your income streams, you'd be well on your way to earning more than a full-time income as a life coach.
The most successful coaches make well above the national average but expect a lot of hard work and investing in personal branding to reach a six-figure income.
Optimize Your Life Coaching Business From Home With LearnWorlds
The best parts about offering coaching services online are the little overhead and numerous earning possibilities.
LearnWorlds is a learning management system (LMS) that helps you transform the way you coach and increase your reach. From creating and selling online courses to building a thriving online academy, LearnWorlds empowers you to diversify your income while doing what you love. Our platform enables you to customize your clients' coaching experience, boost client engagement, and build a brand.
Want to see how you can maximize your earnings and impact? Start a free trial of LearnWorlds today.
Frequently Asked Questions (FAQs)
How much should a life coach charge?
The amount a life coach should charge can vary based on factors such as experience, location, area of expertise, and the level of service offered.
Some life coaches may charge by the hour, while others may offer packages or programs with a set price. There is no one-size-fits-all answer to how much a life coach should charge.
Your standard of living can be a guide for your rates as a life coach. Research what other coaches in your area are charging, consider your own level of experience and expertise, determine the value you provide to your clients when deciding on a fee, and remember to be fair in your prices considering these factors.
It's also important to be transparent with clients about your rates and any additional fees, such as cancellation policies or materials fees, upfront.
How can you become a life coach for youth?
Similar to all types of coaching, there are several steps you can take to become a seasoned youth life coach:
Obtain the necessary education and training. While there are no formal education requirements to become a life coach, it's helpful to have a background in psychology, counseling, or a related field. You can also complete a life coaching training program that specializes in youth coaching.
Gain relevant experience. You can acquire experience working with young people through volunteering, mentoring, or working with youth organizations.
Develop a niche. Consider specializing in a specific area of youth coaching, such as career coaching or academic coaching.
Obtain certification. While a life coach certification is not required to work in this field, it can enhance your credibility and demonstrate your expertise in the area. Search for certification programs that specialize in your niche within youth coaching.
Start your coaching practice. Once you have the necessary education, training, and experience, you can start your own coaching practice. Consider offering a free consultation or coaching session to attract clients and build your reputation.
Can you make good money as a life coach?
Yes, life coaches earn on average $60.000 and can earn upward of $200.000 depending their specialization, reputation, and client base.
You should be expecting to start with an income of $30.000 as an annual salary as a U.S. based coach and climb upwards as you build up your practice.
What does a life coach do?
A life coach guides and supports clients in various aspects of their life, helping them set and achieve personal and professional goals. Life coaches may focus on different areas such as personal development, relationships, career progression, leadership, or health and wellness.
They assist clients in identifying their strengths, overcoming obstacles, and making positive changes. A life coach provides an objective perspective, offers encouragement, and facilitates the client's self-discovery and decision-making process.
What is the average salary for a life coach?
In the United States, life coaches could earn anywhere between $30,000 and $80,000 per year, with an average of $60,000.
The salary of a life coach varies by many factors we explore earlier in this article.
What are the qualifications to be a life coach?
There are no legally mandated qualifications to become a life coach. However, there are several training programs accredited by various well-regarded organizations in the industry offering coaching certifications.
What skills do life coaches need?
To succeed as a coach, you will need excellent active listening skills, empathy, and the ability to ask insightful questions that encourage self-reflection and discovery. You will also need good communication skills, patience, and a non-judgmental attitude.
And, depending on your area of expertise, a relevant degree or experience might be beneficial. For example, a dietician degree for health & wellness coaches, corporate leadership experience for leadership coaches etc.
(Visited 1,918 times, 27 visits today)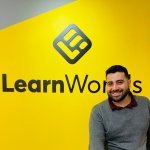 Nick Malekos is a Senior Digital Marketer in LearnWorlds. He is a results based and well-rounded Digital Marketer with years of experience in the education industry, writer and digital literacy trainer.