YouTube is the second largest search engine after Google, reaching approximately 2.56 billion users worldwide. Somewhere among those users is your audience, too, looking to learn something new, entertain themselves, or even make a buying decision.
Looking to bump into your awesome online course!
YouTube ads should be part of your digital marketing strategy, as they're an excellent way to increase brand awareness and conversions – that is, to get your audience to take some kind of action.
Don't think in black and white. Ideally, you want to drive new customers to your business. But in the meantime, you can get them to subscribe to your channel or newsletter, sign up for a free mini-course, follow you on social media, or download an eBook, checklist, or other digital product.
These are small but significant wins that YouTube advertising can help you achieve.
In this post, we'll explain YouTube ads in detail, emphasizing video ads – we'll see the benefits of incorporating them into your marketing strategy, how they work, as well as different types and their use cases. Then, we'll share best practices and mistakes to avoid when creating your YouTube advertising strategy.
Let's dive in!
Is YouTube the best place to advertise your online courses? We believe it is definitely worth being included in your strategy, but first, you need to answer this one question:
💡 Are your customers even on YouTube?
"Who isn't on YouTube?" you might say. While YouTube is undeniably a rockstar-famous platform, it may still not be the best platform to reach your audience if your courses are strictly business-oriented, like compliance training or people management.
In this case – and if your budget doesn't allow you to run multiple campaigns – prioritize advertising on a similarly business-oriented platform like LinkedIn.
That said, all course creators, regardless of niche, have 5 solid reasons to choose YouTube advertising:
1. Reach a wide audience
YouTube has a massive reach. Strategically placing your ads in front of the right audience will help you increase brand awareness or even boost sales. Plus, you can choose your ads to be visible on YouTube video partners, which means that people outside YouTube will also view your ad.
2. Get your message through instantly
Video advertising lets you communicate a message directly and show something in action. Whether you choose to put yourself in front of the camera, create an animated clip, or use a customer testimonial, video is more apt to catch someone's attention and evoke emotions than any other medium.
3. You don't need to spend a fortune
YouTube's bidding system is affordable and flexible. In fact, if you have bid using the Cost-per-View system and someone skips your ad, you don't have to pay for it at all.
YouTube ads usually have an average cost-per-view of $0.04 – $0.06, meaning that the average cost of reaching 10,000 views should be around $500. The views your ads generate count toward your overall YouTube view count.
4. Advanced targeting options
YouTube has advanced targeting options, which increases your chances of getting your ad in front of the right audience. Apart front the standard demographics, you can also target people based on their search history and channels they've subscribed to, or you can even show your ads to your competitor's audience.
5. YouTube and education are linked
YouTube is used a lot for educational purposes. Even if people don't always go to YouTube for formal education, they definitely turn to it to watch tutorials and documentaries or to learn how to perform simple tasks. And these people may as well be your target audience!
In this section, we'll go over a few of the key processes and terms you need to know.
This is not meant to be a complete guide to setting up your ad campaign. However, familiarizing yourself with this information will help you know what to expect and better appreciate how YouTube ads can help you.
The process
In short, to start using YouTube ads, you need to take the following steps:
Start a YouTube channel for your business.
Create your video ad, choosing the format that is best suited for your goals (we'll expand on that later in this post).
Upload the ad on your YouTube channel.
Set up your ad campaign from your Google Ads account.
Terms you should know
As you prepare your campaign, you must configure several settings and options. Below are the most notable:
Video campaign objectives
Although you can proceed without choosing a campaign objective ("without a goal's guidance"), Google Ads will present you with the following options.
Depending on the type you choose, you'll be able to use a different ad format.
Sales
Leads
Website traffic
Product & brand consideration
Brand awareness & reach
Target audience
This setting will determine who will view your ads. The better you choose, the most successful your campaign will be. Target audience options include demographics like location, language, age, gender, household income, marital status, employment, homeownership status, and more.
💡 YouTube has an Audience Segments section with pre-built audiences. You can choose from the suggested audiences or create a new one using the filters available.
Content targeting
Google doesn't recommend using content targeting in video campaigns as it can limit your reach. In fact, video campaigns without content targeting perform better.
⚠️ Practically, this means that you shouldn't use any keywords, topics, or placements to narrow down your options.
Bid strategies
Creators and marketers advertising on YouTube usually choose one of the following two bidding systems:
Cost-Per-View (CPV) charges you when a user watches 30 seconds of your video ad (or all of it if it's shorter) or interacts with the ad – whichever comes first. Interactions can be clicks on the call-to-action (CTA), cards, and companion banners.
To set a CPV bid, enter the highest amount you want to pay per view while setting up your campaign (or ad group). The higher the maximum amount, the higher your chances of being seen.
💡 Google suggests the CPV bidding method to increase product/brand consideration and conversions (interactions with the ad).
Cost-Per-Thousand Viewable Impressions (vCPM) means you'll be charged every 1000 times your ad is shown/appears in search results, even if the viewer doesn't interact with it at all.
To set a vCPM bid, enter the highest amount you want to pay for each 1,000 viewable ad impressions on the Google Display Network. The higher your max viewable CPM, the higher the chances your ad will appear.
💡Google recommends the vCPM bidding strategy if your primary goal is to increase brand awareness.
YouTube advertising is largely based on video ads. This comes as no surprise considering that video is the heart of this social media platform.
That said, there are more ad options – text and image-based – to try as an alternative or combined to boost the effectiveness of your video campaign.
Let's see 5 different types of YouTube ads that are very popular and that you could use to amplify your advertising strategy.
YouTube Video Ads
YouTube video ads can be grouped into three categories
1. TrueView Ads
TrueView ads are the most popular and commonly used type of advertising format on YouTube. They're skippable and, therefore, fairly unintrusive, barely affecting the viewing experience of the user.
TrueView ads come in two formats:
In-stream video ads

In-stream video ads are the most common type of TrueView ads and play before, mid-roll, or after a video (usually before). The viewer can choose to see the whole video or skip it after 5 seconds.

The video specs say it needs to be at least 10 seconds long. You can choose to add a CTA in overlay text if you want to. The CTA thumbnail continues to appear on the video even if the viewer skips the ad.

💡 To use this type of ad, you can select any of the available Video campaign objectives.

In-feed video ads

These video discovery ads (previously known as Discovery ads) appear among other content, featuring a thumbnail image and a description. In-feed video ads appear in YouTube search results, YouTube watch next, and the YouTube app Homepage feed.

💡 To use this type of ad, select Product & brand consideration as your Video campaign objective.
There are two types of campaigns you can set up with TrueView ads:
TrueView Video Action Campaigns (until recently known as TrueView for Action campaigns). They include both in-stream and in-feed video ads – the latter allowing you to add a longer headline and a description. They're designed to prompt the viewer to act. To help you achieve that goal, they appear in several places on and off YouTube.Best for: conversions
Bidding system: CPV
TrueView for Reach Campaigns are set up using only in-stream skippable ads and aim to increase brand awareness.Best for: brand awareness/brand consideration
Bidding system: vCPM
2. Non-skippable video ads
Non-skippable in-stream ads are placed before, during, or after a video and are between 6 to 15 seconds. As the name suggests, the viewer can't skip them. They can be annoying, so they're less common than in-stream skippable ads.
Non-skippable video ads are challenging – because they're interrupting the viewing experience, they need to be really engaging or they become utterly frustrating.
💡 To use this type of ad, select Brand awareness & reach as your Video campaign objective.
Best for: Brand awareness/brand consideration
Bidding system: vCPM
3. Bumper ads
This is a non-skippable video ad of maximum 6 seconds that appears before a video, and it's an excellent way to increase reach & brand awareness. This type of ad is very effective on mobile devices. Due to its particularly short duration, the ad doesn't become annoying.
Best for: brand awareness
Bidding system: vCPM
💡 To use this type of ad, select Brand awareness & reach as your Video campaign objective.
4. Other types of YouTube ads
The following types of ads are text and image-based.
Overlay ads
Overlay image or text ads appear on the lower 20% portion of a video and include a URL that links to a website off YouTube. They are discreet as they allow the viewer to continue watching their video while viewing your ad or click to close it.
Display ads
Display ads come in several sizes and shapes and consist of an image, text, and a CTA. They appear on the right side of the screen. To make this type of ad work, you need to get your targeting right.
Since you don't have many options to amaze the viewer here, make sure your display ad is placed in front of people who are most likely to be interested. Use attractive visuals and a persuasive CTA to get better results.
We've created a simple, step-by-step guide to follow during the ad creation process. These 7 tips will help you hook your audience and maximize the effectiveness of your campaign.
1. Create a well-defined buyer persona
Creating a buyer persona is the cornerstone of marketing. Knowing your customers will help you create an ad that resonates and place it in front of the right people, thereby having optimal results and minimum money waste. To create your buyer persona, answer the following:
Demographics – age, employment, location, interests
Pain points & goals – to figure out who will benefit from your course
Possible objections – prevent potential customers from even "going there"
Current solutions – you need to offer something better and unique
Proactively handling objections plays a huge role. Let's say your target audience are busy employees who claim they don't have time to attend the course. With that in mind, you'll point out in your ad how your course is available on a mobile app and features bite-sized lessons, perfectly suited for busy professionals!
2. Select the appropriate video ad format
The ad format plays a huge role in how your ad campaign will perform.
If you want to boost sales, for instance, it's unlikely that a Bumper ad will manage to do that for you. A 6-second ad might intrigue a potential customer to want to know more about you, but it doesn't offer enough information to get people to buy something right away.
3. Create a professional video
If you're going to place your video ad in front of a large audience that you're hoping to engage, you will have to make it professional. If you don't have high-quality equipment for your online course videos or the expertise to shoot and edit, don't hesitate to hire a professional for the job.
4. Follow YouTube's ABCD principles
Attention, Branding, Connection, Direction: YouTube shares these 4 core principles as the secrets to engaging and effective video ads. Let's see how each one can be applied.
👀 Attention: A video ad is not the place to build a slow-burn story – jump to the heart of the story right away, use high-contrast visuals to catch the eye, and take advantage of both audio and text.
🌟 Branding: Introduce your brand from the start and, if possible, include a clear mention – for example, through a testimonial where a satisfied client talks about your academy.
🔗 Connection: Connection is what makes an engaging, impactful story. Make the viewer feel something. Use humor to make them laugh, use mystery to get them on edge, and so on. Keep it simple so they can focus on the message.
➡️ Direction: Don't leave your viewers wondering what to do next. Add a powerful CTA and prompt them to take the desired action.
5. Bid Wisely
Choose one of the bidding systems we explained before based on your goals. You don't have to bid very high – start lower, and increase the amount after evaluating your campaign performance. This brings us to the next crucial step.
6. Monitor campaign performance
Check how your video ads perform using YouTube Creator Studio, Google Analytics, or Google Ads, so you know when it's time for optimization and adjustments.
💡 Which KPIs to focus on, depending on your campaign goals
Awareness: views, impressions, unique users
Consideration: view-through rate, watch time
Action: clicks, sign-ups, sales
7. Don't Hesitate to Experiment
Did you know that video action campaigns complemented by discovery ads are dramatically more effective? If there's one benefit to monitoring campaign performance, that's the fact that it allows you to make better decisions and play around safely to maximize the effectiveness of your campaign.
The following mistakes might jeopardize the effectiveness of what could otherwise be a successful campaign, so take note:
1. Ignoring audience data
When creating your YouTube ads, you must take into consideration audience data. This is why it's so important to build buyer personas. Without buyer personas, your ads will pop up to random people and will not get you any quality leads or course sales.
2. Creating low-quality or misleading ads
Why would a viewer bother to watch your video, especially if it pops up while they're about to watch something they're excited about? Your video ad must be visually appealing and intriguing for viewers to keep watching.
Being honest is also essential. Even if you manage to lure customers in with a fake promise and get them to watch your ad, they will soon realize you're not offering what they thought you did. You'll just pay for an ad that won't convert and make a bad impression, which is totally pointless.
3. Failing to track campaign performance
Don't forget to monitor how your campaign performs. Knowing where you stand will enable you to adjust your bidding strategy or create additional ads to boost its effectiveness.
Otherwise, you might blindly spend your budget without getting sufficient ROI, not only misplacing your money when you should be investing in tools and other assets but also jeopardizing the financial well-being of your online course business.
YouTube advertising can help course creators bring more attention to their courses and attract leads. YouTube supports automated bidding to help inexperienced users, so you mostly need to dedicate time to target your campaign correctly and create persuasive ads. Even a testimonial from a happy customer or an animated video with a smart tagline will suffice to pique your potential customers' interest.
The most worthwhile investment, though, you'll make is your online course platform. This is where the real magic happens. You need a powerful yet easy-to-use platform that enables you to build valuable learning experiences with interactive elements, an online community, and compelling content that satisfies different learning preferences.
Join LearnWorlds now with a 30-day free trial, and start building your online academy hassle-free and fast.
Further reading you might find interesting:
(Visited 846 times, 1 visits today)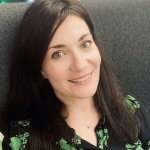 Androniki is a Content Writer at LearnWorlds sharing Instructional Design and marketing tips. With solid experience in B2B writing and technical translation, she is passionate about learning and spreading knowledge. She is also an aspiring yogi, a book nerd, and a talented transponster.