Welcome to the creator economy! The grass is greener on this side and, if you play your cards right, you can make more than decent money while doing what you love and bringing positive change to your audience's lives.
If you want to elevate your online academy and turn it into a profitable course business, you have one more card up your sleeve – a sponsorship.
If you're only loosely aware of sponsorship deals and what these look like for online course creators, you're in the right place.
This post covers everything you need to know, including identifying potential sponsors, crafting a sponsorship proposal, mistakes to avoid, negotiation tips, and post-agreement… etiquette, so you can close the deal – again and again!
Your sponsorship strategy explained, here.
What is Online Course Sponsorship?
Online course sponsorship is a mutually beneficial partnership between a course creator and a company (brand) that offers financial or in-kind support. The specific terms and conditions are not set in stone and are agreed upon between the two parties.
Payment also varies. You may agree to receive a flat rate to promote the sponsor's brand or to make an affiliate sponsorship agreement. In this case, you place a referral link in your content, often offering a discount code, and get a percentage of the sale.
Sponsors can contribute to your online course in different ways:
Participate in your live events, bringing their expertise to the table.
Promote co-hosted events to their audience and increase your reach.
Participate as guest instructors in your online course.
Co-host workshops where they demonstrate their product.
Provide additional learning material for your audience.
Why Are Sponsorships Important?
Sponsorship deals are beneficial both for the course creators and the sponsor. Let us give you a few reasons to nurture the idea of sponsorship:
Benefits For the Course Creator
A sponsorship will obviously boost your revenue. But perhaps even more importantly, it will add significant value to your online learning programs, no matter your niche or the way your sponsor contributes.
For example, let's say you have an online fitness academy, and you partner with a sponsor that offers quality home gym equipment. Whether you promote their products with affiliate links or by bringing their fitness expert to share advice or host a live event, you have automatically elevated your course offering!
Especially when co-hosting events or offering course materials, sponsored content can add a playful twist to your online course and diversify your regular offerings, motivating learners to continue and renewing their enthusiasm for the course.
📌 What you need to pay attention to:
Don't overdo it, and turn your course into a sales pitch!
Choose a sponsor that matches your branding/niche, so they appeal to your audience
Pick an expert/quality product to bring true value (if not, you may have the opposite results)
Benefits For the Sponsor
Sponsors also expect to get something from this deal. Most commonly, this is what a sponsor aims to achieve through a sponsorship:
Brand awareness: Through your course content, events, and social media mentions, brands expect to increase their reach and make their brand known to new audiences.
Conversions: The sponsor might expect direct action from your audience, like buying their product, signing up for their service or a trial, downloading an eBook, signing up for a newsletter, following them on social media, etc.
Content repurposing: Another common benefit for brands is using creator content on their website and social media pages.
Revenue: Depending on the deal you've made, the sponsor can make revenue by getting a percentage of your course profit or by selling their product.
Looking for and Identifying Suitable Sponsors
Here are a few handy ideas about how to go about looking for the right sponsor for your online course:
Ask Your Audience
Before you start looking for potential sponsors, see what your audience thinks. One pretty straightforward way to do this is to send out surveys and ask.
You can ask open-ended questions, like "What do you think is missing from this program?" But this way, you're unlikely to reach any specific conclusions.
Alternatively, you can direct learners toward a few sponsorship options that you already have in mind to enrich your online course.
Make a List of Potential Sponsors
Now that you have a better idea of your audience's needs start looking for potential sponsors. To do so:
Sign up on sponsorship websites. There are several websites that you can sign up with and feature your course offering and overall professional profile and activity, as well as websites where you can actively look for sponsorship opportunities from brands that are looking to sponsor creators. Most likely, you'll have to do more outreach, especially if you have a small following.
Network. This is a year-round activity for a course creator. Participating in networking events and meeting eLearning professionals and creators can help you find potential sponsors and collaborations – or at the very least, you will hear really good ideas and advice.
Google Search. Something as simple as a Google Search can help you find companies that meet your criteria. Then, search their website and social media profiles to find more information about them.
Check Their Expertise & Reliability
It seems like a no-brainer, but we still have to point this one out. A sponsor will bring value to your course (besides money) only if they're experts in a field that complements your course offering. Whether you're going to promote their products or bring them in as thought leaders, they need to be relevant, or there's no point in this sponsorship at all – if you manage to close it at all.
The most suitable partners are those who are already investing in educational projects and are active and well-respected in their industry. Promoting a low-quality product or collaborating with a controversial brand will do more harm than good.
Take your time researching the potential sponsor to ensure they're reliable because losing your audience's trust is not something you can bounce back from easily.
Make Sure Your Brands Align
The potential sponsor's brand personality and tone of voice should match yours. Even brands in the same industry can have different target audiences and, therefore, approach them differently. One might have a more playful and cheerful approach, and another a more sophisticated one. If you find that a brand's look & feel is not similar to yours, your audience is unlikely to resonate with them.
Crafting the Pitch: 11 Tips For A Persuasive Email
Unless you have a massive social media following and your online academy is a huge deal, chances are that sponsors are not going to come looking for you. Instead, you'll have to resort to good, old cold-pitch emails to present your work and propose a partnership.
So, how do you write a professional and persuasive email pitch that gets the job done? Let's dust those email writing skills up right away!
1
Start With a Strong Introduction
Catch your potential sponsor's attention with the first few lines of your email. Get straight to the point by briefly introducing yourself and expressing the scope of your email – something that should be clear in the subject line as well.
Compliment the brand and their work, and point out the common ground between them and you. For example, if you're an online coach addressing a company selling a meditation app, you can say how you're both on a mission to bring peace to your customers' lives. Mention how this sponsorship will benefit both parties, but expand on that later in your email.
This is an absolute must: every email you send must be custom-tailored to address the specific company. It should be obvious that you have done proper research and understand the brand's tone of voice and company mission. This is essentially the basis of your pitch – if you don't know your potential partner, what are you even looking for from them?
A media kit is a set of information that will help the sponsor understand who you are, what you have achieved, and how you can help each other. Your media kit should include the following:
A professional headshot
A short bio
Contact information, including social media profiles
A link to your online academy
Audience demographics, like age, location, profession, etc. (Again, this is crucial, as they need to see where and how their brand fits with your audience.)
Engagement rates on social media & built-in community
Case studies of previous sponsorship deals (if available)
4
Show Quality, Passion & Authenticity
Sponsors are looking for quality and originality. Your content should be focused and expertly written/recorded. They need to see that you are deeply invested and active, serving your audience through multiple channels beyond your online academy; for instance, by holding live events, engaging with them on social media, and offering fresh content regularly.
Bringing something new to the table also increases your chances of closing the deal. Even if they haven't sponsored anyone before, you can tempt the sponsor with your well-crafted proposal and convince them this is an opportunity for them too to reach a new audience and land more sales.
5
Demonstrate Engagement With Your Audience
Demonstrating high social media engagement is a big deal when pitching for a sponsorship. So much so, that a dedicated audience might be a more decisive factor in closing than a large audience.
Provide potential sponsors with data showing your engagement rates, including likes, comments, and other key social media metrics that prove you have a loyal following you interact with regularly.
As a course creator, you also have your built-in community to showcase. Using a platform with strong community features, like LearnWorlds, you can start establishing and reinforcing engagement with your audience right within your academy in a more meaningful and effective way.
We've repeatedly emphasized the importance of building a strong personal brand as a course creator. Once more, we're stumbling into the concept of personal branding, as it adds credibility to your online course business, making it distinguishable and providing proof of your professionalism.
Having a strong brand separates you from creators who build courses as a side hustle and brings you to the entrepreneur level – so, in your pitch, make sure to communicate what your brand stands for and the mission behind your online academy.
7
Present Past Success as an Online Educator
Another way to win the sponsor's trust is to provide proof of your success as a business owner. Besides demonstrating the quality content you've built for your online courses, you can additionally provide them with testimonials and reviews that prove your course provides true value to your learners.
8
Show Them What's In It For Them
At some point in your email, you should tie your business with theirs and give the sponsor further incentive to join forces with you. Explain how they will benefit from sponsoring your course and how you share the same values and have the right audience for them.
If you have collaborated with sponsors in the past, present the results (nothing more convincing than actual numbers!).
9
Include a Marketing Strategy Plan
Give them a few options about how you can integrate and promote their brand: through your online course, blog, podcast, social media, etc. You can even use your sponsor's logo on your homepage for more visibility.
There are several sponsorship levels – some might just be in for event sponsorship, others for social media mentions. That said, you still need to create a draft marketing strategy, explaining that it can be adjusted to fit their business goals.
Presenting the sponsor with a plan will make your pitch all the more convincing, as you'll "do the thinking" for them and help them visualize how this partnership can work out. Plus, it shows that you're dedicated to getting this collaboration off the ground and are already working on it.
10
Finish With a Strong CTA
How you close your email is as important as how you open it, so make the ending of your email memorable. Instead of going with the typical email closing, go with a CTA format, like "Count me in!" After all, you're trying to convert them.
Remember: it's perfectly fine to follow up after a couple of weeks. Give your potential sponsor ample time to think about it or run your proposal through others, but do come back in case your email fell through the cracks the first time.
Sponsorship Pitching Mistakes to Avoid
Below are the most common mistakes you could make during a pitch. Pay attention to the following details, or you will come off as unprofessional and sloppy.
1
Typos (& Other Misfortunes)
A poorly written email with grammar mistakes and typos will sink the ship instantly. Re-read your email carefully, have it proofread by a friend if needed, and definitely double check you've spelled the company and contact person's names correctly.
2
Emailing the Wrong Person
This one's important too because a) it shows you haven't really done your research, and b) you never know if the recipient will bother or remember to forward your email to the right person. So, how do you find the right person?
Try checking the company website for a sponsorship/partnership page. If you can't find anything, visit the company's employee profiles on their website and LinkedIn to find those with sponsorship/affiliate marketing roles. If the company is doing sponsorships, you should be able to find someone on their website or LinkedIn page.
3
Not Sharing Important Information
Your email should leave the potential sponsor intrigued to know more. But this means that you must also tell them enough, so they get a good idea of who you are and how they can benefit from this agreement.
Not sharing a link to your online academy and social media pages, as well as social media metrics and audience demographics, will paint you in a bad light.
This is essential information they need to have before they can even consider working with you, and failing to include it looks like you're hiding something and that you're inexperienced in doing business.
4
Making it All About You
It's clear as a day that a sponsor and a donor are not the same. You're not reaching out for philanthropy, so you 100% need to provide proof that the proposed agreement is not going to be one-sided. Not only that, but you should start the negotiation by asking them what the sponsor's goals are, so you can craft a more personalized action plan.
5
Sending a Generic Email
Your sponsor possibly receives tons of emails daily for all kinds of reasons. A generic "bulk" email will not grab their attention or get you any sponsors. Yes, it is hard work to research the company and personalize each pitch, but it's the only way to show you're serious about this.
Negotiating a Sponsorship Agreement
These are some topics you should touch on when negotiating your sponsorship package:
Ask About Their Goals
The answer to this question can help you come up with a plan to market the sponsor's product more effectively and place it more strategically, either promoting directly during a joint event, like a webinar or through content marketing.
You should also set goals regarding desired content deliverables and the ROI they expect to see, as well as how and when they want you to update them.
Determine the Usage Rights
Usage rights define who has the right to use the content and where/how. You need to agree with your sponsor if and where they can use any promotional content you create specifically for them.
Be Clear About Payment Arrangements
As we previously mentioned, there are different ways you can determine how this sponsorship works. Be it a flat rate, a commission, or some other type of compensation, payment terms shouldn't miss from your negotiation discussions.
Determine the Length of Your Partnership
For how long will you commit to this professional relationship? Be clear about that, so you can prepare other sponsorships and business plans accordingly.
Watch out for Exclusivity Causes
Although it may not be a problem for you, check if there are any "fine letters" binding you exclusively to one sponsor.
You Got the Sponsorship… Now What?
Acting -and being- professional is key to getting sponsors now and in the future. We suggest taking the following steps after closing a sponsorship deal, so your sponsor knows they can trust you and your collaboration runs smoothly:
Send a warm "thank you" email. Express your excitement and gratitude – this is a huge deal for your online academy!
Hold your part of the deal to the smallest detail.
Communication is a priority. Update your partners as you've agreed on, be honest and transparent always, and reply in a timely manner.
Take any feedback and suggestions you receive into consideration. Even if you disagree, be flexible and negotiate.
Sealing the Sponsorship Deal: Mission Accomplished!
Closing a sponsorship deal takes time and involves many back-and-forths and rejections. However, if you remain true to your values and commit to consistently bringing value to your audience, you will eventually manage to find a sponsor that appreciates that and wants to join your mission.
Create top-notch content and a professional website, build engagement starting from your school's online learning community, and collect in-depth analytics regarding your academy's performance and engagement – all with LearnWorlds. Our platform features all the tools you need to build your academy and grow it into an unstoppable education business.
Try LearnWorlds with a 30-day free trial now. You'll find it's the best deal you can get!
Save big with Learn
Worlds
Further reading you might find interesting:
(Visited 204 times, 6 visits today)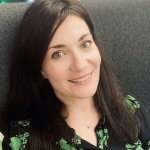 Androniki is a Content Writer at LearnWorlds sharing Instructional Design and marketing tips. With solid experience in B2B writing and technical translation, she is passionate about learning and spreading knowledge. She is also an aspiring yogi, a book nerd, and a talented transponster.