Many of our customers mention that, as they switch from classroom teaching to online, they are perplexed by the new capabilities and functions available. Even seasoned educators have trouble setting up their courses.
As always, we're here to help.
We have gathered 18 use cases from successful professionals using our platform and enriched them with our own instructional design expertise to create templates you can use to set up your course.
Enhance and adapt these templates to reinvent all your courses and explore new ways to use your content.
In our webinar, "Accelerate course design with 18 proven course templates," our team of experts shared with you successful recipes for your course design. In this post, we're sharing key insights.
🎥 You can watch the complete -and very insightful- webinar here:
We have organized these course design templates into three different pillars:
Let's see them in action!
Course Design Templates to Repurpose Your Content
Creating content is one of the most difficult endeavors for a course creator. Here we suggest 4 different ways to repurpose your content, adapt it for a different audience, and give it new life!
Type: quiz or assessment
A quiz will help you assess the preexisting knowledge level and skills of your learners, so you can place them in the right course/group of students.
Quizzes are also great lead magnets as they're fun and intriguing – invite potential leads to take one and start building your email list and growing your audience.
💡 How it works:
Welcome users and share what's coming next
Make the test easy – allow them to familiarize themselves with your academy
Share feedback and upsell (offer a branded certificate)
Type: short webinar (live/recorded)
We've seen cases of creators spending thousands of dollars to create a course that is not in demand. This could be easily avoided by preselling courses.
Simply create a few sections or the first chapter and share them with your intended audience, preselling it at a heavily discounted price. This way, you'll at the same time get some beta testers who will interact with the course and give you valuable feedback.
💡 How it works:
Welcome your audience to the webinar. Set up a quiz that will help you identify what they're looking for/their interests. Use that info to enhance your course
Showcase the best parts of the course and create a connection
Build excitement about the upcoming course
Building an audience that will be waiting for your course will further motivate you to go ahead and complete the course!
👉 In LearnWorlds, you can set the course to appear as "Coming Soon." This option means your course will be published, but users will not be able to enroll in it yet.
Type: multimodal
Orientation courses are summarized chunks of your courses, where potential customers get a glimpse into your online academy and the courses you offer.
Customers surely appreciate this opportunity to get a taste of what's in store for them before they pick which course to buy. An excellent way to warm up your audience!
💡 How it works:
The audience will understand how they can benefit from your courses
Build anticipation and engagement
Share course prerequisites
Offer a short training program for each one of your courses
Type: microlearning
Microlearning is the new black! Mini-courses are based on microlearning priciples and are best delivered on mobile devices. Mini-courses are like a teaser – a simplified, shorter version of a full-length course. But unlike orientation and presell courses, they're packed with educational value.
💡 How it works:
Keep the same sections, but shorter
Prompt learners to sign up for the full-length course to deepen their knowledge
Course Design Templates to Train Your Audience
During this phase, you send out your content to your learners/trainees. Let's see 11 ways you can use your content to train your audience.
Type: Online live sessions (can be scheduled)
This is the most versatile option, as you don't even need pre-made content. The live online sessions are usually scheduled and can be one-to-many (for a large group of students) or one-to-one.
Live courses are commonplace for companies and educational entities transitioning from traditional in-class training to an online environment.
💡 How it works:
Create additional material and activities, like downloadables, quizzes, and discussion forums, to enhance the experience
This option works great for coaching, both for 1:1 and group sessions
Include a self-evaluation test before each session to start a discussion
👉 In LearnWorlds, integrate your Zoom or Webex to host the live sessions, and Calendly to enable learners to book their sessions (if you're selling coaching, for example). Scheduled live sessions are listed among the rest of the learning activities. Remember to add a description, so learners know what will be discussed during the session.
Type: Pre-recorded videos or live sessions (with accompanying learning material)
Workshops are a great fit for courses that demonstrate practical tasks we do with our hands, like DYI, crafts, painting, fitness classes, and so forth, where you need a seasoned practitioner to show you how to do it.
They're particularly immersive and engaging learning experiences – the equivalent of apprenticeship learning in an online environment. Instructors perform the task, record the session (if they want to repurpose it), and narrate what they're doing, so learners can follow along.
💡 How it works:
Instructor-focused
Can be enriched with Q&A sessions, quizzes, video transcripts, and certificates
👉 In LearnWorlds, you can create a section for your workshop. Add an eBook, a video, and set up a Q&A session for a rich learning experience.
7
Professional Training Course
Type: Strictly structured
Professional training courses are designed to build knowledge, skills, and competence. They're often used by companies internally to build skills for their employees or by professional accreditation bodies to attest to the knowledge certain practitioners should have in a specific field, like health & safety.
These types of courses have a strict structure and specific learning objectives that the learner must meet. To verify the learner has met the learning objectives, the course includes assessments. Upon successfully completing the course, the learner usually receives a certificate to validate their knowledge.
💡 How it works:
Used by companies to promote job equality & growth within
Starts with theory, then difficulty increases
Many practice opportunities and assessments throughout the course
👉 Professional training courses are the most sought-after and expensive courses sold through LearnWorlds. Our platform supports several types of activities, like videos, eBooks, SCORMs, quizzes and assessments, multimedia, live sessions, MP3s, and certificates, to create highly valuable professional training courses.
Type: Long-form/complex training courses turned into small wins
Lack of motivation is often an issue in online learning. The X-days challenge course aims to beat monotony and help learners stay motivated through a long course. You just need to break your "big project" into smaller steps and give learners certain days to complete the course.
Bringing together learners of the same level together will help them learn from each other and receive peer support. This may as well get them to buy more courses from you.
💡 How it works:
The instructor acts like the coach – the final result depends on how much self-control the learner has
Learners take small steps at a time & enjoy quick wins
Learners gradually build skills and get rewarded every time they complete a challenge
👉 In the LearnWorlds platform, structure your course into X-days challenge using sections, where each section is a different day. Use drip-feed to release content gradually and automate the process.
Type: Any type of course that leads to a certificate
A certificate is a token of accomplishment that provides proof of the learner's effort. Any course can lead to a certificate, especially professional training. To receive their certificate, learners typically need to successfully complete one or more assessments and reach specific requirements.
💡 How it works:
Include a short test at the end of each section, or a % of completion
Instructors can set their own preferences as to how learners will navigate the learning path
Certification courses can serve as a simple verification
👉 In LearnWorlds you can allow learners to navigate freely, set sequential navigation, or even set a prerequisite activity.
Type: mini-courses
Choose a specific concept and create a mini-course (or multiple) around that. Mini-courses can be as short as 10-20 minutes. They're powerful marketing assets, enabling you to target people looking for something similar and prompt them to discover the rest of your offerings.
Short and niche
A good option for academies with multiple niches courses and instructors
Combine several niche courses and sell them in bundles
👉 In LearnWorlds you can sell mini-courses in bundles at a discounted price.
Type: university courses
This course type is what you'd expect to find in a university. Academic courses are usually split into weekly content with eBooks, assignments, videos, etc. They have a clear structure with an introduction, pre-assessment, learning objectives, lectures, additional material, and assignments.
💡 How it works:
Weekly sections
Clear structure
Different types of learning material
👉 LearnWorlds enables you to put all these diverse learning units, from assessments to live sessions, into a visible learning path and course structure students can easily follow without getting lost. You can fully control the whole experience and guide your learners through it.
Type: controlled release of the course content
When you drip-feed content, it doesn't become available to your students all at once. Students can still see the upcoming sessions, but they don't have access to them.
The benefit of drip-feeding is double: students don't get overwhelmed by watching everything at once, and they can't download all the course material at once and ask for a refund.
💡 How it works:
Fixed time frame
Keep students engaged
Prevent binge-watching
13
Conceptual Change Course
Type: narrative courses
This course aims to transform your students' mindsets using storytelling. You can start by asking learners a question, then expose them to a narrative that will make them reconsider their beliefs.
💡 How it works:
Doesn't follow the typical course structure
Multimodal approach to shake existing beliefs and cultivate new reasoning
Use an interactive video at the end so learners can control how the story ends
Type: online and in-person combined
A hybrid course combines online and classroom learning. You can complement the in-class learning experience with additional material.
💡 How it works:
Enables learners to use the skills taught in class in real-life scenarios
Instructors provide additional exercises
Makes it easy to track progress, share feedback and initiate discussions
15
Series of Invited Talks
Type: live sessions
Inviting guest speakers adds credibility to your course and increases engagement. Advertising the upcoming talks will help you increase sales too.
💡 How it works:
Engage learners & add credibility
Very simple to create: upload recorded talks & add accompanying material
Course Design Templates to Reinvent the Course Concept
Some 15 years ago, people used to showcase their expertise by publishing eBooks. Now, with an online course, you can achieve that and much more, since online courses are more fun, interactive, and engaging – not to mention they're way more valuable.
But can the concept of online courses be expanded? We believe it can, and we have 3 unconventional uses to suggest for your course content.
16
Selling Digital Products
Type: digital goods packaged as a course
An online course doesn't have to be only an instructional experience. It can be a wrapper for your digital goods – any type of content that you create. Just put your digital products together and package them as a course.
Let's see some examples:
Videos
eBooks
Podcasts
Webinars
Templates
Online communities sold as memberships
Type: short courses
Bonus courses are short courses you can enrich with extra material or digital products. They're a good way to upsell and create bundles that increase the value of the learning experience.
18
Complementary to Physical Products
Type: varied
Blend the physical and the digital world offering an online course as a complementary experience to a physical product or vice versa. For instance, you may sell a physical product/service and offer a customer education course in lieu of a plain online manual. Or, you can sell an online course and send a physical product to be used as equipment.
Think Outside the Course
At LearnWorlds we believe that education is an amazing form of marketing.
Content repurposing and repackaging are new trends – we urge you to think outside the…course and experiment with these ideas we shared with you today. Think about how you can use your product to benefit from it during the different stages of your funnel while providing your audience true value.
📚 Here's the practical 2023 LearnWorlds Course Design Handbook with everything you need to get your content in shape, design your course with 18 proven ways, and reinvent your courses: repackage & expand!
If you haven't tried LearnWorlds yet, join us today with a 30-day free trial. Because we're not all talk – our platform offers amazing features you won't find elsewhere, enabling you to build interactive and engaging content you can repackage any way you like.
Further reading you might find interesting:
(Visited 1,141 times, 2 visits today)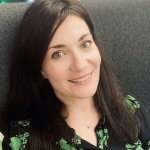 Androniki is a Content Writer at LearnWorlds sharing Instructional Design and marketing tips. With solid experience in B2B writing and technical translation, she is passionate about learning and spreading knowledge. She is also an aspiring yogi, a book nerd, and a talented transponster.