Selling coaching online can help you grow your coaching business beyond your wildest dreams. Offering coaching online means expanding your local business beyond your community and offering a wider range of digital products to complement and elevate your coaching services and their quality.
Suppose you have been considering building an online academy to hold your business coaching sessions and offer your clients additional resources. In that case, you'll be glad to know that there's a general consensus in favor of business coaching. A 2022 Randstad report shows that 99% of employers believe that coaching has a very positive impact on business, and these are real results we are talking about.
Here at LearnWorlds, we offer an impressive set of features to help you have a successful business coaching academy. In this post, we focus on business coaching as one of the most profitable types of coaching. Nonetheless, our online coaching platform can meet the needs of any professional coach.
We'll see how you can set up your own branded business coaching website and mobile app, how you can add and sell digital products, how to market your website to help you enrich your action plan, and finally, how to measure the performance of your business.
We've got a lot to talk about, so let's get started!
This section discusses the most popular types of coaching businesses you can set up through LearnWorlds. Of course, this list is not exhaustive.
Life coaching
Life coaching, also known as personal development coaching, aims to help people move past current circumstances in their lives and inner struggles that are holding them back, become the best version of themselves, and reach their goals.
Spiritual coaching
Spiritual coaching helps people connect with themselves on a deeper level and discover who they indeed are and what they desire. A spiritual coach helps their clients overcome insecurities and limiting beliefs to reach their goals.
Mental health coaching
This type of coaching helps people maintain a good level of mental health, like managing their stress. Although a mental health coach is not and cannot replace a therapist, they have all received proper training and are using popular methodologies like Cognitive Behavioral Therapy (CBT).
Relationships coaching
Relationship coaches work with individuals and couples, showing them tactics to better manage their relationships through regulating their emotions, developing empathy and active listening skills, and more.
Health and wellness coaching
Health and wellness coaching helps people live healthy lives, take proper care of themselves, and achieve wellness goals, like becoming fitter or following a healthy diet. Health and wellness coaches are also trained in motivational strategies and behavior change.
Wealth coaching
A wealth coach helps clients understand their relationship to wealth and develop strategies to manage their money more effectively.
Career coaching
Career coaching helps individuals through their career journey by assisting them in understanding what they truly desire from a job, exploring their options, and managing transitions. A career coach can be beneficial for someone considering a career change.
Executive coaching
Executive coaching, also known as performance coaching, concerns the upper management and aims to help business leaders develop leadership skills and give them the tools they need to drive change and transformation in their business.
Business coaching
Business coaches help business owners manage their business effectively and achieve business growth.
Time management coaching
Time management coaches help individuals or businesses leverage time and simplify lengthy and complex procedures. Achieving greater results by doing less.
Skills coaching
Skills coaching helps employees enhance their skills and reach their full potential by working simultaneously on their personal development.
Leadership coaching
Leadership coaching addresses business leaders and anyone who wants to develop relevant competencies that a successful leader should possess, like communication and persuasion skills, people skills, etc.
Branding is essential for any business. Building a brand greatly affects how your business will evolve. This holds true whether you're running your own business working by yourself or you're a group of coaches offering different services under one business entity.
And remember that branding is more than visual design and logos. Branding includes your tone of voice and messaging and the way you communicate with customers.
Before we discuss how you can brand your business with LearnWorlds, let's see why branding your coaching business matters.
Why you Should Brand Your Coaching Business
Whether you're a small business coach or an executive coach, with years of experience or just starting out, make sure to prioritize branding as it's quintessential to business success.
Inspire trust. A branded website shows you have invested time, effort, and money in your business. The uniformity in colors, designs, and messaging inspires trust in potential and existing clients. This can set you apart in a field as competitive as business coaching, while a lack of branding might cause skepticism.
Engage and convert. The brand is the personality of your business. A beautiful, branded coaching website adds character, is more personal, and sets the tone you want to speak with your customers. This helps prospects form an opinion about you and better evaluate whether you speak the same language and can have a fruitful collaboration.
Increase perceived value and authority. A branded website appears more professional and trustworthy, and so do the people behind it. Your coaching business will have more value in the eyes of your clients, while you should be able to ask for the money your services deserve – and actually get it.
Market your coaching business effectively. As we mentioned, branding is also about messaging. And messaging is a huge part of marketing. Building a brand will first and foremost help you think about who your target audience is, how you want them to perceive your business, and therefore create better messaging.
Branding Your Coaching Business with LearnWorlds
LearnWorlds features a versatile website builder that allows for white labeling. This means that you can create an online academy that is 100% you – no LearnWorlds academy logo or reference anywhere; plus, you can create your own custom domain and add your colors and logo to match your existing professional website.
You can build your coaching website by choosing from a variety of templates. And we're excited to share that we recently rolled out more than 50 industry-leading templates, including elegant templates ideal for a coaching business!
You can add anything you wish to your website (check out our step-by-step guide next): testimonials, quotes, widgets, social media buttons, calendars and countdown timers, popups, and buttons, to name a few!
As for fonts and the overall layout of your website? These are totally customizable too. Plus, with site flavors, you can create multiple versions of your website with one click and make tweaks here and there until you create the website you've imagined.
You can also raise engagement up a notch by effortlessly launching your branded, native mobile app. Our powerful mobile app builder requires no coding skills whatsoever and is incredibly easy to use. Like your website, your mobile app will also be branded and customized to fit your business.
The first step to branding your business is to build a branded business coaching website. Here's how to do it, step by step.
1

Create a New Page

Go to Site Builder → Edit School Site.
The default page will appear. The fastest is to Click on the +New page at the top of the page.
You can choose either an empty page to create your own or one of our pre-made templates. The available templates are: Empty, Landing, 1 Click Sales Funnel, Courses, About Us, Contact Us, Pricing, and Blog.
In our example, we will choose a Landing page template.
On the window that appears, add the following details about the new page you're creating:

Page name.
Page slug: The name of the URL of the new page.
Groups: Whether or not you want the page to be added to a new page group or assigned to an existing group.
Status: Whether or not you want the new page to be published upon creation.

Click on the button Create page, and you're ready!
💁 You can go back and customize your page any time you want.
Just go to Edit School Site → Home (on the left top) → open the drop-down menu → select Manage all pages (the Page Manager will appear).
2

Manage your Page

Now let's take a quick look at all the options you have for customizing your page.

Go to Site Builder → Edit School Site.

Starting from the left, you'll see the menu Page. Once you unfold the drop-down menu, you'll see several options:

Page properties: Here, you can:
Rename your page
Change the URL (not available for all pages)
Hide/show the top bar and the footer
Categorize your page under a group so you can manage it faster later
Add an expiration date (for instance, if it's a page promoting limited-time offers), and
Choose whether you want the page to go live or save it as a draft.
Page SEO: Make adjustments to help search engines discover your page. Add an SEO title, description, image, keywords, and live preview, and add your website to the SEO sitemap.
Page custom mode: Here, you can add Javascript/CSS code snippets to customize the page.
Copy all sections/Paste sections: This option allows you to clone a page and save time.
Clone page: With this option, you can duplicate a page.
Clear page: Wanna start over? This option will clear all contents and offer you a fresh start.
Delete page: If you have decided that you don't want to keep your page anymore, press Delete Page and start over. Just keep in mind that this option is not available for:
System Pages (Home, After Login, Payment, Courses, Cookie Policy, Privacy, Terms & Conditions, Thank you)
Product pages (Course, Bundle, and Subscription pages)
Affiliates pages
Blog Home Page (in case you have enabled the Blog feature).
3

Design a Page

We're still in the Dashboard (you know the drill: Site Builder → Edit School Site.) The design menu gives you a wide variety of options to customize the look and feel of your site.

Theme explorer: From this menu, you can customize the colors, the fonts, and the layout of your page.

Colors: Choose your primary, text, and background colors for 100% personalization and branding!

Typography: You can choose up to 5 font families to add to your page, as well as the text size for your headings and main text. For more options, click on advanced typography at the bottom of the menu.

Buttons & Inputs: Customize the size, spacing, borders, and more of your buttons and the text inside.

Layout: The layout menu allows you to customize the size of each section on your website.
4

Manage the Site Page

As you're still on the Edit School Site page, you have a few more options to tweak your site from the Site submenu.

Site navigation: In this section, you can choose:
Your Home page
The page where site visitors are directed after they log in
What happens when users who haven't logged in click to buy a product, and
Whether users that haven't purchased anything can navigate your academy.
Site custom mode: Similar to Page custom mode, you can add Javascript/CSS code snippets to customize your website.
Site language: From this menu, you can customize standard texts that appear on the user interface of your website and inside the courses and rename them as you wish.
5

Create a Blog

Next in the Site Builder is the option to create and manage a blog. A blog is one more way to enrich your online community and showcase your expertise. The members of your online community can interact through the comments, and you can even give them food for thought and opportunities to start new discussions. Also, by optimizing your content with keywords, you can bring traffic and new clients to your coaching business!

Create a blog post: Super-easy! Just click on this option, choose among one of the templates or an empty one to start from scratch, then paste the text and add a few details (the title, an image, and a category), and choose when you want the post to be published!

Blog home page: From the Blog home page menu, you can customize the main front page of your blog, add sections, and edit the layout.

Manage posts: From this menu, you can:
Edit, Preview, Delete, or Clone a blog post page
Make a blog post a Draft or Public, and
Make other changes within the blog post.
6

Add a Popup

Popups are essential additions to your coaching website as they allow you to communicate offers, updates, upcoming events, invitations to join your mail list, and much more.

New popup: We have several types of popups available that you can add to your website. Emails, Promotional, Offers & Coupons, Exit-Intent, Notification & Announcement, Video Popup, Welcome User, or you can even create your own from scratch!

Manage popups: From the popup manager, you can:
Preview and search the created popups
Create a new popup
See some of the stats
Edit, delete, and clone the popup, and
Be redirected to the popups analytics tab, where you can view data like conversions and views.
Additional options in the Site Builder include setting the orientation and size of the screen depending on the device you expect your clients to use the most. Plus, you can Preview the website before making it public, so you know exactly how it appears to site visitors.
Here's why it's a good idea to build a mobile app. Business and leadership coaching is addressed to everyone from startup and small business owners to high-level executives. All these people have one thing in common – a packed and often unpredictable schedule. Offering them the option to learn or train on the go can increase the value of your business coaching services and make your clients' lives a tad easier.
To begin, you should know the following about the LearnWorlds app:
No-code app. Correct, you don't need to write a single line of code. (Don't know what code is? It doesn't matter – we just told you, you won't need it 🙂).
Native app. Native apps are created and optimized to work for specific operating systems – in this case, iOS and Android. They are fast, user-friendly, and secure.
No maintenance. We even help you launch your app, and we take care of backups, updates, and everything else to ensure your app's smooth operation!
1

Create your Mobile App

Creating your own mobile app with LearnWorlds is easy as pie. All the content can be transferred with one tap, and you can even test the app before officially launching it!

Just log in to your online academy and go to the Mobile App tab, and choose Launch App.

As you'll see, there's an estimated delivery period and the option to select your plan and choose to launch apps for iOS, Android, or both.
2

Customize Your Mobile App

To customize your Mobile App, navigate to the Mobile App tab → Prepare your App → Customize your App.

There are several options there for customizing:

Color scheme: Choose the app's theme (dark or light), primary and secondary colors, and button text color.

Name/icon: Change your app name and upload your app icon image.

Splash screen: Upload a different logo or banner and change its background color. This will be the first screen your users view upon starting your app.

Onboarding: Explain to your coaching clients how to use your app or what it includes by adding slides. Enable the skip button, so users can omit to view the slides.

Sign in/Sign up: Select a logo for your login/sign-up page.

While in this menu, you can also enable the Guest User Flow option. This is a huge plus for your coaching business, as app users (aka your prospect clients) will be able to navigate the app and discover courses before they even create an account!

If you want to customize or translate UI texts, go to Manage your app → App Translations tab.

And…done! Your mobile app is ready. Do you want to test it too? Then you'll find the steps here.

💡 Features you'll love!
We believe our mobile app is a delight from A to Z. But if we had to choose the top features, these are our top picks:
#1 Push notifications
With in-app notifications, you can deliver product updates, reminders, personalized offers, news, and any information that requires special attention from your users. As always, fully customizable.
#2 Learning Reminders
Clients can enable and set learning reminders at their preferred time and frequency. Help them stay on track to get the full benefits of business coaching!
#3 One Click & One-Off Payments
A hassle-free checkout process is a major component of user experience, especially on mobile. Remove friction and minimize cart abandonment with one-click payment via Apple and Google. No payment gateways & complex integrations are needed.
Digital products are educational products that are sold online. They're often available for download or offline viewing so the customer can get the most value out of them. The most popular types of digital products include online courses, memberships and subscriptions, and eBooks.
Let's explore the options you have and how you can create digital products for your coaching business.
1

Online courses

An online course is the most comprehensive digital product you can offer your coaching clients. You can even duplicate the course to provide more or fewer resources and adjust the pricing accordingly. For example, if you have plenty of audio and visual material, you can offer an entirely self-paced course that doesn't include any live sessions at a lower price.

From your Dashboard, navigate to Courses → Create a Course. The first option that appears as soon as you click on it is to name your course.

Then, the course wizard will guide you step by step and ask you to:
Add a course URL
Select a type of access – Paid, Draft, Coming soon, Free, or Private
Set a price and discount (optional).
💡 Take note! You can offer a free business course as a lead magnet to attract specific audiences for your coaching business.
Next, you'll create a Course card that includes an image and a course description.
In the last step, you'll choose whether you want the course content to be available all at once or at specific intervals, or on specific dates, i.e., drip-feed.
To populate your course with exciting content, go to Dashboard → Courses → Course Manager, and select the course you want to add content to or edit.
💡 Features you'll love!
#1 Learning Activities: One-to-one and Group sessions
No matter the coaching model you've decided to work with, you'll definitely need to catch up with your clients regularly to discuss their progress and stimulate experience sharing, offer additional support, and ensure they're on track with their goals.
For this reason, we're excited to present to you a fresh, out-of-the-bag feature we've just introduced, 1:1 & group sessions learning activities
💁 Keep in mind that to activate these features, you need to integrate your school with Calendly. And it's a very straightforward process with LearnWorlds!
These features will enable you to schedule real-time online sessions with your clients so you never lose touch with them and establish ongoing communication, trust, and accountability.
And – get this! – you can add private notes after each session to keep track of their progress and refer to previous conversations you've had.
Learn all about this exciting new feature and how to activate it in our detailed support article.
#2 Integration With Calendly
Another newly arrived feature is integration with Calendly. This feature allows you to schedule one-to-one sessions with your busy business leaders. Google Meet, Zoom, Microsoft Teams, Webex, and Go to meeting are also supported for your live coaching sessions.
#3 Built-In Community
Building an online community will take your online academy to the next level. Let your clients get together virtually to exchange experiences and advice. It will be like they've built their own mastermind groups.
LearnWorlds' built-in community features enable you to create groups and initiate thought-provoking discussions. They also allow user-generated content to engage your clients further and encourage them to express themselves creatively. Last but not least, you can even create a blog where you can share some wisdom.
#4 Learning Activities
LearnWorlds supports many interactive learning activities to enrich your courses and keep clients hooked. Apart from your live sessions and webinars, you can create videos and eBooks your clients can have for life, which you can also sell separately as standalone digital products or distribute part of them on social media to promote your coaching business and attract clients. Plus, you can create mini quizzes (non-graded) just for fun and self-reflection quizzes. Put all these together to create a transformation roadmap for your clients. 🚀
#5 Gamification
Fact No. 1: reaching a goal is much easier once you break it down into smaller steps and milestones.
Fact No. 2: a small reward, whether it comes from an external source or us, goes a long way toward keeping us motivated to work towards our goal.
Put those two together and give us a good reason why not to reward your clients when they reach an important milestone in their transformation journey?
LearnWorlds has a built-in gamification engine, so you reward your clients with customized badges every time they reach a small goal that brings them closer to their dream!
#6 Data Security
Most of the data going in and out of your online academy are sensitive and should remain confidential and safe. With LearnWorlds, you can rest assured all data is perfectly protected since strict data security measures, such as isolated databases, regular backups, and encrypted data storage, are in place.
2

Bundles

Do you have two or more courses covering similar, complementary topics? Then why not sell them together in a bundle? A course bundle translates into more profit for you and more rounded knowledge for your client.

Let's see how you can create a course bundle:

Navigate to Marketing → Bundles → Create a Bundle.

Then, you'll need to name your Bundle and add a description and an image.

Important:
Select at least two courses to sell as a Bundle.
Add a discounted price.
Next, you'll also have options to save the Bundle as Draft or Public and set the After Purchase Navigation.
Click Save and your Bundle is ready!
3

Subscriptions

It's no secret that subscriptions and memberships are the Holy Grail of revenue for a coaching business!
Selling a subscription is a good idea if you're regularly releasing new content and you also prefer having a recurring monthly income.

Here's how to create a subscription plan:

Navigate to Marketing → Subscriptions → Create a subscription plan.

On the form that appears, you can edit your subscription.

You will be asked to:
Name your subscription
Set a price (which can't be $0)
Add a description
Add courses
Set a free trial (optional)
Set the appearance order, and
Save as Draft or Public.
*Please note that you should be in the Pro Trainer plan or higher and integrate Stripe as your payment gateway. Paid, private, and enrollment closed courses can be added. However, subscription plans cannot include free courses.
4

Membership

There are unique benefits to creating a membership site, the most notable one being that you get to create and nurture your online community and build unprecedented engagement with your clients.

To set up a membership site with LearnWorlds, the only thing you have to do is create a Subscription in the way we described in the section right above.
5

eBooks

eBooks are among the most popular digital products that can be sold as part of a course or as a standalone offering. Moreover, they work perfectly as lead magnets and a way to grow your mailing list!

To create an eBook, first, you need to create a course.
Then in the Course, navigate to the Contents → Add activity → Multimedia → eBook → give a title → Save or Save & Edit.

Next, you'll have to set the title, add a description, and choose an icon. Don't forget to add a digital download so that clients can download your eBook!

To create the content of your eBook → hover over the learning activity → click on Edit ebook. Then you will be directed to the eBook authoring panel.

Alternatively, you can import an MS file.

You can add several elements to your eBook to make it more engaging and easier to read, like headings, columns, images, and videos.
There are several exciting and straightforward ways to promote and market your coaching business with LearnWorlds. Coupons (individual, bulk, or for subscription plan), email marketing, and affiliate programs work best for you.
Let's examine each one in more detail.
1

Create Coupons

Create coupons to sell a course at a discount, either at a percentage or at a specific amount.

Navigate to Marketing → Promotions (Coupons) → Create course/bundle promotion.
Give your promotion a name.
Choose the type of promotion: percentage or fixed amount, and fill in the value.
Select the courses/bundles for which the promotion will apply → Add product.
For individual coupons:
Add a coupon note (case sensitive).
Set the maximum number of times this coupon can be used.
Set expiration date.
Create coupon. Click on Save twice.
For Bulk coupons:
Add a prefix for your bulk coupon
Add the quantity
Set the expiration date for the bulk coupons (optional).
Click on Generate bulk coupon → Save.
For Subscription Plan coupons:
Navigate to Marketing → Plans Promotions → Create subscription plan coupon.
From the settings menu:
Decide the discount type (percentage or a fixed amount) from the dropdown menu
Set its value
Add a name for the new coupon, and
Configure its duration.
Click Save, and you're all set!
2

Leverage Email Marketing

LearnWorlds integrates with the most popular email marketing tools, enabling you to create automated email marketing campaigns to convert leads into customers and stay in touch with your current coaching clients.

Currently, LearnWorlds integrates with MailChimp, Active Campaign, AWeber, and ConvertKit.
Below we explain how each one works.

Connect your MailChimp Account
Click on Settings → Integrations → Email marketing.
Click on the MailChimp tab and check the Activate box.
Click on Connect to MailChimp:
You will be redirected to a new page where you should insert your Mailchimp account credentials.
→ Select the Mailchimp lists created for your users and leads captured on your pages → click on Sync your contacts with Mailchimp.
Connect your Active Campaign account
Click on Settings → Integrations → Email marketing.
Click on Active Campaign and check the Activate box. Two new fields will appear under the ActiveCampaign API key and the ActiveCampaign API Url.
To fill these fields, go to your ActiveCampaign account and navigate to Settings → Developer. Copy the API key and API Url:
Return to your school, paste the key and URL to the respective field, and click Save.
→ Select the ActiveCampaign lists created for your users and leads captured on your pages → click on Sync your contacts with ActiveCampaign.
Click Settings → Integrations → Email marketing.
Click on the AWeber tab and then check the Activate box.
Click on Connect to AWeber:
After clicking the button, you will be redirected to a new page where you should insert your Aweber account credentials (Login Name, Password) and click on the Allow Access button.
After successfully connecting AWeber with your school, you will be directed back to the AWeber integrations page.
→ Select the AWeber lists created for your users and leads captured on your pages → click on Sync your contacts with AWeber.
Connect your ConvertKit Account
Click on Settings → Integrations → Email marketing.
Click on the ConvertKit tab and then check the Activate box.
You will then notice that some new fields have appeared: ConvertKit API key and ConvertKit API Secret.
To fill these fields, open your ConvertKit account and navigate to your Profile icon → Account Settings → Advanced.
Copy (CTRL + C) the API key and paste it to the respective field in your School integrations tab, and then click on Show to copy the API Secret.
Return to your school and paste them to respective fields and click Connect to ConvertKit.
→ Select the ConvertKit lists created for your users and leads captured on your pages → click on Sync your contacts with ConvertKit.
3

Create an Affiliate Program

Affiliate marketing is another option to bring new business your way by partnering with third parties who will promote your business with a small commission.

Here's how to set up your affiliate program with LearnWorlds:

Navigate to Marketing → Affiliate Management → Setup.

You can use the built-in template to create your Affiliate Agreement, containing the terms and conditions. You will also need to fill in the Commission rate and Cookie expiration date and set how many days after a client has purchased from you, you will pay the commission.
4

Optimize Your Coaching Website for SEO

SEO optimization is a great chapter in course promotion. Our comprehensive guide on SEO optimization for course creators will help you deep-dive into the secrets of an SEO-optimized website and courses.

To configure some basic SEO settings, navigate to Site Builder → Edit School Site → Select the page you wish from the dropdown menu (or locate it on your Page Manager) → Click on Page → Page SEO.

You have the option to do the following:
Edit the SEO title of the page.
Choose the image you wish to be shown when the page is shared.
Add a meta description.
Add keywords.
View the SEO Live Preview.
Choose to exclude the page from the SEO sitemap (not recommended). To submit your school's sitemap to Google and other search engines, read our support article.
Evaluation and monitoring are just as important as having a business plan. LearnWorlds' Reports Center is a powerful tool that allows you to monitor different aspects of your coaching courses to evaluate whether they have accurate results, such as:
User Analytics
User progress through the program
User segments (i.e., break down customers based on criteria you set)
The performance of your courses individually (plus an overview of your top 4 or 5 courses and your most engaging, popular, hard, and dropped-out courses)
Learner behavior and interaction with course content
The effectiveness of different learning activities
Key course users metrics, like Course Completion Date, Units Completed, Certificate Date, and Score, their Time on Video, Course, or Platform, as well as their Average Course Score
Overall metrics like Enrolled Users, Social Posting, Average Scores, Course Content Consumption, Time on Course, Certificates Issues, Success Rate, and many more.
This will help you understand how a course evolves over time and whether engagement gradually drops or increases. If engagement drops, the course might not be relevant anymore, so you might need to enrich it with new content that covers your clients' current needs.
Activities breakdown. This includes Users (those who completed all activities), Viewers (those who viewed but not necessarily completed all activities), Average study time, Total study time, Average score, Time on learning activities, Learning Activities visits, and Learning Activities unique views.
Live sessions calendar.Keep track of scheduled future and past live sessions. Monitor session details, attendees & their status
💡 You can even schedule the platform to generate specified reports at specified time intervals automatically!
Sales
As a coach, being also an entrepreneur is practically a part of your DNA. As such, you need access to data that will enable you to monitor your business goals and achieve business success. Therefore, multiple reports are available for you to monitor sales and stay on top of your bottom line.
More specifically, you can track the following:
Orders
Revenue generated from products
Revenue generated from instructors (in your case, it could be different coaches if you run a big business)
Canceled sales
Coupon sales
Activity History
Last but not least, the events log allows you to monitor every activity in your academy in real-time and know what's happening in your business coaching programs.
A few examples include:
Subscription signups and trials
Scheduled subscription cancellations
Failed purchases
New affiliates
User posts, comments, and likes in the community
Certifications earned
…and many more
Think about how useful it is to know who has canceled their subscription or failed to purchase a product. You can contact these clients and win them back, safeguarding your income and clientele.
Tracking the engagement in your community is also a huge benefit, as you can spot your biggest promoters and ask them for a testimonial or turn them to your most passionate brand ambassadors.
On the other hand, if you spot a drop in engagement, you can take action (send reminders, offer benefits, such as exclusive access to sessions, free courses, or even a discount) to bring life back to your community on time!
There's not much to think about when it comes to moving your coaching business online. The benefits, both in terms of revenue and business growth, are tremendous compared to the initial investment you'll make. Plus, your busy clients will love the flexibility of online coaching.
You should now have a clearer understanding of how easy it is to get started with LearnWorlds and the top-notch tools you'll have at your disposal to build your robust online coaching business.
⭐ On top of our platform's built-in features, we're also very proud of our online resources and our stellar customer support team that will guide you all the way.
Join LearnWorlds for free for 30 days to uncover all its capabilities and features and let the magic happen!
Further reading you might find interesting:
(Visited 1,287 times, 1 visits today)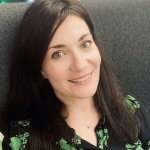 Androniki is a Content Writer at LearnWorlds sharing Instructional Design and marketing tips. With solid experience in B2B writing and technical translation, she is passionate about learning and spreading knowledge. She is also an aspiring yogi, a book nerd, and a talented transponster.