Do you want to start selling coaching online but don't know how to start an online coaching business? Well, picking the right platform sounds like a great first step! A coaching tool can truly add to your coaching services by enabling you to streamline processes and offer a transformational experience – as promised – to your clients.
We've decided to give you a hand with this decision by singling out the 8 top coaching platforms. All of these platforms offer most, or all, of the features most coaches normally need from their coaching software when they sell online, regardless of their online coaching business model or niche.
Table of contents
💡Spoiler Warning! Try out LearnWorlds for 30 days free for a taste of the best coaching platform on the market:
9 Features to Look for in an Online Coaching Platform
The 9 features we're discussing below will help you provide clients with the best coaching experience and also run your business more efficiently. Let's see what these features are and how they can help:
1. White labeling
If you're taking your business online, that means you're looking to establish yourself as a professional coach, become more recognizable, and expand your audience. To achieve all that, you need a coaching platform that allows you to be fully…you, i.e., one that supports white labeling and allows you to remove the platform's branding.
2. Marketing Tools
Marketing plays a decisive part in business success. Marketing tools enable you to build sales funnels, communicate through email, and build landing pages. All this helps you attract and convert customers, engage existing ones, and successfully upsell and cross-sell coaching programs and digital products. Therefore, it goes without saying that the best online coaching platforms either feature or integrate with marketing tools.
3. Sales Options
You now have the freedom to use diverse promotional methods and sales options to attract clients. You should be able to build landing pages to sell your services or present yourself, create discounts, coupons, and free trials, use affiliates, sell separate courses or bundles, or sell subscriptions and memberships. Payment processing should also be easy for a frictionless checkout experience, so integrations with tools like Stripe And PayPal are also important.
4. Live Sessions and Scheduling
As a coach, you need to communicate and do regular check-ins with your clients. That's true regardless of the type of coaching you're offering, whether you're a life coach or a business one, etc. So choose an online coaching platform that allows you to schedule one-on-one or group sessions and webinars easily, and integrates with video conferencing tools to hold the sessions. During the sessions, it's essential that you're able to keep and save notes you can refer to anytime.
5. Community Features
Nothing drives engagement more than building a strong community where clients get together and interact. Features like discussion forums where clients can contribute with their own content, a blog, and user profiles are all community features that add to the coaching experience and maximize online coaching benefits.
6. Digital Products
Now that you've spread your wings and brought your business to the next level, nothing should stop you from creating the coaching program you've imagined. So you probably want to offer more than coaching sessions. Clients will enjoy watching videos, reading an eBook, and even listening to podcasts. If you can put all this together in a course with a clear learning path, even better!
7. Assessment tools
Accountability is essential in coaching, and so is having the right tools to allow for self-evaluation and progress monitoring. Assessment tools like built-in forms with questionnaires, even quizzes, will help you track client progress and prompt them to reflect on their own progress too.
8. Mobile app
How do you like the idea of building your own coaching app? With in-app notifications, you get to skip the formality of emails and communicate with clients easier than ever. Plus, they can have access to their course wherever they are.
9. Analytics
Analytics are key to knowing where your online coaching business is headed and how clients are progressing through their program, especially those who're taking self-paced courses. Your coaching platform should offer real-time analytics regarding learner progress and business insights, like sales, canceled subscriptions, etc.
8 Top Coaching Software for Your Online Coaching Programs
Professional coaches deserve the best online coaching platform to facilitate their day-to-day operations and offer quality services to their clients. Here are our top choices for you:
1. LearnWorlds – Our Choice
LearnWorlds is the best platform for online coaching. Our product is a comprehensive tool that simplifies digital coaching by streamlining how coaching sessions are scheduled and held. The Calendly integration enables coaching clients to book their sessions based on your availability, and with private notes, you can stay on top of each client's journey.
We also offer strong community features to boost engagement and bring your clients together. A blog, course discussions, groups, and the RSS feed will help your clients interact, exchange experiences, and stay informed about relevant topics that interest them.
As for sales and marketing… how many options are too many? LearnWorlds integrates with the most popular marketing tools and allows you to use affiliates and offer coupons and free trials. It also gives you plenty of selling options like standalone courses, bundles, memberships, and subscriptions.
Let's see a quick overview of other features as well:
LearnWorlds Advantages:
Notes, responses, and client feedback kept all in one place
Drag-and-drop website builder with customizable templates
White labeling
Native mobile app
Advanced community features
Multiple-purpose built-in forms
Assessments to increase accountability and measure progress
LearnWorlds Disadvantages:
No built-in billing functionality
Learning curve due to multiple features
Pricing plans
LearnWorlds offers a 30-day free trial (no credit card required) and 3 main plans:
Starter – $29/mo
Pro – $99/mo
Learning Center – $299/mo
If you are not yet convinced, check out LearnWorlds Alternatives, and why it is better than the rest!
2. Mighty Networks
Mighty Networks is an online community platform that meets the needs of an online coach as well. Mighty Networks integrates with Caldendly, so you can schedule one-to-one or group sessions. You can also schedule "events" for group coaching sessions.
With Mighty Networks' powerful community features, like groups, user-generated content, and a personalized news feed, you can engage your coaching clients and bring them together to join forces and support each other in their transformation journeys.
Mighty Networks Advantages:
Supports one-to-one and group coaching
Multiple community features
Native mobile app
White labeling
Good marketing options
Mighty Networks Disadvantages:
Limited pricing options (predefined prices to select from only)
Inflexible payment options: no integration with PayPal, no payment plans
Email marketing tools available only through Zapier integration
No scheduling tools
Lacks billing functionality
Pricing plans
The Community Plan – $39/mo
The Business Plan – $119/mo
Mighty Pro – Request demo
>> See more Mighty Networks Competitors.
3. Kajabi
Kajabi is a course platform also addressed to online coaches. It stands out for its supportive community and built-in marketing tools. Kajabi allows you to build courses and offers tools to help you build sales funnels and automate marketing communications.
Although you can build several landing pages and remove Kajabi branding, the customization options are rather limited. Kajabi doesn't offer a branded mobile app either. Coaches can list their program in the Kajabi app, but not build their own.
Kajabi Advantages
Several sales options: bundles, memberships, and more
Note-taking
Sales funnels
Built-in marketing tools and CRM
Supportive creator community
Kajabi Disadvantages
Expensive
No white-labeled mobile app available
Basic community features
Lack of advanced website customization
Lack of advanced analytics
Pricing plans
Kajabi offers a 14-day free trial and 3 pricing plans:
Basic plan – $149/mo
Growth plan – $199/mo
Pro plan – $399/mo
>> See more Kajabi alternatives.
>> Compare Kajabi with LearnWorlds.
4. Thinkific
Thinkific is an intuitive course creation platform that supports coaching sessions via its Zoom integration. It offers coaches the option to build their own white-label website and sell courses and digital products.
Thinkific does not offer any marketing automation features, but it does offer lots of sales options and a smooth checkout process with order bump prompts. Coaches can schedule appointments using the Calendly integration.
Thinkific Advantages
User-friendly
Nice community features
Free plan available (limited features)
Multiple sales options
White label
Thinkific Disadvantages
Basic course features
No mobile app
Not many plugins
Lack of advanced coaching features (like note-taking)
>> See more Thinkific alternatives.
>> Compare Thinkific with LearnWorlds.
Pricing plans
Thinkific has the following pricing plans.
Free Plan – $0
Start – $99
Grow – $199
Expand – $499
Thinkific Plus – Customized pricing
5. Coach Accountable
CoachAccoutable is a coaching solution that prompts clients to have a more active role in the coaching process by giving them access to their progress via the client portal.
CoachAccountable also allows you to design a coaching program and offers diverse options for clients to interact in groups and message directly. To boost accountability, it also features checklists, journal prompts, session reflection, and easy-to-track metrics, among others.
CoachAccountable Advantages
Calendar tools and reminders for both coach and coachee
Rich coaching tools, such as assessments, worksheets, and journal
Automated invoicing and billing
Mobile app
White label
CoachAccountable Disadvantages
Clunky User Interface
Learning curve due to many functionalities
Becomes a bit expensive as the number of clients increases
When people sign up after receiving an offer, they automatically become clients even without signing a contract and have to be manually removed.
Pricing plans
CoachAccountable offers a 30-day free trial. The pricing plans are based on the number of clients a coach or team of coaches serve. Some indicative plans:
Starter Plan (2 clients) – $20/mo
Level 1 (5 clients) – $40/mo
Level 2 (10 clients) – $70/mo
Level 3 (20 clients) – $120/mo
Level 4 (50 clients) – $250/mo
Level 5 (100 clients) – $400/mo
6. Paperbell
Another online coaching platform, Paperbell takes the administrative tasks off your hands, so you can focus on your coaching practice. Some features that stand out are advanced scheduling and booking options, integrated onboarding for new clients, several "mixed" coaching packages and contracts, and client surveys.
Moreover, Paperbell has flexible selling options and offers payment plans for your clients. It supports several tool integrations to host live sessions and private note-taking, although notes are not saved per session.
Paperbell Advantages
Flexible, premade coaching packages
Ability to sell digital downloads
Easily accessible client history
Automated emails and reminders
Flexible sales options
Paperbell Disadvantages
No online courses
Limited integrations
Limited storefront page customization
No mobile app
Limited flexibility with booking (no option to reschedule appointments in less than 24 hours)
Pricing plans
Paperbell has a flat rate of $50/mo, offering all features and unlimited clients.
7. Satori
Satori helps you streamline workflows and client management. A couple of things Satori can help you with: create personalized proposals and coaching packages, note-taking, automatic time conversion to avoid mistakes when booking appointments, intake forms, easily book group sessions, one-touch client enrollment, follow-up reminders to clients to schedule their session, track progress, and more.
To help you boost sales, Satori allows you to offer discounts and payment plans. It also automates billing for you and features a dashboard where you can view essential business metrics.
Satori Advantages
Intuitive User Interface
Excellent customer support
Automatic reminders to clients
Automated billing and scheduling
Coaching questionnaires for easier assessments
Satori Disadvantages
No Zoom integration
No option to create a course
No mobile app
No advanced reporting
Pricing plans
Satori offers a 30-day free trial and the following plans:
Free
Pioneer – $19/m
Trailblazer – $39/m
8. Coaching Loft
Another coaching management platform that stands out is Coaching Loft. This robust software aims to help you boost productivity by minimizing mundane tasks. Coaching Loft integrates with multiple calendars and automates booking, features session notepads where you can overview client progress and private notes and questions you may have assigned them, assign "actions" and set goals and milestones.
Coaching Loft Advantages
Mobile app
Progress monitoring and accountability prompts
Note taking (session notepad)
Library of coaching questions
Coaching agreements & invoicing
Coaching Loft Disadvantages
A bit expensive
No community features
No course creation features
Basic analytics
Pricing plans
Coaching Loft offers a 14-day free trial and the following pricing plans for Individual coaches:
Free
Core – $20/mo
Premium – $45/mo
Master – $95/mo
For coaching companies, there's a flat rate of $95/mo per coach.
Ready to Take Your Coaching Business to the Next Level?
All the virtual coaching platforms we've seen today are versatile and will facilitate your business process in some way or another. But if you won't settle for anything less than the crème de la crème, then take LearnWorlds for a spin!
We're sure you'll love the rich learning and assessment capabilities, selling and marketing features, and scheduling and booking options. And if you need advice on how to sell coaching services online, our free resources will answer all your questions!
FAQs
What is the Best Online Coaching Platform?
LearnWorlds is the best choice coaching platform that covers all your needs in terms of scheduling and holding coaching sessions, allowing the clients to book their appointment based on your availability and enabling you to send reminders before and keep notes during the sessions. The native mobile app, built-in community, and assessment options are only a few of the features that will further elevate your coaching services. It also integrates with Zoom for all your 1-on-1 and group coaching needs!
How do you Build a Coaching Platform?
You can build your own coaching website to market and sell your services, provided you have picked an online coaching platform with a website builder. You can use the website builder to create landing pages to introduce yourself and sell your courses and services. With the course builder, you can create learning materials for your clients and assign timeslots for live coaching sessions.
What are the Benefits of Using an Online Coaching Platform?
Coaches offering their services online can benefit from using an online coaching platform in the same ways:
Automate administrative tasks, like appointment booking and billing
Widen their reach and expand their client base
Attract new and strengthen their relationship with existing clients (with the help of marketing tools, coaches can create communication sequences and sales funnels)
Increase engagement with and among their clients with the use of community features (such as blogs, groups, and discussion forums)
Enrich their services by offering clients additional tools, like eBooks, checklists, self-assessments, webinars, access to a community, etc
What is the Difference Between a Coach and a Mentor?
The key difference between coaching and mentoring is that coaching is about helping a person unlock their potential, while mentoring is about sharing your expertise with them.
How do I Know if I am Qualified as a Coach?
To be qualified as a coach, you must ensure that the training program you receive meets the requirements of the ICF (International Coach Federation) accrediting body, such as a specified number of hours.
(Visited 5,434 times, 1 visits today)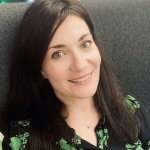 Androniki is a Content Writer at LearnWorlds sharing Instructional Design and marketing tips. With solid experience in B2B writing and technical translation, she is passionate about learning and spreading knowledge. She is also an aspiring yogi, a book nerd, and a talented transponster.